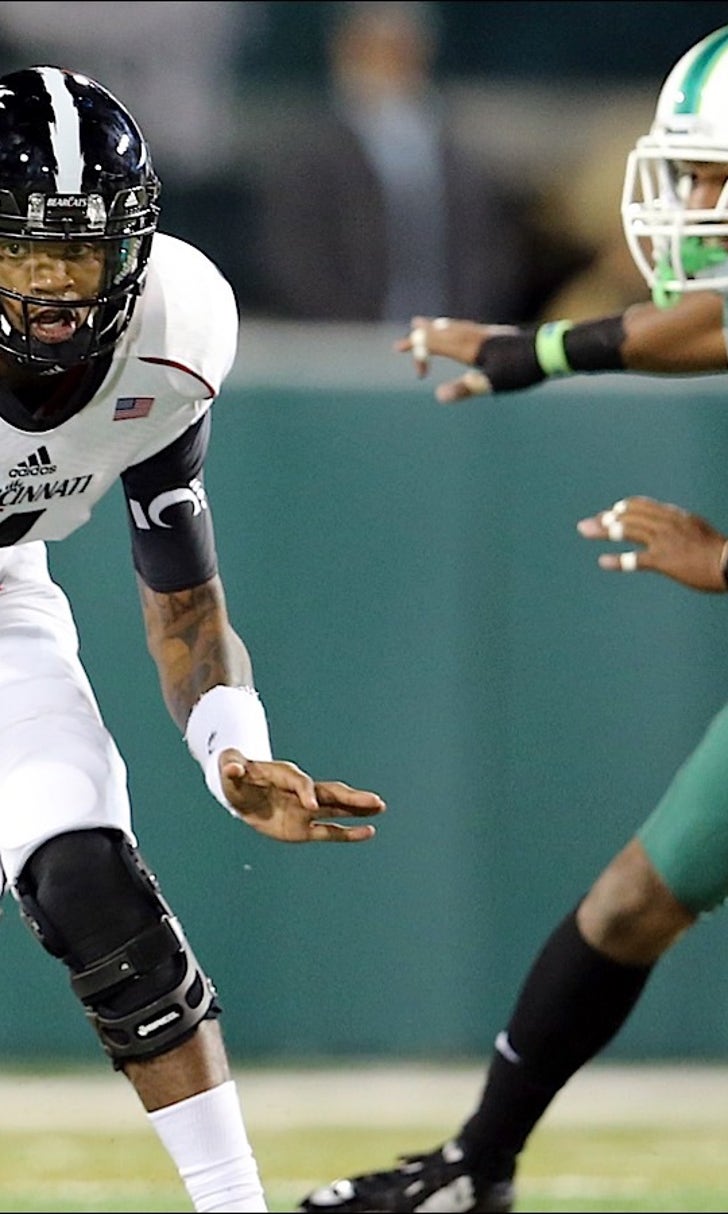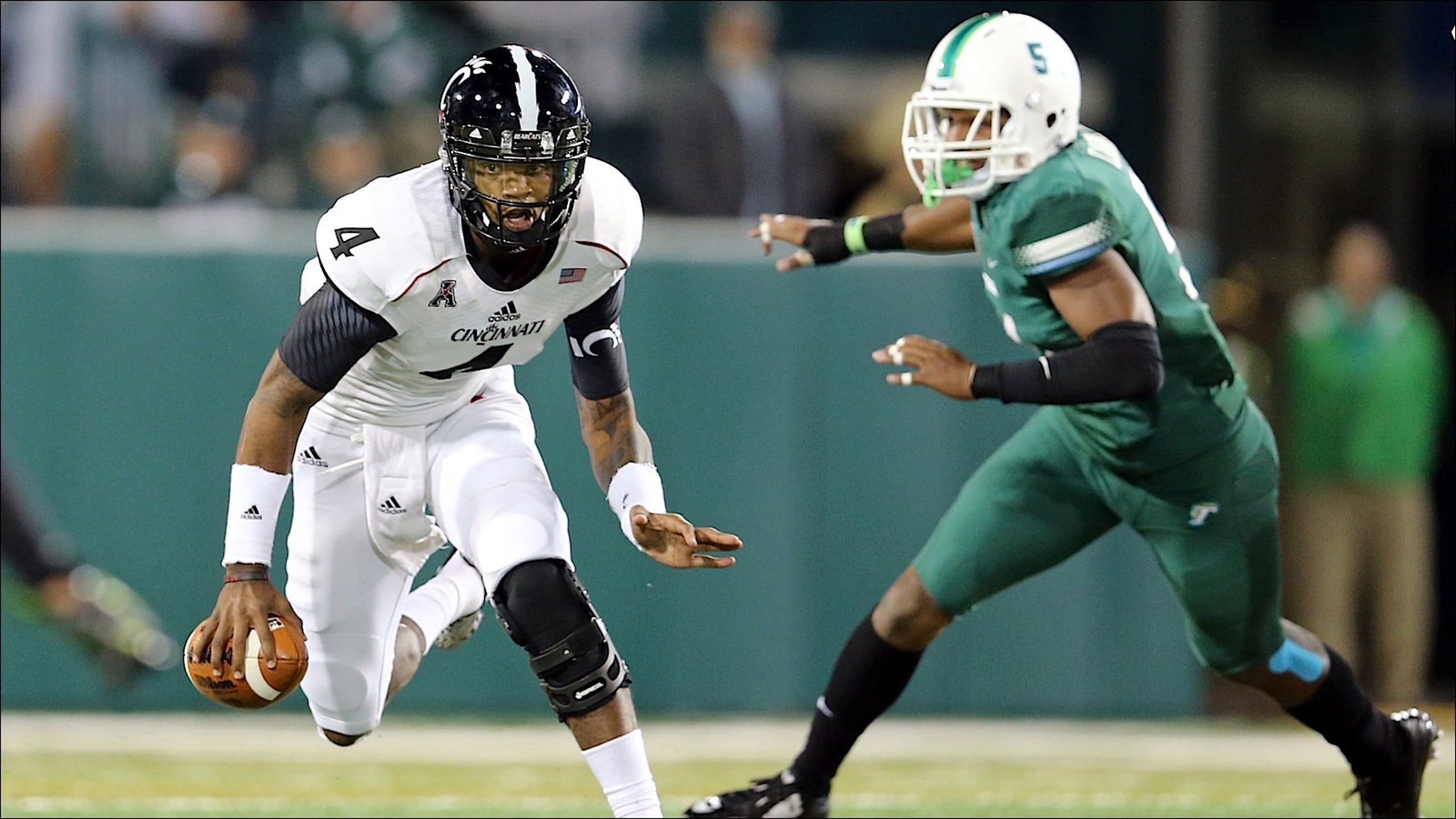 Legaux leads Cincinnati past Tulane, 38-14
BY foxsports • October 31, 2014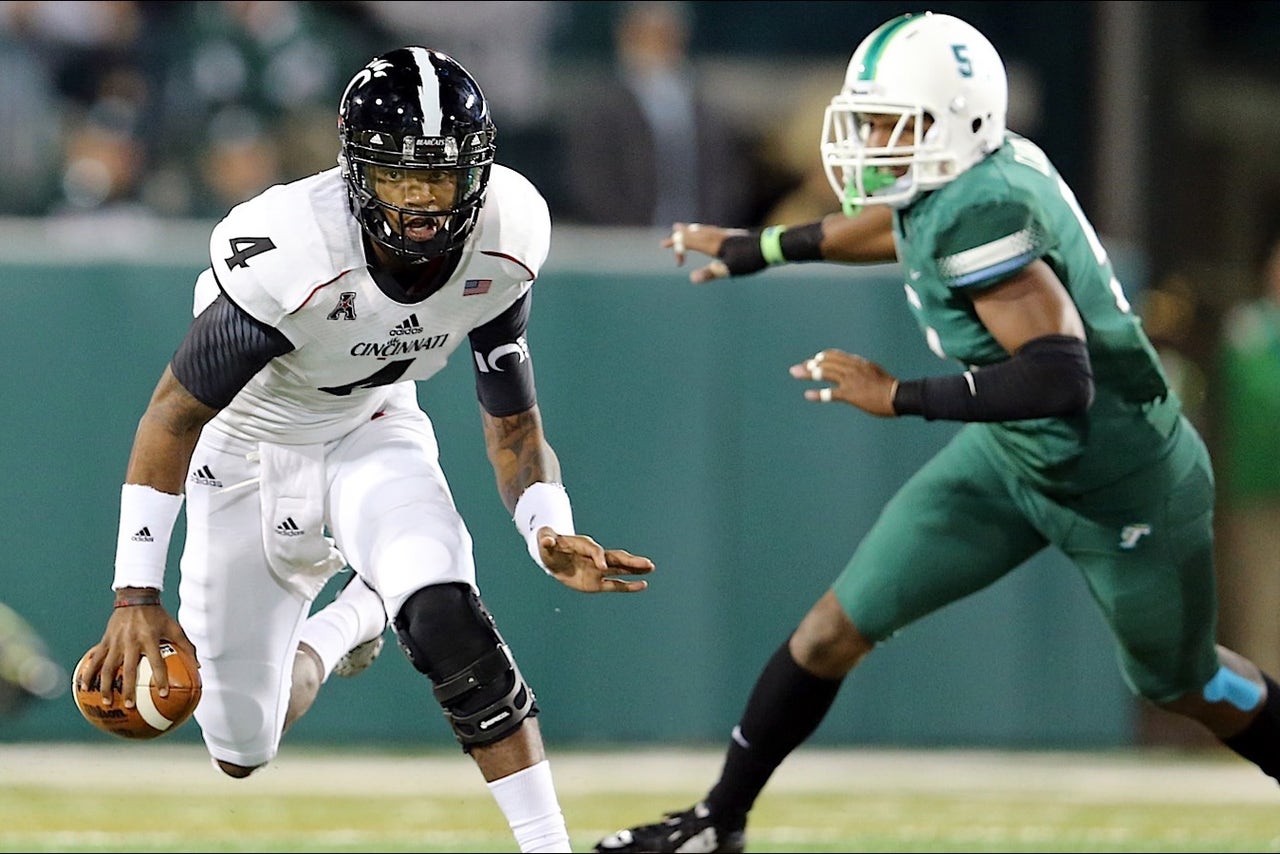 NEW ORLEANS (AP) -- Munchie Legaux threw his first three touchdown passes of the season in his return to his hometown, and Cincinnati won its third straight, 38-14 over Tulane on Friday night.
Legaux was 16 of 24 for 211 yards. His touchdowns went for 5 yards to Max Morrison, 54 yards to Casey Gladney and 18 yards to Shaq Washington
Cincinnati (5-3, 3-1 American Athletic Conference) also gained 265 yards on the ground, with Rod Moore rushing for 124 yards and Mike Boone for 114 and a touchdown.
Tulane quarterback Tanner Lee, playing for the first time since injuring his shoulder on Sept. 27, was 24 of 35 for 205 yards and a touchdown. His 10-yard scoring pass to Charles Jones pulled Tulane (2-6, 1-3) to 24-14, but the Bearcats responded with a touchdown on Washington's one-handed catch in the back corner of the end zone.
The Bearcats took a Halloween night crowd out of the game -- indeed, motivated many to leave at halftime -- by opening up a 24-0 lead despite a rough opening few minutes.
Gunner Keil, trying to come back from injured ribs, got the start for Cincinnati, but his deep pass on the first offensive snap of the game was intercepted by Parry Nickerson.
Tulane then quickly drove inside the Cincinnati 10, but the Bearcats stuffed Tulane running back Lazedrick Thompson on third-and-goal from the 2. Tulane kept the offense on the field and tried to fool Cincinnati with play-action on fourth-and-goal, but Howard Wilder read it and sacked Lee to end the threat.
A few plays later, Tulane defensive end Tyler Gilbert was flagged for a personal foul and ejected for a helmet-to-helmet hit on Legaux, and the Green Wave's defensive play seemed to steadily deteriorate after that.
Legaux drove the Bearcats for 17 points on his first three drives.
When Tulane finally forced a punt, Green Wave returner Teddy Veal tried to field it inside his own 10 and mishandled it into the end zone. Cincinnati's Eric Wilson recovered for the score, and the Bearcats were not seriously threatened again.
---