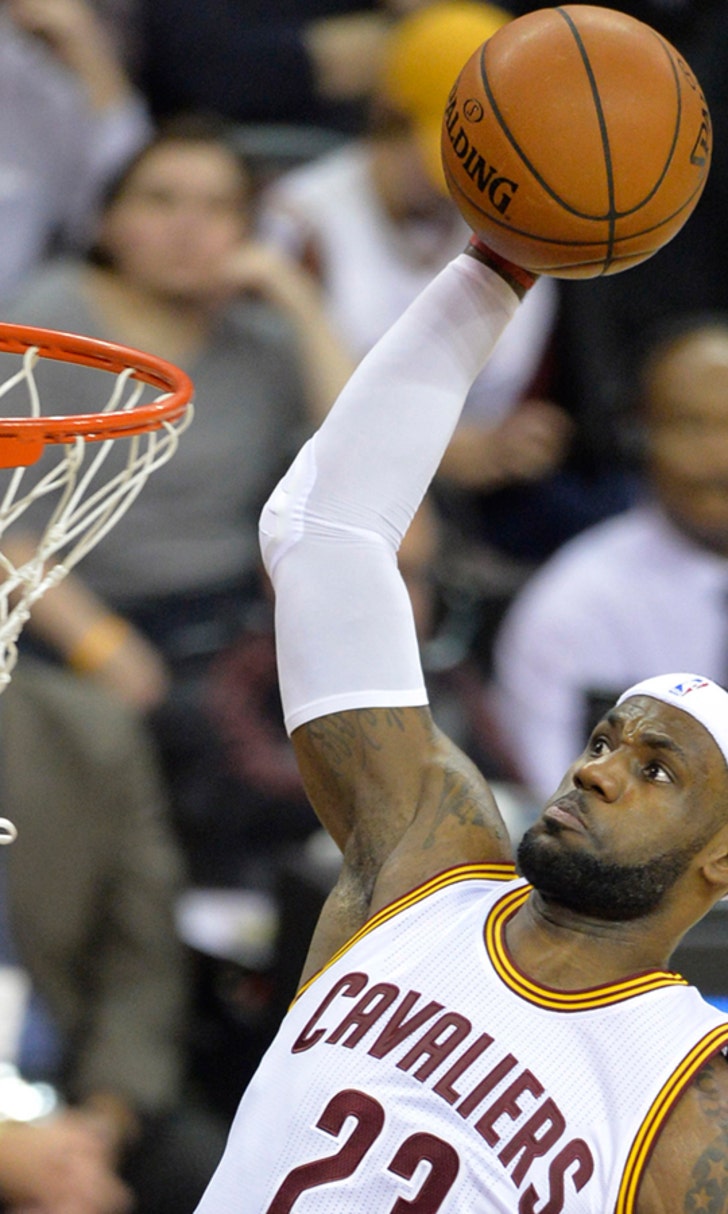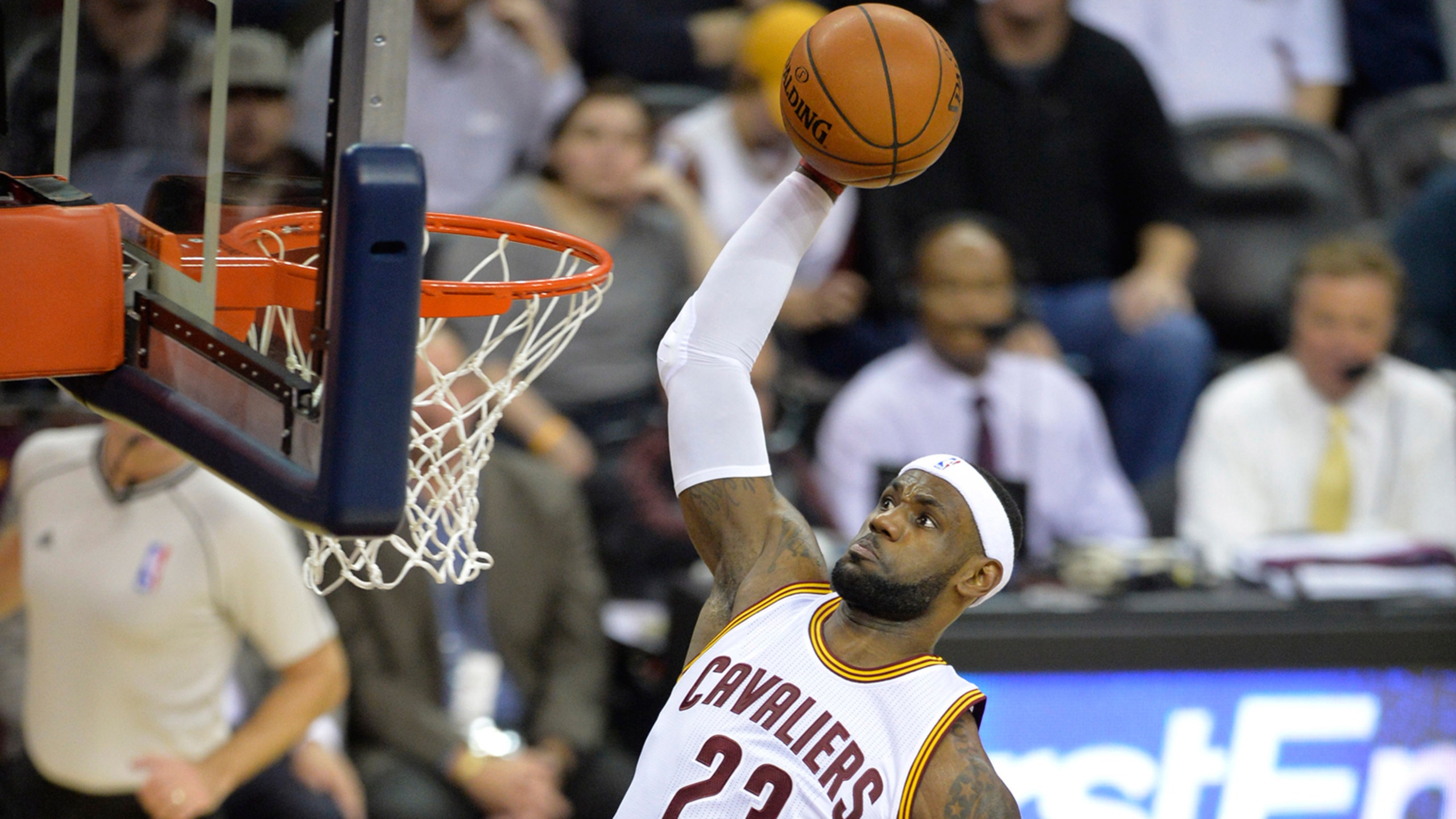 LeBron James named Eastern Conference Player of the Week
BY foxsports • December 1, 2014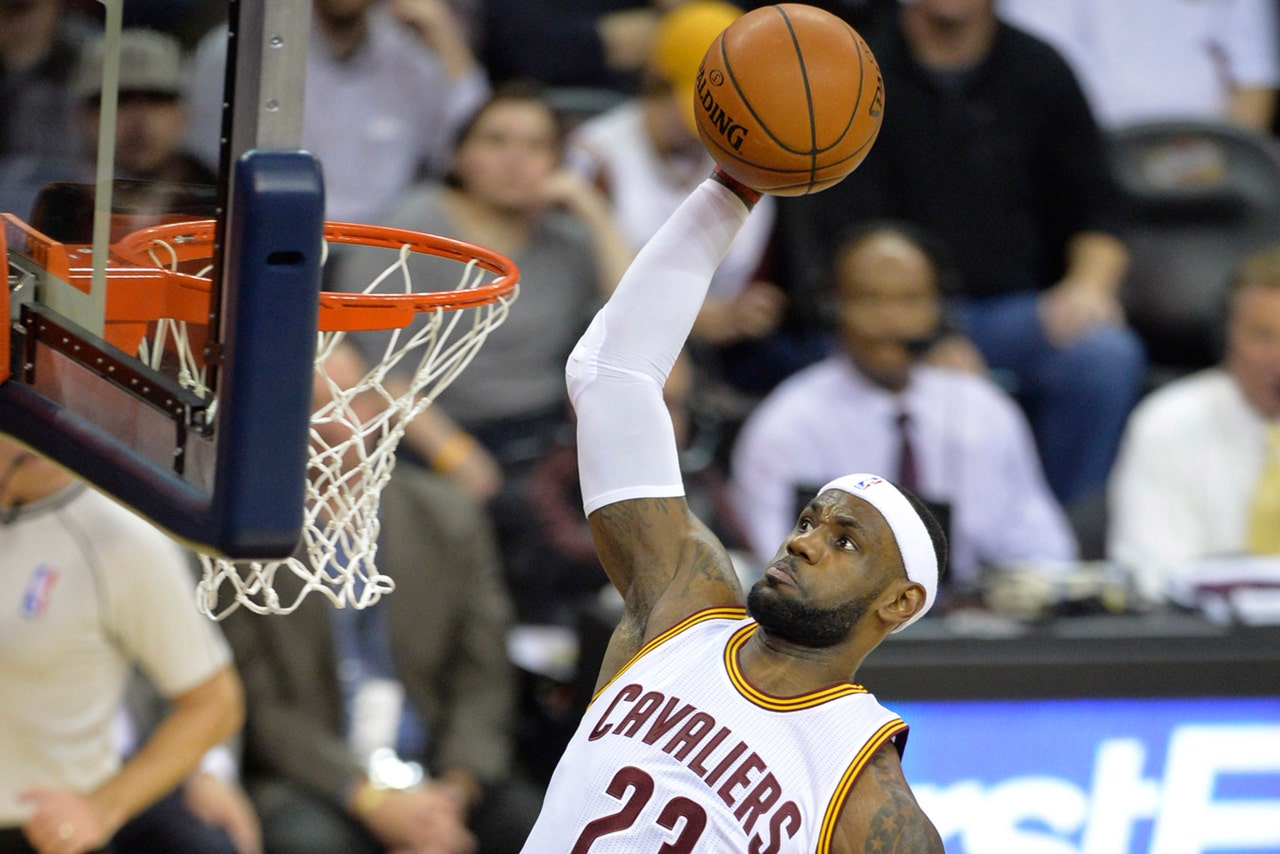 CLEVELAND -€" The NBA announced today that Cleveland Cavaliers forward LeBron James was named the Eastern Conference Player of Week for games played Monday, November 24, through Sunday, November 30. This marks the second time this season James has earned Player of the Week accolades, as well as the 47th time in his career, the most in NBA history. It also marks the 45th time in franchise history a player has earned Player of the Week honors and the 28th time James has earned the honor as a member of the Cavaliers.
James led Cleveland to a perfect 3-0 record this past week, averaging 25.7 points on .510 shooting, including .800 (24-30) from the foul line, 5.3 rebounds, 8.7 assists and 2.3 steals in 33.0 minutes per game. Cleveland was the only team in the East to have a perfect record this past week, winning games by an average margin of 23.3 points. Among Eastern Conference players (minimum two games), James ranked second in scoring, while tying for fourth in steals and fifth in assists. He was the only NBA player to average at least 25 points, five rebounds and eight assists this past week, and led the league in first quarter scoring at 11.3 points. His plus/minus was +57, which was tied for third in the Eastern Conference, trailing only teammates Kyrie Irving (+78) and Kevin Love (+68).
James shot at least .500 from the field and tallied seven or more assists in each game this past week. He registered a pair of double-doubles and had the highest assists average among all NBA players who averaged at least 25 points.
The 6-8 forward started the week off with by tallying 29 points (16 in the first quarter) on 9-17 (.529) shooting, a season-high tying 11 assists, four rebounds and three steals in 31 minutes of a 32-point win over Orlando (106-74) on Nov. 24. James followed that up with a near triple-double in a 26-point victory over Washington (113-86) on Thanksgiving Eve after recording game highs of 29 points (12 in the first quarter), 10 rebounds, eight assists and three steals in 36 minutes. James shot 7-14 (.500) from the field and made a season-high 14 free throws in the win. He capped off the week with by scoring 19 points and dishing out a game-high seven assists in 32 minutes during a 109-97 victory against Indiana on Nov. 29.
James made three three-pointers this past week to increase his total as a Cavalier to 796. He is just seven triples away from passing Mark Price (802) and becoming the franchise's all-time leader in three-pointers made. In the early season, James ranks fourth in the NBA in scoring (24.9), while also averaging 5.8 rebounds, 7.2 assists and 1.3 steals in 37.4 minutes per game. He is the only player in the league with averages of at least 24.0 points, 5.0 rebounds and 7.0 assists this season.
(Cleveland Cavaliers press release)
---