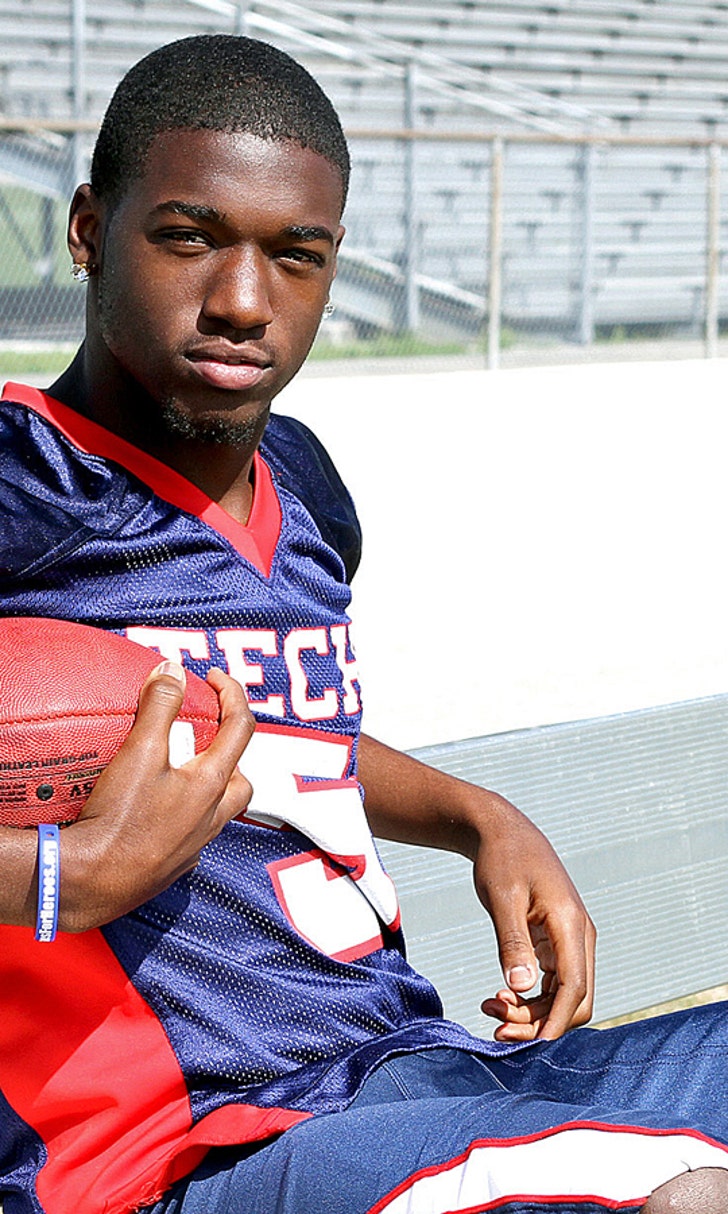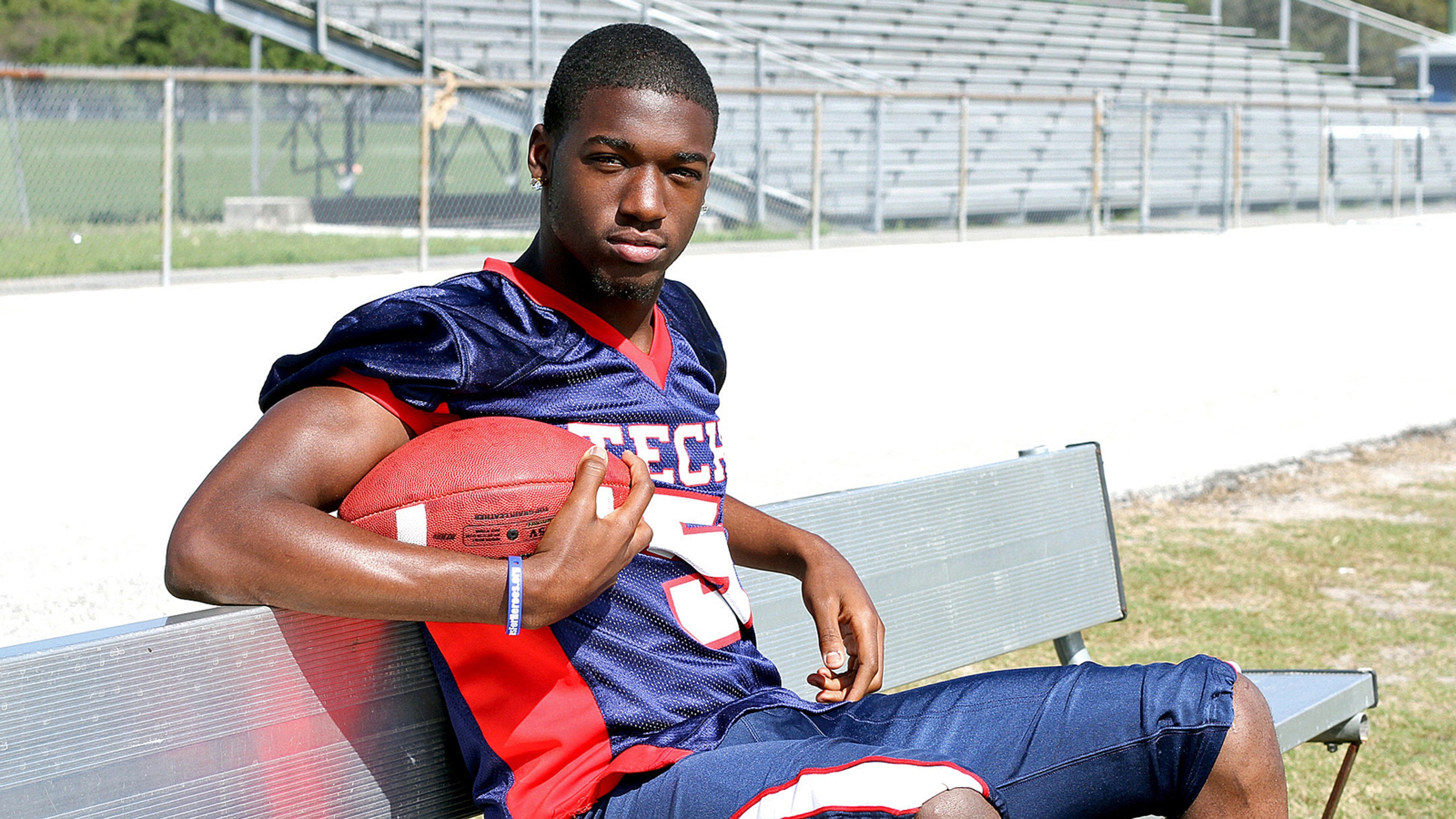 Leaving home
BY foxsports • August 14, 2014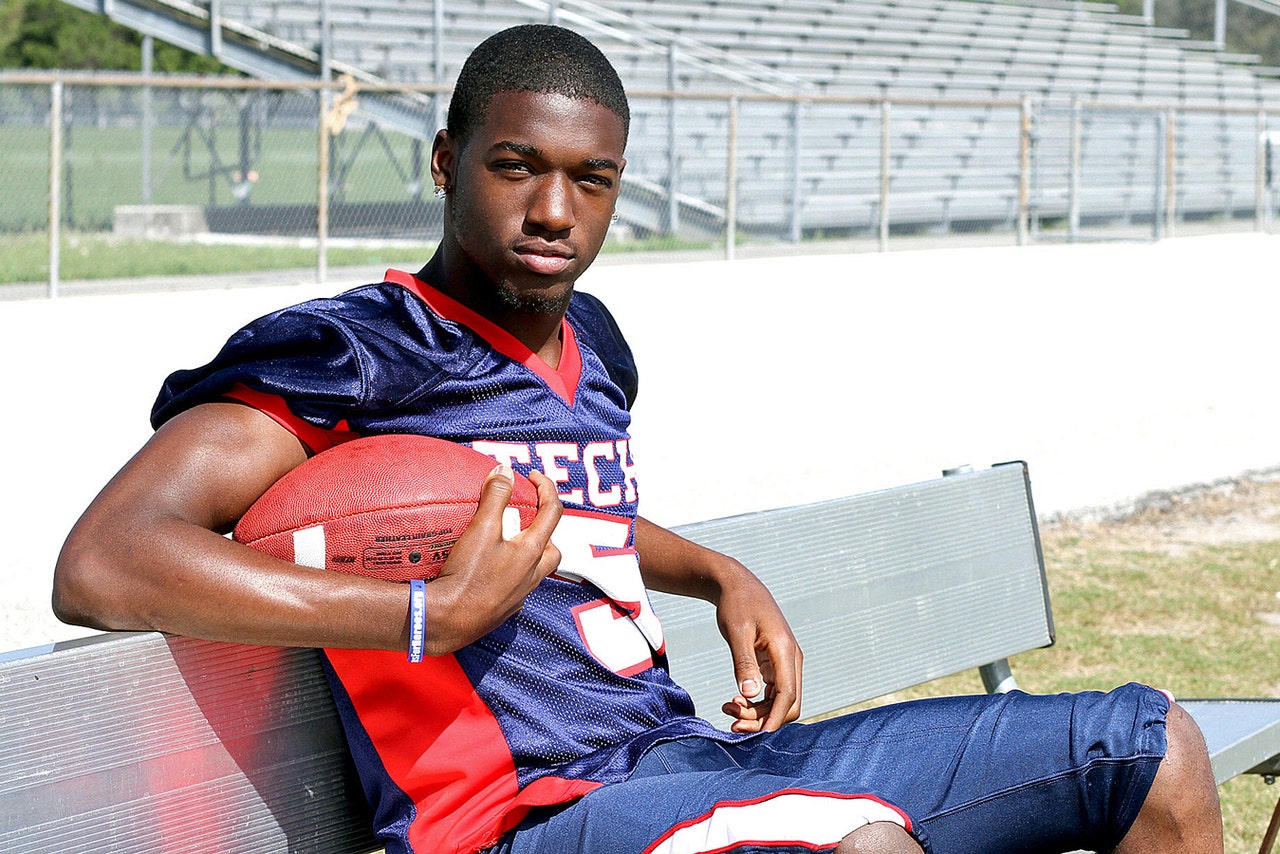 It's a weird year in recruiting in the state of Florida. You have the "Big Three" recruiting well. The national champion Seminoles have 18 commitments and are sitting No. 5 nationally in the team recruiting rankings at Scout. Miami has 22 commitments and is ranked No. 13. Florida only has eleven commitments at this stage and is ranked No. 30. Of those 11 future Gators, seven are from outside the state.
Yet it appears that many of Florida's top prospects are leaving the Sunshine State. I wouldn't exactly say it's a mass exodus, but the numbers look high, at least now.
There are two things to remember here. First, there are so many high level prospects from the state of Florida. It's impossible for them all to be Gators, Seminoles or Hurricanes. Secondly, there are great options outside the state, especially offensively. Teams like Clemson, Auburn, Georgia,Wisconsin, Georgia Tech, Syracuse, Alabama, West Virginia and a host of others. UCLA and Oregon State have come to Florida to get a running back and quarterback respectively. Everyone is getting into the act and wants their share of the Florida pie.
Lets take a closer look.
Three of the better quarterbacks in the state are staying home. Deondre Francois (Bradenton IMG Academy) and DeAndre Johnson (Jacksonville First Coast) are headed to FSU. Dwayne Lawson (Tampa Hillsborough) has committed to Miami. Meanwhile, quarterback James Pensyl (Land O'Lakes) is headed across the country to play at Oregon State. He's the state's No. 6 ranked quarterback. Meanwhile, two of the state's top uncommitted signal callers are likely leaving in Torrance Gibson (Plantation American Heritage) and Lamar Jackson (Boynton Beach).
The Hurricanes have dominated at running back with Jordan Scarlett (Ft. Lauderdale St. Thomas Aquinas), Mark Walton (Miami Booker T. Washington), Dexter Williams (Winter Garden West Orange) and Jordan Cronkrite (Miami Westminster School). The state's No. 2 back, Jacques Patrick (Orlando Timber Creek), favors FSU and Alabama.
Auburn is the early out of state winner at running back. They have committed D'Anferee McGriff (Tallahassee Leon) and the country's top fullback prospect in Chandler Cox (Apopka). Then you have West Virginia getting Alex Anderson (Miramar), Louisville landing James Allen (Citra North Marion) and UCLA committing T.J. Simmons (Lakeland Christian). Those are all top 10 backs in the state.
Wide receiver is where things get real interesting. Five-star Calvin Ridley (Coconut Creek Monarch) has pledged to Alabama. The state's No. 2 and No. 6 wide receivers, Deon Cain (Tampa Bay Tech) and Ray Ray McCloud (Tampa Sickles) are both headed to Clemson. The No. 3 wideout,George Campbell (Tarpon Springs East Lake), previously pledged to Michigan but now is open to FSU, Florida and a handful of out of state schools like LSU, Clemson and others. Next is John Burt (Tallahassee Lincoln) and he's headed to play for Charlie Strong and Texas. Jovon Durante (Miami Norland) and Shaquery Wilson (Coral Gables) are committed to West Virginia and Georgia respectively.
Tight end is no different, where three of the state's top tight ends are leaving in Garrett Williams (Orlando The First Academy), Jake Bargas (Boca Raton St. Andrews School) and Chris Cunningham (Jacksonville Atlantic Coast). They are all headed to the ACC to Clemson, Wake Forest and Virginia Tech respectively.
The same number of offensive tackles have committed to out of state schools – Christian Pellage (Brooksville Nature Coast) to South Carolina,William Sweet (Jacksonville First Coast) to North Carolina and Jake Fruhmorgen (Tampa Plant) to Clemson. Meanwhile, the nation's top offensive tackle, Martez Ivey (Apopka) favors Florida and Auburn.
In the secondary, Alabama has a pair of safeties committed in Shawn Burgess-Becker (Coconut Creek Monarch) and Ronnie Harrison (Tallahassee Florida State University School). Three other high profiled safeties are leaving in Kendrell McFadden (Miramar), Carlton Davis (Miami Norland) andDeontai Williams (Jacksonville Trinity Christian). They are headed to West Virginia, Ohio State and Georgia respectively. The nation's top safety, five-star Derwin James (Haines City) is committed to FSU. So too is Calvin Brewton (Miami Central).
Five-star cornerback Kevin Toliver (Jacksonville Trinity Christian) has been a long time commitment to LSU. Meanwhile, Deandre Baker (Miami Northwestern) and Jamal Dean (Cocoa) have committed to Georgia and Ohio State respectively. Tyrek Cole is a four-star rated ahead of these two that has committed to the Seminoles.
Five of three-star inside linebackers are headed out of state in Sherrod Pittman (Jacksonville First Coast), Cecil Cherry (Frostproof) and Victor Alexander (Jacksonville Trinity Christian). Pittman is headed to South Carolina while Cherry is going to Tennessee and Alexander to UCLA. Then you have Andre Smith (Jacksonville Trinity Christian) committed to North Carolina.
The state's top inside linebacker, TeVon Coney (Palm Beach Gardens) is leaning towards the Gators.
Jeff Holland (Jacksonville Trinity Christian) is the state's top outside linebacker. He's still undecided and is looking like he could end up in Gainesville.Sh'Mar Kilby-Lane (Hallandale) is committed to FSU while Charles Perry (Royal Palm Beach) is committed to Miami. Then you have Juwaan Taylor(Hallandale) who has committed to the Bulldogs. 
The state's top two defensive ends, CeCe Jefferson (Glen Saint Mary Baker County) and Byron Cowart (Seffner Armwood) are both five-star recruits that have not pledged anywhere yet. They say they want to play together. Florida seems to be the school to beat at the end of the day. However, Cowart says Oregon leads. This two should be interesting to follow between now and national signing day. Marques Ford(Gibsonton East Bay) is the top rated defensive end that has committed to an out of state program. He's headed to Tennessee.
---