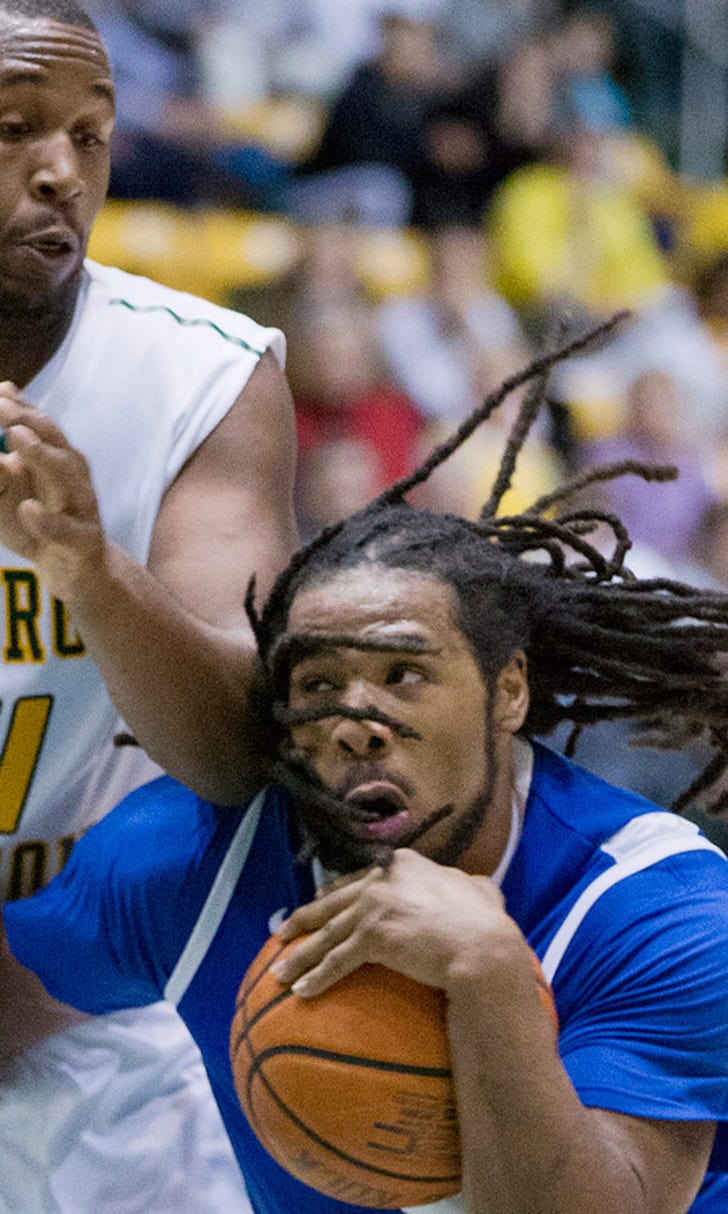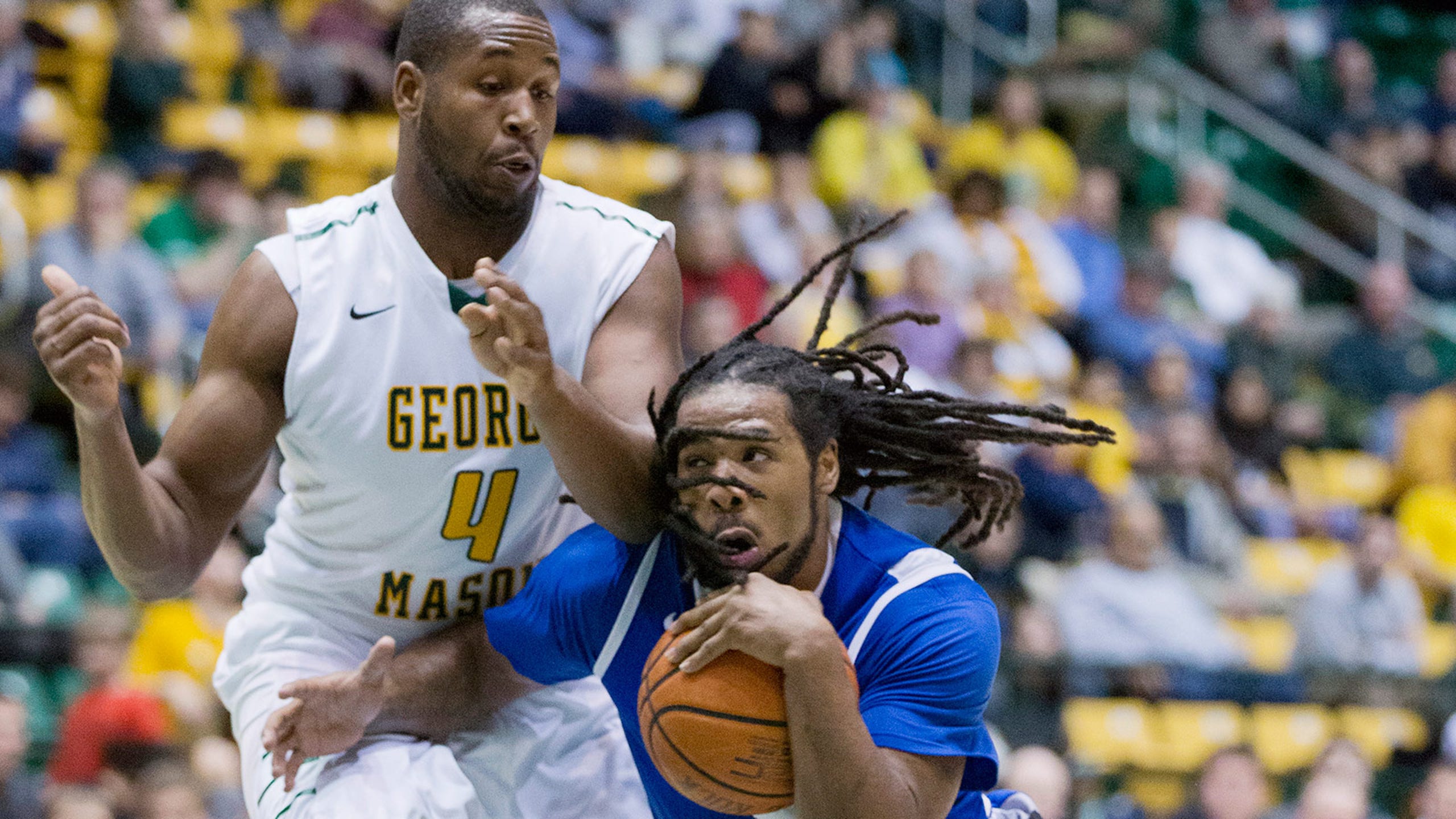 Last-place George Mason once again takes No. 10 Saint Louis to the brink
BY foxsports • February 19, 2014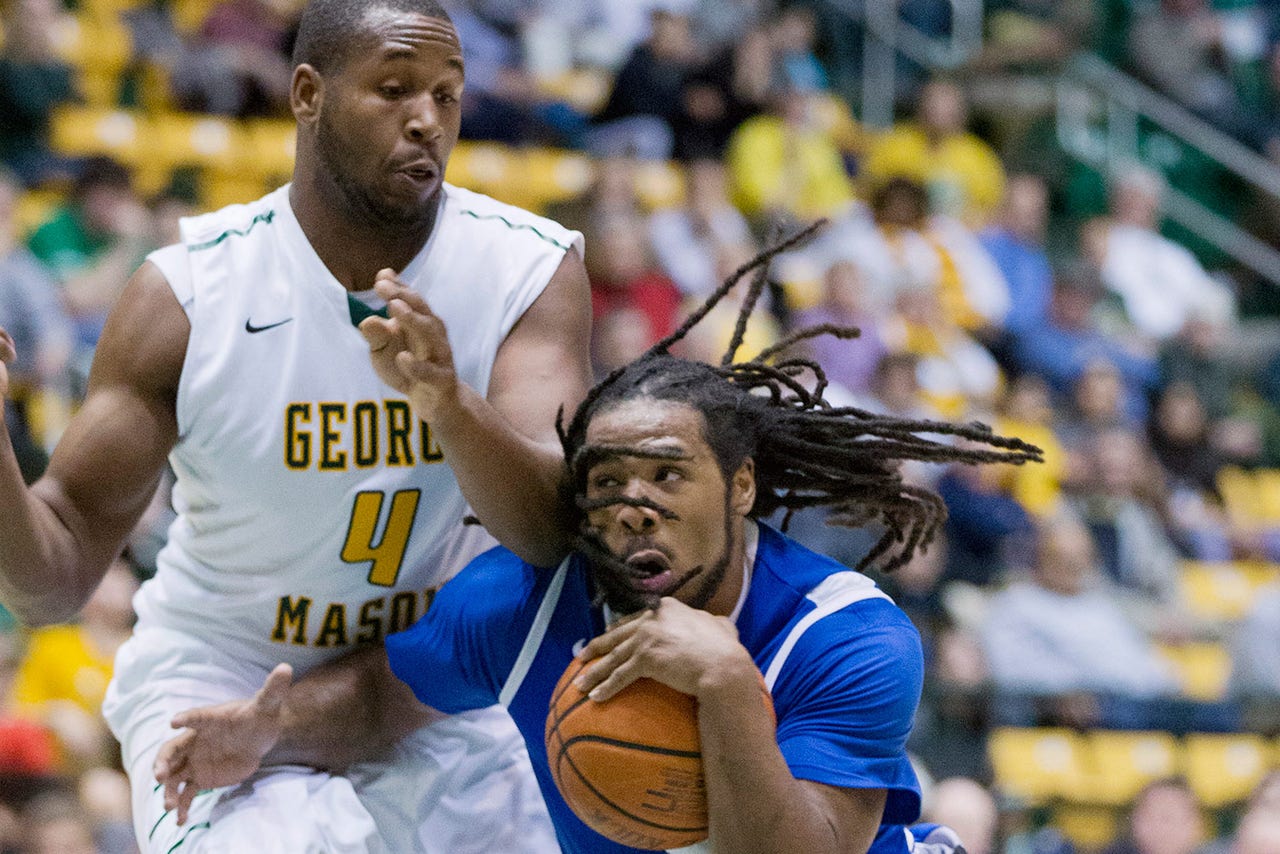 No. 10 Saint Louis University escaped Fairfax, Va., on Wednesday night with its second overtime win against George Mason this month.
The Billikens needed a free throw from Jordair Jett with 00.9 seconds remaining in regulation to tie the score and then emerged with an 89-85 overtime victory on the road against a feisty Patriots squad.
SLU, which ascended to No. 10 in the Associated Press poll this week, has now won 18 consecutive games and is 24-2 overall and 11-0 in the Atlantic 10 Conference.
Here are three quick takeaways from the Billikens' OT thriller:
GEORGE MASON?
George Mason isn't scared of SLU.
The Patriots have proven that twice in the past two and a half weeks.
George Mason, which fell to 9-17 overall and 2-0 in the A-10, had the league leaders on the ropes at Chaifetz Arena on Feb. 1 before a 3-pointer from Rob Loe with 45 seconds left in regulation tied the score and sent the game to overtime, where SLU emerged with an 87-81 victory.
The Patriots got a season-high 30 points from guard Bryon Allen that night and it wasn't enough. On Wednesday, in the rematch, it was Allen's backcourt mate Sherrod Wright who scored a season-high 34 points but that still wasn't good enough.
There's something about these Patriots that gives the Billikens trouble -- former Orlando Magic coach Stan Van Gundy said on the NBCSN broadcast that George Mason was able to get into the paint against SLU when other teams have not -- and that's something to remember if they were to meet again in the A-10 tournament.
OVERCOMING FOUL TROUBLE
The Billikens were able to pull out a victory even after losing two of their key forwards.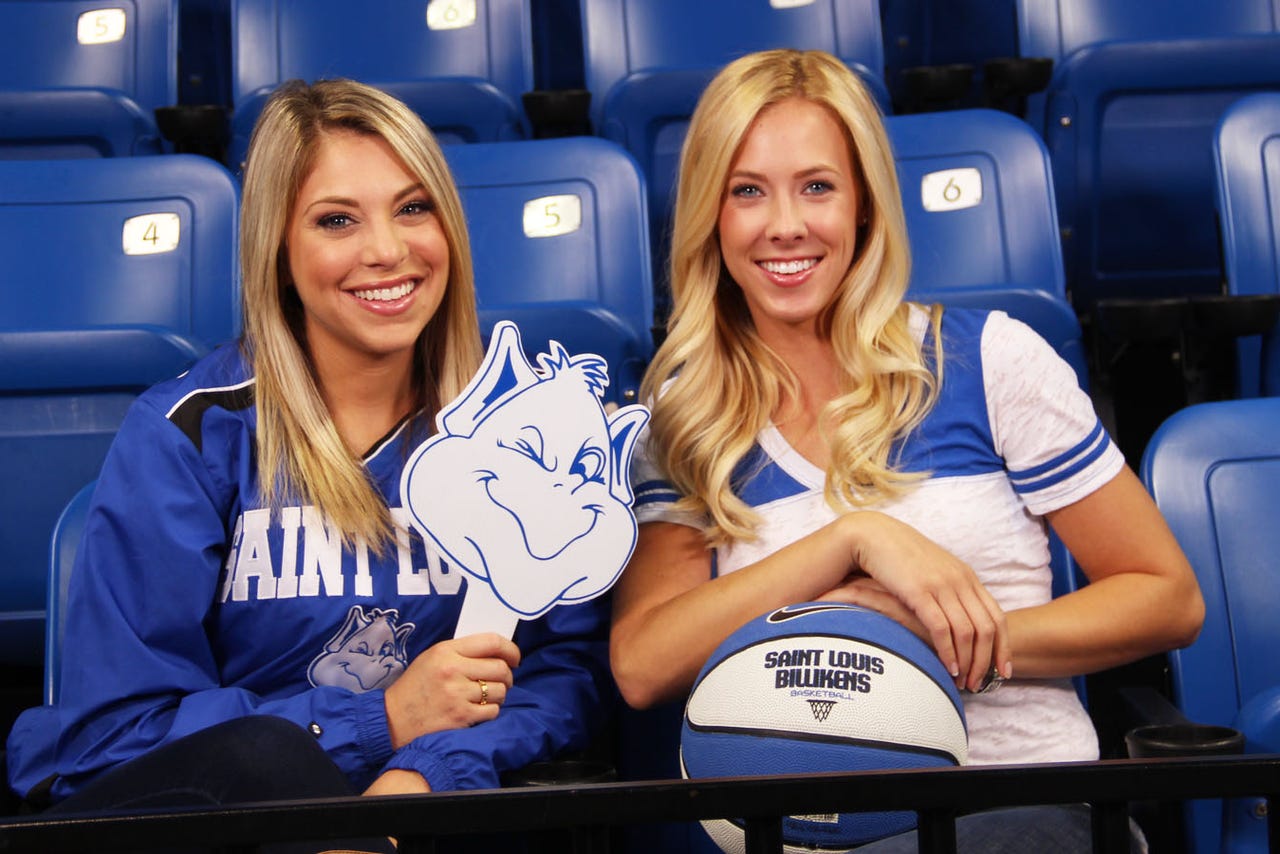 FOX SPORTS MIDWEST GIRLS: Read their bios, check out their upcoming appearances and view their photo galleries and videos.
Reserve Grandy Glaze somehow fouled out after just six minutes on the floor and then senior starter Dwayne Evans picked up his fifth foul in the final seconds of regulation.
SLU's five senior starters, including Evans, each played 30 or more minutes, with Jett (41) and Mike McCall Jr. (39) leading the way.
Freshman forward Tanner Lancona played 14 minutes, his most extensive action since early December, and contributed one point and one rebound. John Manning's 11 minutes were more than he had played in each of the previous two games.
Lancona and Manning combined for just three points and one rebound, but their combined 25 minutes of playing time helped SLU against the Patriots.
BILLIKENS RAINING 3'S
Saint Louis U. knocked down a season-high 12 3-pointers and needed each and every one of them to hold off the upset-minded Patriots.
Loe and Jake Barnett each had a season-high four 3-pointers and McCall made three of his five 3-point attempts. Jett even knocked down a 3, which was just his seventh of the season, among his team-high 25 points.
The Billikens shot 48 percent from 3-point range on Wednesday (12 of 25), which was their second-best percentage this season after the 52.6 percent they converted in the win at Duquesne.
That's a good sign for a team that entered the game shooting 32.9 percent from 3 for the season, a figure that ranked eighth out of 13 teams in the Atlantic 10 Conference. That has been one of the areas the Billikens have struggled with at times this season.
Maybe Wednesday night's strong shooting performance will carry over into the next few games or, in a best-case scenario for Coach Jim Crews' squad, well into the NCAA Tournament.
You can follow Nate Latsch on Twitter (@natelatsch) or email him at natelatsch@gmail.com.
---