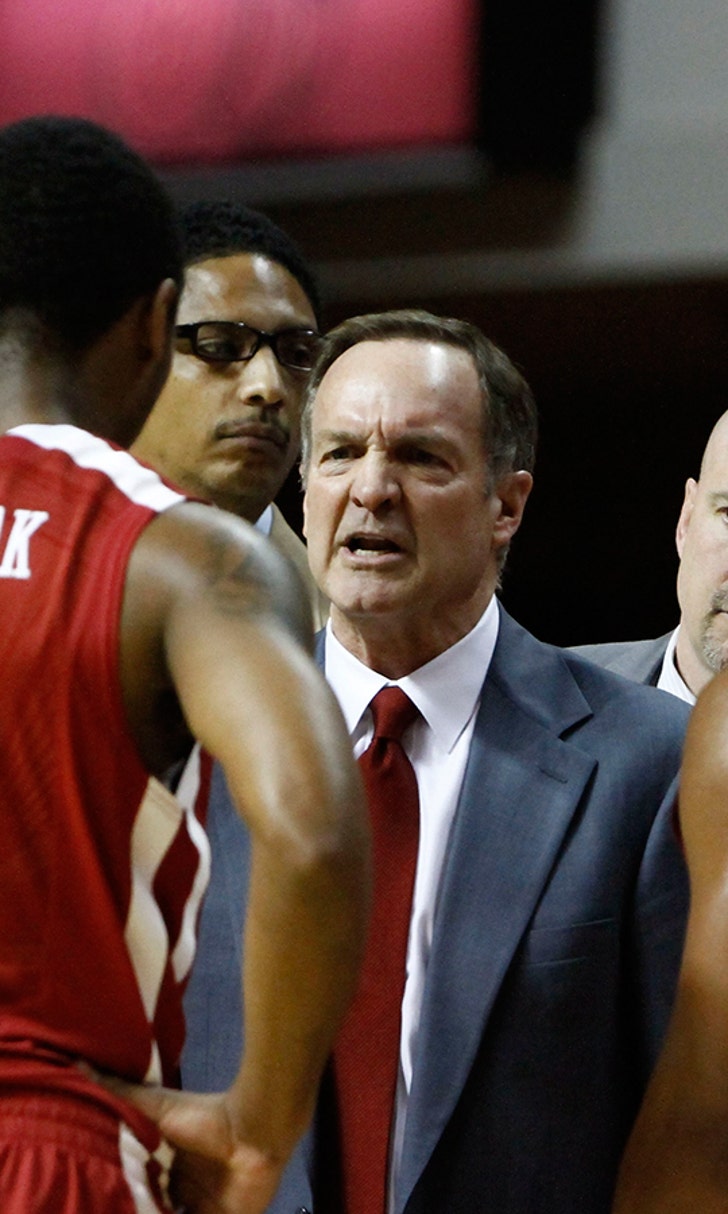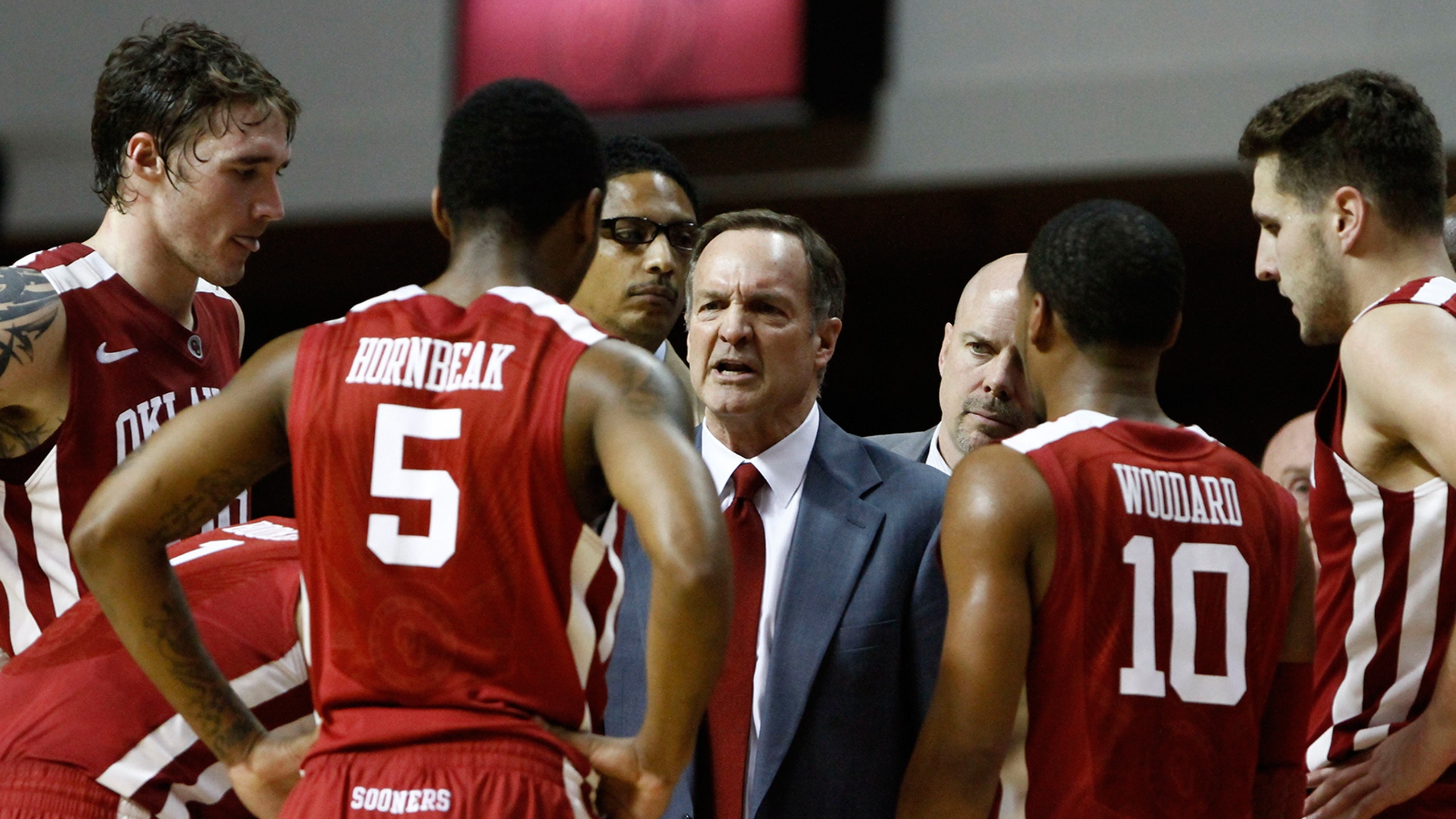 Kruger looking for first postseason win as Oklahoma coach
BY foxsports • March 19, 2014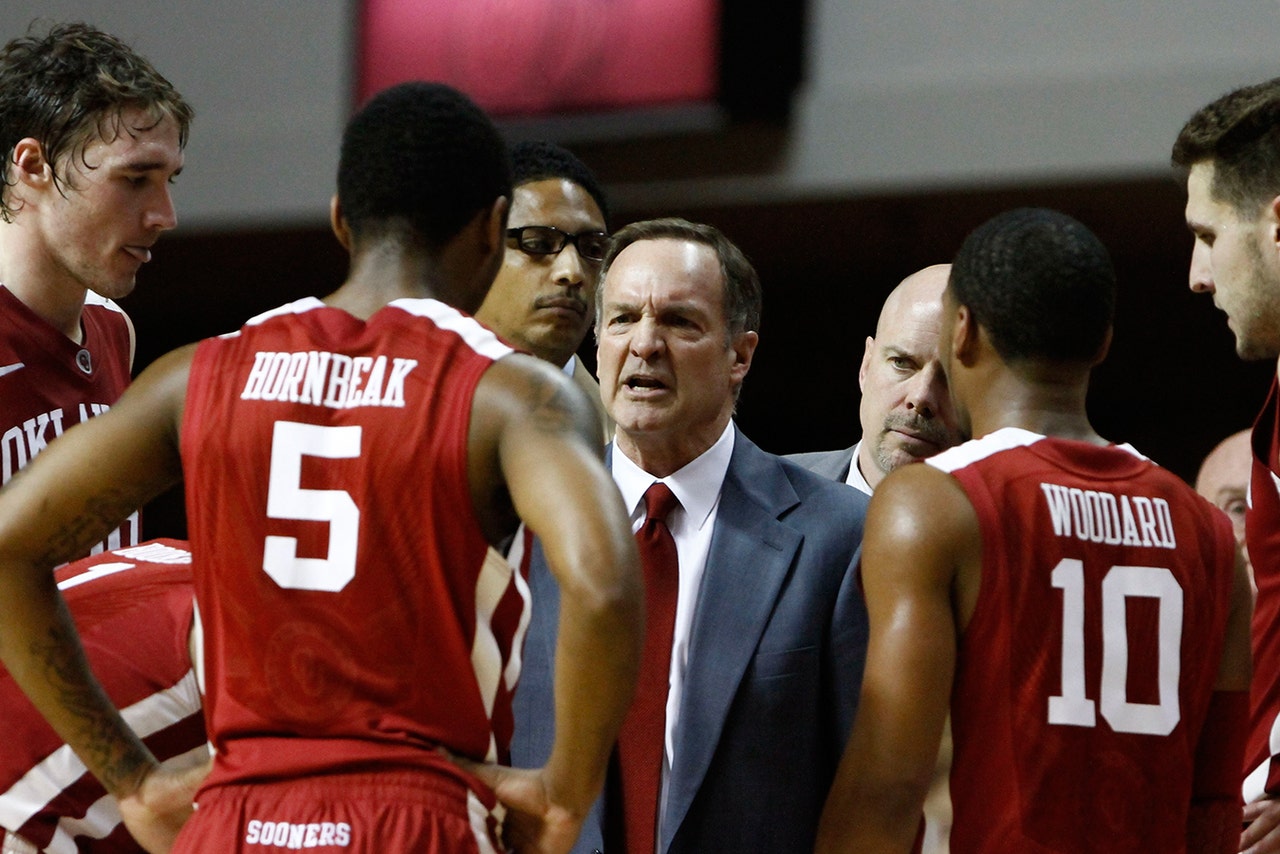 NORMAN, Okla. --  Lon Kruger has led Oklahoma to the NCAA tournament for the second season in a row.
He's helped the Sooners improve for a third year in a row. Since taking as coach before the 2011-2012 season, OU has gone from 15-16 to 20-12 to a 23-9 record this season that includes a 12-6 mark and a second-place finish in the Big 12 Conference.
But one thing Oklahoma hasn't done is win a postseason game. Of any kind, in any of Kruger's three years with the Sooners.
That's 0-3 in the Big 12 Tournament and 0-1 in the NCAA Tournament, losing last year to San Diego State.
And while it's easy to describe Kruger's efforts at Oklahoma as successful, it would be hard to say that's the case this season if the Sooners can't figure out how to get an NCAA Tournament victory.
After all, Oklahoma is a No. 5 seed, played well throughout the Big 12 season, is ranked No. 21 in the nation. And unlike in seasons past under Kruger, this year OU is supposed to win.
"The players understand the feeling you have after you don't win," Kruger said of losing in the NCAA Tournament. "It's a little bit of extra motivation."
OU plays 12th seeded North Dakota State at 5:27 p.m. In Spokane, Wash. Plenty to lose, but this is supposed to be the year where Oklahoma gains.
Junior Buddy Hield averages 16.8 points per game. Senior Cameron Clark is getting 15.3 per game. Sophomore Ryan Spangler has become the Sooners' best defensive player and is scoring 9.8 per game and getting 9.4 rebounds. OU has depth off the bench and score, averaging 82.2 points per game.
"I think the program's function is to improve on last year," senior forward Tyler Neal said. "We've won a few more games this year and finished higher in the league, but as far as postseason play we haven't done anything. We want to improve on that."
All Kruger's teams have done at OU have improved. Massive steps from year one to now, but he's without the ones that matter the most.
"Certainly, you can have a really good season and lose in the tournament and be disappointed," Kruger said. But that doesn't take away from what you've accomplished. Certainly it adds to what you have accomplished if you win a game or advance further. No question, so much is geared toward March, and the more you win in March, the better the year."
And the year has been pretty good. Kruger was named the Big 12 Conference Coach of the Year, Neal was the co-6th Man of the Year. Hield was a second-team All-Conference pick and Clark was a third-team selection. OU's scoring is seventh-best in the country and the Sooners have been consistent all season, starting the same lineup in every game.
A lot of positives, but a loss Thursday to North Dakota State would sure stick out.
"Last year, we talked about it a little more because they haven't been there," Kruger said. "This year, they have been there and know what it feels like. Hopefully that better prepares them."
No more talk. No need. The Sooners have wins against tournament teams like Iowa State, Kansas State, Tulsa, Mercer, Texas and Baylor. They've played Michigan State and Kansas.
Being able to win in the postseason is the problem, but being prepared, especially this season, shouldn't be an issue.
"It's a bigger stage," Neal said. "Part of that is youth, and a lot of March is experience."
OU has that. Its stage is bigger as the No. 5 seed and it's experience is greater, too.
All that's left is a win.
Follow Andrew Gilman on Twitter: @andrewgilmanOK
---