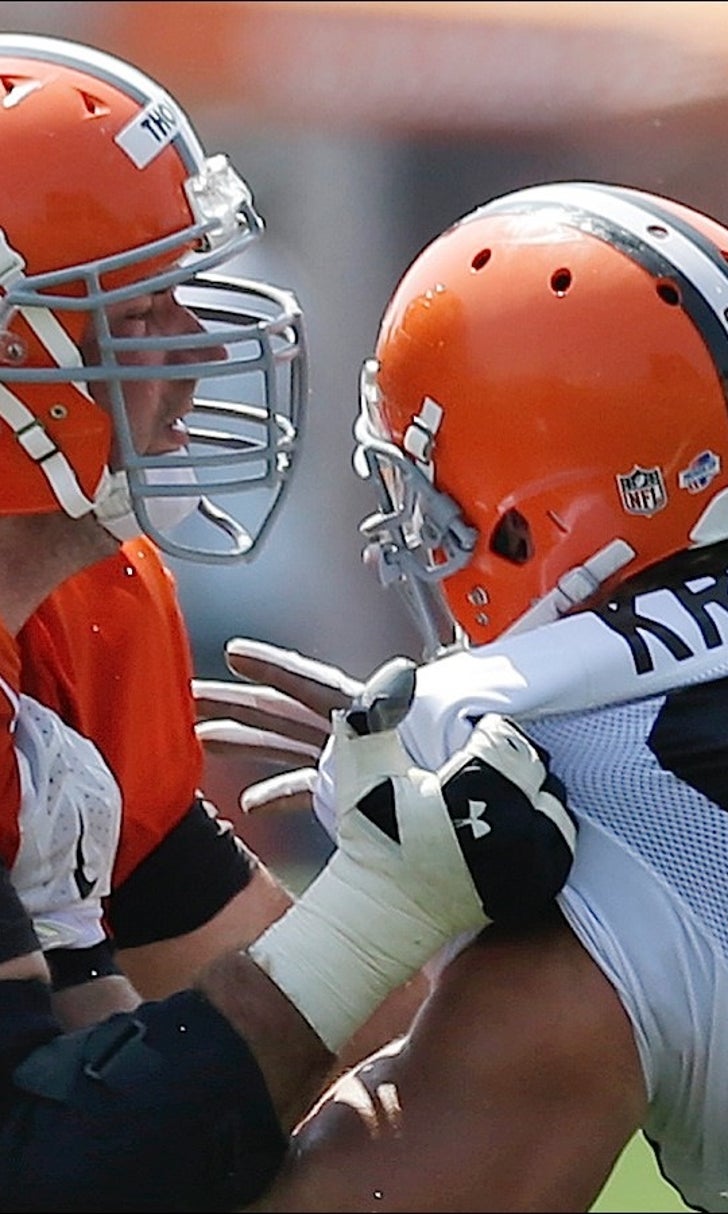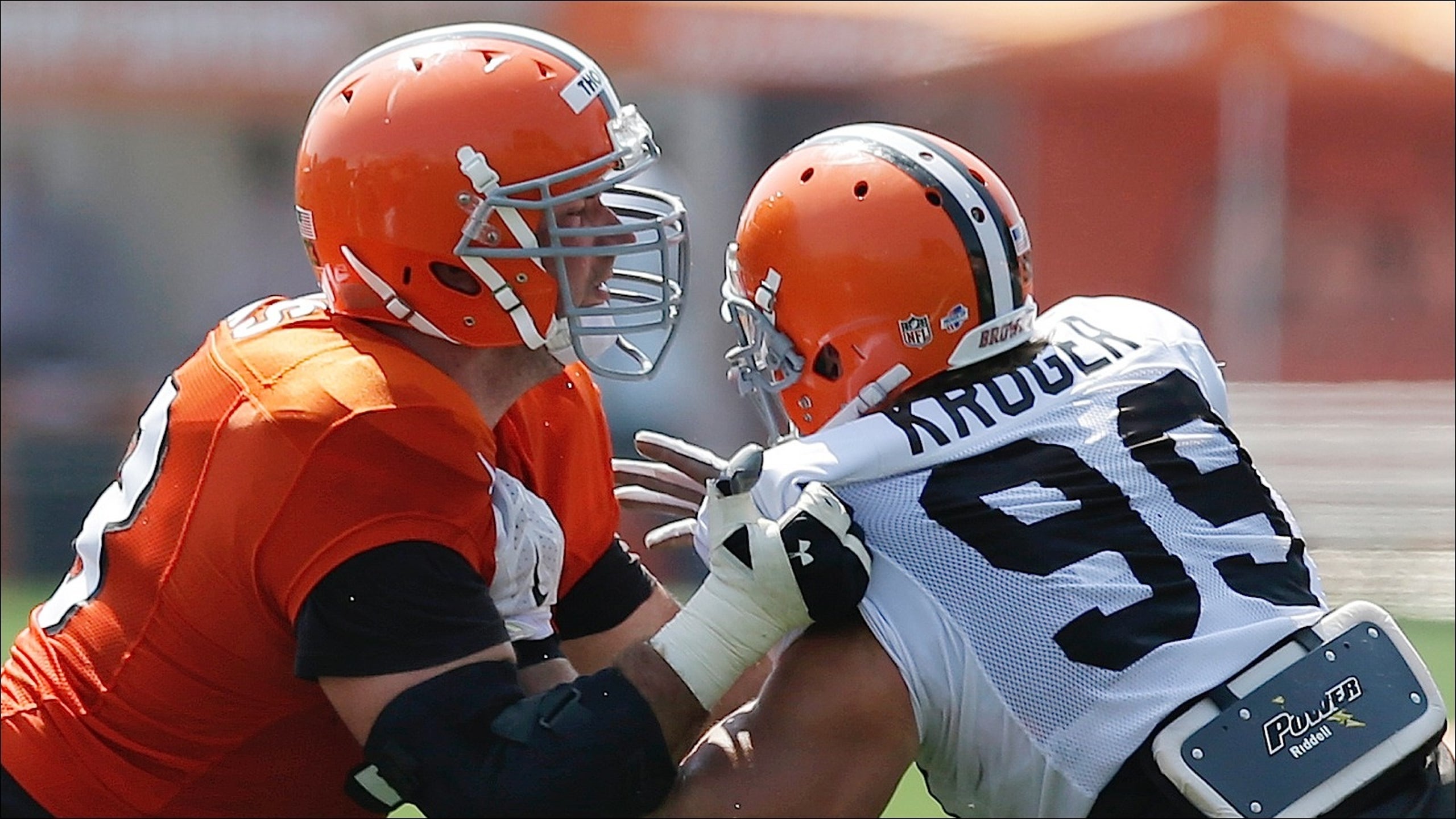 Kruger looking for explosion, redemption
BY foxsports • August 5, 2014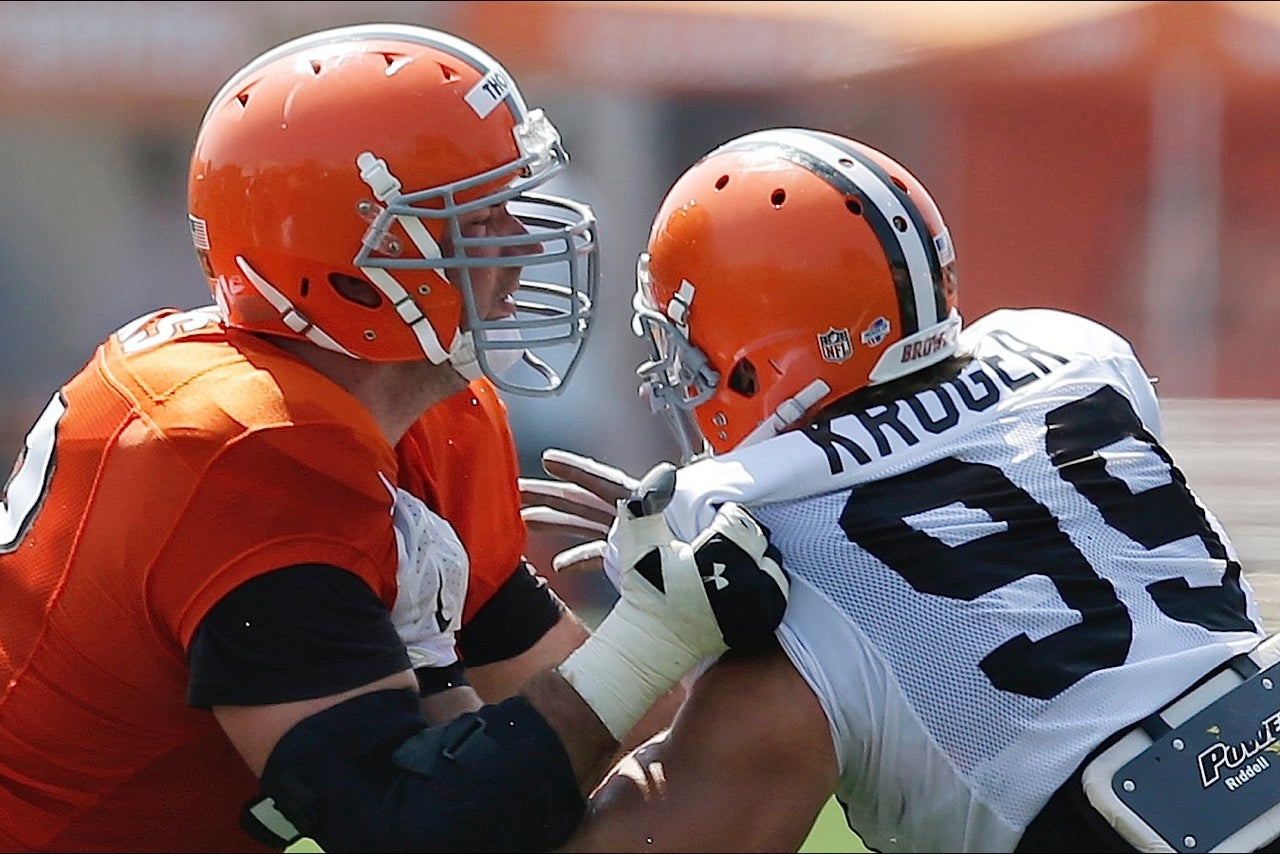 BEREA, Ohio - Neither the Cleveland Browns nor Paul Kruger got what they were expecting out of their first year together.
By now, much has changed. The guys who signed Kruger to play the all-important outside linebacker spot in a 3-4 defense and coached him last year are gone. This season brings a new scheme and a new start.
That goes for Kruger, too, who admitted Tuesday that he wasn't exploding off the ball last year the way he did in previous seasons with the Baltimore Ravens.
"My get-off was a lot better a couple years ago than it was last year," Kruger said. "It's something I've been working on. That really sets up the pass rush moves. I've been trying to get that explosion back and get in shape that way."
Kruger had 4.5 sacks last year, his lowest total in three seasons. That was extra alarming not just because the Browns gave Kruger a five-year, $40 million contract before last season, but because he was a part-time player in Baltimore.
He started all 16 games with the Browns in 2013, nine more than he'd started in his previous four years combined. He comes into this season knowing he has to be better -- and expecting to be.
"I'm trying to elevate myself in all facets of the game but when you focus on different things you can kind of level out in some areas," Kruger said. "So I learned from last year and I'm just trying my hardest this year to get back where I need it to be."
He said he's worked on regaining his explosion by working on his first step "over and over again. There are different things you can do in the weightroom but repetition is the biggest thing."
Kruger doesn't think it was too much repetition slowing him down last year. He played 878 snaps, a little over 76 percent of the snaps the Browns defense played, but that wasn't much more than he'd been used to. Counting the playoffs and the Super Bowl, he'd played 984 snaps (or about 71 percent) in 2012 with the Ravens.
In that role, though, he played mostly against the pass and could concentrate on accelerating and getting to the quarterback.
Lots of times, the Ravens were playing with the lead -- and Kruger had 9 regular-season sacks and several big plays in the postseason.
Last year, the Browns were 4-12.
"I didn't have to get lighter," the 6'4, 285-pound Kruger said of this offseason. "Just practicing, getting out of your stance and getting your body right. It's almost a shape you have to be in to (explode) the way you want."
Asked if fatigue limited him last season, Kruger said "possibly. I'm not sure."
The 2014 Browns start with fresh eyes and fresh legs. Asked what he thought of Kruger's 2013 season, new Browns coach Mike Pettine said: "There were times he played well. He had some plays I'm sure he'd rather take back. I don't know the scheme. I don't know the calls. I'm not exactly sure what his responsibility was. It's hard for us to evaluate, but we're thrilled to have him here
"He's a guy we think can be one of the elite edge linebackers in this league and can set the edge in the run game. He's very aggressive, very violent with his hands. He can release off of blocks and he has a knack for getting to the quarterback."
Pettine's background is with aggressive schemes and big sack numbers. This new scheme is one Kruger likes in this early stage and hopes to excel in as he finds his first step.
"There's a lot more going forward than dropping back into coverage," Kruger said. "They have something for every situation possible. (These coaches) definitely have mastered this scheme. We're trying our best to learn it and make it our own.
"There's just so much that goes into it. They're just putting guys in positions that if you can win a one-on-one, you're going to be in a position to get a sack or make a play."
Follow on Twitter FSOhioZJackson
---