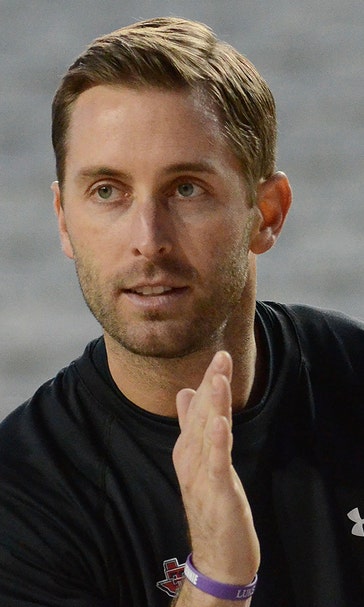 Kliff Kingsbury would be on 'The Bachelor' if house is in Lubbock
BY foxsports • April 15, 2014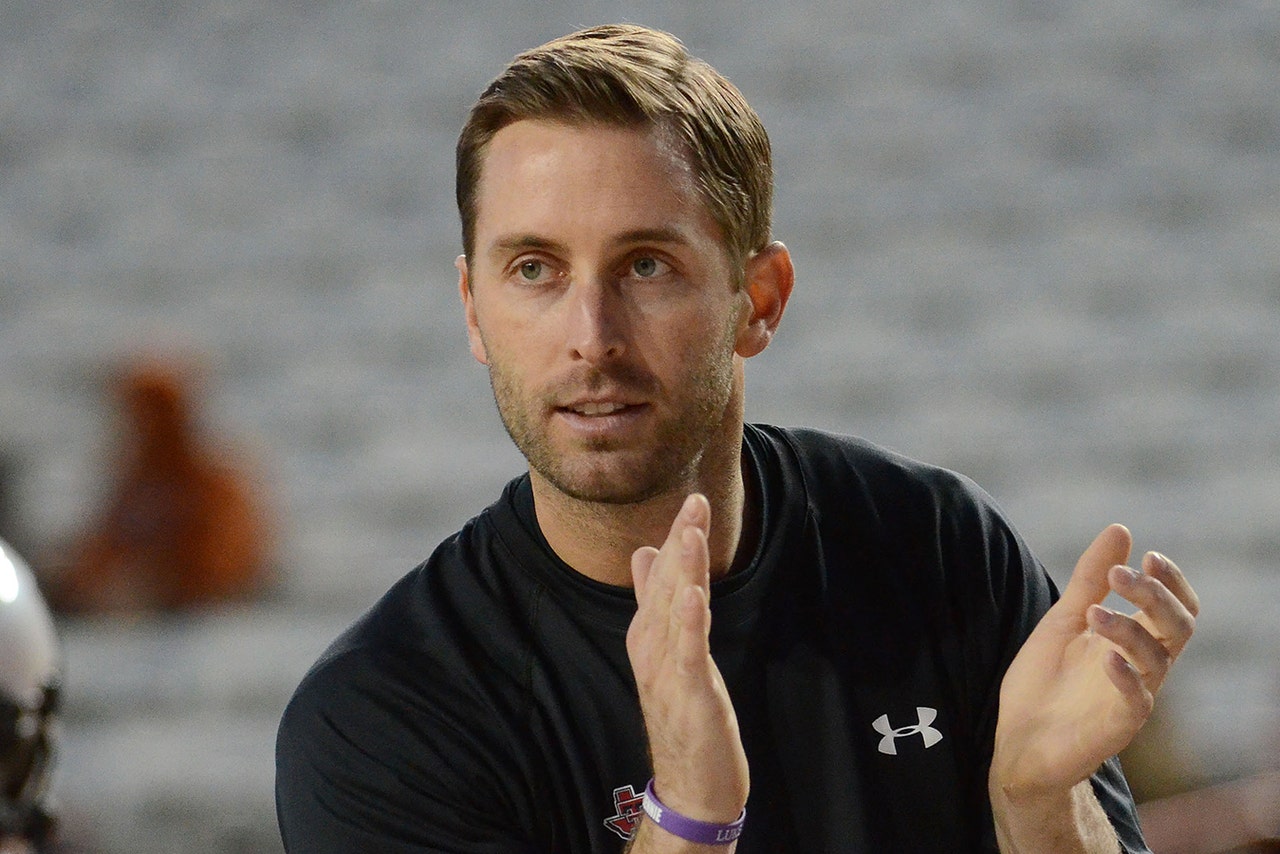 There's not much out in West Texas expect football, cotton and tumbleweeds rolling in the wind.  
Not exactly the ideal place for a single millionaire with movie star looks.
Texas Tech coach Kliff Kingsbury wasn't afraid to admit that it's not easy to have a social life in Lubbock, Texas when you're not a college student anymore.
"It's not really possible right now," he said Tuesday on KTTX-FM 104.9. "But there's some cheap flights out of Lubbock, so if I get some time I'll go visit friends elsewhere. On a daily basis, my life's very simple. Work, go home, and watch TV."
So what can Kingsbury do?
One of his former players from early in his coaching career at the University of Houston made a suggestion last month.
Kingsbury is open to the idea of being on the show, but he would want to be involved in the selection process of the women.  
And being the head coach of a FBS college football program doesn't give him much free time.
"I don't know if I would have time to fit that in," Kingsbury said on FOX Sports Radio's Jay Mohr Sports. "I think every guy that's gone on ("The Bachelor") wishes they would have put that on his contract. And if they move the mansion to Lubbock, now we're talking!"
Apparently he hasn't found a single mom he's interested in yet on the recruiting trail.
Follow Louis Ojeda Jr. on Twitter @LouisOjedaJr
---