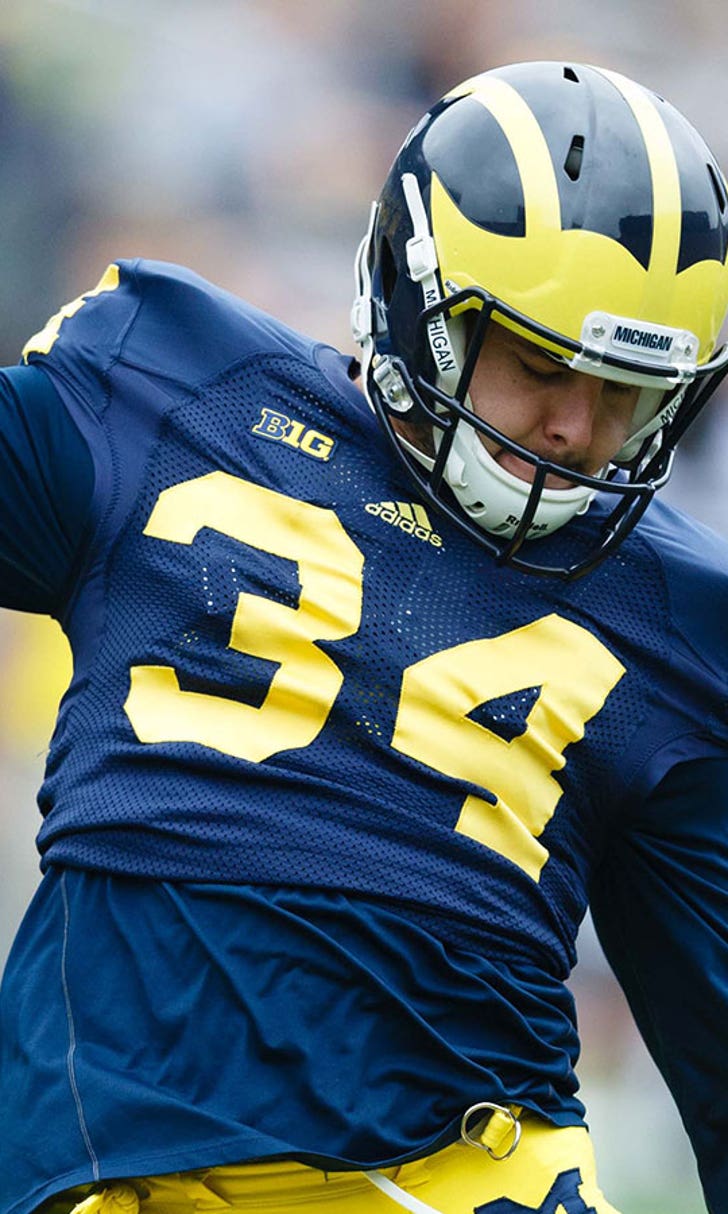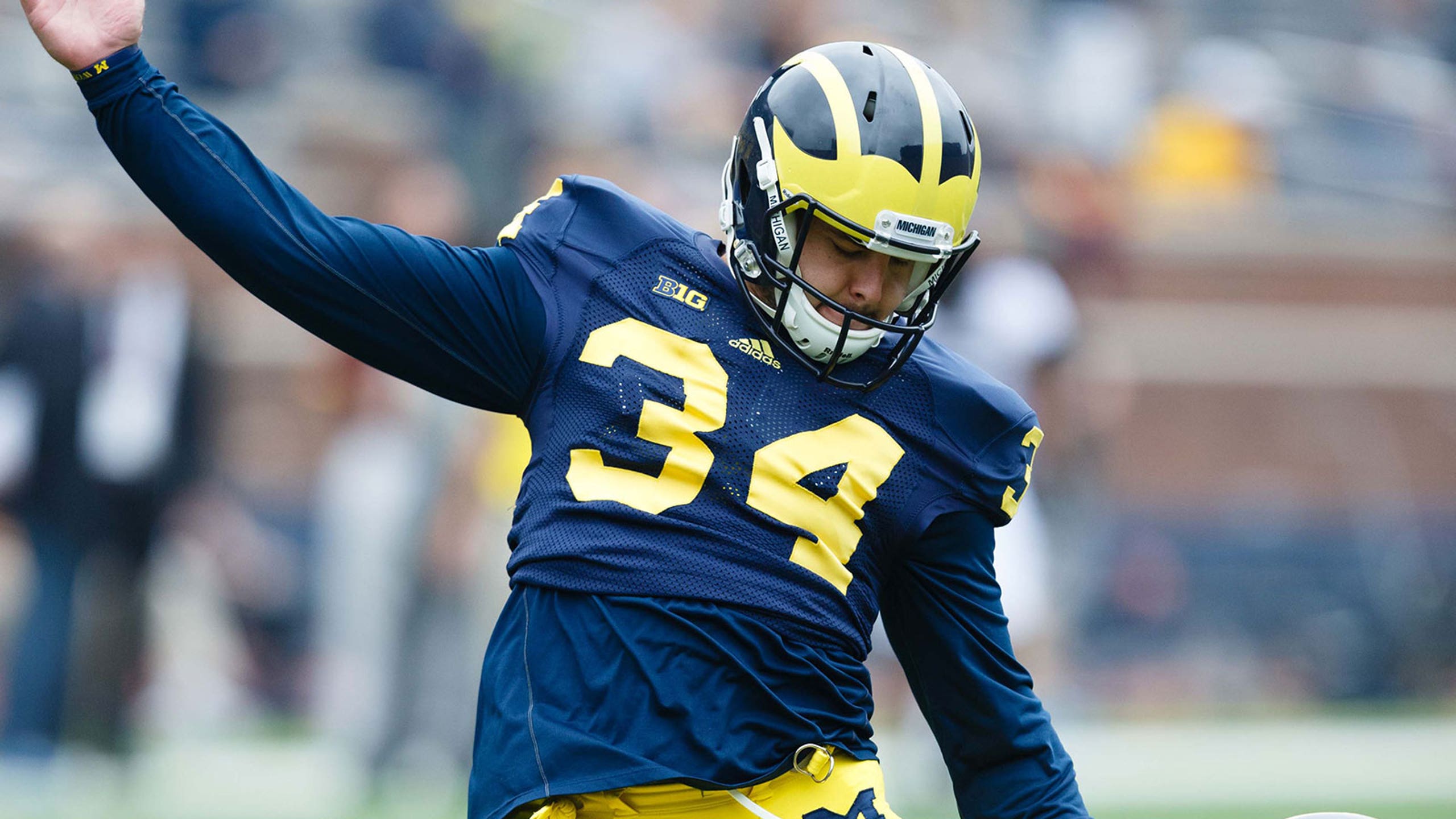 Kicker Brendan Gibbons 'permanently separated' from Michigan
BY foxsports • January 28, 2014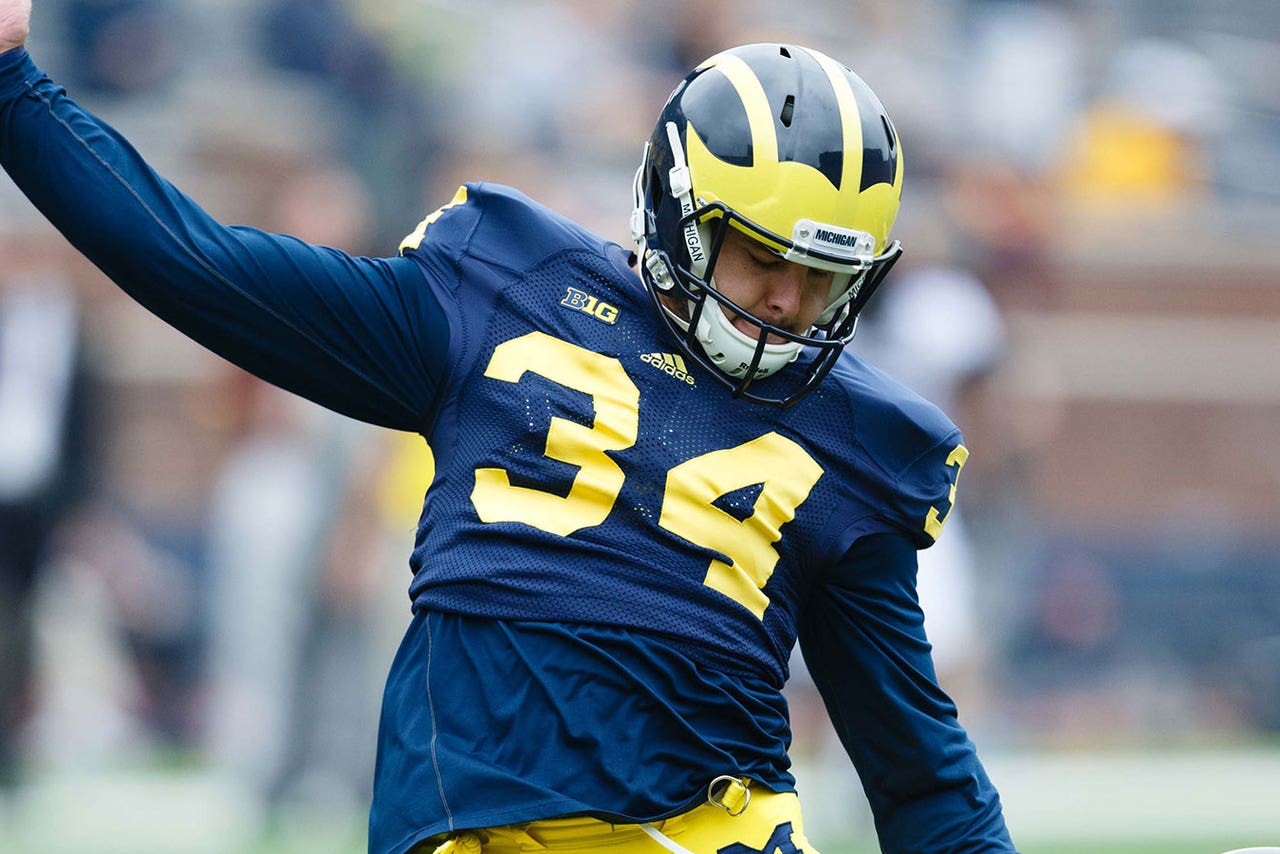 According to a report in The Michigan Daily, Michigan kicker Brendan Gibbons was "permanently separated" from the school last month after a sexual-misconduct investigation. 
The report says Gibbons was informed of his expulsion in a Dec. 19 letter from the school's Office of Student Conflict Resolution (OSCR). Documents obtained by the paper say that the investigation stemmed from an incident on Nov. 22, 2009, when Gibbons was a freshman. Previously disclosed police reports have shown that a Michigan player was accused of a sexual assault on that day.
An additional OSCR letter obtained by The Michigan Daily, dated Nov. 20, says that Gibbons "engaged in unwanted or unwelcome conduct of a sexual nature, committed without valid consent, and that conduct was so severe as to create a hostile, offensive, or abusive environment."€
Gibbons played in Michigan's game at Iowa on Nov. 22, but was held out of the Ohio State game on Nov. 29 due to what Brady Hoke said was a minor injury. He did not travel with the team to the Buffalo Wild Wings Bowl for what Hoke said were "family reasons." According to the investigation by The Daily, he had already been expelled from the school by the time the team flew to Arizona, and would have been ineligible to make the trip.
Associate Athletic Director Dave Ablauf said that the athletic department "can'€™t comment on anything that involves a students academic or University standing because of the Family Educational Rights and Privacy Act (FERPA)."
---