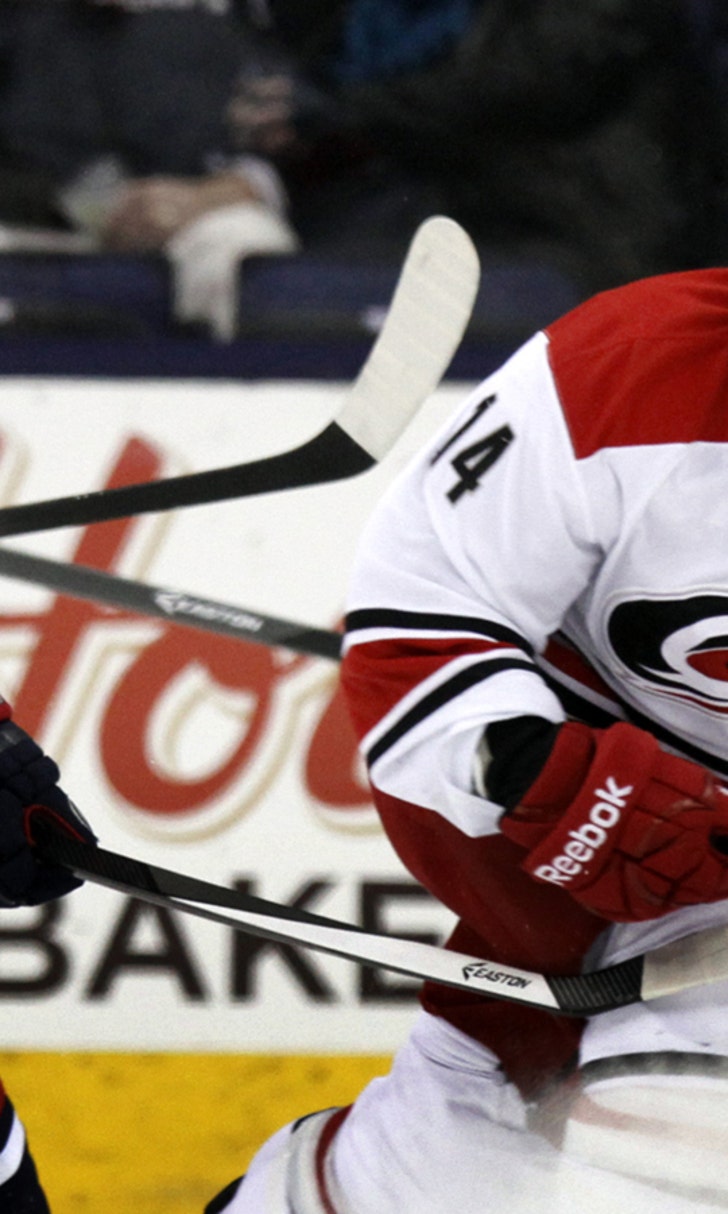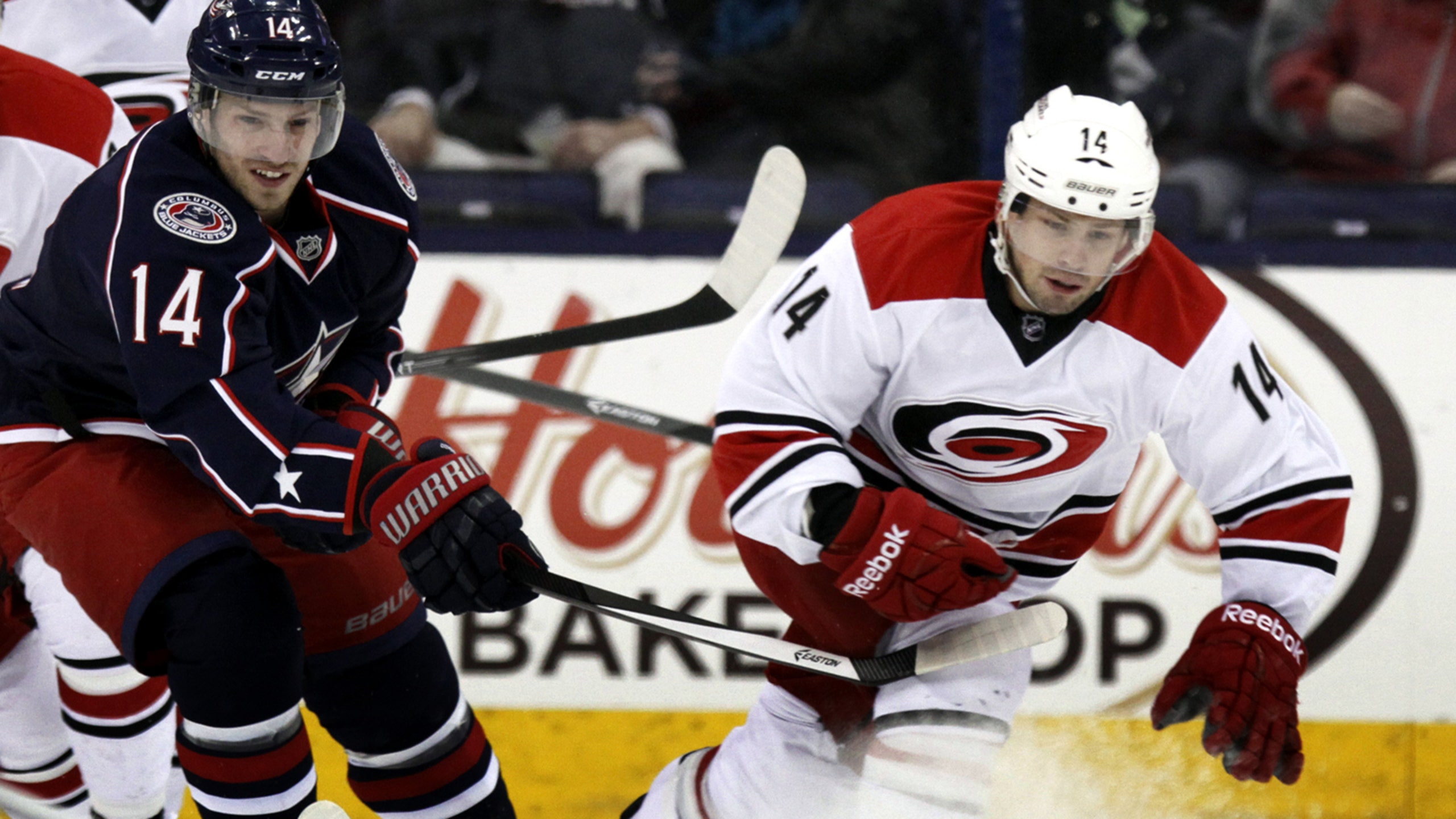 Khudobin makes 46 saves in Hurricanes' 3-1 win over Jackets
BY foxsports • March 18, 2014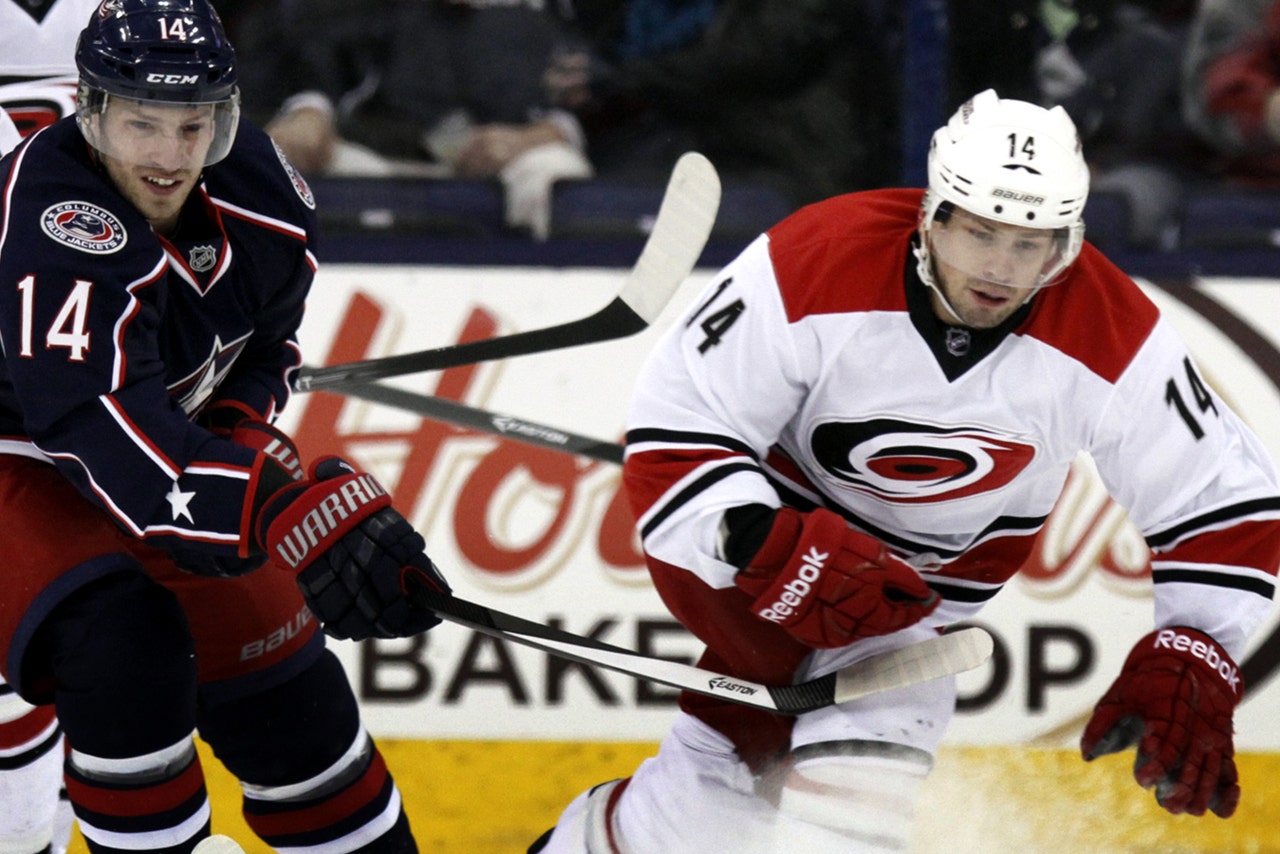 COLUMBUS, Ohio (AP) -- Anton Khudobin made a career-high 46 saves and Andrei Loktionov and Patrick Dwyer each had a goal and an assist and the Carolina Hurricanes earned a 3-1 victory on Tuesday night.
Nathan Gerbe also scored, and Jay Harrison added two assists for the Hurricanes, who were criticized by coach Kirk Muller after weekend losses to Boston and Edmonton.
Carolina was close to a wild-card spot on Feb. 7, but the team has struggled since then.
They entered the game having lost nine of 12 and are likely going to miss the postseason for the fifth straight season.
Boone Jenner scored for Columbus, which outshot the Hurricanes 19-0 in the third period.
The Blue Jackets are in a tight bunch in the Eastern Conference playoff race. They dropped a rare one at home where they are 10-3-1 in their past 14.
Columbus' Sergei Bobrovsky allowed three goals on 20 shots. He was replaced by Curtis McElhinney to start the third period.
Carolina jumped ahead at 3:41 of the first on its first shot. Gerbe grabbed a loose puck that defenseman Fedor Tyutin couldn't handle and on an odd-man rush and scored his 15th of the season past Bobrovsky from the right circle.
Early in the second period, Loktionov poked home his fifth to make it 2-0 on the power play -- and Carolina's eighth shot -- with Jenner in the box for delay of game.
Bobrovksy stopped Harrison's point shot -- that broke the stick of Columbus' Derek MacKenzie propelling the blade into the slot -- but defenseman Jack Johnson couldn't stop Loktionov from scoring.
Columbus had chances the rest of the period but couldn't beat Khudobin, who made a nice stop on R.J. Umberger. The Blue Jackets took two more penalties in the period that tempered their momentum.
Then with plenty of room down the right side, Dwyer scored his seventh at 17:20 of the second on a slap shot from the right circle that beat Bobrovsky near side.
In the third period, Khudobin turned aside one shot after another until Jenner scored his 13th on a redirection with 50 seconds remaining.
---