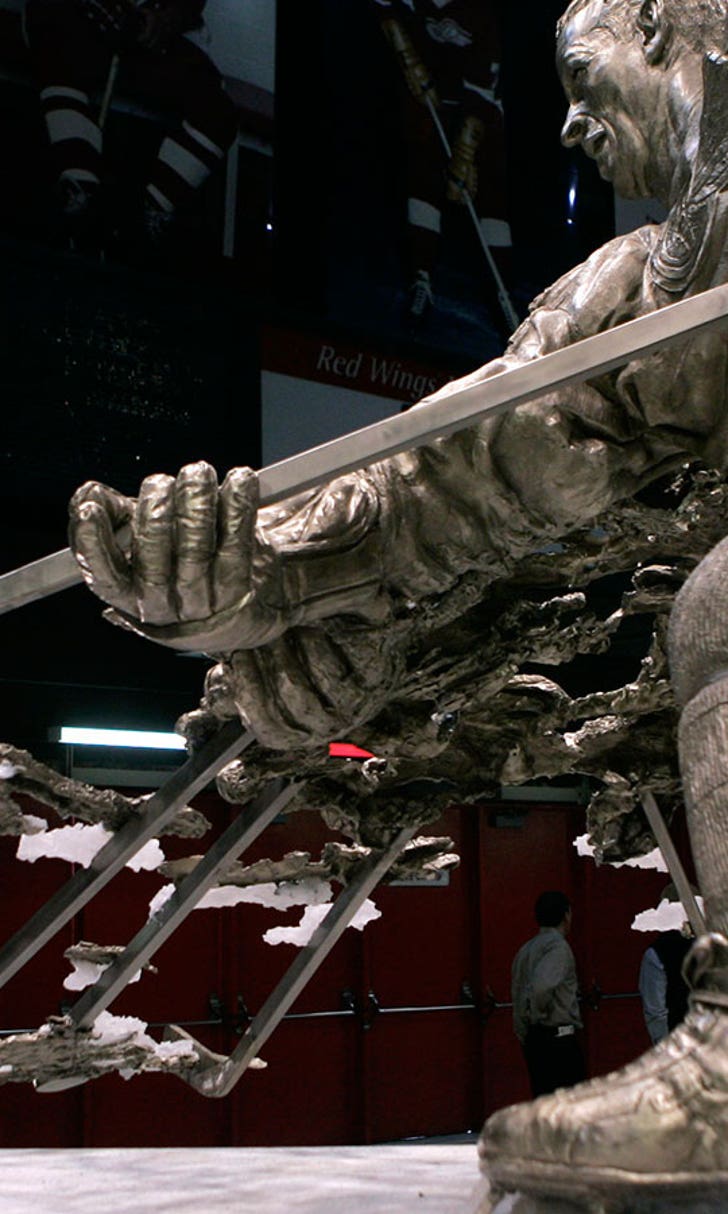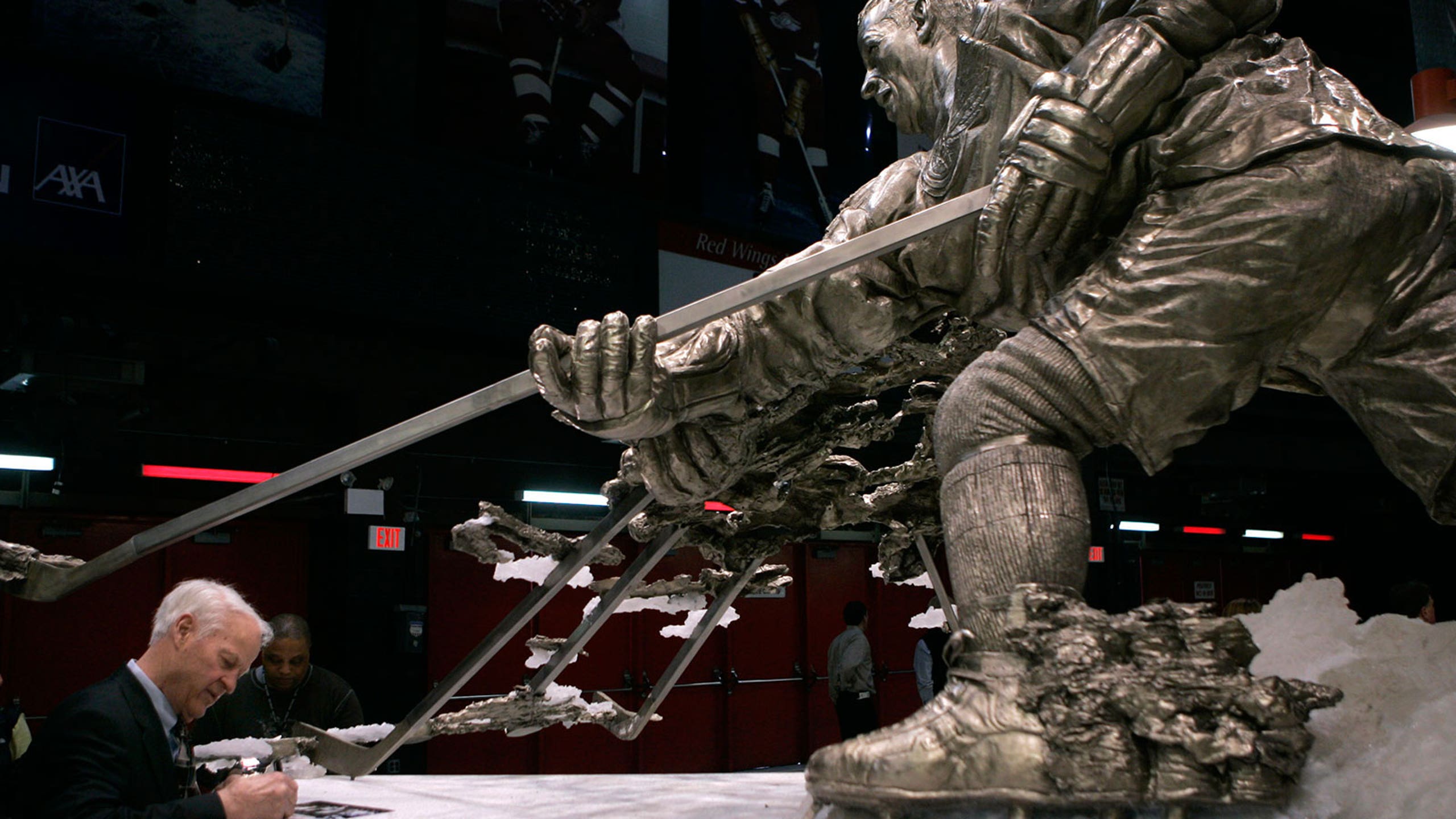 Keating: Coach Howe? It wasn't his style
BY foxsports • June 10, 2016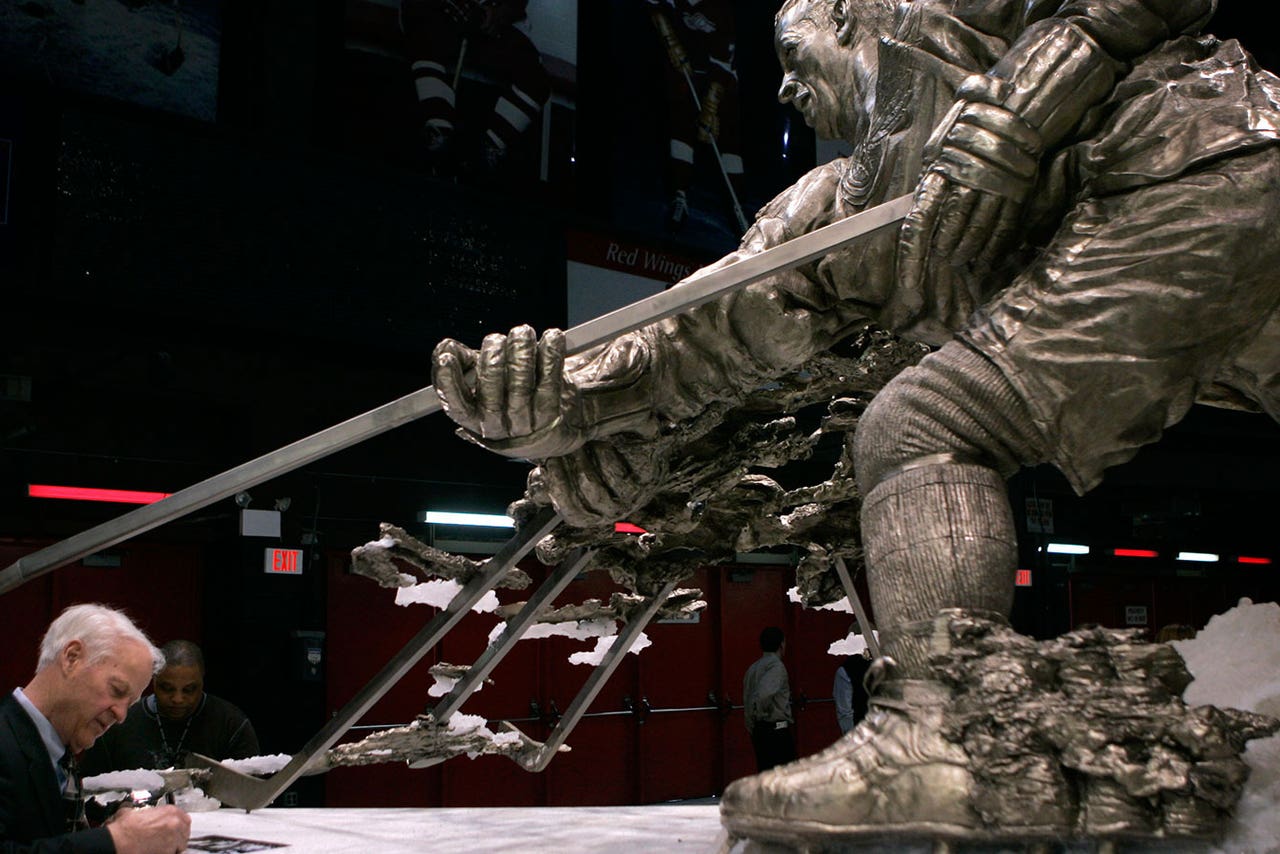 What you might not know is that Gordie Howe had a chance once to be a head coach in the NHL. Not just any head coach, the first head coach of the New York Islanders.
A wise decision precluded that from happening. Wise in that if there was anyone who was more suited to being on a hockey bench rather than behind one, it was Gordie Howe, who died Friday morning at 88.
And the strangest thing? The coaching offer came after he had retired and before he unretired and ended up playing seven more seasons.
He basked in the chance to play with his sons, Mark and Marty, in an upstart league. The World Hockey Association was the anti-NHL, which made it so much fun for Howe.
Yet, it was the opportunity to play hockey with his kids that was the lure. At Mark's Hall of Fame induction in 2012, Gordie shared the contents of his wallet, which included a picture of his beloved wife, Colleen, and two hockey cards autographed by his sons from their days with the Houston Aeros. He was great for the WHA and vice-versa.
These days, we celebrate a 21-year-old or a 31-year-old who scores 15 goals in a season. Howe did that at 51, as his career circled back to the NHL when the Hartford Whalers were absorbed by the more established league.
Who does this? Who plays a game like hockey, which is all about speed and collisions and skill and toughness and scoring, in five different decades?
Nobody.
Well, nobody else.
We will not see the likes of a Gordie Howe again in our lifetimes.
Back in the day, the hockey world was a far different place. We refer to the Joe these days as "storied Joe Louis Arena." Before the building was even a thought, Howe was setting scoring records and impossible standards on Grand River, at Olympia Stadium, where they played hockey for 60 years.
Games there at The Old Red Barn were an event. Men wore fedoras and ties, women wore dresses, and sleeves wore hearts as they watched in awe while Howe dominated the game.
He finished in the top five in scoring in 20 consecutive seasons. He led the Wings to the Stanley Cup in four straight years and first-place regular-season finishes seven times in a row. He led the world in elbows thrown and wry smiles afterward.
It was sun-rising-in-the-east automatic. Gordie Howe was an All-Star 23 times.
But those numbers, however gaudy, aren't the memories we will treasure as we mourn his passing and celebrate his life.
We'd see him around Joe Louis Arena from time to time, even into his 80s, and he'd give you a punch on the arm that was his own personal, "How ya doing?" You might not be able to feel your fingers after that punch, but numbness never felt so right.
The incongruity of those appearances was noteworthy. Here was this hockey god, the toughest SOB you'd ever met, carrying along a purse-dog, Rocket -- a small pup named for his longtime adversary and eventual close friend, Maurice Richard. After all, only gods know how other gods feel.
Howe loved people. You could see that.
And people obviously loved him back. There were pictures snapped forever and autographs signed, and moon-eyed fans walking away, shaking their heads -- and ultimately, the business of Gordie Howe was being Gordie Howe.
The Wings were playing in Ottawa a few years back, and to the great delight of those about to board a cramped commuter flight, there was a smiling Howe flying to a personal appearance.
We all left with a memory
And didn't we, as Red Wings fans, take a certain pride in knowing that he was included in a episode of The Simpsons, and within a Barenaked Ladies song and that his jersey was worn proudly by Ferris Bueller's friend?
Here is perspective: Wayne Gretzky is also considered the game's greatest player ever. And he calls Howe his hockey hero. What more needs to be argued?
Gretzky wore No. 99 only because the 9 he wanted was worn by one of his junior-league teammates in Sault Ste. Marie. To see Howe and Gretzky interact later in their lives, with their combination of respect and adoration, was a convention of goosebumps.
Howe had been in ill health for some time, and the stroke he suffered Oct. 26 was not unexpected.
His passing, however, somehow is. Heroes are supposed to hang around forever.
He was, to use a hockey term, a one-timer.
Rest easy, Mr. Hockey. We loved having you here.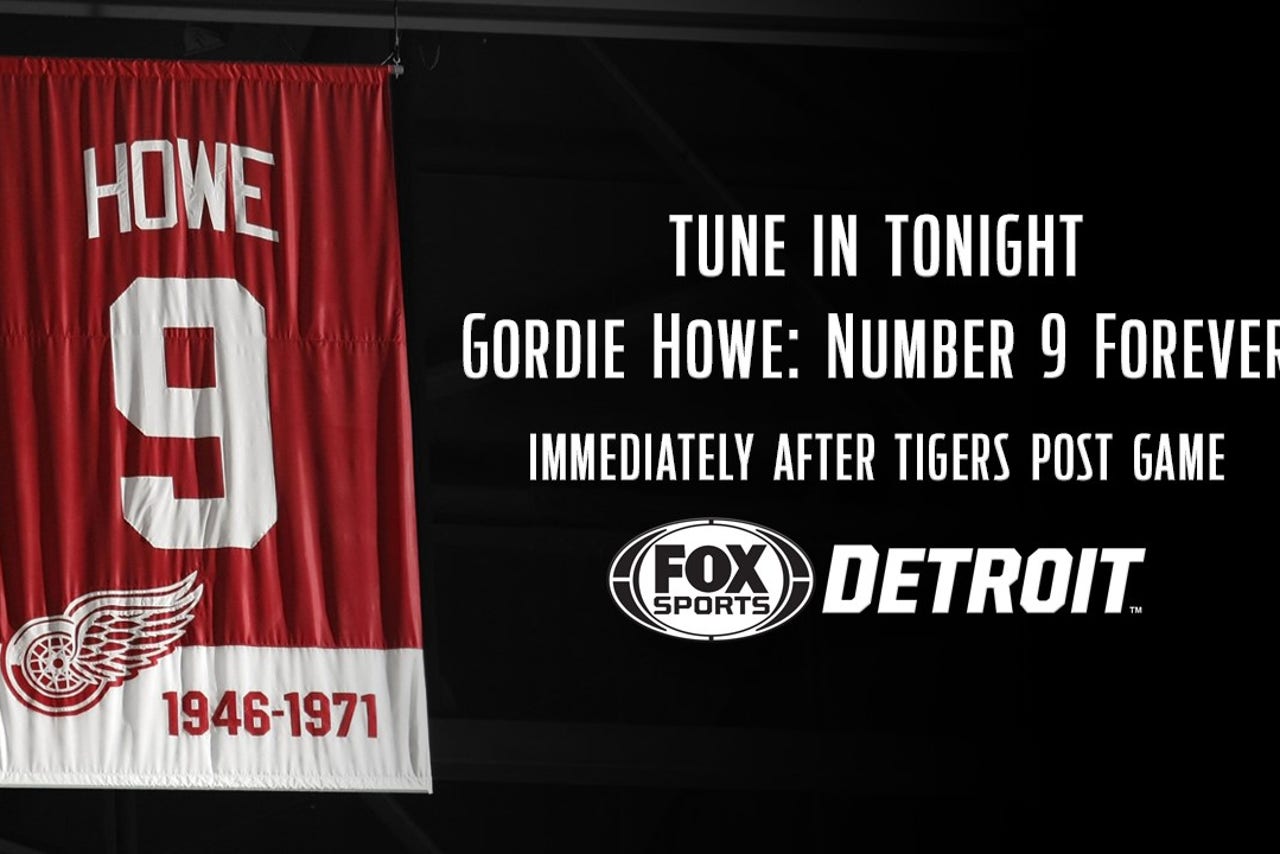 ---
---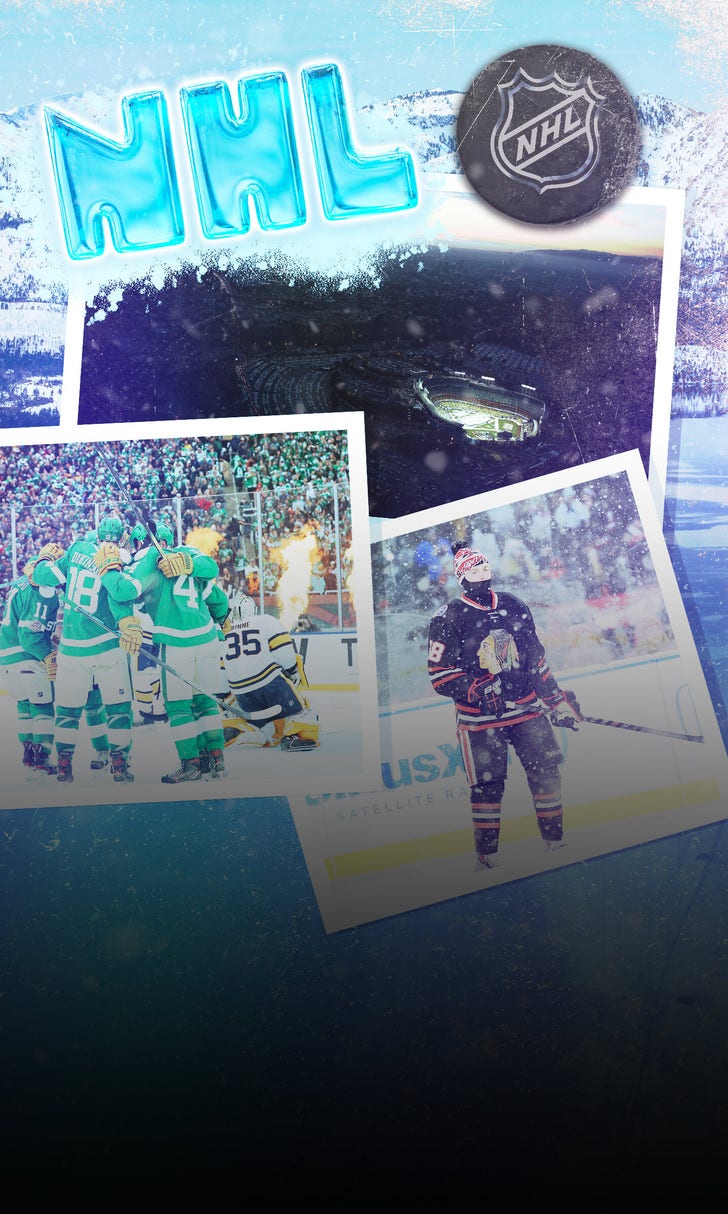 The NHL's best Winter Classics and outdoor hockey games