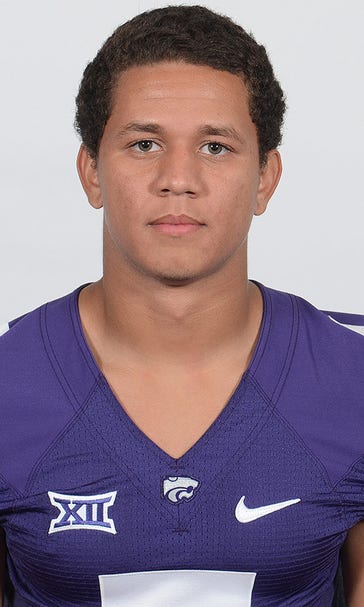 K-State's Warmack refuses to hide from the ghost of Darren Sproles
BY foxsports • August 6, 2014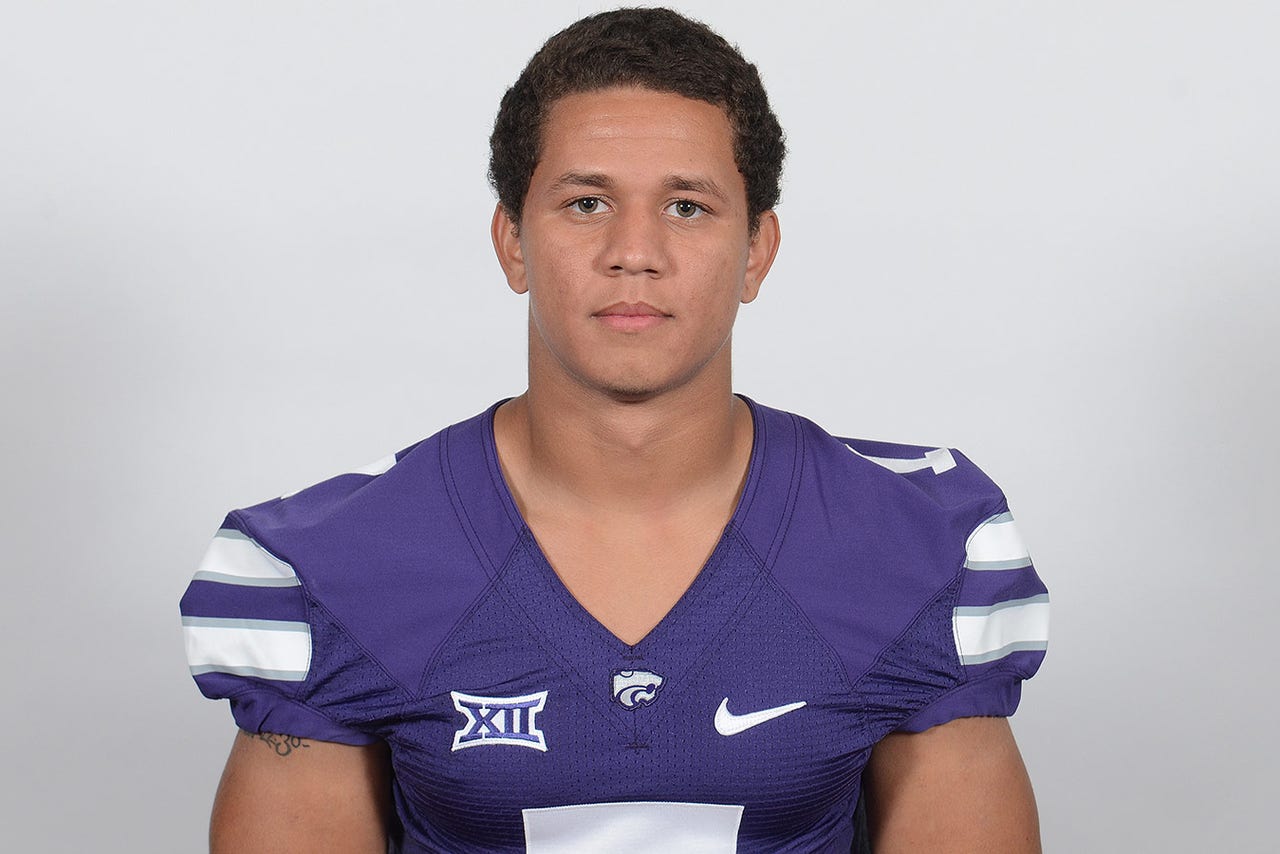 MANHATTAN, Kan. -- Dalvin Warmack has danced with the ghost before, arm in arm, step by step, for more yards than he can count. So when the shadow of Darren Sproles follows him again, hounding the turf at Bill Snyder Family Stadium, dogging the corners of the Vanier Football Complex, he takes it in stride.
If you can't move the damn bar, might as well embrace it. Or learn to live with it, at least.
"I've heard the comparisons," Warmack, the Kansas State freshman tailback and former Kansas City prep sensation, told FOXSportsKansasCity.com on Wednesday at the Wildcats' annual football Media Day. "It's something I'm not going to let bother me. I have my own expectations that I want to reach.
"Hopefully, at the end of the day, I can look back at my collegiate career and be like, 'I lived up to the expectations that everybody compared me to Darren Sproles.' But that's not something I'm worried about right now. I'm just here to play football and contribute (in) any way I can."
And yet here they are, two mighty peas in the same small pod. Warmack checks in at 5-foot-8, 182 pounds; Sproles, some 13 years his senior, is 5-6, 190. Both tore up the prep fields of Kansas City before charging west to the Little Apple: Warmack is the only two-time recipient of the Simone Award, presented to the top prep football player in the metro; the Topeka-born speedster ran for 2,223 yards and accounted for 32 touchdowns as a senior at Blue Springs (Mo.) High after racking up 2,300 yards and 45 touchdowns, rushing and receiving, as a junior. As a senior in 2000, Sproles had run for 2,485 yards and accounted for 49 scores at Olathe North; as a junior, the tally was 2,031 yards in nine tilts.
Pretty close. Pretty good company, too.
"I'm honored to be compared to him; I idolized him growing up and watched when he played at K-State," said Warmack, who -- like Sproles before him -- is expected to work his way into coach Bill Snyder's two-deep rotation as a true freshman, health permitting. "I even watched the games some when he was back in high school.
"I would say our running styles are similar. Our statures -- we're both short, stocky. We rely a lot on shiftiness and our vision, things like that."
Like Sproles, Warmack is also your classic grinder, logging the man-hours to make up with toil and sweat what the Good Lord Above didn't drop into the original package. Blue Springs coach Kelly Donohoe recalled leaving his office about 4 p.m. one blistering summer day and doing a double-take en route to his car.
"I'm heading out to the parking lot and it's hotter than hell, and there's Dalvin doing all these agility-type drills," Donohoe recalled. "And I'm going, 'You've got to be kidding me.'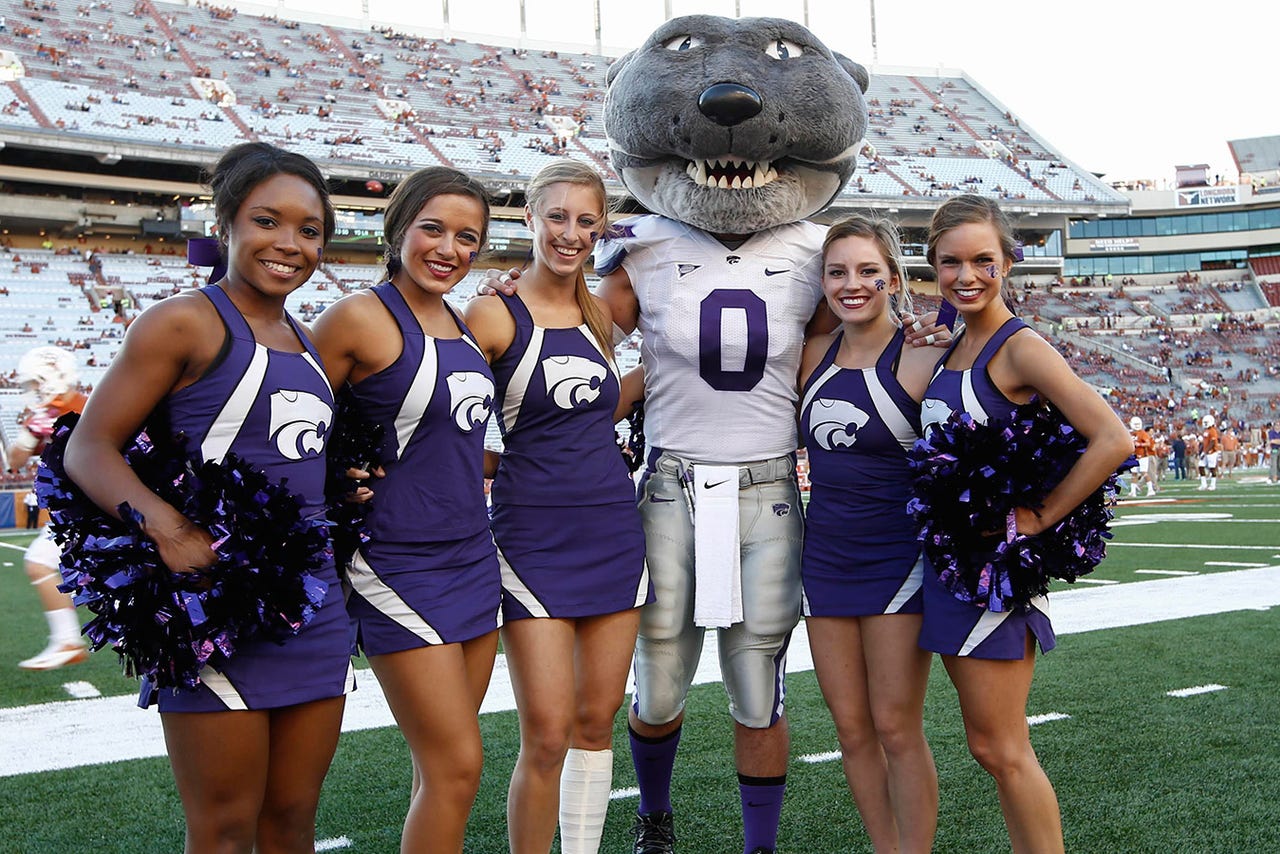 Lookin' good! CLICK HERE to check out our gallery of cheerleaders from around the Big 12.
"And that's Dalvin Warmack. It's 110 degrees out on the turf and he's up there, getting his work in.
"I don't know that (Sproles comparison) is fair. If you're just going on the high school (numbers), you can compare those two; I remember Sproles, and there are so many similarities. I think because Sproles has had such a great NFL career -- who would've thought Sproles would've been that kind of guy? Then you talk to (Olathe North coach) Gene Wier about Sproles and he says, 'What a great kid, what a great worker,' and that reminds you of Dalvin."
The door in Manhattan at tailback is wide open; it's only a question of who ends up running through it. The incumbent, John Hubert, was another small back -- 5-7, 191-ish -- who left a pair of awfully big shoes (2,993 career rushing yards, 28 career touchdowns) to fill. Senior DeMarcus Robinson is the only returnee to log any game minutes at this level, and they've been limited (11 carries, 45 yards). Robinson and Warmack have physiques similar to Hubert, while sophomores Charles Jones (5-10, 197) and Jarvis Leverett (5-11, 203) are more traditional pounders.
"Well, the opportunity exists (for Warmack)," Snyder said Wednesday. "My approach with him is the same with every incoming freshman player. ... I think he's doing well right now. He'll have the opportunity to compete, make his way, and we'll (determine) whether that becomes a redshirt or not in two or three weeks."
Mind you, Warmack didn't come to K-State with redshirting, shall we say, high on the priority list. He might lose out. He might not start. But he won't give in without a fight over the next three weeks first.
"If the opportunity is there, then you know, I'd love to play," the running back said. "I'm sure any guys that come in as a freshman would love to take the opportunity to play. So I'm just going out there to compete and just trying to make everyone better and we'll see what happens.
"The main thing that (Snyder has) just been stressing to me is just learn the playbook and get everything down. So if they do call upon me, they want to make sure I'm ready for any situation that I'm put in."
Including third down. Especially third down.
As a 5-8 feature tailback, Warmack joked that he did precious little pass-blocking at Blue Springs -- he was either taking the rock or going out on a pattern. But he's seen enough of Sproles and Hubert to know that the more complete his game is in the Big 12, the more time he's likely to see.
"I've just really been focusing in and locking on fundamentals when it comes to blocking, because that's a part of my game that I just want to be flawless at," Warmack said. "Because in order to play at this level and on the next level, you have to be able to block."
Another challenge. Another grind. Another damn ghost to chase.
"That's the one thing about Dalvin," Donohoe said. "If he's asked to do it, he'll do it. He'll get his nose bloodied, that's for sure."
Sounds like the perfect fit.
You can follow Sean Keeler on Twitter at @SeanKeeler or email him at seanmkeeler@gmail.com.
---