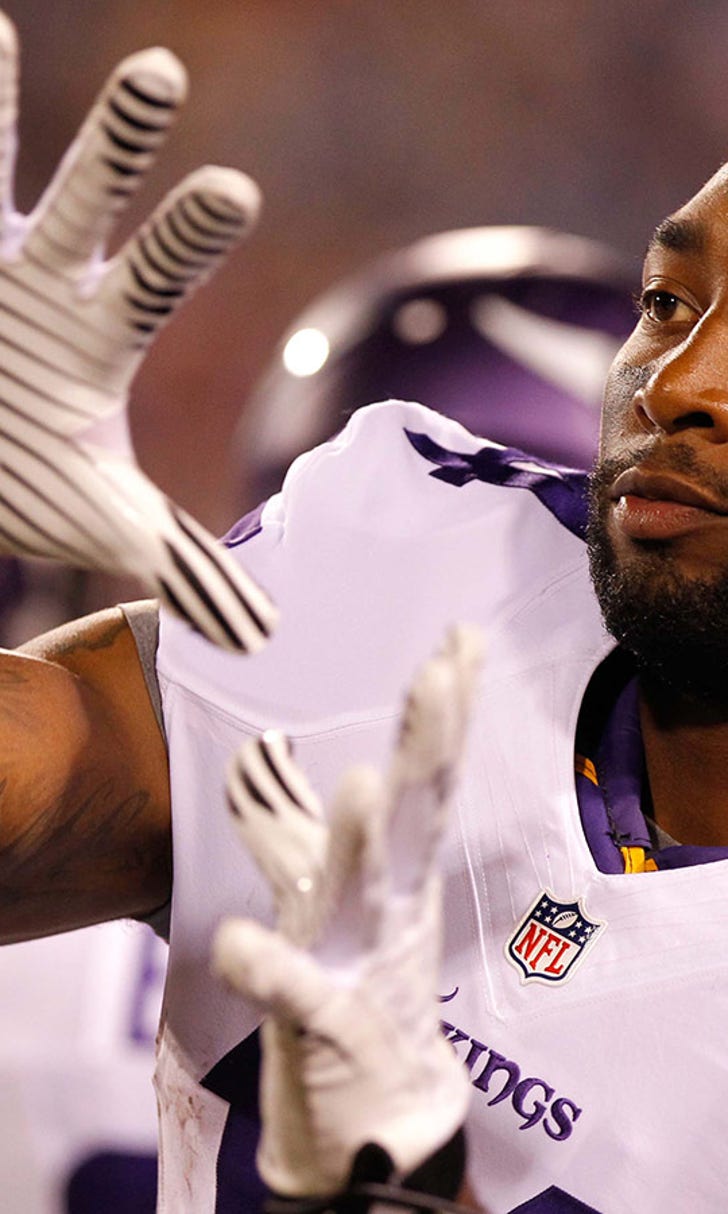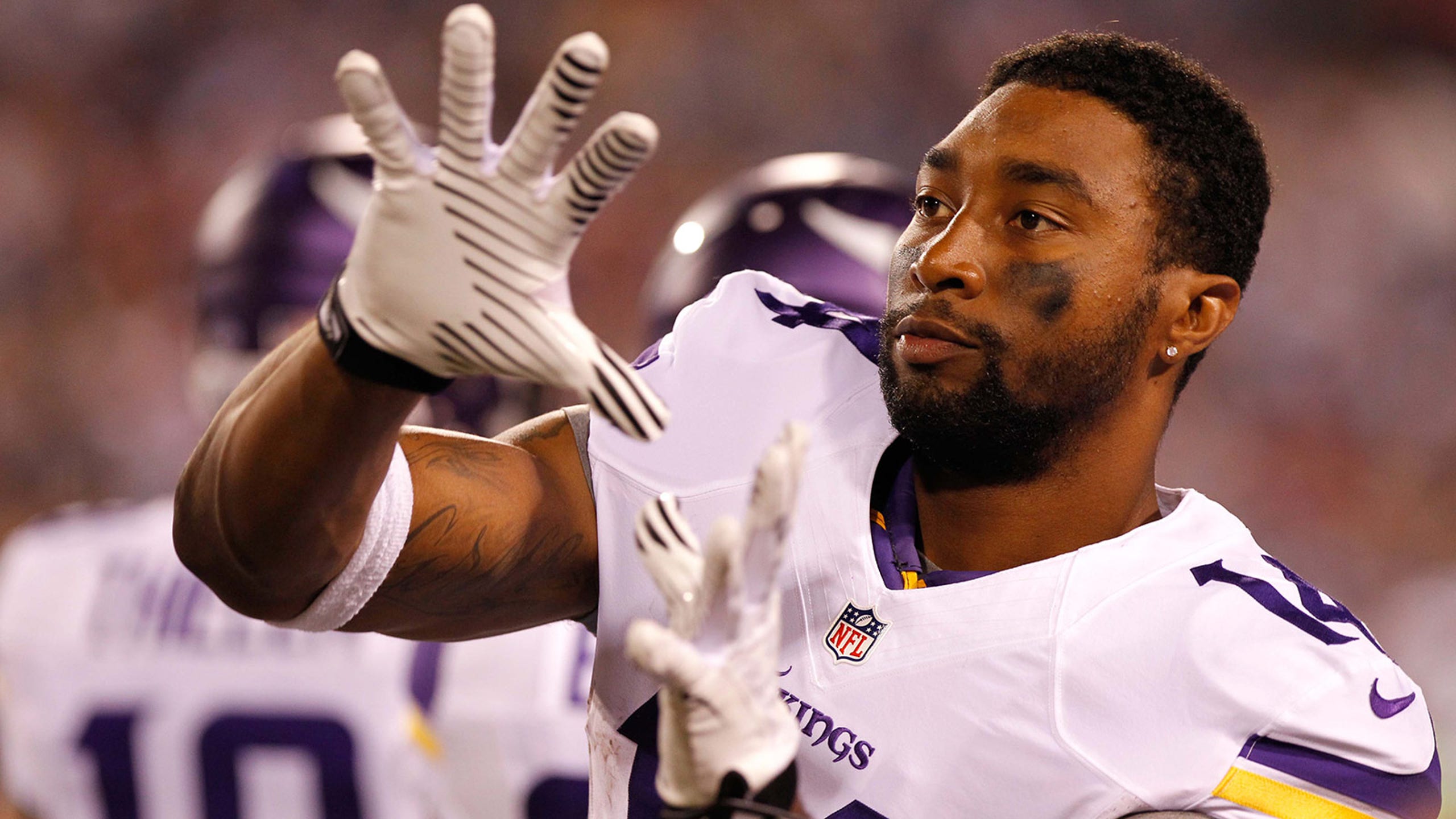 Joe Webb leaves Vikings to play QB for Panthers
BY foxsports • March 21, 2014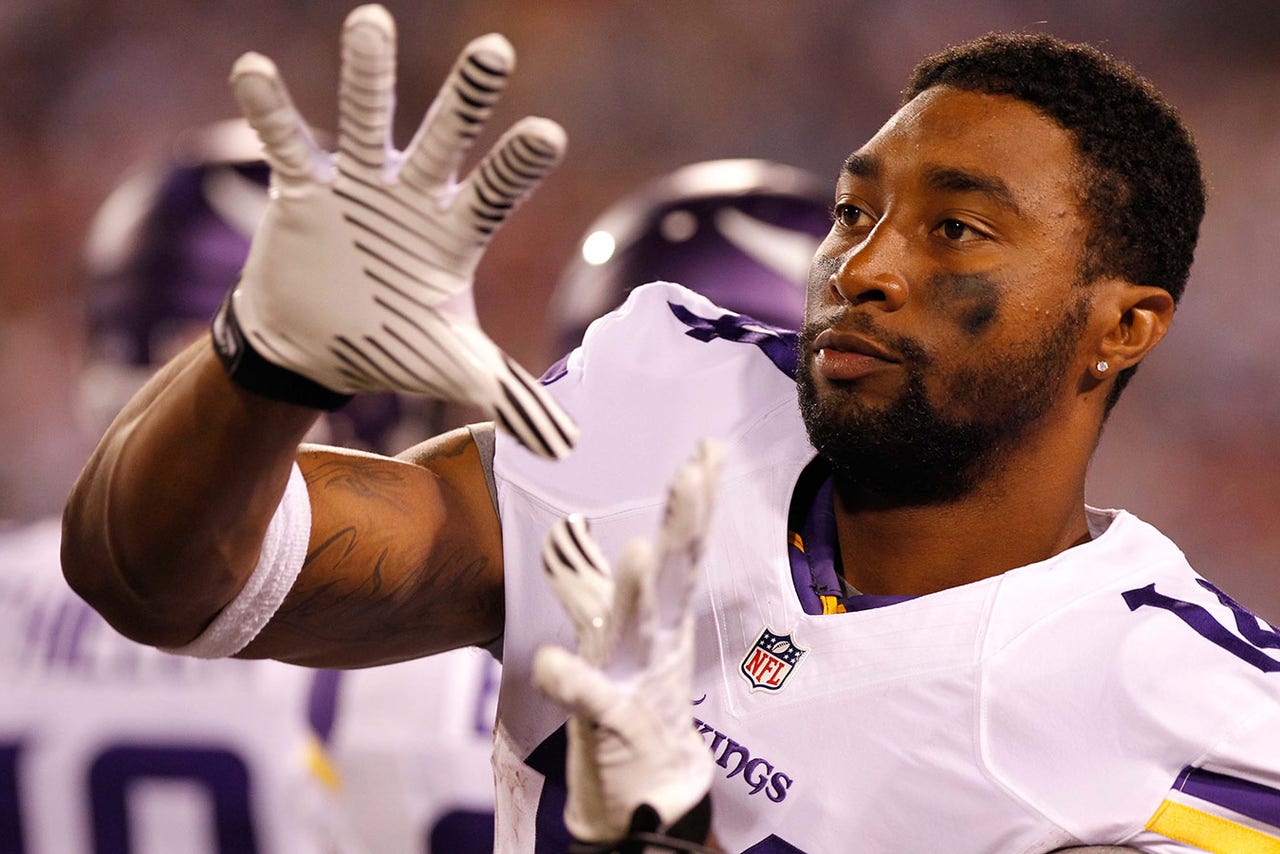 Joe Webb always saw himself as a quarterback, even though he was drafted by the Minnesota Vikings as a wide receiver, moved back to quarterback and switched to wide receiver again.
He's getting another chance to prove himself as a quarterback.
Webb signed with the Carolina Panthers on Friday and said he's moving back to quarterback, a move confirmed by Carolina when it officially announced the signing.
"All I can say is God is good All the Time, and All the Time God is good. #panthersnation #backatQB," Webb wrote Friday afternoon on his Twitter page (@JoeWebb14).
Webb was a sixth-round draft pick by Minnesota in 2010 out of Alabama-Birmingham where he was a star multi-threat quarterback as the first player in NCAA history to rush for more than 1,000 yards and pass for more than 2,000 yards in back-to-back seasons. His 1,427 rushing yards as senior ranked as the third most by a college quarterback in college football history.
The athleticism led the Vikings to draft him and try to switch him to wide receiver. But in demonstrating his throwing ability in his first offseason, the team kept him at quarterback for three seasons. Once Minnesota signed Matt Cassel last year, Webb was moved back to receiver.
He had five catches for 33 yards last season while playing in all 16 games. In 17 games as a quarterback, he had a 66.6 quarterback rating, 57.9 completion percentage and threw for 853 yards, three touchdowns and five interceptions. He was always a threat with his legs, rushing for 273 yards on 41 attempts.
Webb, 27, filled in at quarterback for an injured Christian Ponder in the playoffs two seasons ago, going 11 of 30 passing for 180 yards, one touchdown and one interception in a 24-10 loss at Green Bay. He had seven carries for 68 yards in the game.
"I want to say thanks to Minnesota Vikings and their fans for the great 4yrs they have given me. MN will always have a place in my heart," Webb tweeted Friday.
Webb will get the chance to compete at backup quarterback for Carolina, which had starter Cam Newton undergo ankle surgery this week. The Panthers also have Derek Anderson and Matt Blanchard at quarterback.
"Joe had a strong workout for us today," Carolina coach Ron Rivera said, according to a story on the team's website. "He is a young player who intrigues us and has a similar skill set to Cam. With Cam sidelined for the spring, it is an opportunity to get a good evaluation of Joe as well as Matt Blanchard, who was on our practice squad last year."
Follow Brian Hall on Twitter
---