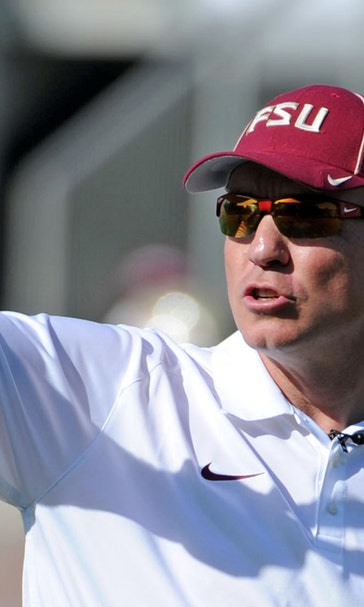 Jimbo Fisher excited -- but pragmatic -- about FSU as practice begins
BY foxsports • August 4, 2014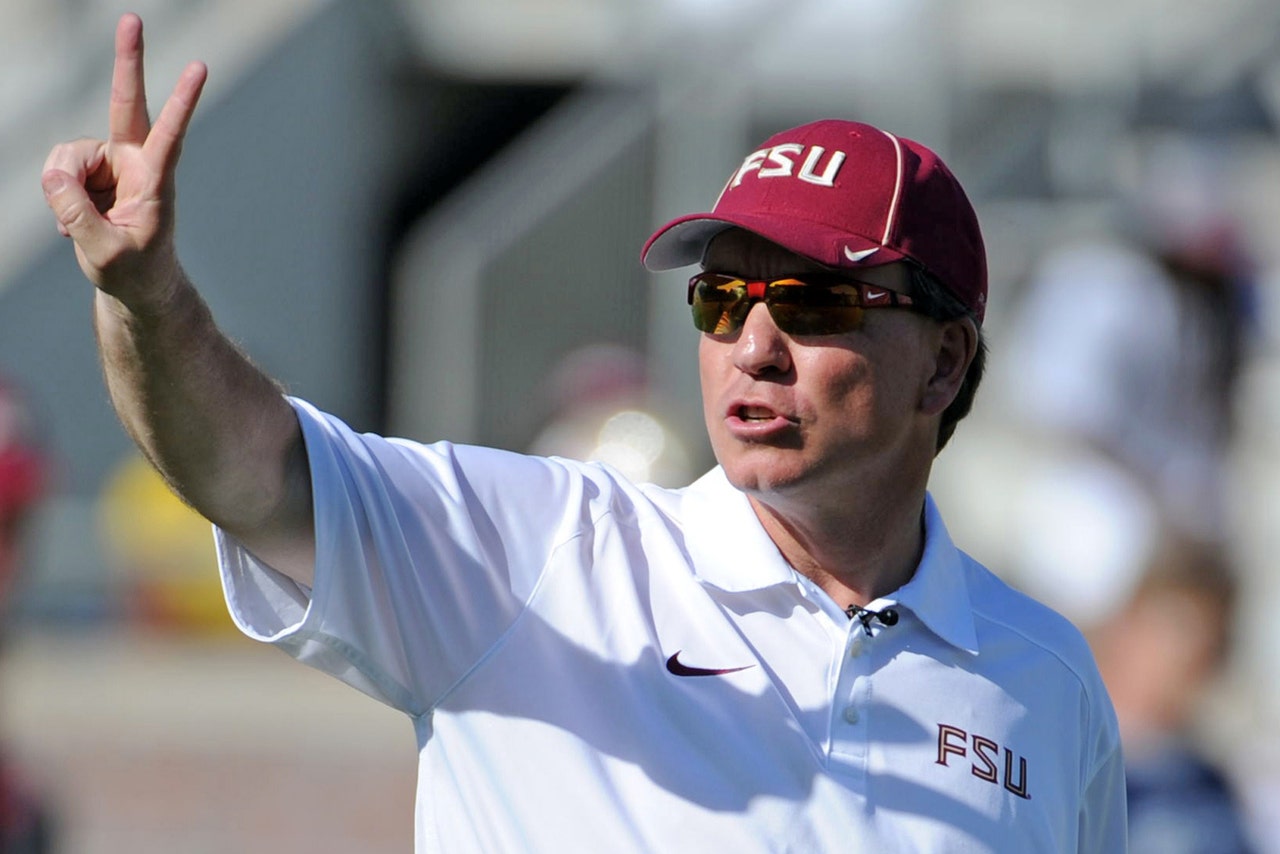 TALLAHASSEE, Fla. -- Florida State coach Jimbo Fisher couldn't hold back his excitement Monday about the approach of the upcoming season.
"I'm excited. Excited for the season to start, excited for this team to emerge and develop its own personality and identity," Fisher said ahead the team's first practice of the 2014 season.
When asked how the Seminoles can improve off of a season when they went 14-0 en route to the national championship, he let it be known that last year is in the past.
"It's not about the record, it's about the program," Fisher said. "... there's a lot of questions we have to answer. We have a very good team, I love our team, but we still have warts just like everybody else."
Going into camp the Seminoles have starting roles open at linebacker and wide receiver and are seeking depth at running back and along the defensive line.
Fisher stressed the need for leaders to emerge, especially on the defensive side of the ball. Florida State has a talented, veteran secondary, but he specifically mentioned the need for redshirt junior linebacker Terrance Smith to step up and lead an inexperienced group of linebackers.
As for offense, Fisher was very excited about the way his Heisman Trophy winning quarterback Jameis Winston transitioned back into football after baseball season.
"Jameis really understands what he wants and how he wants it," Fisher said. "He watched a lot Peyton Manning this summer, and I told him pick two routes and practice them 100 times a day. He's teaching the younger receivers, which helps."
Winston and senior running back Karlos Williams -- a player Fisher called "a natural leader" and "a guy people want to follow" -- will be asked to lead an offense returning arguably the nation's best offensive line but also a wide receiver group that has many positions to fill after the departure of Kelvin Benjamin and Kenny Shaw to the NFL.
With the start of the season less than a month away -- the Seminoles open in Dallas on Aug. 30 against Oklahoma State -- Fisher emphasized the importance of camp in developing the roster as they endeavor to repeat as champions.
"We have to put the pieces in the right place, ask them do things and then accept their roles," Fisher said. "Winning's hard, if it wasn't everybody would do it. If championships were easy, everybody would have them."
---