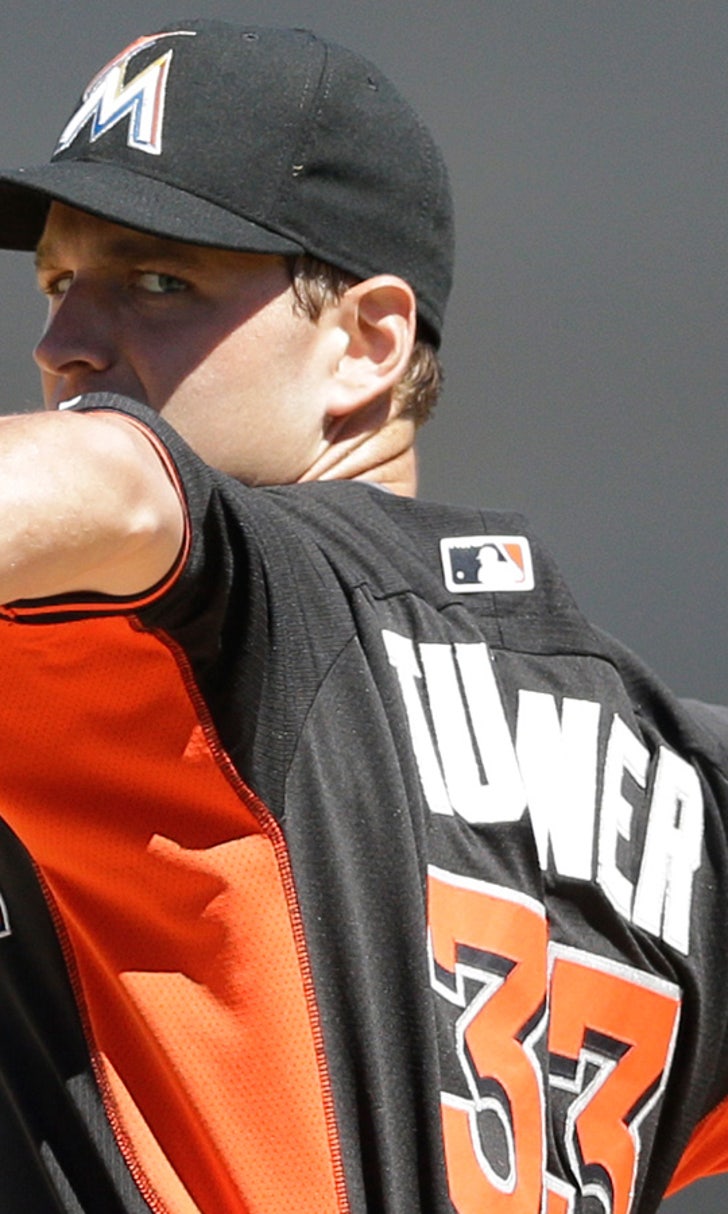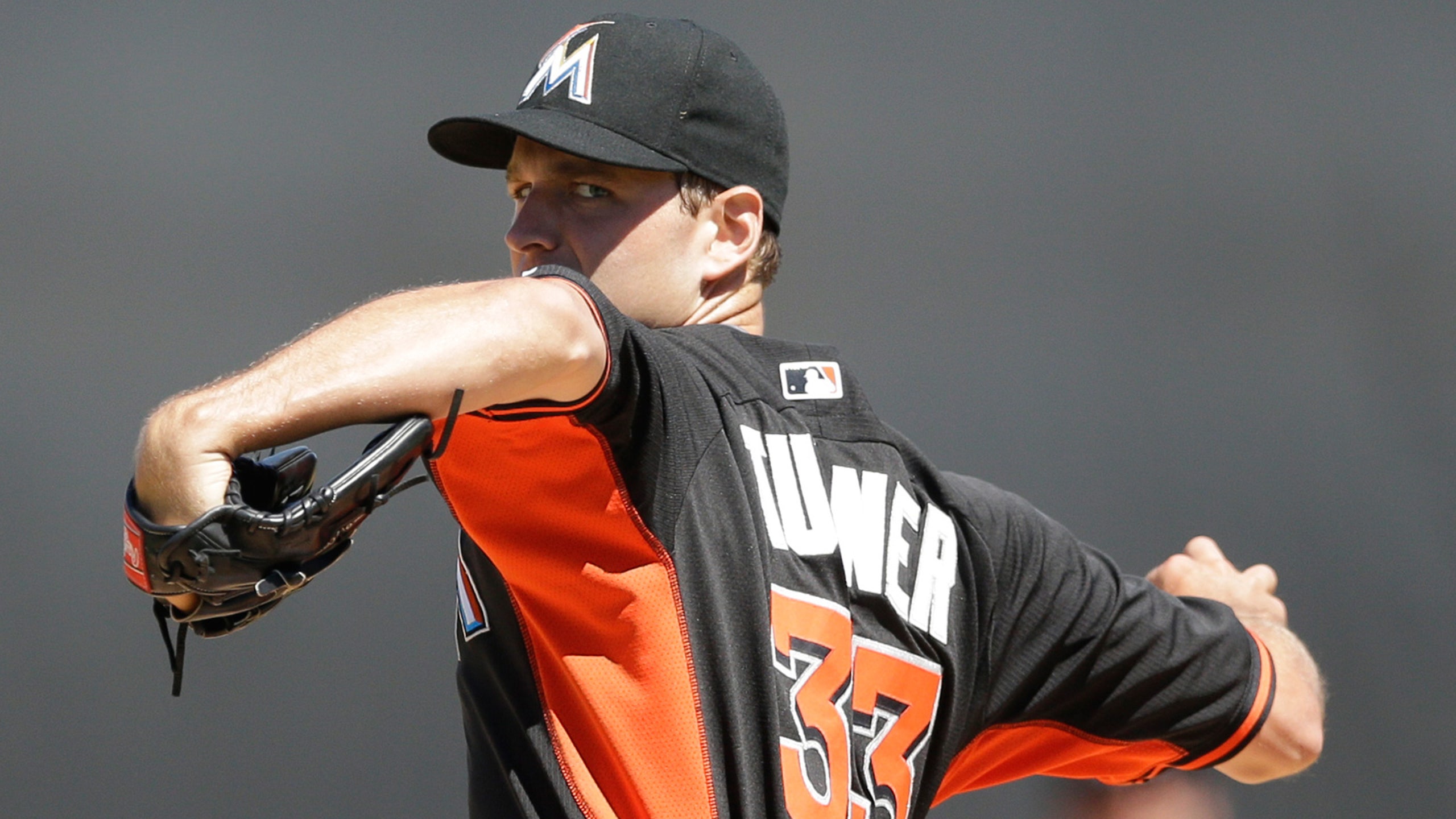 Jacob Turner throws 4 sharp innings, Marlins beat Tigers
BY foxsports • March 13, 2014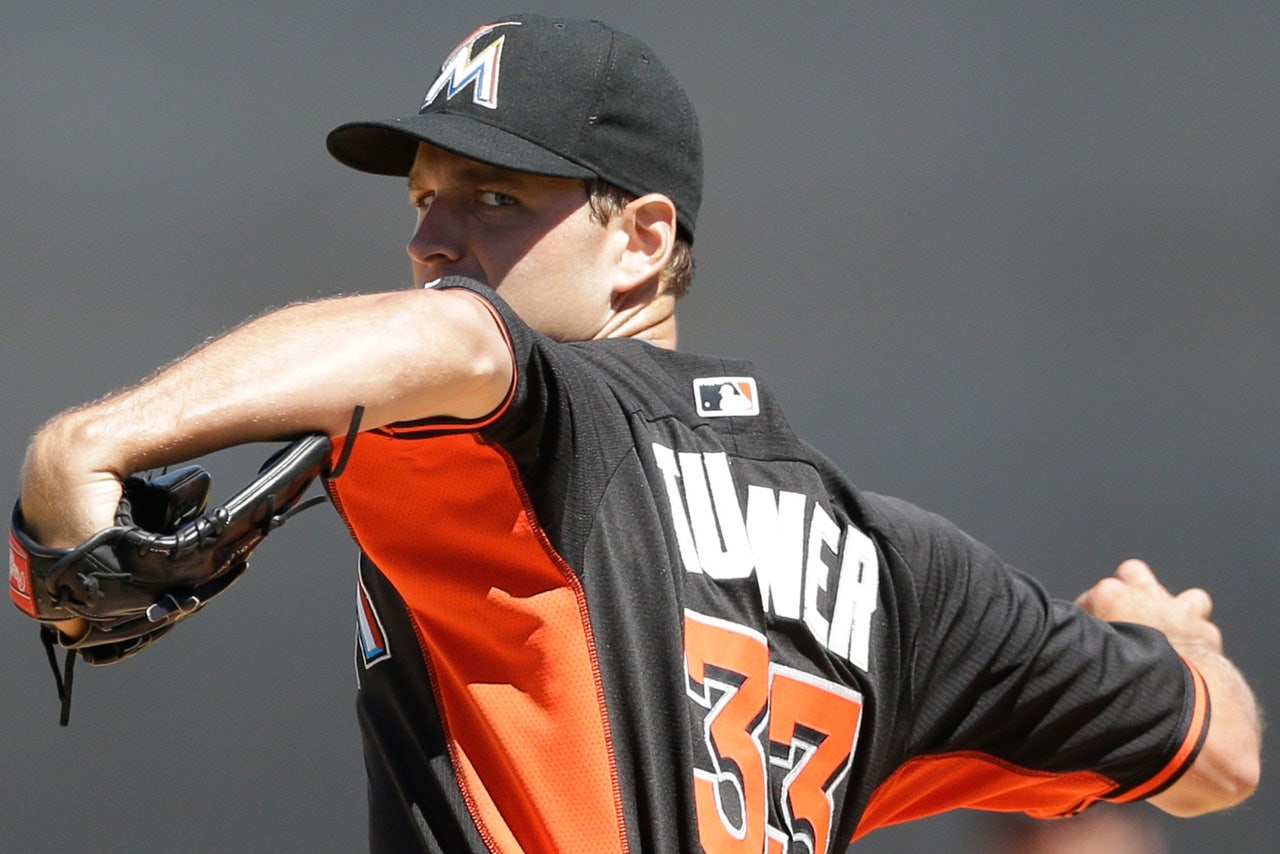 LAKELAND, Fla. (AP) -- Jacob Turner allowed one run in four innings to help his chances of earning a spot in the Miami starting rotation, and the Marlins beat the Detroit Tigers 4-2 on Thursday.
Turner, who came up through the Tigers organization and was traded to Miami in 2012 for Omar Infante and Anibal Sanchez, went 3-8 with a .374 ERA in 20 starts for the Marlins last season. He allowed four hits and walked one in his third and longest start of the spring.
"I had to battle more than I wanted to," Turner said. I got better as the game went on."
Jake Marisnick had two hits, including a double and two RBI for the Marlins.
Drew Smyly started for Detroit and struggled in 3 1-3 innings, allowing three runs while walking two. He allowed eight hits and his spring ERA climbed to 4.76.
"My cutter has kind of been MIA," said Smyly, who is entering the starting rotation after pitching in 63 games as a setup man for the Tigers last season. "I don't know where that went. I'll have to find that. That's the pitch I rely in most. On days when it's not there, it makes it a little more difficult. On days that it is there, it's my go-to. But that's just part of pitching."
Bryan Holaday had both RBIs for the Tigers.
FOR STARTERS
Marlins: Manager Mike Redmond said he was comfortable with Turner's outing. "I had to like what I saw," Redmond said. "He threw strikes."
Tigers: Manager Brad Ausmus said he wasn't too concerned with Smyly's struggles against the Marlins. "He wasn't as sharp as I would have liked but everybody has a start like this once in a while. He's right on course."
TRAINER'S ROOM
Marlins: Infielder Ed Lucas had a tight left hamstring and came out of the game in the fourth inning. He is day to day. Lucas batted .256 in 43 games for the Marlins last season and is fighting for a starting job at second or third base.
Tigers: Shortstop Jose Iglesias sat out another game with shin splints. Ausmus said there was no timetable on his return.
INSTANT REPLAY
Marlins: This was the first game in which the Marlins have had a chance to use the instant replay rule.
Redmond made a challenge in the ninth inning when Derek Dietrich was picked off first. "It was just a pickoff play and I wanted to go out and check. It seemed like a good time. I had a feeling he was out. It was just part of a process. I got the information faster than I anticipated from (video coaches) CMac (Cullen McRae) and Pat (Shine)."
Tigers: Ausmus also wanted to test the new replay rule. It was the second time the Tigers have been involved this spring but the first time for a home game. Tigers reliever Joe Nathan attempted to pick off Adeiny Hechavarria at first and the runner was called safe. Ausmus went to check and waited for a signal from his coaching staff but radio reception was down, so Ausmus was on his own. "We had three signals on replays," Ausmus said. "Safe, out, and maybe. After today, we have a fourth signal: We lost reception."
SLUGGING AWAY
The Tigers entered Thursday with three of the top five batting averages in the Grapefruit League including Miguel Cabrera (.455), Nick Castellanos (.400), and Don Kelly (.391). Castellanos led the league in RBIs and Austin Jackson was tied for third.
---