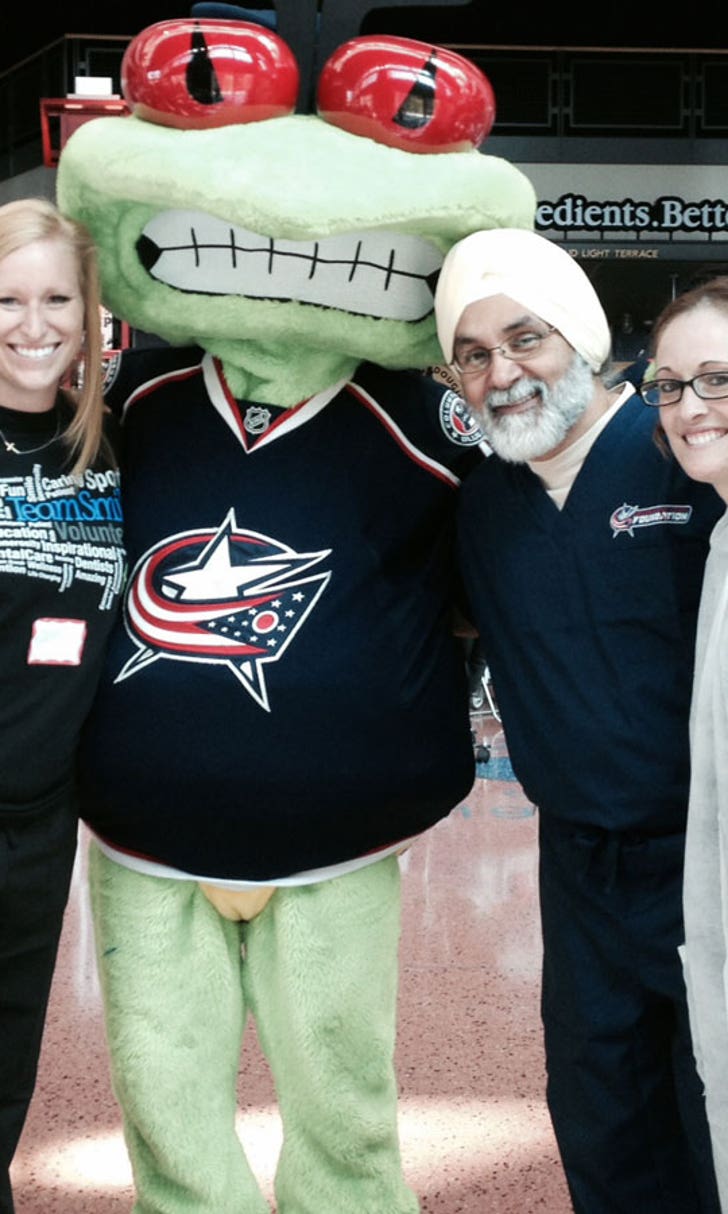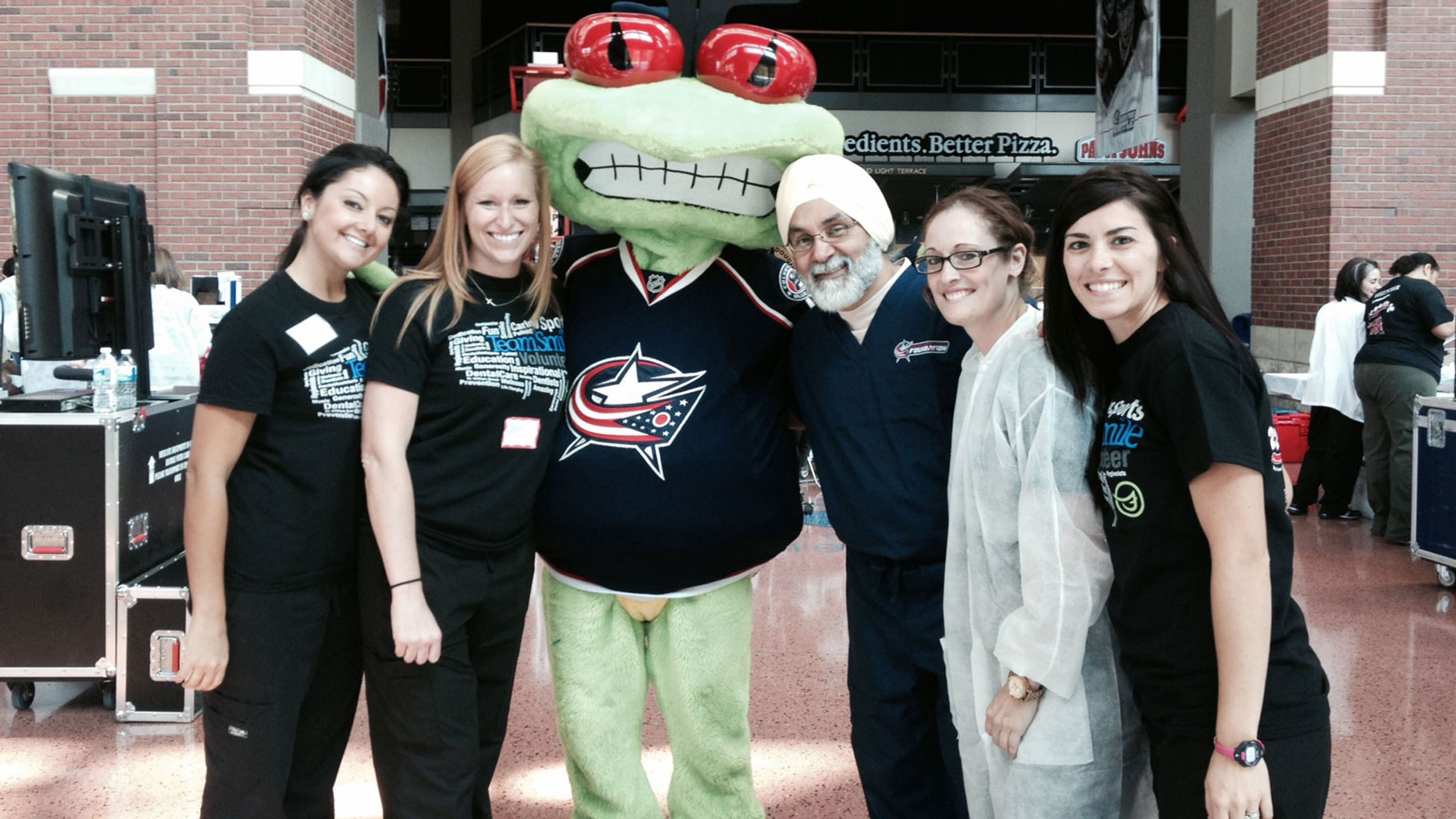 Jackets make arena place to save teeth, not get them knocked out
BY foxsports • August 12, 2014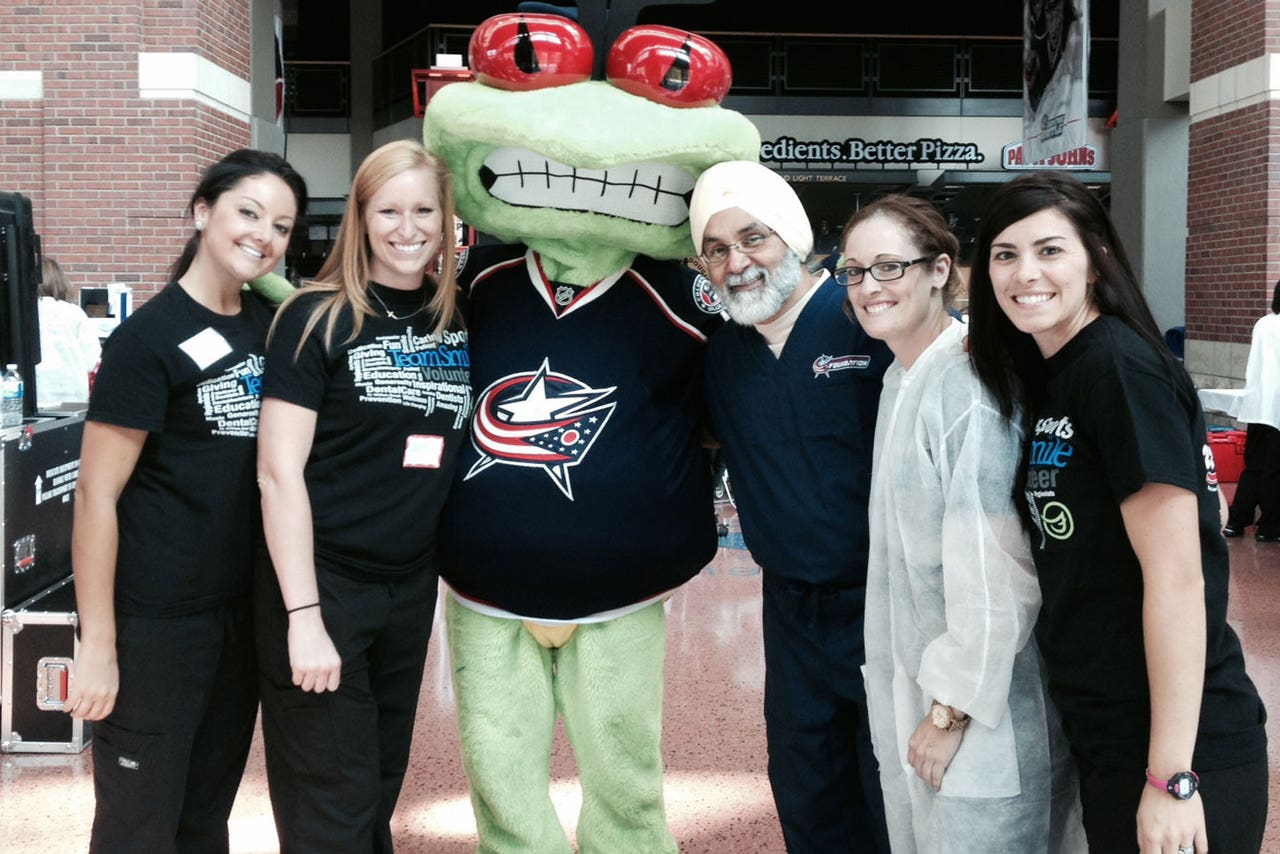 Nationwide Arena, the home of the Columbus Blue Jackets, is a place where hockey players have lost a few teeth over the years. But last Friday, the arena was focusing on teeth for a different reason as the Columbus Blue Jackets Foundation brought TeamSmile to town for the second year in a row.
TeamSmile, a non-profit organization based in Kansas City, Missouri, set up a complete dentist's office on the main concourse and provided complimentary dental care to approximately 250 children from Columbus Boys and Girls Clubs.
The goal of the program was to help children realize the importance of oral health and be comfortable receiving dental care.
"Kids don't remember what you buy them but they remember experiences," said TeamSmile Executive Director Kellie Reneau. "Most of the children who we serve have gone to the dentist and had a bad experience. We partner with local sports teams to turn what might have been a bad experience into a very positive one."
TeamSmile has been in operation for nine years. This year they will partner with 22 different sports organizations, including two NHL teams.
Blue Jackets Foundation Executive Director Jen Bowden said the TeamSmile mission is a perfect fit with the mission of the Jackets Foundation.
"Part of our focus is helping kids get healthy and stay active," Bowden said. "Programs like this are central to that and a great way to give back and engage a lot of people in the community in good work."
The Foundation partnered with Delta Dental who provided a grant to bring the program to Columbus based on initial interest from Dr. Brian Kvitko.
Kvitko heard about TeamSmile at a dental conference and worked with the Blue Jackets Foundation and Delta Dental to make it a reality in central Ohio.
"Bringing TeamSmile to Columbus was my 2012 New Year's resolution," Kvito said. "I went to the Blue Jackets because they were the team I knew as doing the most for the community."
Kvitko said TeamSmile was founded in part based on the experience of Deamonte Driver who died after an oral abscess went untreated and the infection spread to his brain.
Kvitko treated a Columbus child with a similar injury on Friday.
"I was triaging patients and a 14-year-old girl looked fine except for a few darkened teeth," Kvitko said. "We ran an x-ray and found an abscess much like Driver had. We were able to treat her fully today and she's healthy now."
While health was the focus, the Jackets Foundation helped make the day enjoyable. Children got to visit the arena, interact with Jackets' mascot Stinger, and enjoy music and entertainment. Participating dentists also wore Blue Jackets branded scrubs.
One volunteering dentist, Dan Goldberg, has been a Blue Jackets season ticket holder since the team's inception. As someone who enjoys giving his time to others, Goldberg was excited to be a part of what the Jackets organization is doing off the ice.
"The Blue Jackets are part of the community and they sponsor a lot of good things," Goldberg said. "This is just another good thing where they bring these kids in and help them out."
Overall, Friday was about associating dental care with something positive. The organizers considered it a success.
"I see kids coming around and they are smiling," Reneau said. "We had kids that at first didn't want to go and were scared to death and, afterwards, said it wasn't really that bad."
For more information on the programs funded by the Blue Jackets Foundation, visit bluejacketsfoundation.org.
---