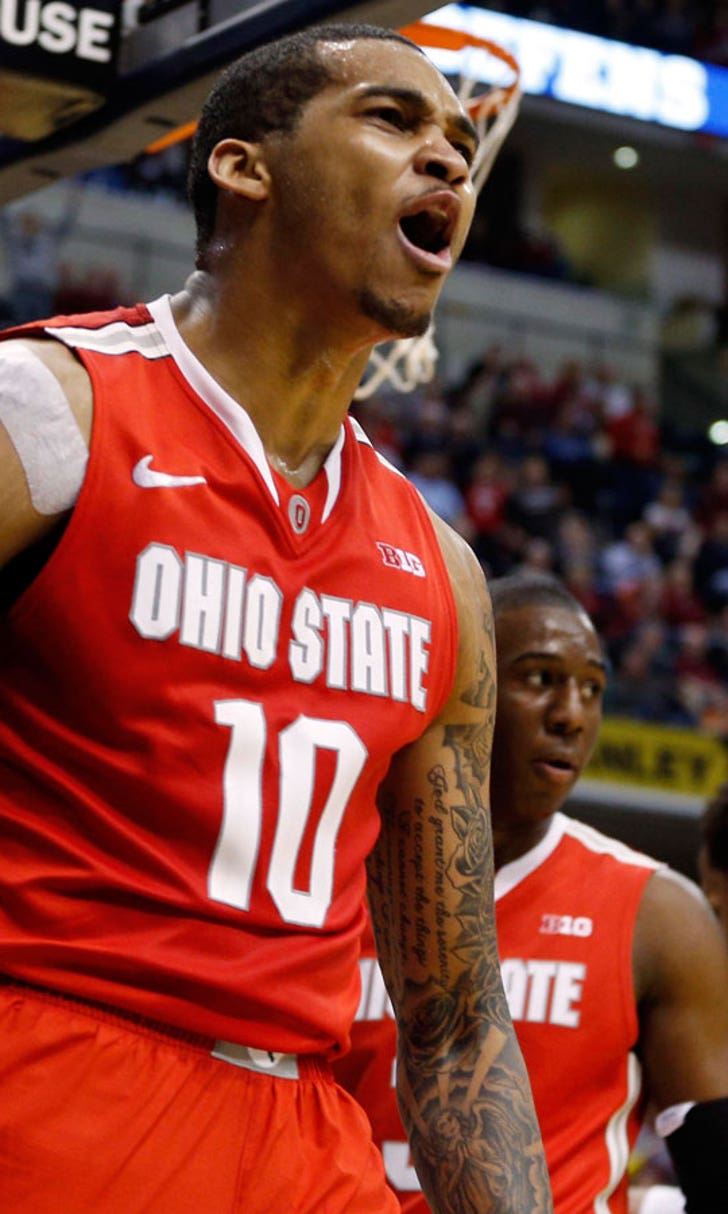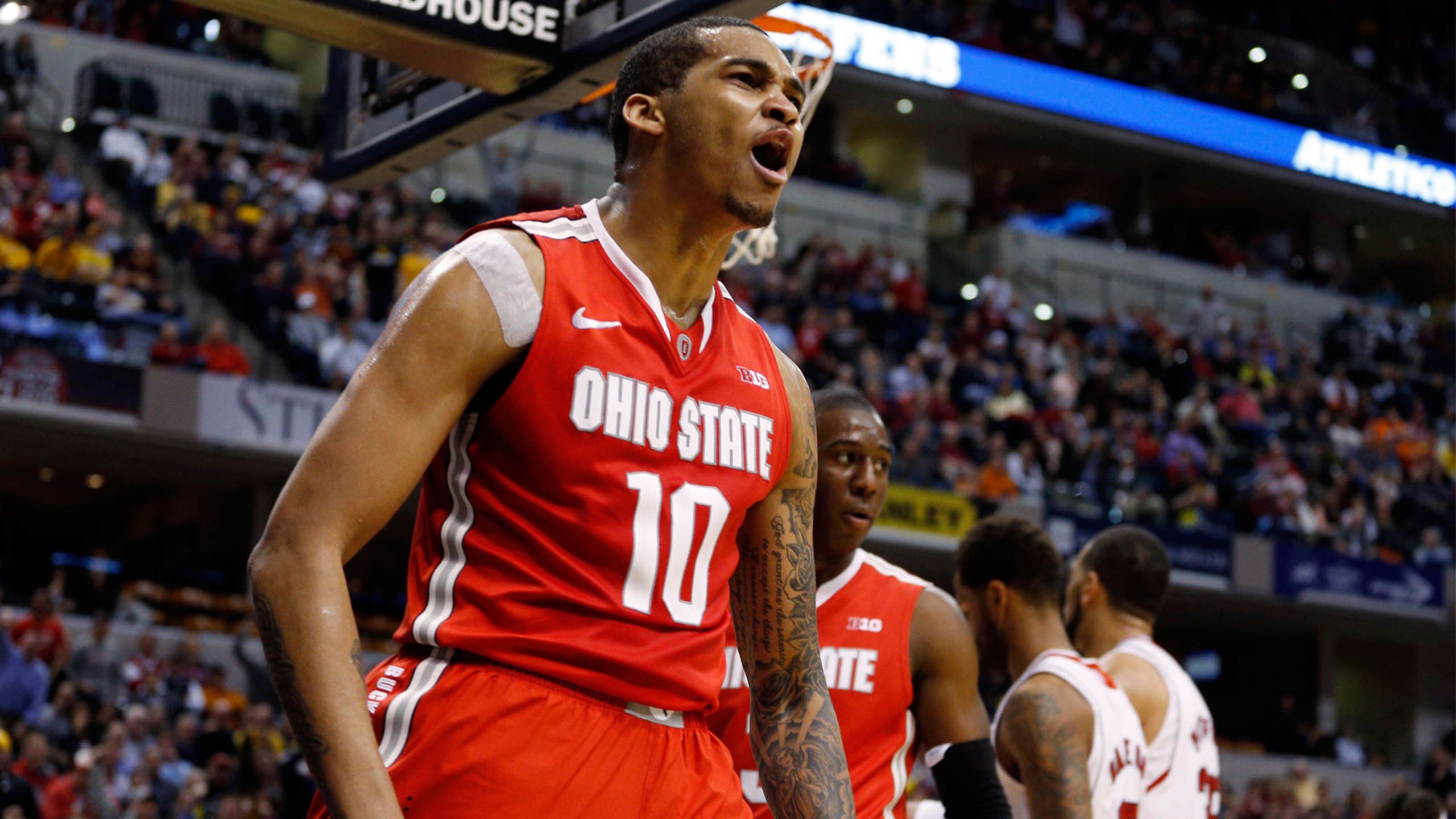 It's tournament time - which Buckeyes will show up?
BY foxsports • March 18, 2014
There are no more second chances, no time for reassessments or next week unless they come after wins.
The NCAA tournament is here, and it's still hard to figure out the Ohio State Buckeyes. Whether that's a good or bad thing really no longer matters.
Thursday afternoon, 12:15, Ohio State vs. Dayton. Tune in.
Ohio State (25-9) is used to playing and winning at this time of year. The Buckeyes are in the tournament for the sixth straight year and have been to at least the Sweet 16 in each of the last four years. This team's key players have big-stage experience, too, having played in the Final Four two seasons ago and the Elite Eight last year.
Is this team good enough to get back?
A No. 6 seed seems about right for a team that was 15-0 in non-conference play, though two weeks ago a No. 8 or 9 seed would have been reasonable, too. Sixteen days ago, the Buckeyes went 0-of-11 on 3-point shots in a loss at Indiana. The offense has been inconsistent -- to put it kindly -- and making jumpshots is not this team's strength.
But the Buckeyes have athletes and can defend just about anybody. They rallied to defeat Michigan State in their regular-season finale then won two games at the Big Ten tournament before losing to Michigan. Last Friday, Ohio State trailed Nebraska by 18 early in the second half -- then rallied to win. The next day the Buckeyes dug another huge hole vs. Michigan before rallying again, only to squander the lead late.
At least in stretches, the offense came alive.
"I'm just excited for this team and the opportunity to play again," Ohio State coach Thad Matta said. "As I told our guys, we're a better basketball team than when we left Columbus going to Indianapolis (for the Big Ten tournament). No matter who you're going to play in the NCAA Tournament, it's going to be a really good basketball team."
The Ohio State - Dayton winner will play the Syracuse - Western Michigan winner on Saturday. Like Ohio State, Dayton gets most of its scoring from its guards and wings and relies on defense to spark its offense. Only four of Dayton's last 13 opponents have cracked 70 points.
Ohio State has the nation's 12th best defense in terms of points allowed and 15th best in causing turnovers.
"We know wherever we were placed in the NCAA tournament, there's no such thing as an easy game, there's no such thing as an easy opponent," Ohio State's Sam Thompson said. "We know that we have to bring our best basketball for 40 minutes if we want to have success in the tournament, and whether we have a two next to our name or whether we have a six next to our name, that doesn't change."
Thompson has provided some offense of late, including big shots down the stretch in the Michigan State win and a 5-of-7 shooting performance against Michigan. Matta will take any complement to LaQuinton Ross -- who has six straight games with at least 19 points -- he can get.
With Ross rolling, the Buckeyes are dangerous. Whether or not they can make enough shots to beat Syracuse's trademark zone is moot if they can't make enough to beat Dayton on Thursday, and it shapes up as the kind of close, low-scoring affair Ohio State played through much of the Big Ten season.
A new season starts Thursday afternoon.
"The one thing that can carry over is the fact that we've been through battles," Aaron Craft said. "Obviously throughout the league, throughout this year, we've been through tough games and atmospheres like this. If things aren't really going our way, we have a good way of staying poised. That's one thing that I think can help us going forward because obviously things aren't always going to go our way. But continue to fight with one another, that's something that I think can carry over from the games from the past, especially the NCAA tournament."
---