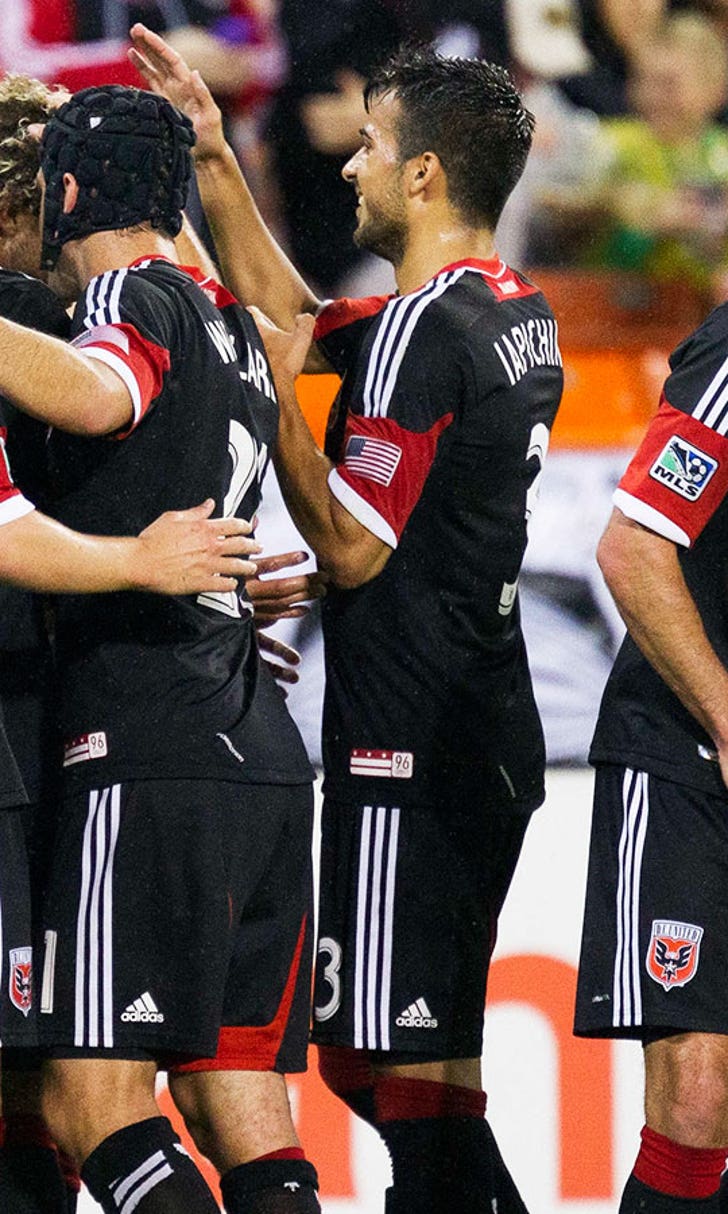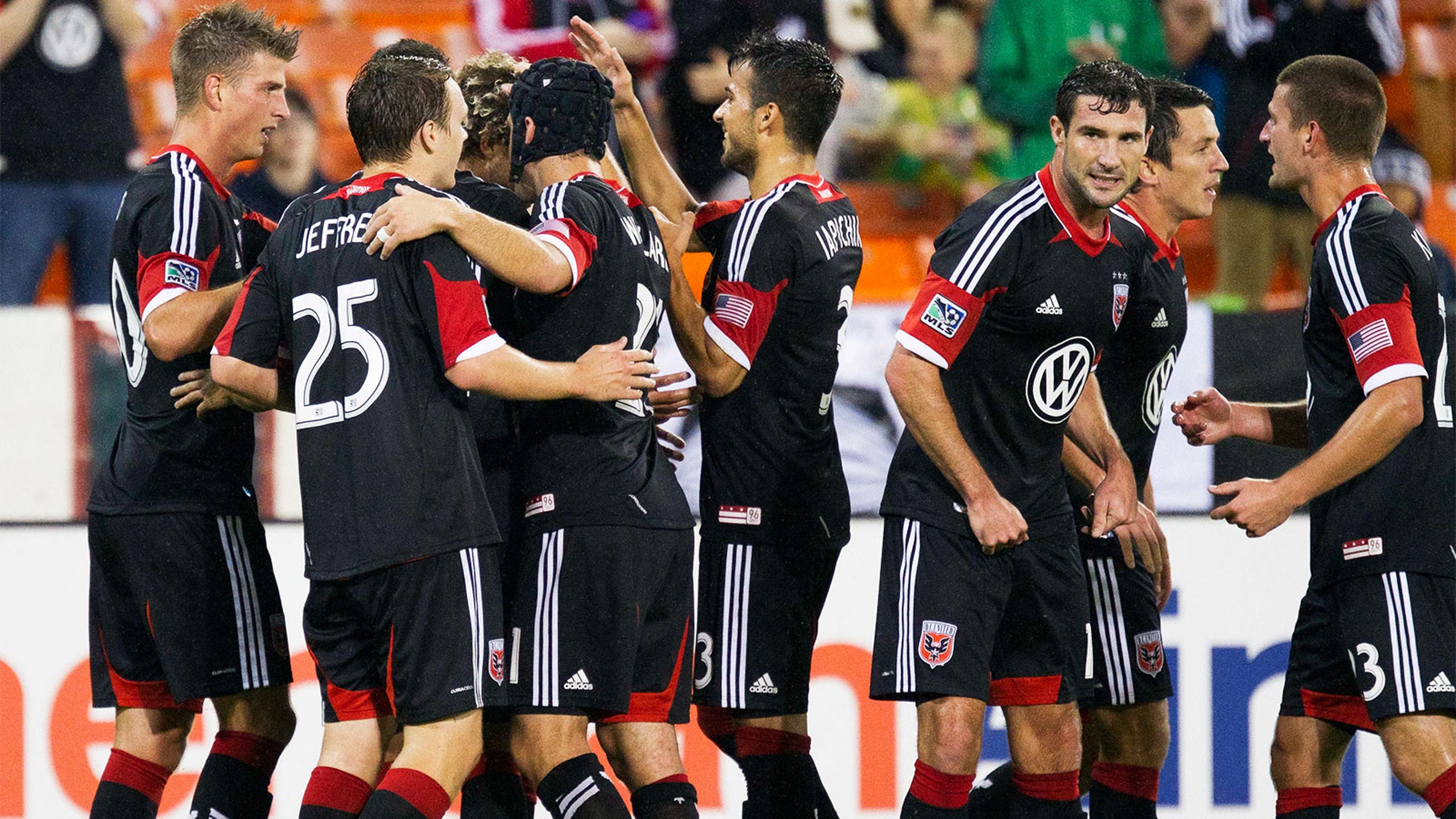 Inside MLS: Can D.C. United flip fortunes come 2014?
BY Kyle McCarthy • February 26, 2014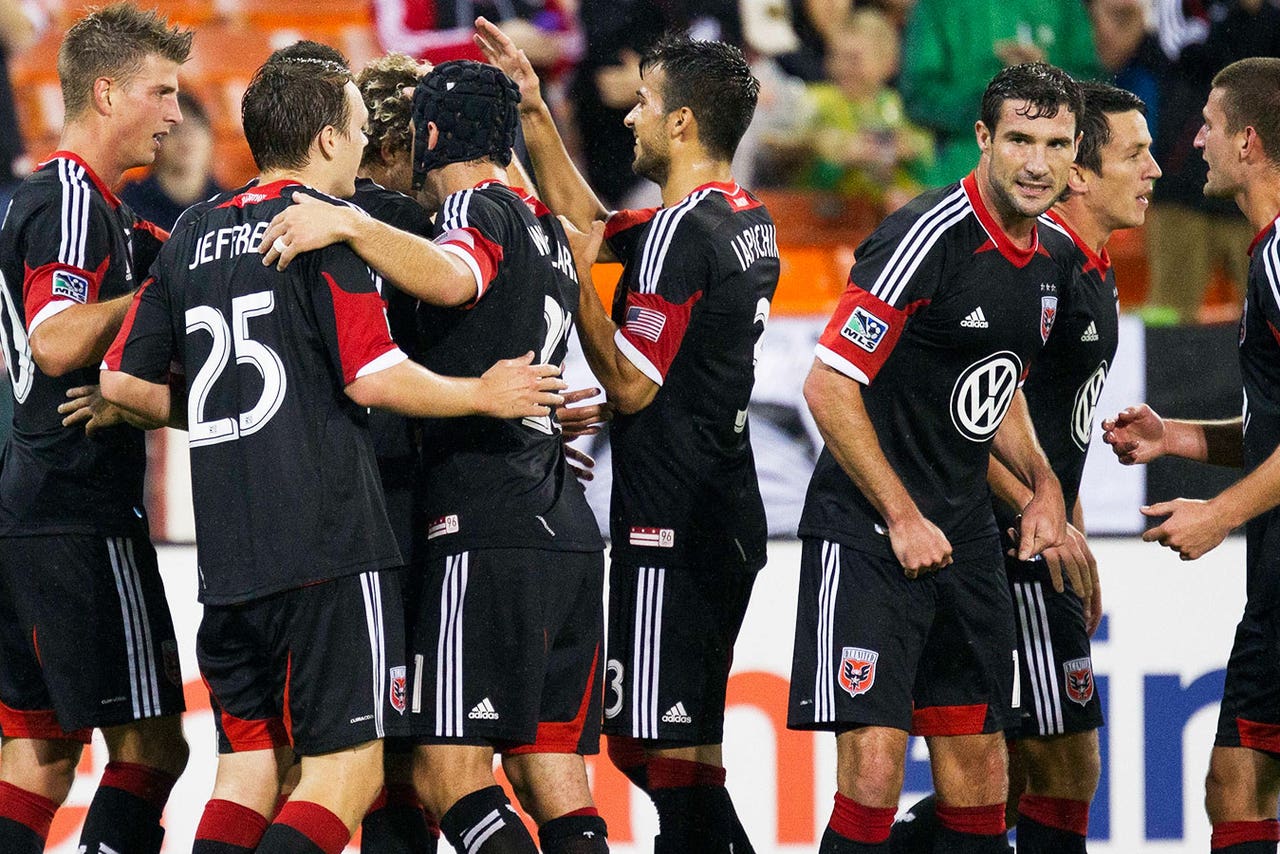 ESSENTIAL FACTS
Last year in a nutshell: United lifted the Lamar Hunt U.S. Open Cup title, but the triumph could not mask the ugliness of winning just three regular season matches.
(as of February 25)
Incoming: DF: Nana Attakora (San Jose), Steve Birnbaum (California), Bobby Boswell (Houston), Christian Fernández Salas (UD Almería), Sean Franklin (LA Galaxy), Jeff Parke (Philadelphia), Jalen Robinson (Wake Forest); MF: Davy Arnaud (Montréal); FW: Conor Doyle (Derby County/England), Fabián Espíndola (New York), Christiano Francois (Maryland), Eddie Johnson (Seattle)
Outgoing: DF: Dennis Iapichino (unattached), Dejan Jakovic (Shimizu S-Pulse/Japan), James Riley (LA Galaxy), Ethan White (Philadelphia), Daniel Woolard (unattached); MF: Dwayne De Rosario (Toronto FC), Marcelo Saragosa (unattached), John Thorrington (unattached); FW: Syamsir Alam (Sriwijaya F.C./Indonesia), Lionard Pajoy (La Equidad/Colombia), Carlos Ruiz (CSD Municipal/Guatemala), Casey Townsend (unattached)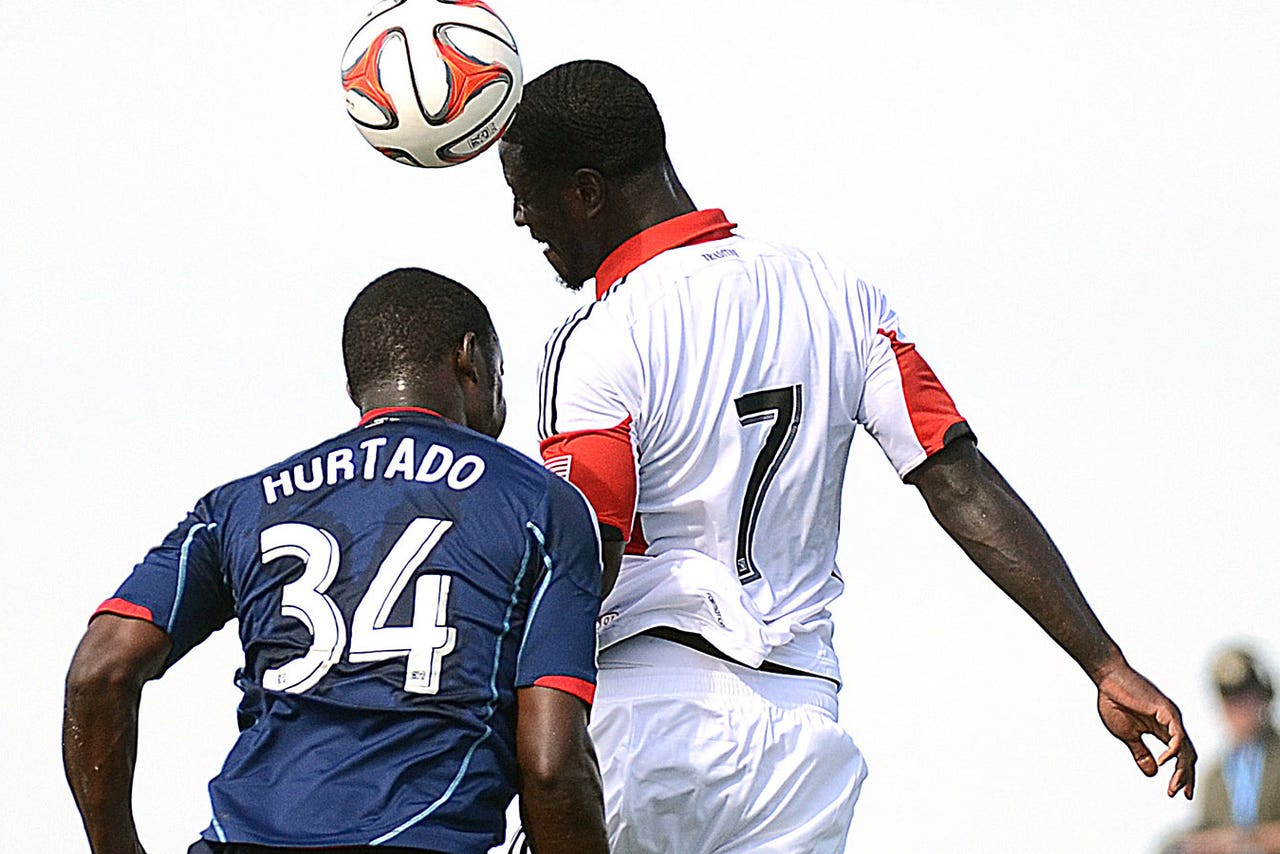 United acquired Eddie Johnson from Seattle to address its poor return in front of goal (22 goals in 34 games) last season.
FUNDAMENTALS
Key Player: United address its dearth of goalscoring options – a trio of players tied for the team lead with just three goals in league play last season – by acquiring Eddie Johnson from Seattle in December. Johnson needed a change of scenery to obtain a salary closer to market value. He could not have asked for a better scenario to help him get there: United boss Ben Olsen will play him through the middle and provide him with plenty of support from midfield. His partnership with the industrious Fabián Espíndola – one of the more selfless forward partners out there with his drifting runs out to the left and his relentless workrate – should end United's impotency in front of goal.
Strengths: Olsen and general manager Dave Kasper placed a premium on acquiring seasoned MLS campaigners during the winter. The influx of experience should settle down this youthful side and strengthen a previously rickety defense. The anticipated back four of Sean Franklin on the right, Bobby Boswell and Jeff Parke in the middle and Christian Fernández Salas on the left offers a solid foundation in front of Bill Hamid. Expect the midfield group to prove a touch more defiant than last year's group with Davy Arnaud and Perry Kitchen supplying the grit as Nick DeLeon and Chris Pontius hopefully buzz around them. Espíndola and Johnson comprise a formidable strike duo if they can muster the proper chemistry.
Weaknesses: All of those veterans raise questions about the dexterity and the mobility of the group as a whole, though there are enough pieces in place to address those concerns. The widespread alterations do leave United exposed to a period of transition, though. It will take some time for all of the players to find the proper footing and foster a common rhythm. DeLeon's second-season dip in form and Pontius' recurring fitness issues prompt some questions about the consistency in the wide areas and the creativity within the group as a whole. If either DeLeon and Pontius falls short of expectations, the drop off to potential replacements is fairly steep. Espíndola and Johnson must keep their temperament in check to ensure their continued availability. The absence of one or both strikers for any length of time could create a burden others simply aren't equipped to carry in their stead.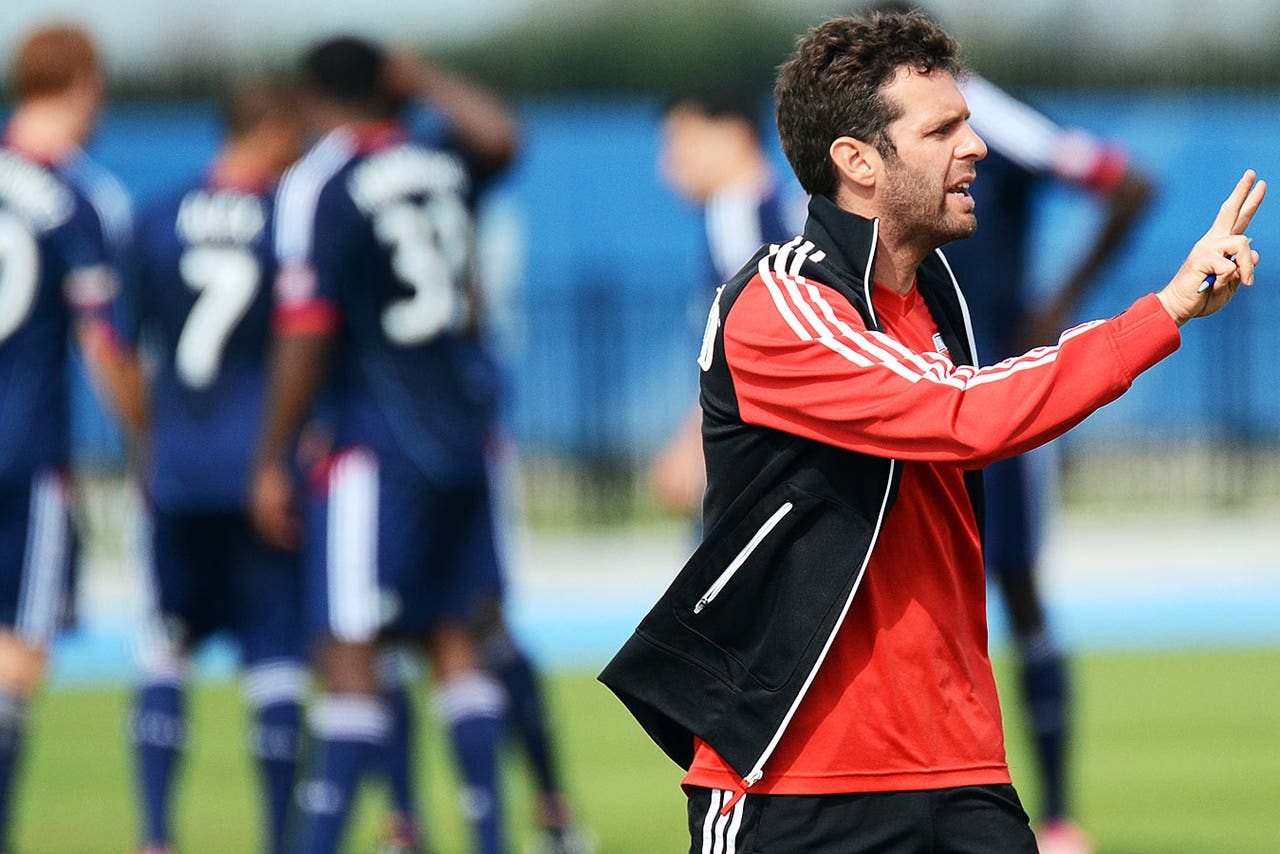 United coach Ben Olsen spent much of preseason trying to find the best way to arrange his side for the upcoming campaign.
PROSPECTS FOR 2014
Key questions:
● How will all of the pieces fit together?: Olsen spent much of preseason assessing his options in midfield and up front. The versatility of this group presents its own set of challenges. Picking the right shape matters here because it will take a bit of time for everyone to locate the same page. The silver lining: there's enough talent to make most of the choices work in the end.
● Are Espíndola and Johnson on the same page?: Espíndola partnered with Álvaro Saborío to devastating effect for Real Salt Lake. His short run with Thierry Henry in New York failed to hit those same heights. This linkup with Johnson fits more into the first category than the second with Johnson operating as the central, if not quite as fixed, figure in the attack. Johnson's work in the buildup will prove crucial to allow Espíndola to drift into wider areas and place the defense under pressure. His service from the left could create ample opportunities for Johnson – a player capable of holding the play up and then slipping behind the line – to finish inside the penalty area.
● Can Chris Pontius stay healthy?: His talent isn't in question. He just needs to ward off those pervasive injury concerns (25 or fewer games played in three of his five MLS seasons) long enough to hit top form. His stop-start preseason – including plenty of time off to the side to recover from left hamstring surgery during the offseason – leaves him with plenty to prove. If United receives the Best XI version of Pontius at some point this season, then the team will challenge the opposition from a variety of angles with Espíndola and Johnson in tow.
Best case scenario: United reaps the benefits from its reliance on familiar faces. All of the defensive problems dissipate. The midfield combines guile in the wide areas and industry in the middle to present a host of problems for the opposition. Espíndola and Johnson contribute 20 or more goals between them. The revival act brings playoff soccer back to the District and perhaps even pushes this side near the top of the Eastern Conference. Olsen and Kasper sign contract extensions as a reward for their good work.
Worst case scenario: The adjustment process takes far longer than anticipated. A string of poor results to start the season inspires doubt within the ranks after that 24-loss disaster of a season last year. The cracks start to show in midfield with DeLeon flitting in and out of the picture and Pontius struggling to stay on the field. Espíndola and Johnson fail to develop the expected chemistry to present Olsen with a potentially damaging headache in the changing room. The record improves from last year, but the end result – another season out of the playoffs – creates more doubts about the direction of the club.
2014 INSIDE MLS SEASON PREVIEWS
FEB. 24: Chicago Fire – Mike Magee's encore – Chivas USA
FEB. 25: Colorado Rapids – Exploring the new vision in Columbus – Columbus Crew
FEB. 26: D.C. United – Eddie Johnson in the spotlight again – FC Dallas
FEB. 27: Houston Dynamo – LA Galaxy
FEB. 28: Montréal Impact – New England Revolution
==
MARCH 3: New York Red Bulls – Philadelphia Union
MARCH 4: Portland Timbers – Real Salt Lake
MARCH 5: San Jose Earthquakes – Seattle Sounders – Sporting Kansas City
MARCH 6: Toronto FC – Vancouver Whitecaps
---