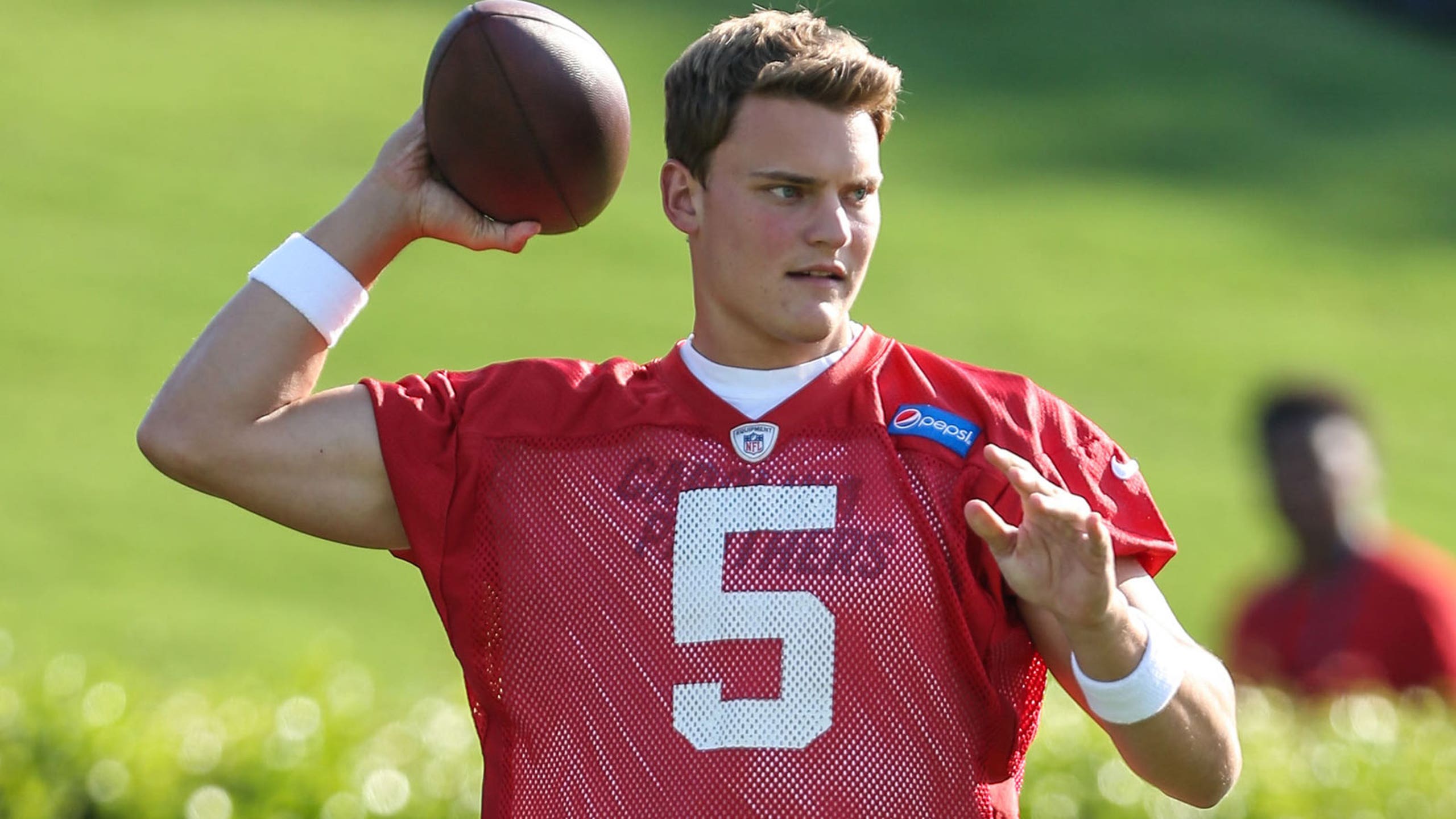 Injuries behind him, ex-Whitewater QB Blanchard hopes to earn job with Packers
BY foxsports • June 18, 2015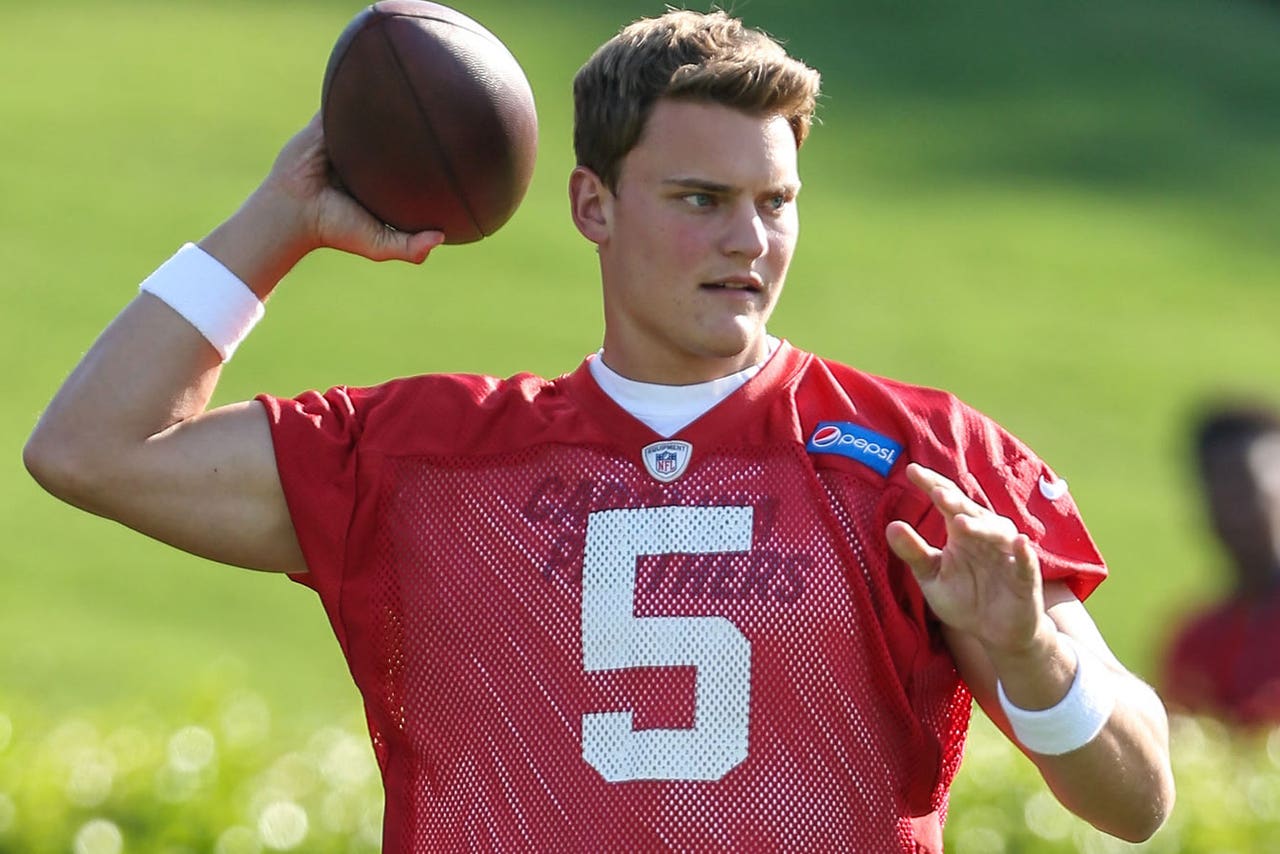 GREEN BAY, Wis. -- The very first conversation between Mike McCarthy and Matt Blanchard is one the 26-year-old quarterback will always remember.
Blanchard was brought in for a workout by the Packers in April, four months after he was released by the Carolina Panthers. As McCarthy watched Blanchard throw, something didn't add up.
"'Why the hell don't you have a job?'" McCarthy said of his initial comment to Blanchard.
That's as positive of a reaction as any free agent could ever hope to hear from an NFL head coach. It was especially meaningful for Blanchard that it came from a coach who's known for his work with quarterbacks.
"I'll never forget that," Blanchard said. "Just because it was a good workout and a high compliment to hear from him."
Thought it may have sounded like a rhetorical question, Blanchard had an answer ready for McCarthy. The former University of Wisconsin-Whitewater star believes he was unsigned due to recent injuries.
First, it was a broken left hand in 2013 while with the Chicago Bears. Then, a concussion with lingering visual issues put an end to his opportunity in Carolina last year.
"I think that puts you behind the eight-ball a little bit," Blanchard said. "Maybe teams don't want to take a shot on guys that have had two injuries. I believed that I would have another opportunity, and thankfully the Packers called, I had a good workout and it all worked out."
Without the injury in Chicago, Blanchard could still be part of the Bears' depth chart. At the time, the only quarterbacks on the roster were Jay Cutler, Josh McCown and Blanchard.
"Things were looking good for me there," Blanchard said. "Unfortunately, you get injured and they have to do something else to bring someone else in and you know how it goes from there."
Blanchard's recovery from the broken hand took six weeks. As soon as it was fully healed, he joined the Panthers' practice squad.
A full offseason in the Carolina system had Blanchard feeling like he could have found a long-term home in the NFL. In the third exhibition game, though, Blanchard suffered a concussion, which landed him on injured reserve.
"As I was coming back, symptoms visually just didn't subside for a long time," Blanchard said. "Symptoms are all gone and cleared (now)."
Considering those instances of bad fortune, Blanchard's skill level truly might have had very little to do with him not having a backup job somewhere in the league.
Of course, Blanchard's spot as Green Bay's presumed No. 3 quarterback didn't last long. Three weeks after his signing, the Packers traded up in the draft to stop the freefall of UCLA quarterback Brett Hundley in the fifth round.
That put practice snaps at even more of a premium for Blanchard.
During the first day of minicamp, Blanchard shined. His accuracy on deep passes really stood out.
"That was probably his best showing as far as touchdown throws, but he's been progressing daily," position coach Alex Van Pelt said. "I've been very happy with his progress."
McCarthy also described it as Blanchard's "best practice."
Van Pelt noted Blanchard's quality work in the classroom, particularly with his attention to detail. It's why Van Pelt wasn't surprised to see it translate to the practice field.
Still, there's a big difference between coaches giving a positive review and actually making sure the player is part of the regular-season roster -- even if it's just on the practice squad.
"At the end of training camp, we just have to make sure that reps were equal so you can have a good, fair evaluation and go from there," Van Pelt said. "This team is not picked yet. There's no real depth chart yet. We'll let that play out."
In a way, it works against Blanchard that Van Pelt thinks "this is the deepest, most talented group" of quarterbacks he's ever been around. Yes, it's a group Blanchard is a part of, but it's not necessarily a great situation as the fourth quarterback out of four.
Van Pelt added that all he knows right now is Aaron Rodgers is the starter and Scott Tolzien is the top backup. It's highly unlikely Green Bay would be able to get Hundley onto the practice squad.
That could ultimately leave it up to McCarthy whether he wants to carry four quarterbacks (three on the active roster, one on the practice squad) all season.
"I told my wife and I told my family this -- going into this year, even before the Packers drafted a guy or brought anybody else in -- I was like, 'My goal this year is just to play really good football,'" Blanchard said. "It sounds like a simple thing, but you can get caught up in the politics, or you can get caught up in things going on.
"And really at the end of the day, if you play good football and you do your job, things are going to work out one way or the other. That's all I can do. That's all I'm hoping for."
Blanchard went undefeated as a college quarterback at Whitewater with a 45-0 record. However, none of those games were more important for Blanchard than the four upcoming Packers exhibition games.
"He's got to show up in the games," Van Pelt said. "Continue to practice well, and then preseason games will be big."
While the games from Aug. 13 through Sept. 3 won't mean much for Rodgers, that three-week span could determine Blanchard's future.
"I love it here; the coaching staff, the organization, the way they work, it's remarkable," Blanchard said. "The NFL is not the same everywhere. Here, it's really special."
Follow Paul Imig on Twitter
---