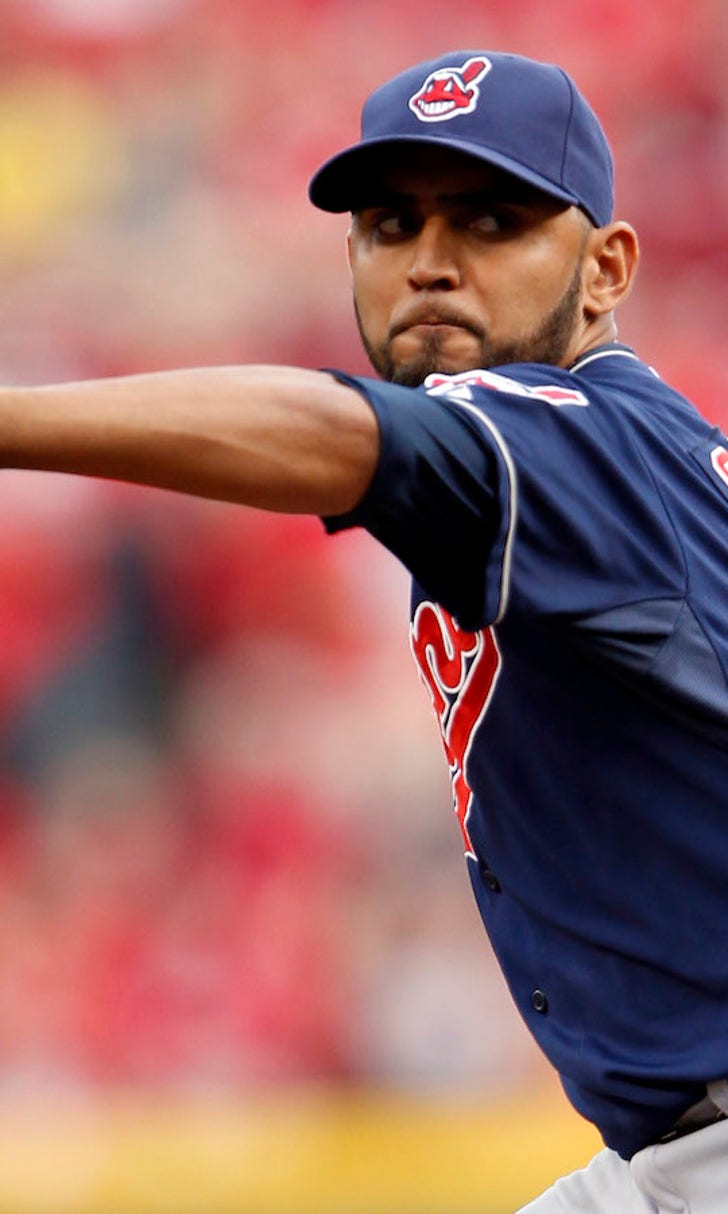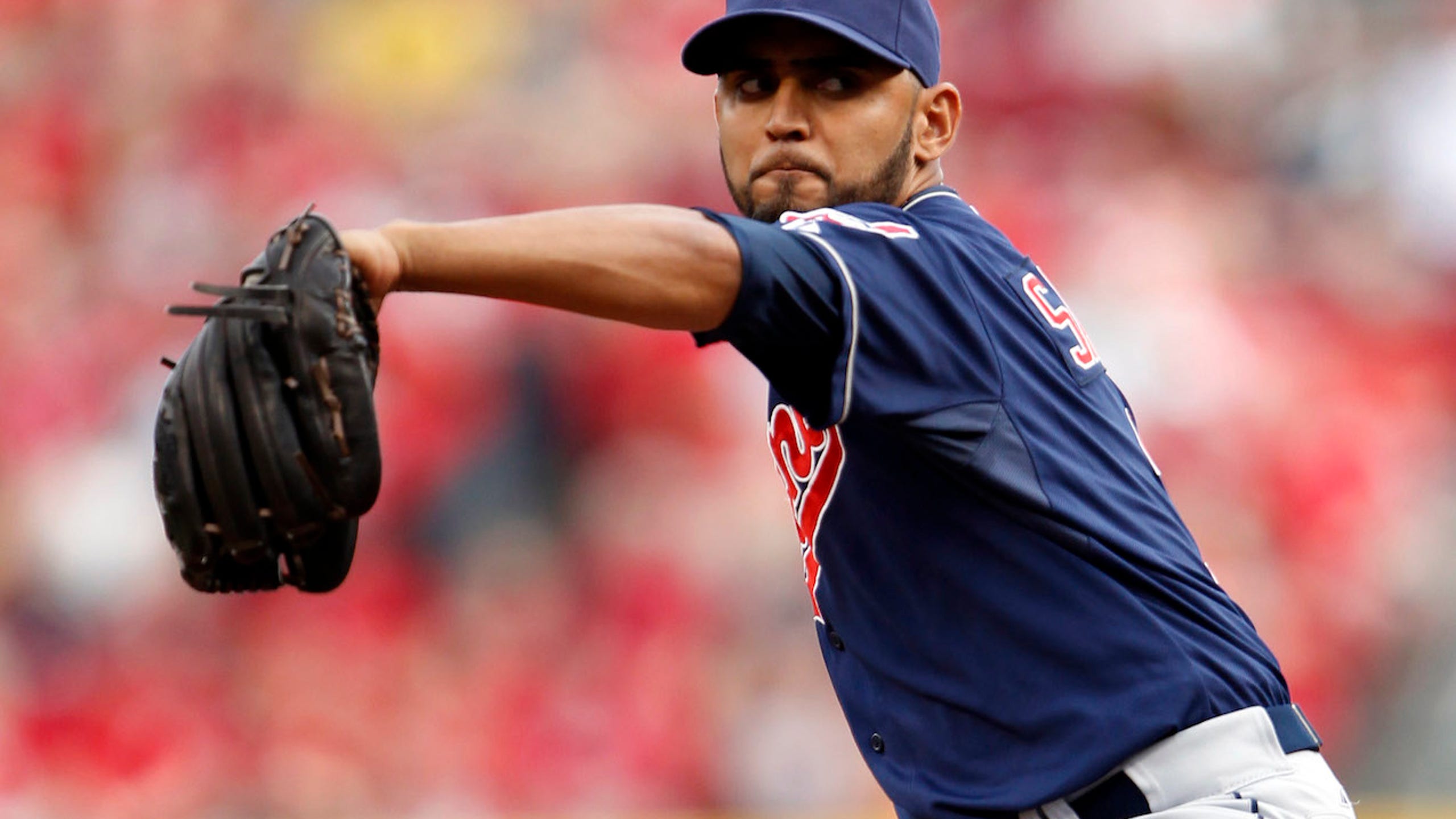 Indians' Salazar struggles in loss to Reds and then optioned to Columbus
BY foxsports • August 7, 2014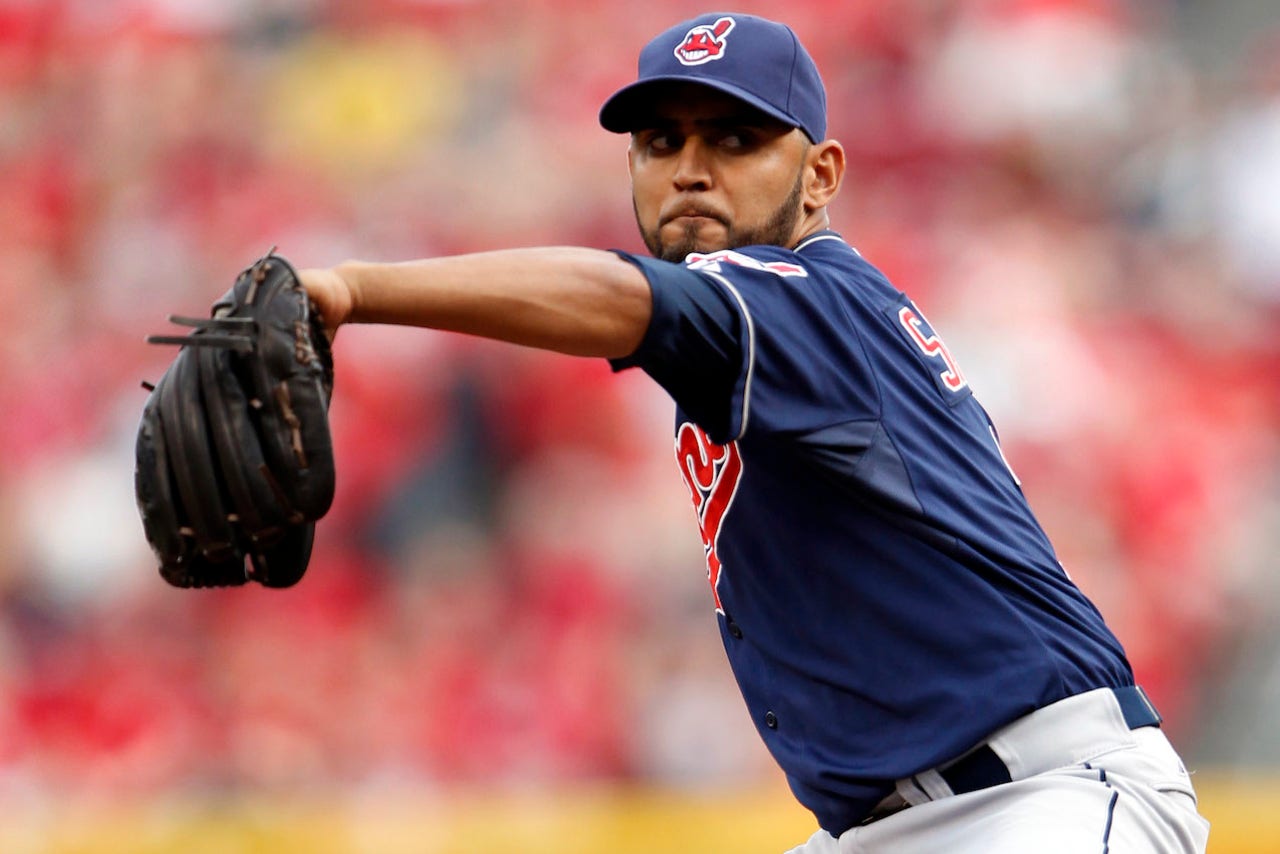 CINCINNATI -- To say the Indians rotation is a jigsaw puzzle would be an understatement. With what has happened the past two games and with four off days the next two weeks, Terry Francona is trying to come up a combination that will keep his team in contention.
Before Wednesday's game against the Reds, Francona said that Josh Tomlin was being moved to the bullpen. After a 8-3 loss at Great American Ball Park, he announced that Danny Salazar was being optioned to Columbus.
Salazar's bid for a fourth straight win fell short as he allowed five runs on five hits, including two home runs, in four innings.
"We're trying to mix and cover a lot of things. We knew when we got to this point all things being equal we wanted to give him a blow," Francona said. "This is the best time to do it. We're trying to cover health, production in the bullpen and winning."
After not giving up any home runs in his previous three starts, Salazar allowed two on Wednesday. With two outs in the second inning and two on, a two-strike slider to Zach Cozart was a touch high as he hit it down the left-field line, hitting the foul pole. In the fourth, it was a two-run shot to Kristopher Negron to left-center.
Even if Salazar had a quality outing, indications were that the right-hander was going to be optioned anyway. Salazar has been more effective with his pitches, but there are still concerns about his workload.
Salazar will have on short start in Columbus and then will be called up either for the finale of the Baltimore series on Aug. 17 or when the Indians open a three-game series in Minnesota on Aug. 19. C.C. Lee has been called up to take Salazar's roster spot and provides another bullpen arm.
"If they want me to rest a little bit, I'm going to take it. There's nothing I can do," Salazar said. "I feel fine, I'm good. Right now we used the bullpen a lot and opened a spot to bring someone up."
For the second straight game, the Indians were stymied by a Reds' starting pitcher. Mat Latos held the Tribe in check for seven innings until scoring three in the eighth. Yan Gomes had a solo home run and Ryan Raburn drove in two runs with a double. Jason Kipnis also had three hits.
Tomlin, who was scheduled to start on Sunday in New York, has been moved to the bullpen after giving up six runs in 4 1/3 innings of Tuesday's 9-2 loss.
Since his one-hitter against Seattle on June 28, Tomlin has gone 0-3 in his past five starts with a 7.09 ERA and has also allowed seven home runs in 26 2/3 innings.
"After taking to him it got to the point where he can throw his offspeed pitches well but has a tough time getting his fastball pitches where he wants them to," Francona said.
Francona said there were still a couple of things to work through before naming Tomlin's replacement. One option for a spot start is Carlos Carrasco, who went four innings in relief after Tomlin was taken out.
Carrasco was 0-3 with a 6.95 ERA in his four April starts. Since being moved to the bullpen, he has made 26 appearances and is 3-1 with a save and 2.30 ERA.
"If they need one I'm going to do my job," said Carrasco when asked if he wanted to return to the rotation.
---