Indians push next Carrasco start to Tuesday
April 19, 2015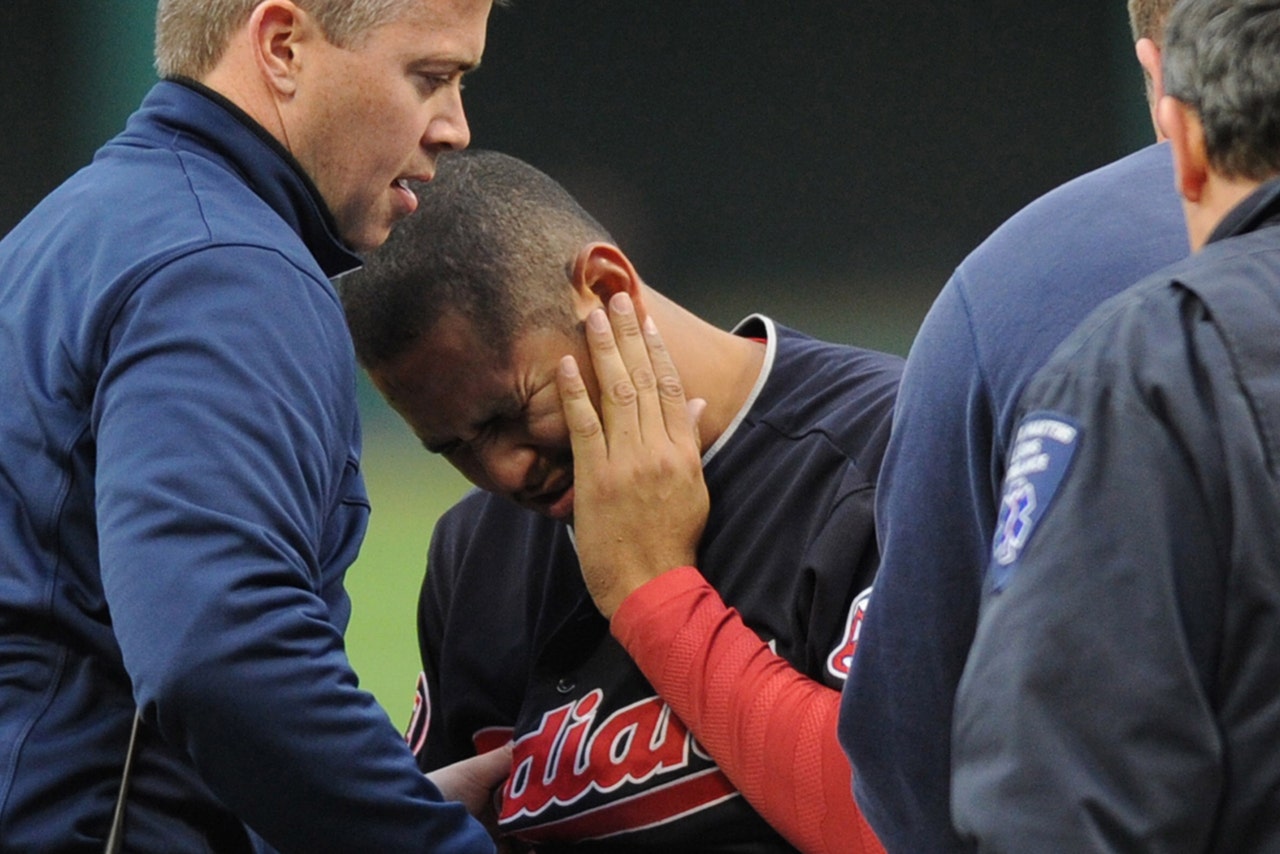 MINNEAPOLIS (AP) -- Cleveland right-handed pitcher Carlos Carrasco is having his next start pushed back to Tuesday.
Carrasco left his previous start April 14 after being hit in the jaw by a line drive off the bat of Melky Cabrera. He was set to rejoin the rotation Monday in Chicago.
"It doesn't really do anything other than give him another day," manager Terry Francona said before Sunday's game in Minnesota.
Francona said that Carrasco has looked good throwing on the side, and the manager isn't concerned about Carrasco being worried about getting hit again when he returns to the mound.
"Everybody is different mentally about everything," Francona said. "I do know the best thing to do is get back out there and just play the game."
Trevor Bauer is scheduled to start Monday's game in Chicago on his normal rest.
---