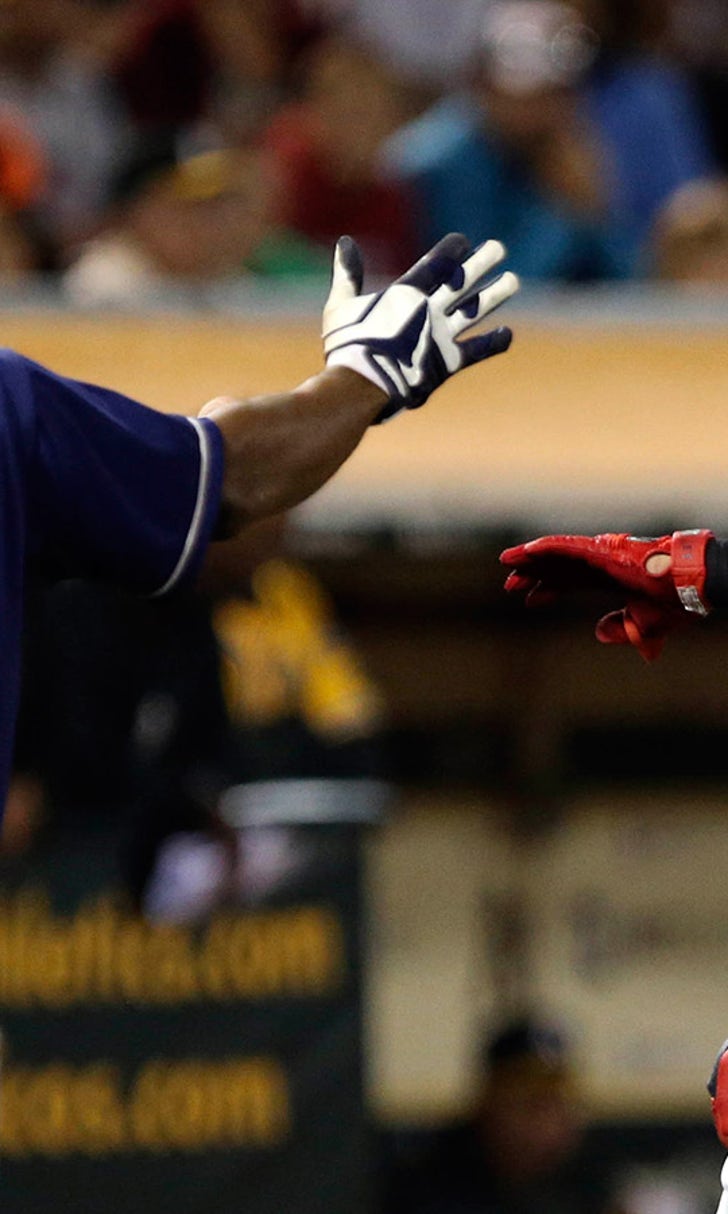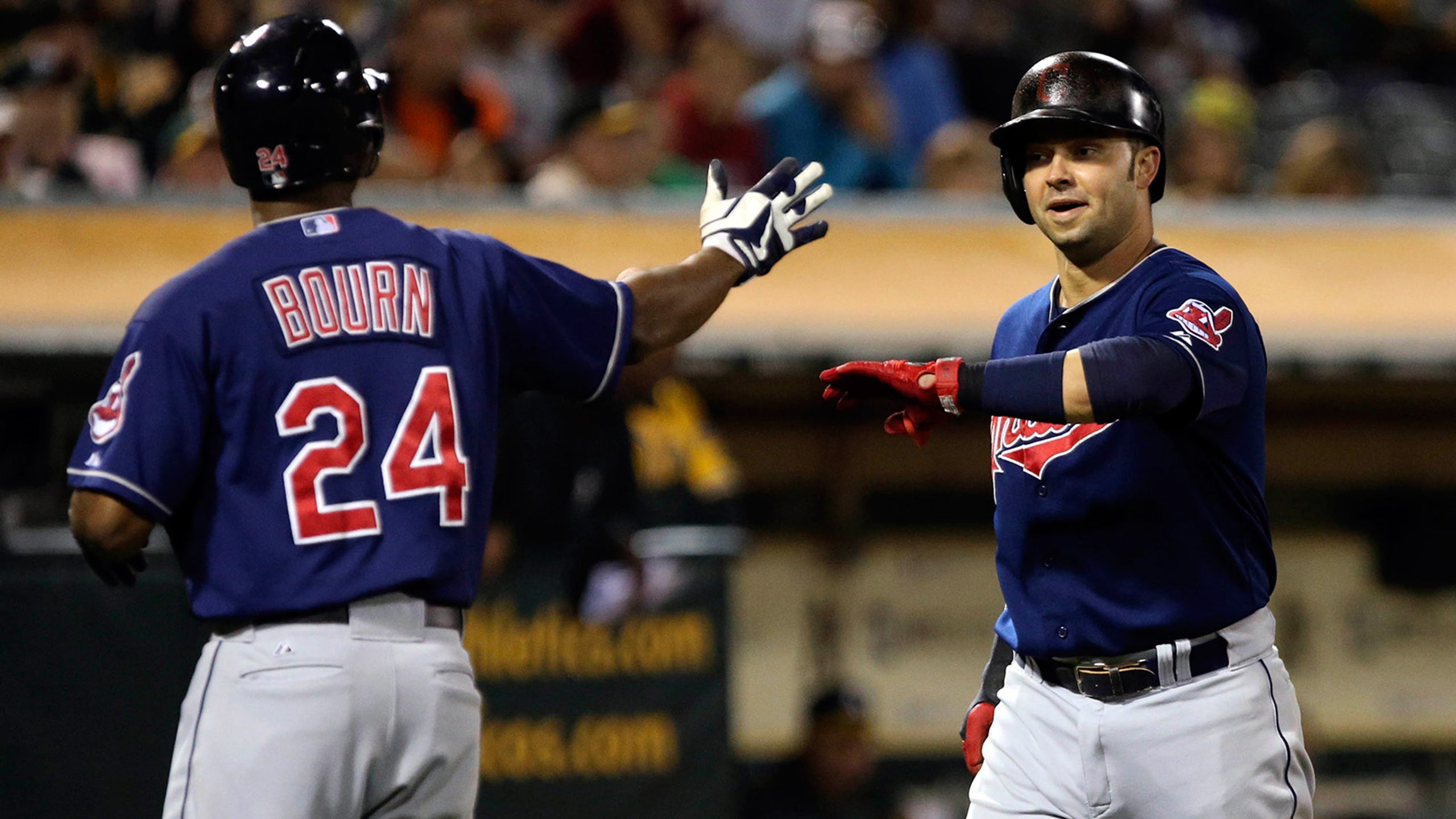 Indians announce Nick Swisher and Michael Bourn added to Tribe Fest lineup
BY foxsports • December 17, 2013
Cleveland Indians press release:

Cleveland, OH -- The Cleveland Indians announced on Tuesday that Nick Swisher and Michael Bourn have been added to the player lineup for this year's Tribe Fest, presented by KeyBank, set for Progressive Field on January 25 and 26.



Swisher and Bourn join manager Terry Francona, Michael Brantley, Mike Aviles, Carlos Santana, Danny Salazar, Ryan Raburn, Yan Gomes, Corey Kluber, Zach McAllister, David Murphy, Trevor Bauer and other current roster players scheduled to appear at the event.


The lineup also will include Indians prospects Tyler Naquin and 2013 top pick Clint Frazier, and several prominent Tribe alumni including Kenny Lofton. Players, prospects and alumni will sign autographs, take part in interviews on the KeyBank main stage and more.

In addition, more of Progressive Field will be open this year, including the 1994 Party Suite for autographs, Club Lounge, Kids Clubhouse and more. The Indians also plan to announce their 2014 promotions schedule and 2014 Hall of Fame Induction details on the KeyBank main stage during Saturday morning's session.

DATES

Due to large crowds at last year's first Tribe Fest, in addition to anticipated high demand this year after the Indians Postseason berth in October, the 2014 event will feature three sessions:

· Saturday, January 25: 10AM-2PM

· Saturday, January 25: 4PM-8PM

· Sunday, January 26: Noon-6PM



TICKETS

Admission for adults is $10 in advance and tickets are available NOW at Indians.com/TribeFest. Kids ages 12 and under again this year can attend the event for FREE when reserved with the purchase of an adult ticket. There is a limit of two free children's admissions per paying adult. Tickets for kids age 12 and under are $5 at the gate day of event.


AUTOGRAPHS

This year, autographs can be guaranteed by purchasing an autograph ticket bundled at the same time with the general admission ticket online at Indians.com/TribeFest. Fans are limited to one guaranteed autograph ticket per person to allow for as many fans to get access to the players. Prices in addition to the $10 ADULT general admission ticket – kids tickets are free when reserved in advance -- as follows:

· $10/ticket for Indians Minor League Prospect sessions

· $15/ticket for Indians Major League roster player sessions

· $20/ticket for Indians Alumni player sessions


Each Tribe Fest event features multiple autograph sessions, for which 250 tickets will be sold. Autographs for specific players are not guaranteed, just a space in line. If autograph sessions are not sold out, fans will be allowed to wait in line at their own risk for autographs, time permitting and on a first-come, first-serve basis.


ACTIVITIES

In addition to interacting with players, young fans can hit in the Progressive Field batting cages (waivers will be required), take tours of the home clubhouse, listen to Q&As with Tribe broadcasters and players, and more. Concessions will be available in the Club Lounge, while KeyBank customers will have access through pre-event registration to an exclusive area in the Collection Auto Club at Progressive Field.

**All player appearances are subject to change. For complete event details, visit Indians.com/TribeFest.

---