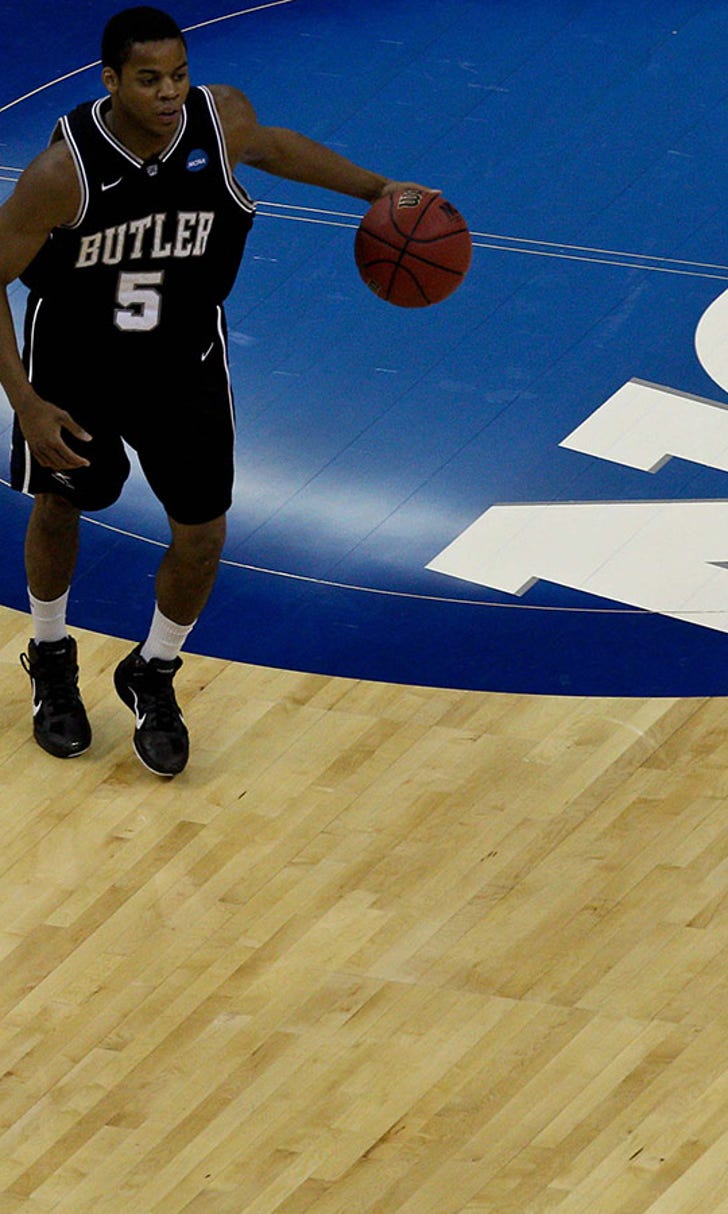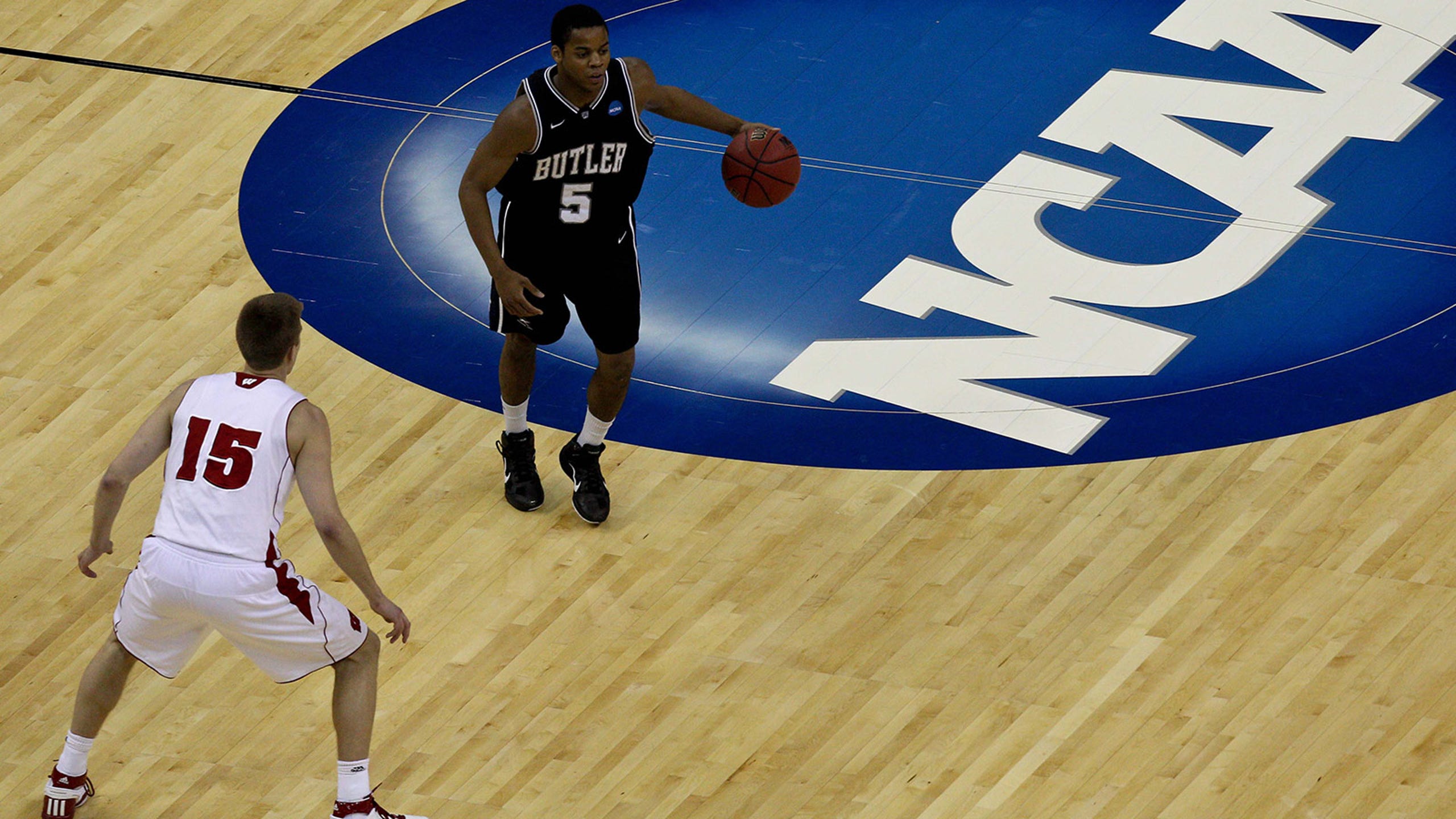 Imported Bru: The life of a walk-on
BY foxsports • February 18, 2014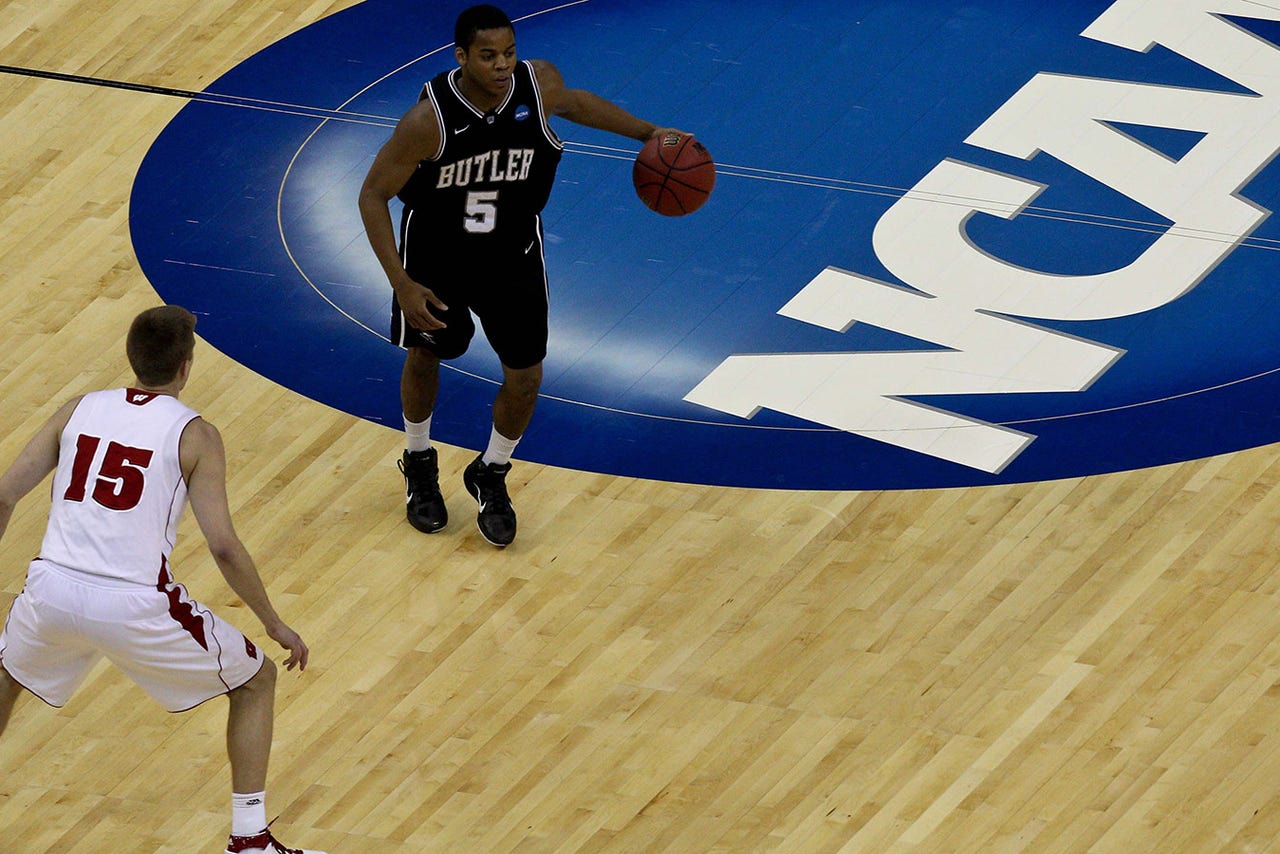 Mike asked me to write about my experience as a Badgers basketball player, and what I've been up to since my Badgers days. Walk-ons are normally focused on sacrificing for the team. But whenever we can step out of anonymity and talk about ourselves, we welcome that chance.
Growing up in Verona, I was a huge Badger fan. I attended games in the Field House and often waited for autographs after the game. I idolized guys like Mike Finley, Tracy Webster, Rashard Griffith, and in later years Mike Kelley, Andy Kowske and Jon Bryant.
When I was looking at colleges, I only applied to UW-Madison in case I changed my mind about wanting to play college basketball. I was recruited and took visits to several D2 and D3 schools. After not finding an ideal fit, I started to look at the possibility of becoming a walk-on at a bigger school. I received a couple offers to walk-on at a few other D1 schools. Then, I got the call and walk-on opportunity from coach Ryan and everything changed. Getting the chance to attend a top-notch university and play on the Badgers basketball team, a team I'd rooted for my whole life, was a dream come true. I'll admit there were tears of joy once I decided on UW.
Walk-ons at most programs are expected to compete hard in practice, stay out of trouble and improve the team GPA. Despite the odds, I had a goal of being a significant contributor in games at some point in my career. At many D1 programs, walk-ons are treated as inferior to the scholarship players. At Wisconsin, coach Ryan treats all players the same and gives everyone a chance to earn playing time.
Walk-ons before me like Clayton Hanson and Tanner Bronson carved out roles and became Badger household names. Even in the early years of my career, at the very end of the bench, I remained committed to my goal of playing significant minutes in games. With little expectations of game minutes for walk-ons, I really had nothing to lose.
My freshman year was definitely a big adjustment. Besides the typical adjustments of any freshman going to college, I was now competing against guys that I had rooted for and watched on TV just one year prior. I had cheered for Alando Tucker's dunks the year before, but now, in practice, I was trying to prevent him from dunking on me.
At times in my first season, I was hesitant in practice and passed up open shots. I even forgot my practice gear on our first road trip, to Georgia. Luckily Marcus Landry let me borrow an extra pair of his shoes. I had plenty to learn and a lot of room for improvement.
All this room for improvement contributed to my decision to redshirt. When I found out that redshirting was an option, it was a no-brainer. I received another year of college (!), and my chances of playing in my fifth year were much greater than my freshman year. Getting mono during preseason conditioning made the decision even easier.
There were some incredible experiences in the early years of my career. In the 2006-07 season, we became the No. 1 ranked team in the country for the first time in school history (albeit short-lived). I was a part of one of the most hyped-up regular-season games in Badgers history when our No. 2 ranked team went to Ohio State to take on the No. 1 ranked, Greg Oden and Mike Conley-led Buckeyes. I got food poisoning the night before we left for Ohio State (bad hot dog and nachos from the dorms) but felt well enough to make the trip. Fellow redshirt JP Gavinski and I waved towels as best we could, but we lost a chance at a Big Ten title with a one-point loss to the Buckeyes.
In the 2007-08 season, we were expected to have a down year, but ended up winning the Big Ten title and Big Ten tournament title. Led by seniors Mike Flowers, Brian Butch, Greg Stiemsma and Tanner Bronson, along with juniors Marcus Landry and Joe Krabbenhoft, we were outstanding defensively and extremely unselfish offensively. We were able to celebrate the Big Ten regular-season title on our home floor with a court storming, trophy presentation and net-cutting.
We cut down more nets in Indianapolis at the Big Ten tournament and got to watch the NCAA selection show in our championship t-shirts and hats from inside Conseco Fieldhouse (now Banker's Life Fieldhouse).
As our team kept winning, I still worked towards cracking the lineup. In high school, I was never a big scorer. I was mostly a distributing PG with a decent jump shot. However, I lacked the athleticism, quickness, strength and the ball-handling ability (I lacked a lot of things as a player) to be a point guard at the college level. It was clear that my best chances of playing would be to become a lethal 3-point threat and a competent defender.
I had a love-hate relationship with my pursuit of the perfect shooting stroke. I changed the technique of my shot 2-3 times throughout my career. I became obsessed with refining the technique and making sure the rotation was perfect and my release was high enough . . . etc. I spent many afternoons and evenings in the Kohl Center's Nicholas Johnson Pavilion practice gym frustrated and exhausted, trying to perfect my shot.
I hit an unbelievable shooting streak during my third year. I had an airball in about 10 straight practices during our 5-on-5 possessions (no exaggeration -- still has to be a record). Following an offseason of re-tooling my shooting technique, with tens of thousands of shots, this was particularly frustrating. I eventually realized that instead of shooting the ball to make the shot, I was shooting the ball to have perfect form.
Finally, before my senior year, with the help of the coaching staff, I realized I just had to trust in myself and be confident with my jump shot. I still spent a great deal of time after practice, after conditioning workouts or on off-days shooting in the gym, but I went back to the basics and focused on just letting my shot fly.
For my senior season, coach Ryan and the assistant coaches had faith in me and gave me the opportunity to play some significant minutes in some big games for the Badgers. I was lucky enough to reach my goal.
I had built up a lot of confidence over the years practicing and playing, so I wasn't really nervous when I went in. Nonetheless, as I checked in, I definitely knew that however long I'd be in the game, I'd remember the minutes for a long time. It was a dream come true to get these minutes, especially when I was able to make a play or hit a three to help us win (I explicitly mention 3s because I didn't attempt a 2-pt field goal my senior year).
Hitting a three late in wins against Michigan, at Iowa, as well as taking a charge in our NCAA tournament first-round game against Belmont are individual moments that were special to me. For many college basketball players, these moments are forgettable, but looking back at where I was, at the end of the bench early in my career, these are moments I'm very proud of.
My experience as a Badger was incredible. Unfortunately, we didn't make it to a Final Four and narrowly missed a few more Big Ten championships. However, I have a ton of memories to look back on.
I was a part of Kohl Center court rushes (Duke, Ohio State), and some game-winners on the road (Butch bank at Indiana, Flowers three and steal at Texas, Josh Gasser bank at Michigan). I played in some of the most legendary venues in college basketball like Assembly Hall (IU) and Cameron Indoor Stadium. Although I didn't make the "One Shining Moment" video, I played in the NCAA tournament and was on two Sweet 16 teams. I played for an outstanding Hall of Fame coach, the best in Badgers history, who I will always be grateful for giving me the opportunity to be on the team and contribute in games. I played alongside some incredible and unselfish teammates, who have become my life-long friends.
As I look back on my career, I'm thinking my legacy as a Badger will live on through possibly making some rare cut of a highlight video as the guy who was on the receiving end of Josh Gasser's 10th assist as he completed the first triple-double in school history. Otherwise, I'll just tell everyone that the Wisconsin No. 15 jerseys that are sold on campus are for me and not Sam Dekker.
After graduation, I worked in Chicago for two years as a real estate analyst for Ernst & Young, LLP. Since then, I've returned to Madison, and I am currently in my first year at the University of Wisconsin Law School. After law school, I hope to become a transaction or business law attorney possibly focusing on mergers/acquisitions, securities, venture capital, entrepreneurship or corporate law. I'll leave open the possibility of working in sports law in some fashion. This summer, I'll be working for the Law & Entrepreneurship Clinic at the law school, providing legal services to early stage startups.
(Note:You can find the archive of Mike Bruesewitz's Imported Bru stories and photo galleries here and listen to his latest podcast here.)
---