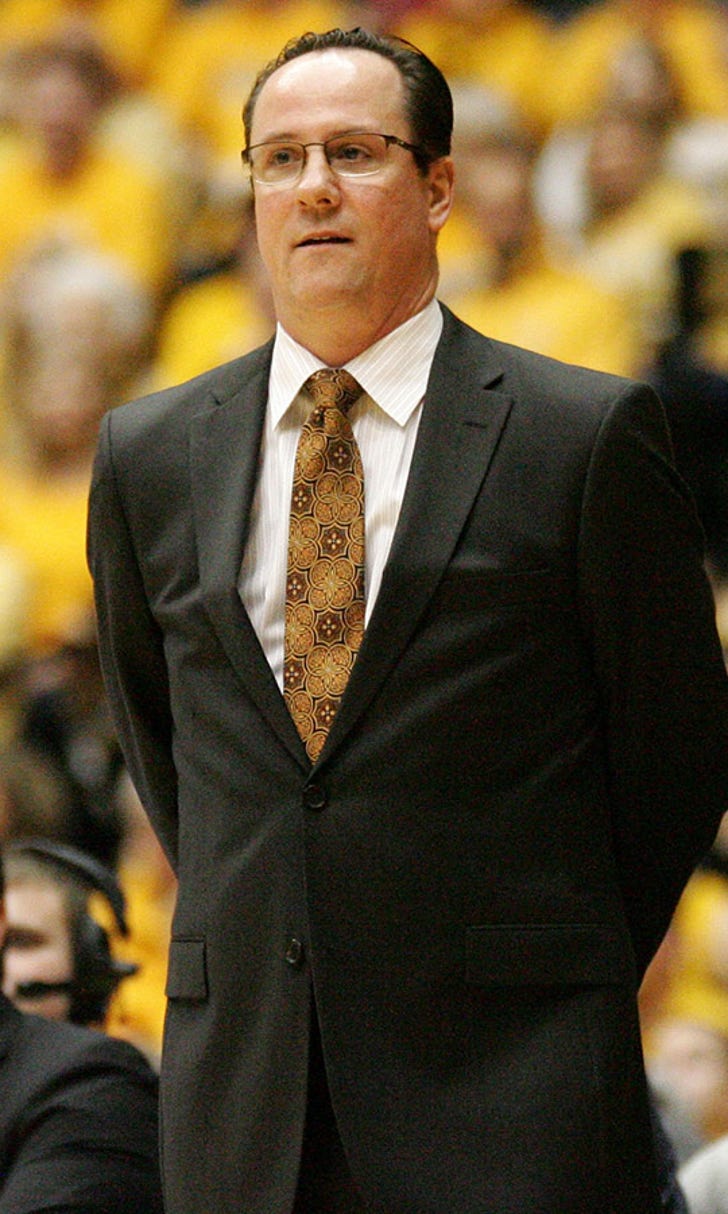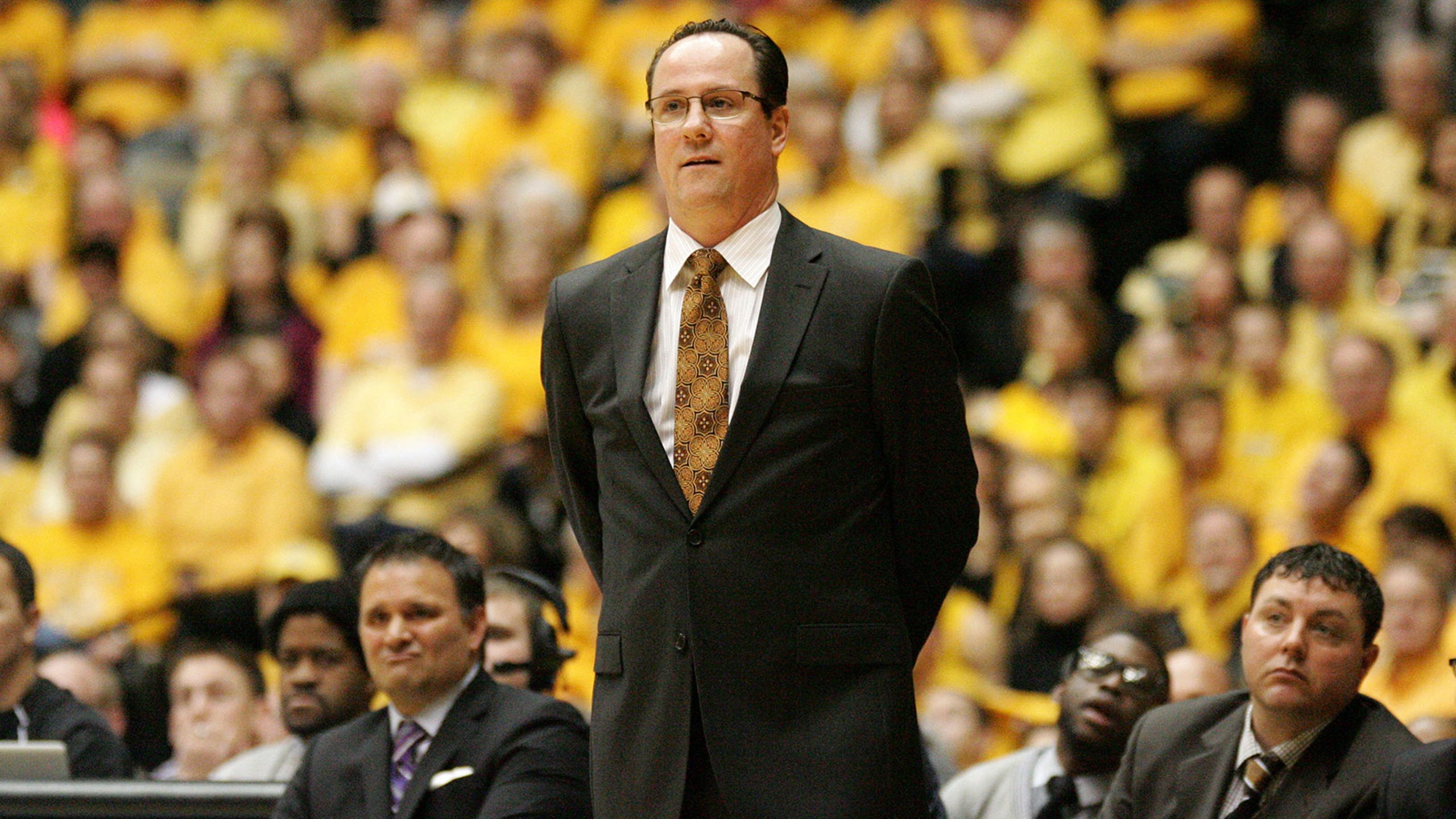 If 30-0 becomes 31-0, National Coach of the Year Award HAS to be Wichita's Marshall's to lose
BY foxsports • February 27, 2014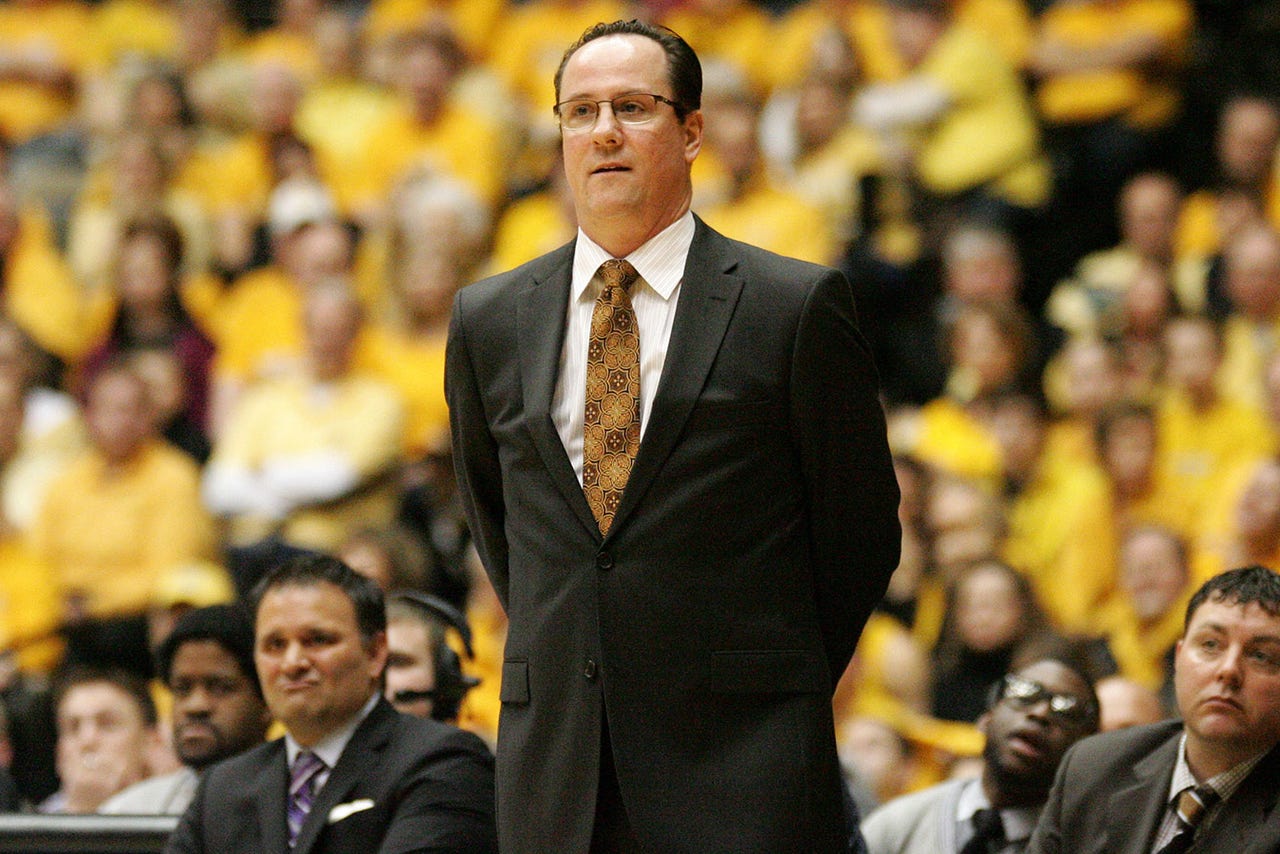 KANSAS CITY, Mo. -- There are the clubs that insist members bear a key and the clubs that insist the members bring a battering ram.
Gregg Marshall just joined the latter.
Over the last 50 years, four coaches have posted a 30-0 record the year after leading a team to a Final Four. Four. That's it. No Dean Smith, no Roy Williams, no Eddie Sutton, no Bob Knight, no Denny Crum, no Mike Krzyzewski, no Billy Donovan, no Jim Calhoun, no John Thompson, no Rick Pitino, no Tom Izzo, no John Calipari, no Bill Self.
"That's also two great accomplishments in the basketball world," former College of Charleston coach John Kresse, one of Marshall's mentors and former bosses, tells FOXSportsKansasCity.com. "One after the other is just amazing to me."
Basically, this is the rarest of air we're talking about here. With a victory Saturday afternoon in the Shockers' home finale against Missouri State, Marshall will become the first unbeaten regular season team in Division I men's basketball since Saint Joseph's pulled it off in 2003-04.
It's the primary reason why the Virginia native on Thursday was tapped as one of 10 finalists for the Iba award, named for the renowned Oklahoma State and U.S. Olympic hoops coach.
And the underlying reason why it ought to be Marshall's trophy to stinking lose.
An unbeaten regular season in college basketball doesn't hold the gravitas, the staying power, that it has on the football side. At the highest levels, college football teams are defined by the regular season -- although the powers-that-be are slowly cutting ties with the bowl-game cartel that framed the postseason for nearly a century. Meanwhile, football's hoops counterparts are defined, for better or worse, by the month of March.
A college basketball regular season has so many games, so many variables -- travel, injuries, exams, odd tip times -- that the inexplicable, the loopy (Boston College 62, Syracuse 59 springs immediately to mind) are collateral damage inherent to the system. And February's inexplicable sins can be wiped out of the collective consciousness of a fan base by a magical postseason moment; that's the power of March, a colossus built up over 35 years of marketing and mythology.
That said, if those variables minimize the importance of winning in the regular season, they also underscore how bloody difficult and improbable it is to run through any winter, in any league, completely unscathed.
"This is what I preached, and I think Gregg probably does, too," says former Indiana State coach Bill Hodges, who led the Larry Bird Sycamores to an unbeaten regular season and an MVC crown in '79, the last Valley coach to turn both tricks. "You don't worry about (a streak); you go out and play and you play up to your potential.
"You're not going to have a great offensive night every night. That's why you bust your butt to be really tough defensively. People don't realize it, but we were really tough defensively -- they didn't keep the defensive stats then like they do now.
"You don't plan to go undefeated, and you've got to have some real luck. I don't know if they've had that game where they needed a last-second shot to win or take it to overtime."
They did. Springfield, Mo. January 11. But that was about it; that was as close as it got.
"So it takes a little luck," Hodges continues. "But usually, luck kind of favors those who are prepared."
And few teams were as prepared as the Shockers were. In their first round of meetings with an MVC foes, for example, Wichita's average margin of victory was +15.11 points. In its second cycle through the league, that average victory margin actually went up -- to +15.13, despite the fact that six of those conference rematches were on the road.
It takes a village to get to 30-0, and Marshall credits his support staff -- associate head coach Chris Jans, Steve Forbes, Greg Heiar, Dominic Okon and Devon Smith chief among them -- for their individual teaching, prep and scouting work, for being the good cops to his bad.
Or vice versa, if the situation dictates.
"Gregg is a very intelligent, clever guy," Kresse says. "And I think the streak itself keeps players motivated. It's just such a wonderful thing to have another goose egg .... That takes a lot, keeping players in the moment, and very proud, and looking to not make mistakes to lose a game.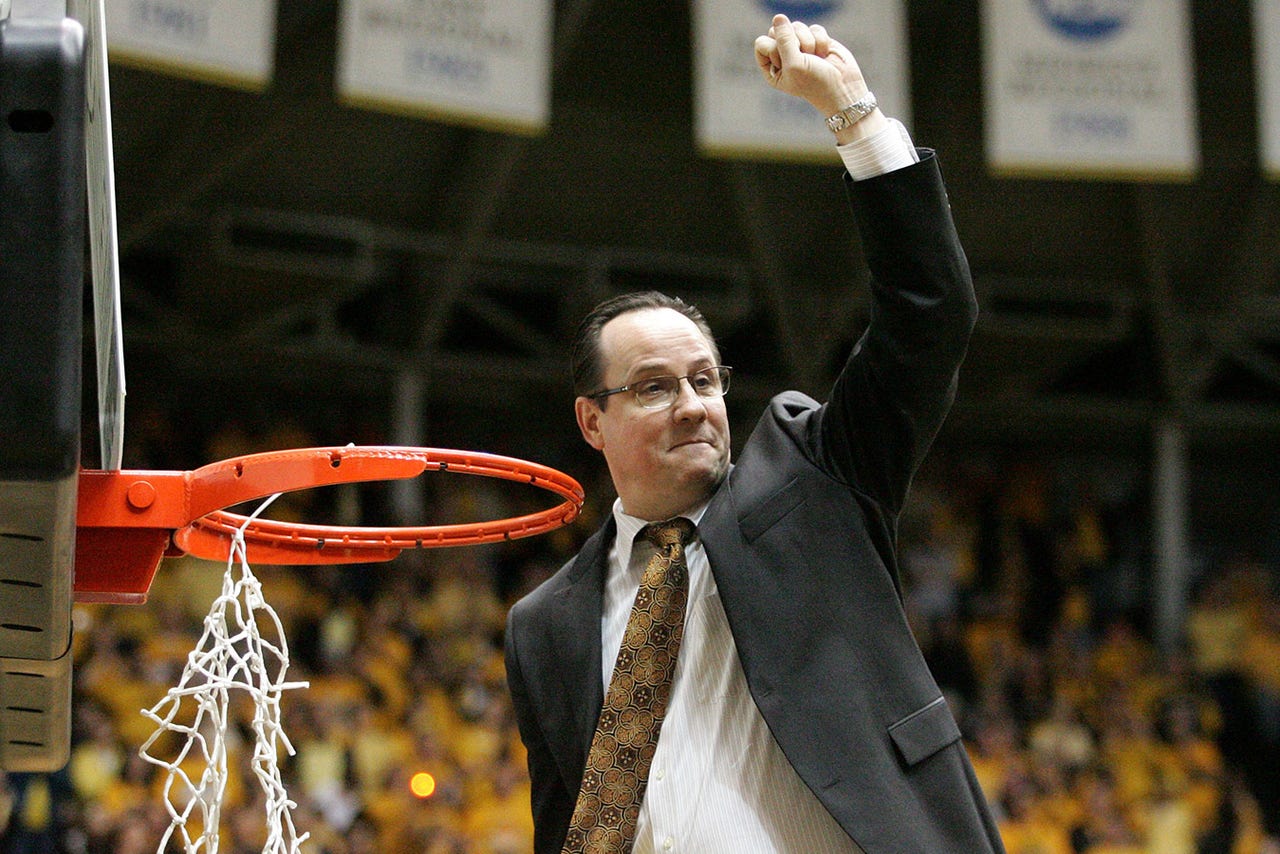 Gregg Marshall and the Shockers hope they're not done cutting down nets this season.

"(To win) some of the games they have and play with the pressure of continuing (the streak), one game after another, staying unblemished, and they've done it, to their credit."
Kresse and Marshall still talk every few weeks or so, compare notes, talk about family, life, whatever. But the old coach doesn't take any credit for his former assistant's motivational tricks, including the one in which Marshall associates an idea or a celebrity to each victory -- No. 27, for the amount of bones in a human hand, or No. 28, in honor of NFL star running back Adrian Peterson, as two recent examples -- that the Shockers are trying to cross off their 2014 bucket list.
"He can teach," Kresse chuckles. "He can communicate. He can motivate. And I just think he loves it. I think he just accepts and enjoys the pressure of it all."
Last winter, Play Angry. This winter, Play Livid. The more critics sniff at the Creighton-less Missouri Valley and dismiss the Shockers' strength of schedule, the more intense, the more outwardly defensive, Marshall becomes.
He's the Bruce Banner of the coaching elite. Don't make him angry. You wouldn't like him when he's angry.
"But hey, we know, to do what Gregg's done ... shoot, I'll tell you: It's a hell of a lot easier to coach at North Carolina than it is to coach at Wichita," Hodges says, laughing. "He's gotta be the Coach of the Year.
"He's my Coach of the Year. I don't care what anybody else says."
Before the start of a season, Iba, the legend for whom the USBWA award was named, liked to gather his team around and reiterate his program's mission statement:
"We're not going to play them," the old coach would say. "They're going to play us."
Sound like anyone we know?
You can follow Sean Keeler on Twitter @seankeeler or email him at seanmkeeler@gmail.com.
---