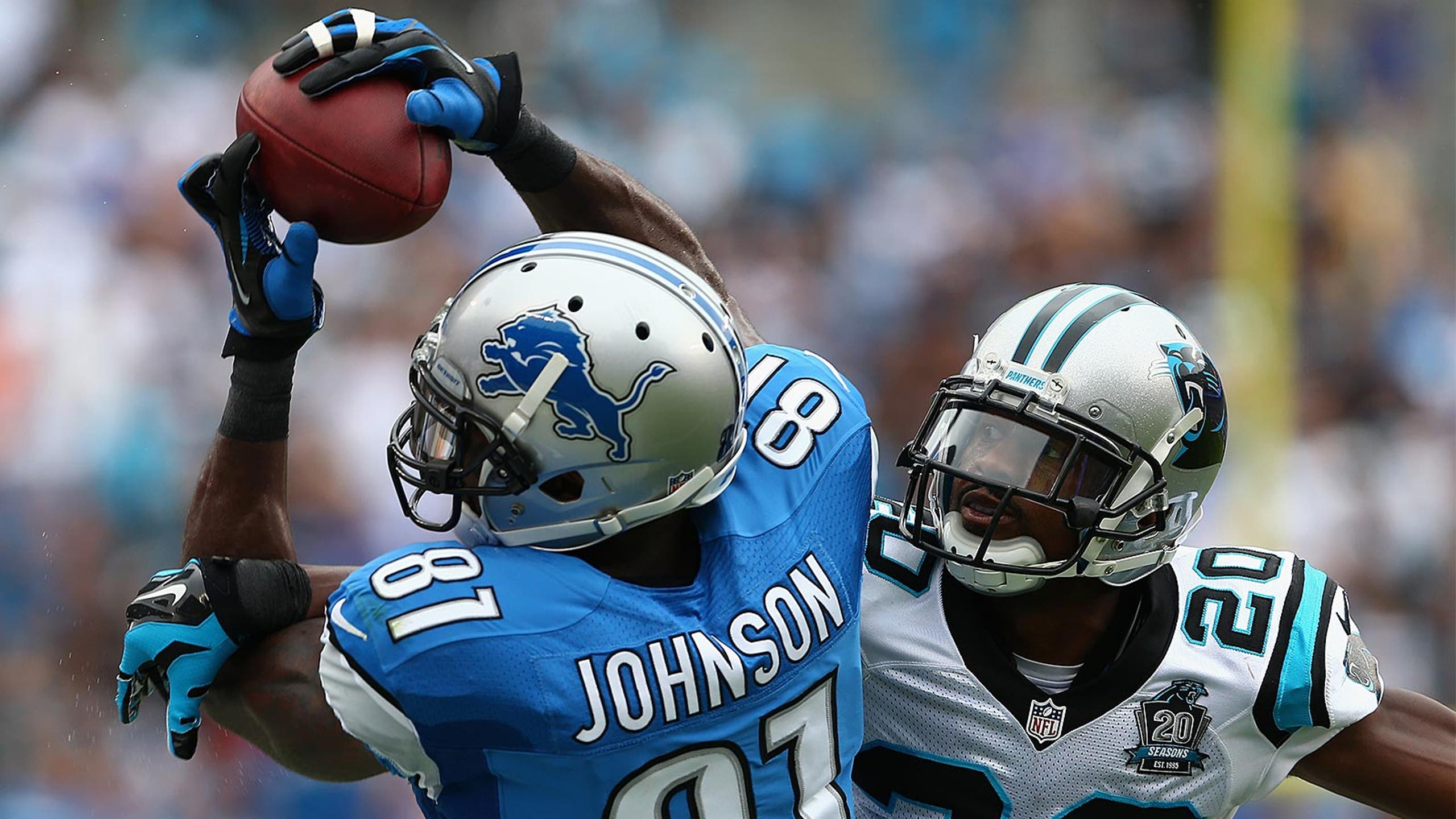 Idle hands? Waiting again on Megatron, Green
BY John Halpin • October 24, 2014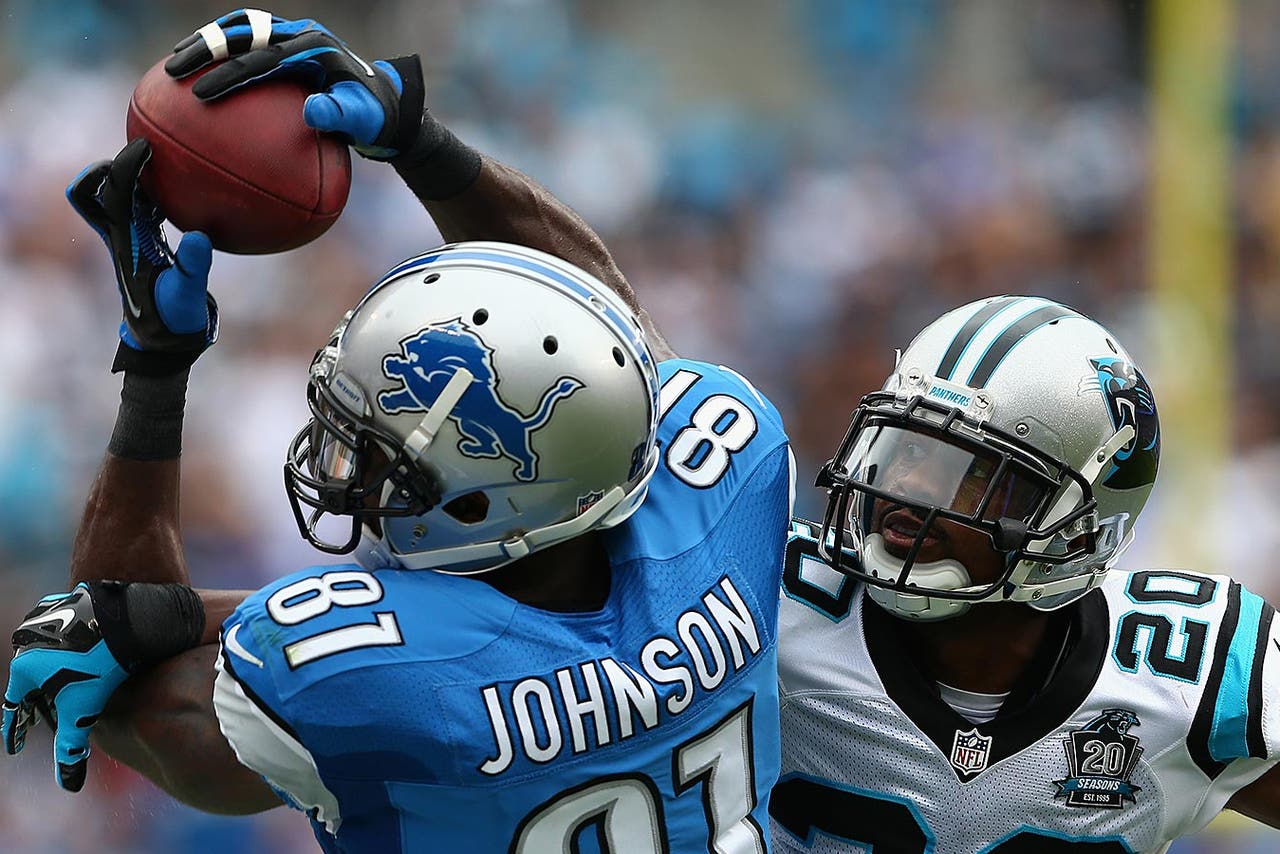 Thursday night takeaway: Ronnie Hillman is terrific, and Montee Ball is not getting his job back. Oh, and Peyton Manning is pretty good, too.
In other news ...
Lions WR Calvin Johnson (ankle) was limited in Thursday's practice, and said that things are "moving in a positive direction." His Sunday status will likely be a gametime decision, and since the Lions-Falcons game begins at 9:30 a.m. ET in London, you should know one way or the other by 8 a.m.
Johnson's teammate, RB Reggie Bush (ankle), missed Thursday's practice after being limited on Thursday. Consider Bush very iffy for Sunday.
Bengals WR A.J. Green (toe) didn't practice again Thursday, and hasn't been on the practice field since Oct. 4. The Bengals' website calls Green a "longshot" for Sunday.
Saints TE Jimmy Graham (shoulder) was limited in Thursday's practice, while teammates Pierre Thomas (rib/shoulder) and Khiry Robinson (forearm) haven't seen any action this week. Look for a stronger Graham this week, and consider taking a shot at RB Travaris Cadet in PPR leagues -- he caught six passes in place of Thomas last week.
Remember your byes: The 49ers and Giants are off.
With the Week 8 status of WR Reggie Wayne (elbow) in doubt, the Indianapolis Star notes that Hakeem Nicks and rookie Donte Moncrief will fill the void. That doesn't exactly provide clarity, but I might take a flier on Moncrief in a deep or daily league.
Colts RB Trent Richardson (hamstring) missed Thursday's practice, but is expected to play. You wonder if he'll be slowed just a little bit, though.
Rookie Zach Mettenberger will start at quarterback for the Titans. In related news, the Texans are my top-rated DST for Week 8.
Anthony Dixon has been taking first-team RB reps for the Bills, but expects he and Bryce Brown to "do it together as a combination" in the backfield. I still prefer Dixon as part of a timeshare, at least for this week.
The Jets will "have a package of plays designed just for (Percy) Harvin" this week, according to the New York Post. That appears to mean limited action, but with a concentrated effort to get the ball in Harvin's hands. I have Harvin at WR27. He's a tough one to predict.
Redskins QB Robert Griffin III (ankle) was limited in Thursday's practice and hasn't been ruled out for Monday night, but Colt McCoy is still expected to start. I'm not a huge Griffin guy, but he's owned in just 33.8 percent of FOXSports.com leagues, so it's time to stash if you can.
According to the Jaguars' website, RB Denard Robinson "likely will play a similar featured role to last week," while Toby Gerhart could "get quite a few reps." A timeshare might be coming soon.
Eagles RB Darren Sproles (knee) has been limited in practice this week. His status for Sunday seems up in the air.
RB Shonn Greene (hamstring) thinks he'll play this week after missing two games, but Bishop Sankey figures to remain the Titans' lead back.
Here's my roster for this week's DraftKings "Millionaire Maker." If I win, I might give myself a bye in Week 9.
QB: Nick Foles $6,300
RB: Jamaal Charles $6,700
RB: Travaris Cadet $3,000
WR: Antonio Brown $8,000
WR: Dez Bryant $6,900
WR: Jeremy Maclin $5,500
TE: Jordan Reed $4,000
FLEX: T.Y. Hilton $6,800
DST: Browns $2,700
Make sure to check out our Sunday morning chat, featuring Adam Meyer, Joel Beall and me from 10 a.m. until 1 p.m. ET, as well as our Week 8 ankings, which will be updated Friday night. Good luck!
---