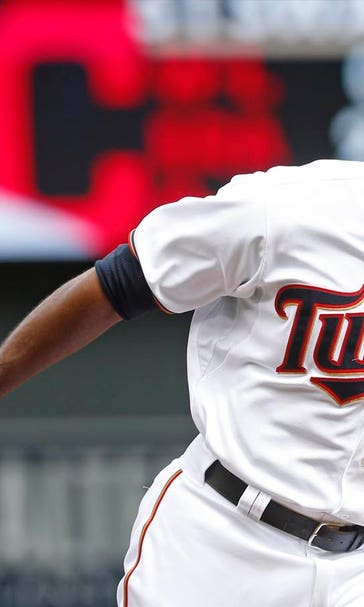 Hunter homers for Twins in win over Indians
April 19, 2015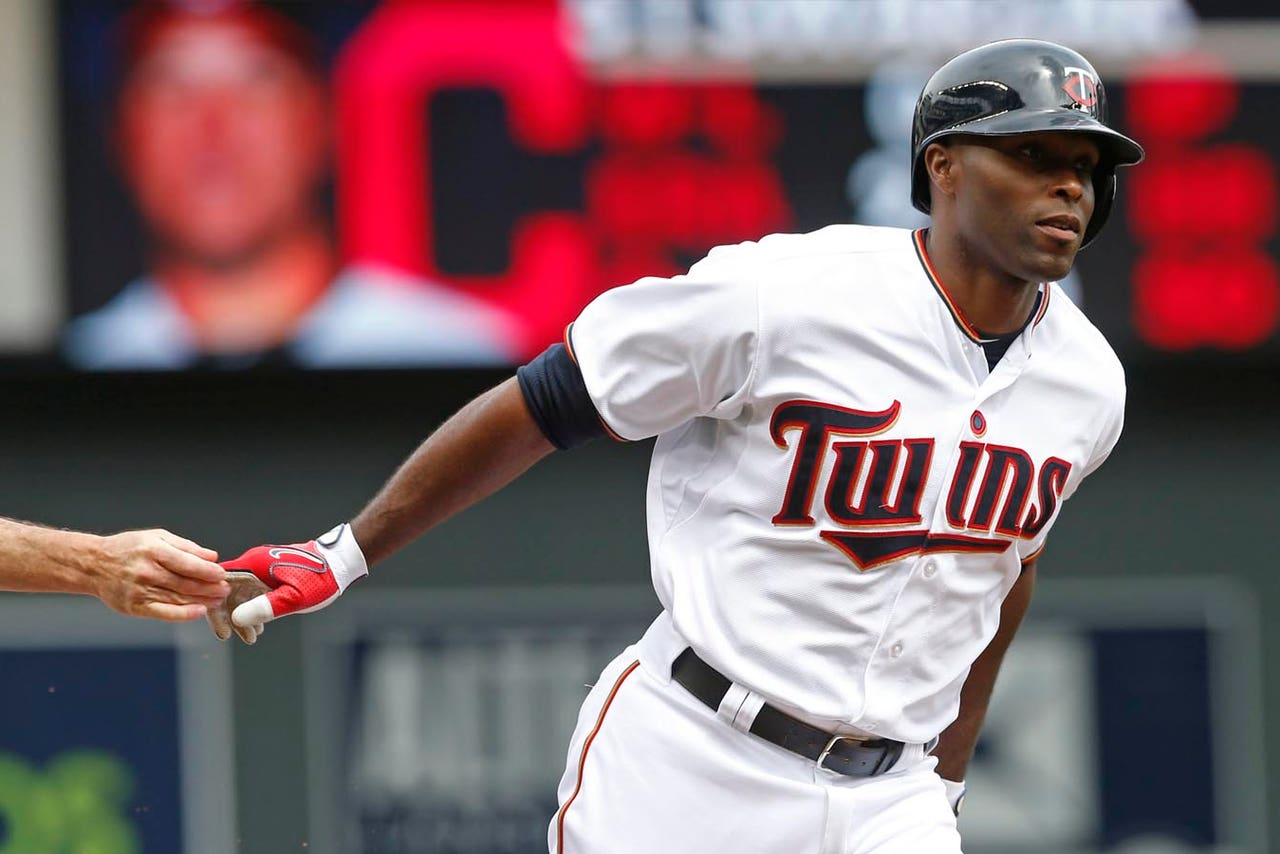 MINNEAPOLIS (AP) -- Torii Hunter feels good about his swing and so do the Minnesota Twins.
Hunter hit his first home run for Minnesota since 2007, helping Trevor May and the Twins beat the Cleveland Indians 7-2 Sunday.
"I'm just happy to get the home run out of the way in a Twins uniform in Target Field," said Hunter, flashing his charismatic smile.
Hunter, who rejoined the Twins this year after five seasons with the Los Angeles Angels and two with Detroit, hit a three-run homer in the sixth off former Minnesota pitcher Anthony Swarzak for a 7-1 lead.
He has been working with hitting coach Tom Brunansky to firm up his swing and make consistent contact.
"I've been excited about my at-bats the last four or five days," Hunter said. "I feel good right now."
So do the Twins.
Following a 1-5 opening trip, Minnesota won four of six at home against Kansas City and Cleveland.
"After the start we had, to come back here and protect our home field this week and win a couple series against teams in our division, that's a good thing for us," said manager Paul Molitor.
Making his second start since coming up from the minors when Ricky Nolasco went on the disabled list, May (1-1) allowed one run and four hits in six innings. With Ervin Santana serving a drug suspension, May is bidding to remain in the rotation when Nolasco returns from elbow inflammation.
"My biggest thing is just be ready to pitch whenever they say you're pitching," he said.
Cleveland scored on Michael Brantley's RBI single in the first and Carlos Santana's ninth-inning home run off J.R. Graham, the 100th home run of Santana's big league career.
Cleveland has scored just 13 runs in its last five games.
"I always want us to have 15 hits and nine runs," manager Terry Francona said. "We've got to fight through it, and until you really get rolling, find a way to manufacture, find a way to win by one."
TJ House (0-2) gave up five runs and seven hits in 5 2/3 innings, leaving him with a 14.14 ERA. He allowed six earned runs on six hits in 1 1/3 innings in his first start a week ago.
"One inning I'd go out there and feel great, and the next I'd be all over the place a little bit," he said. "That was a little disappointing, but definitely a step forward from the first one."
Minnesota loaded the bases in the second on a walk, double and hit batter. Oswaldo Arcia's sacrifice fly, Eduardo Escobar's RBI single and Shane Robinson's run-scoring grounder, which was misplayed by shortstop Jose Ramirez, built a 3-0 lead.
Struggling swingers: Seven of Minnesota's hitters entered hitting .229 or less -- four no better than .200. Cleveland had five hitters batting .220 or lower, including four under .200.
Dozier to the top: Minnesota 2B Brian Dozier hit leadoff because SS Danny Santana got the day off after striking out three times Saturday. It was the second time this season Dozier has hit leadoff. He has hit second six times and cleanup four times.
Up next: Minnesota starts a six-game trip in Kansas City with Kyle Gibson (1-1, 6.10) pitching against the Royals' Edinson Volquez (1-1, 2.30). In his last start, Gibson limited the Royals to one run and seven hits in 6 2/3 innings.
---