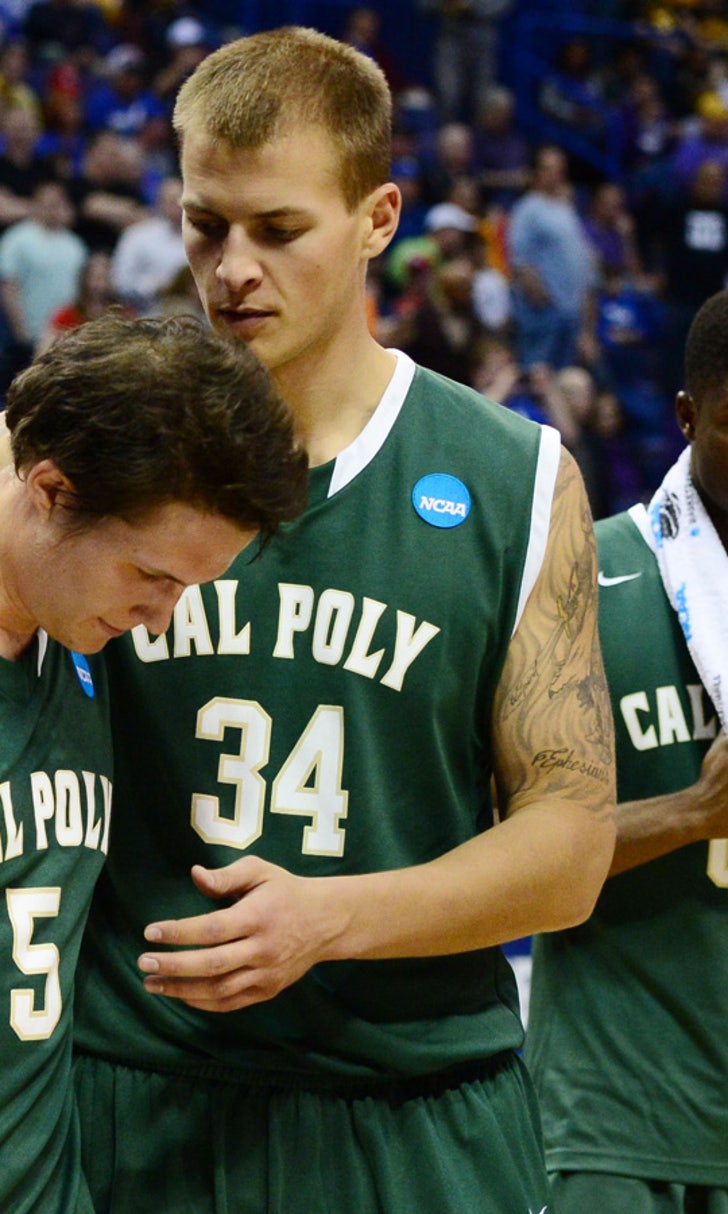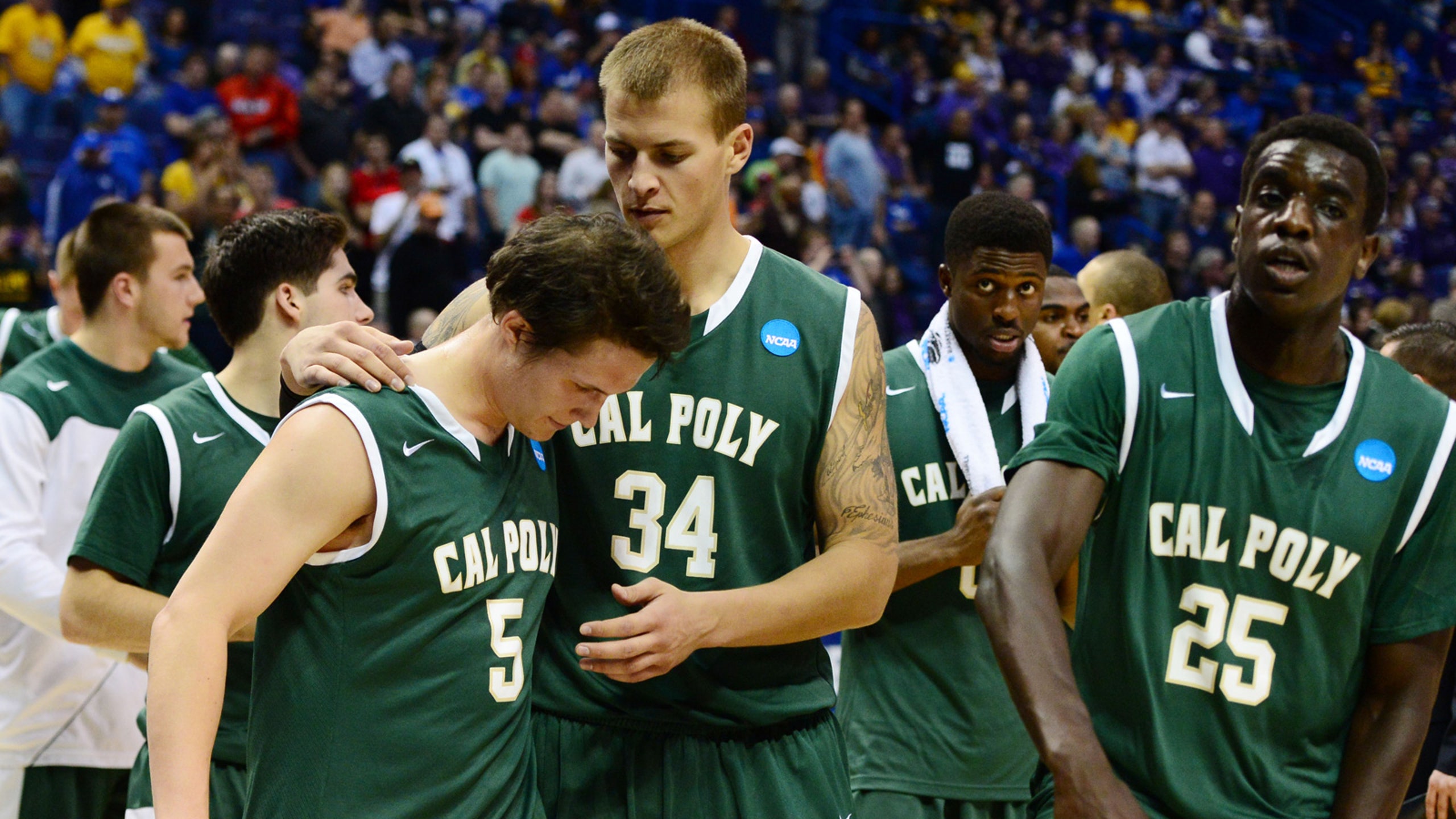 Historic run comes to an end for Cal Poly
BY foxsports • March 22, 2014
For a brief moment, the Cal Poly Mustangs were the lovable losers of the Big Dance. They came to Dayton with a losing record and left as winners. 
But they couldn't pull off the ultimate upset, as the 16 seed lost to No. 1 seed Wichita State 64-37 Friday afternoon in St. Louis. The Mustangs might have added a loss to that much-talked about losing record, but they aren't necessarily going back to San Luis Obispo losers.
"For a bunch of ordinary guys from the central coast of California to believe in each other and a program and be able to get to the big dance, and be in the first round and win a game and get to go to the second round with a bigger arena, more fans, more names, more schools, it is a blessing and we count it and we hope we come back soon," said head coach Joe Callero. 
Check out the press conference from Cal Poly's Friday NCAA Tournament matchup versus top-seeded Wichita State: http://t.co/CPUphIOGeA

— Cal Poly Athletics (@CPMustangs) March 22, 2014
Cal Poly, now 14-20, started off slow and a long first-half scoring drought sunk them deeper into a hole. Cleanthony Early was difficult to contain and the defensive effort by the Shockers didn't allow any Cal Poly player to score in double figures. 
It had been a long journey for the Mustangs. A week ago, they had just routed their Big West and Central Coast rival UC Santa Barbara to pull off what, at the time, was considered the big upset of the week. But they stayed in Anaheim a few more days to pull off two more and then traveled to Dayton to win another. 
Friday at the Scottrade Center, the miles, excitement and adrenaline finally caught up with the Mustangs.
"I think you've got to be a well €'rested, a well prepared team to have a chance against them.  We were not a well rested or well prepared team tonight," Callero said. "We could have made some adjustments tactically earlier than we did. But at the end of the day you could see why they're undefeated, so hats off to them."
Wichita hadn't played in 12 days. Their fresh legs showed and they pressured Cal Poly into shots early in the clock, a decidedly uncharacteristic style of play for the Mustangs.
"Five games in eight days going from California to Dayton to here, physically it does take a toll on you," said forward Chris Eversley. "And our guys did our best job tonight staying in the game mentally. When you don't have the physical capacity to keep going, it is all mental."
Their historic run came to and end earlier than what they had planned, but this isn't the last you will see of Cal Poly. A run like this can only boost interest in a school that is already known on the West Coast for its weather, scenery and academics.
Cal Poly can now add basketball to its list of attractive qualities, as well.
"At Cal Poly we develop pros," Callero said. "You may be a pro basketball player, you may be a professional graduate student or a professional in another arena. That is what a pro is, preparing you for life afterwards. 
"Cal Poly is now not just a great bunch of engineers, architects, business schools, viticulture, it is also a basketball program and you can do both. And I think all of the great institutions have great academics and can have great athletics both. That's what it means for us, because we will attract more people that have that balance and that understanding."
---