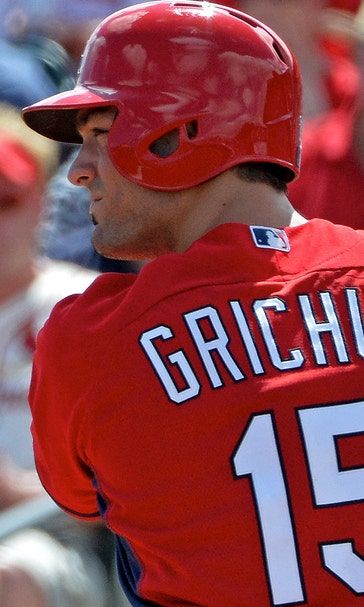 Here's something new: A bunch of bench options for Matheny
April 13, 2015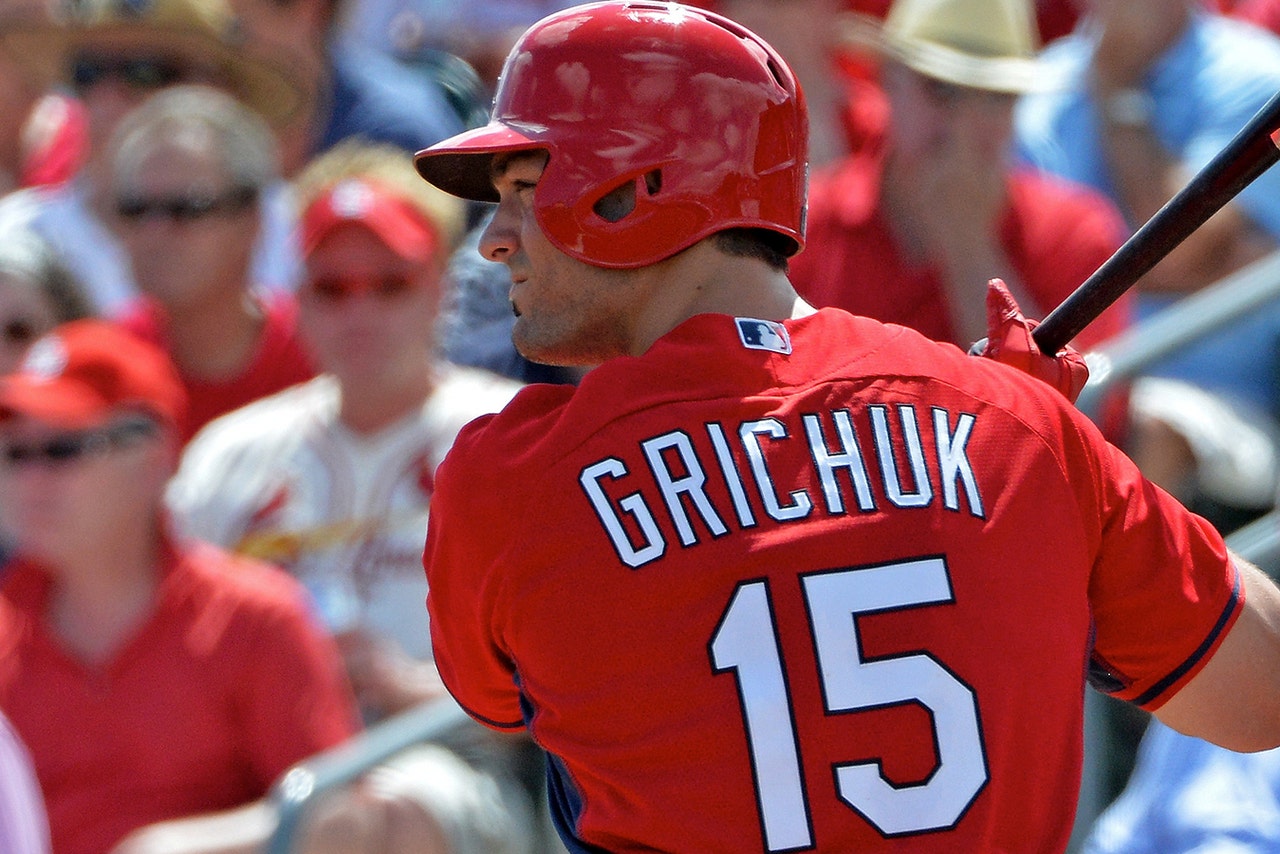 ST. LOUIS -- The Cardinals' bench offers plenty of different weapons for manager Mike Matheny to deploy this season.
But overall, the options appear to be an improvement from a year ago, when St. Louis could rarely send up a genuine power hitter when a starter didn't have an off day. That's changed with the addition of veteran Mark Reynolds and the permanent presence of young Randal Grichuk, who hit five home runs in 56 major league games a year ago while moving between St. Louis and Triple-A Memphis.
"You look at having him and Mark Reynolds," says general manager John Mozeliak. "It certainly changes the look of our club and I can't recall in recent years that we've had that power opportunity that we now have."
It didn't take long for Grichuk to prove Mozeliak right. The 23-year-old outfielder homered in his first at-bat last Friday at Cincinnati. He may have the most potential of any Cardinals bench players, and he'll be the first to step into a starting outfield role in case of injury.
Reynolds started at least 130 games in each of the last seven seasons with five different teams and should offer some versatility with the ability to play first, third and either corner outfield spot. His biggest weakness has been evident with three strikeouts in five at-bats so far, but he contributed in his first start Sunday with a hit and a key walk that nearly sparked a potential go-ahead rally in the eighth inning.
"Just knowing that he's going to be able to put those kind of at-bats together, he's a force," Matheny said before the home opener against the Brewers, Reynolds' team last season. "You don't have to tell Milwaukee about it. This guy, he can hurt you."
Outfielder Peter Bourjos provides a different sort of weapon as the fastest player on the roster. He figures to get plenty of use as a pinch runner in close games such as Saturday's 4-1 win over Cincinnati, when Bourjos stole second in the ninth inning and scored the first of two insurance runs.
Unlike departed outfielder Allen Craig, both Bourjos and Grichuk can also provide defensive upgrades in center or left when needed to protect leads. The two show good speed and defensive instincts, and Grichuk offers a much better arm than starters Jon Jay and Matt Holliday.
Watch the Cardinals Live pregame and postgame shows before and after every St. Louis Cardinals game on FOX Sports Midwest.
Pete Kozma provides great defense in the middle infield and a decent ability to hit for contact, though it would be foolish to get too excited about his .304 average in 23 at-bats a year ago. Nonetheless, he could be a serviceable option if anything happens to shortstop Jhonny Peralta or second baseman Kolten Wong.
Quality catchers may be the hardest players to find in baseball, making six-time All-Star and seven-time Gold Glove winner Molina easily the most irreplaceable player in the lineup. But at least the Cardinals have plenty of experience in 28-year-old Tony Cruz, a lifetime .225 hitter who will return from paternity leave Monday.
It all adds up to a solid arsenal for Matheny, who may have a tough task trying to get hitters such as Grichuk and Reynolds enough at-bats.
"People are going to have to think our bench, I think, in a different way than they ever have before," Matheny said. "At least in the last three seasons."
You can follow Luke Thompson on Twitter at @FS_LukeT or email him at lukegthompson87@gmail.com.
---