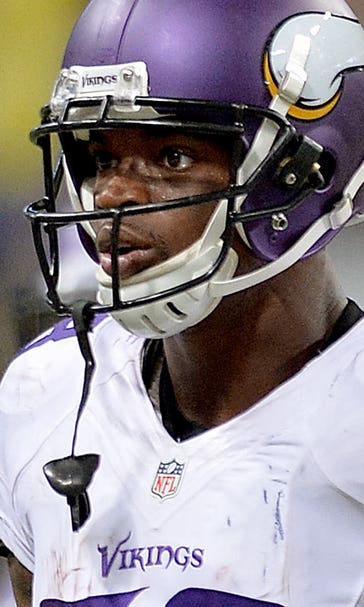 Helman: Pursuing Peterson isn't the responsible decision for Dallas
April 16, 2015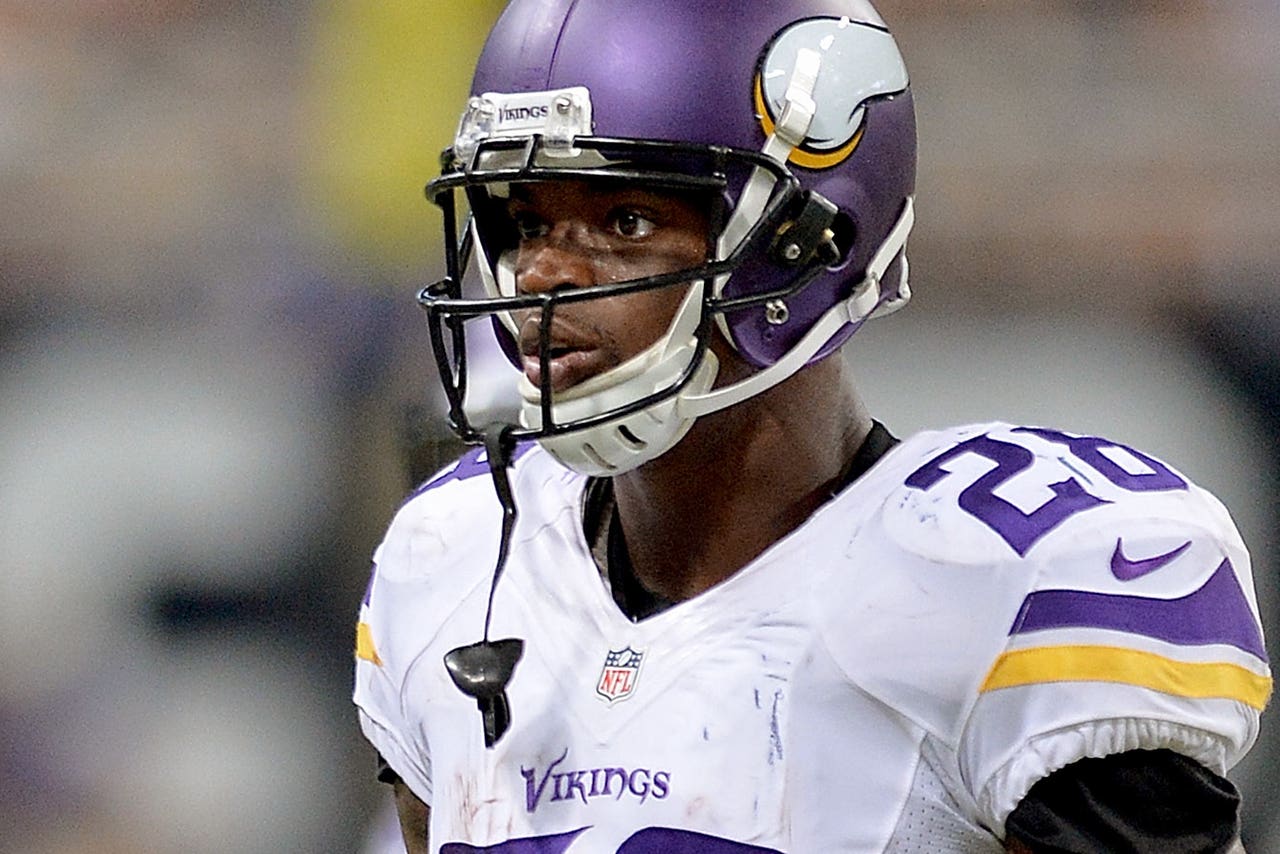 Now the silly season can really begin.
For so long, the topic of Adrian Peterson has lingered over the Cowboys' offseason, but it has always come with caveats. It's hard to discuss a player's future when he's not even technically a member of the league proper.
The NFL's decision to reinstate the All-Pro running back has done away with those obstacles, however. Peterson will be back, effective Friday. The Vikings have maintained they plan to keep him in Minnesota, but none of that is going to stop the speculation.
Putting aside the daydreams for a second, though, just how good of an idea would it be for the Cowboys to try to acquire Peterson? If you put aside for a second that he's from the area and he wants a change of scenery -- in addition to the fact that he's a Hall of Fame-caliber running back -- how does the reality of the situation play out?
Peterson is supposed to make $12.75 million from the Vikings this season, and he's under contract for two more seasons after that. He just turned 30, and he ran for a combined 3,363 yards in his last two full seasons of play.
In a hypothetical scenario where the Vikings are willing to deal him away, what's a fair price for the guy who is widely considered the league's best back? The Cowboys would undoubtedly want to renegotiate his contract to a lower number, but they'd still likely to be asked to surrender multiple draft picks -- multiple high draft picks.
If you could attain Peterson for 2015 in exchange for a second and third-round draft pick, not to mention the substantial hit on your salary cap, would you do it? I think most would say yes, but I can't bring myself to do it.
The Cowboys have preached about fiscal responsibility for a couple of years now. It's why they let someone else pay DeMarco Murray $42 million, and it's why they didn't offer Greg Hardy any guaranteed money. Signing Peterson seems to fly against that mentality, as it jeopardizes your draft prospects and it puts you on a hook to owe a 30-year-old running back money.
Is the risk worse the reward, and is it worth limiting the team in other ways -- such as addressing the defense or securing Dez Bryant to a long-term contract?
Murray touched the ball an absurd 443 times for 2,261 yards last season, and the Cowboys still fell two wins short of reaching the Super Bowl. I have no doubt that Peterson would succeed behind this team's fantastic offensive line, but I do have my doubts that he would improve significantly on what Murray was already able to accomplish.
The Cowboys could secure Murray's replacement in the draft, and they could do it for pennies compared to the cost of acquiring Peterson. Some of the NFL's top young talents have been found as late as the second or third round of the draft, and they're playing on four-year contracts that are worth less than half of what Peterson stands to make this year.
You can argue that Tony Romo's, and therefore the Cowboys' window is closing. Dealing for Peterson would be an all-in move to secure a Super Bowl trophy. It very rarely works out so cleanly, though. 
There are other steps Dallas can take toward a championship, and they aren't as risky as this.
MORE FROM FOX SPORTS SOUTHWEST: 
- Ranking NFL quarterback salaries
- Oldest player on every NBA team
- College football's highest paid coaches in 2014
- Highest paid player on every MLB roster
---