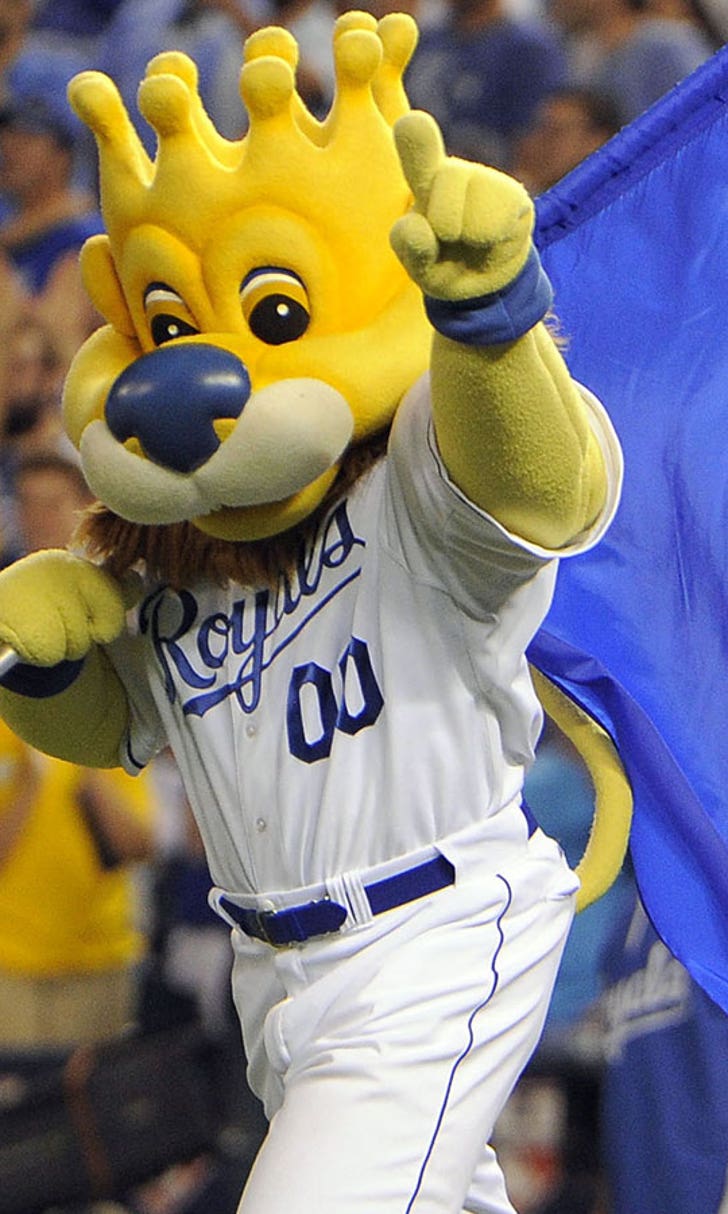 Hello, first-place Royals! Win over A's vaults Kansas City to top of Central
BY foxsports • August 11, 2014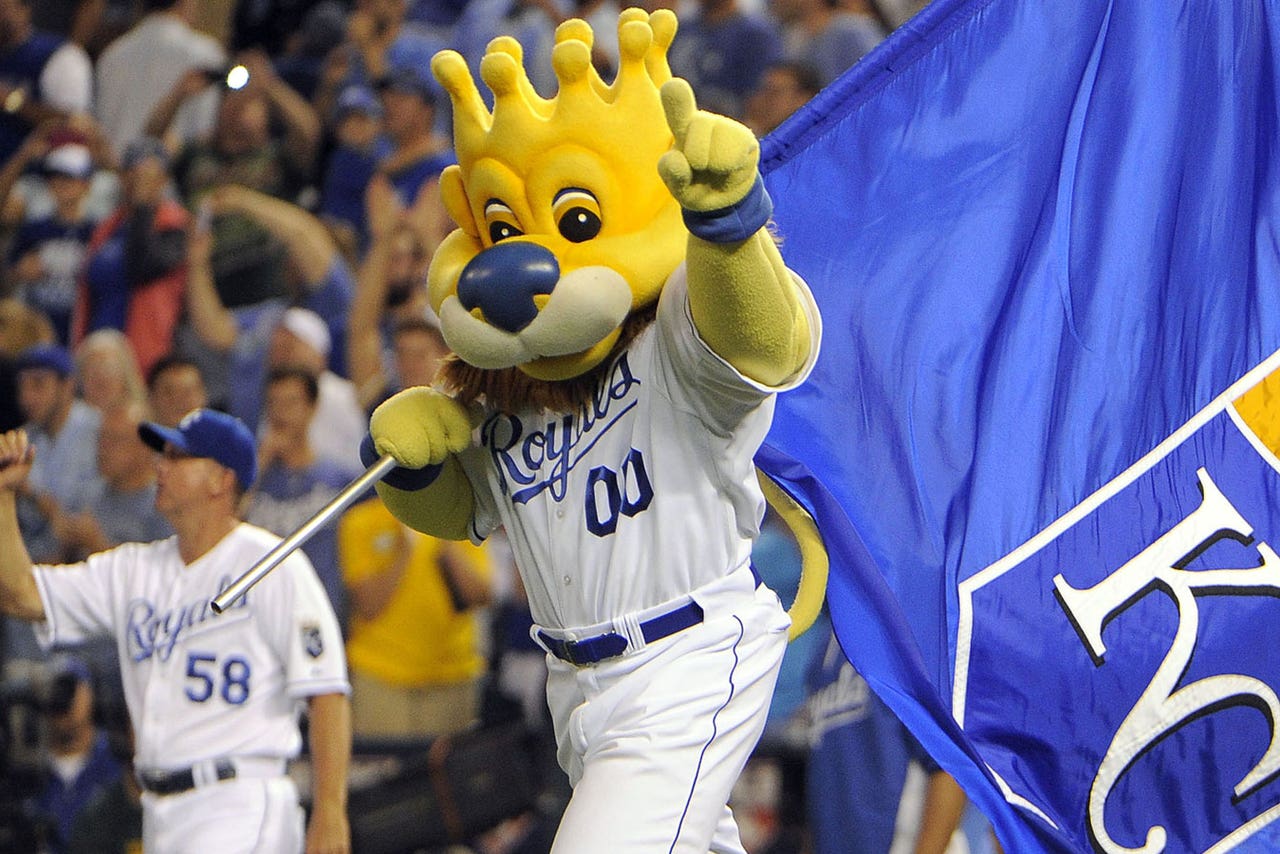 KANSAS CITY, Mo. -- With another tense, white-knuckling affair, the Royals squeezed past the Oakland A's, 3-2, on Monday night and regained the lead in the American League Central.
The Royals sit on top of the Central perch for the first time since June, now owning a half-game lead over Detroit.
Make that eight straight wins for the Royals and 16 of 19 as baseball's hottest team seemingly can do no wrong.
"You can't put words on it," first baseman Billy Butler said. "We're out there playing and having fun and just having a blast. We fell back (in the race) quite a bit and now we're back."
A modestly sized-but-energetic crowd of 21,479 fans was on hand at The K, and roared its approval with all the might of a sellout.
"Oh, man. You could just feel the energy out there," Butler said. "I stood there in the ninth and I just felt it. It was great."
Alcides Escobar delivered two huge, two-out RBI singles to spark the offense.
"When you're going good, someone different comes through each night," manager Ned Yost said. "Tonight it was Esky."
Esky's second RBI hit pushed the Royals ahead, 3-2, in the seventh. And Royals fans know what happens next -- Wade Davis in the eighth and Greg Holland in the ninth. In other words, checkmate.
3 UP
-- Oh, Esky. It does indeed seem that in every game someone different is coming through with big hits. Step up, Mr. Escobar. Esky got the Royals their second run in the second with two on and two out when he lined a single off Sonny Gray to center, scoring Alex Gordon.
Watch the Royals Live pregame and postgame shows before and after every Kansas City Royals game on FOX Sports Kansas City.
"Just a fastball there and I was trying to hit it back through the middle," Escobar said.
The eventual game-winning hit came in the seventh. With the score tied, Esky battled Gray with pinch-runner Nori Aoki on second and two out. Again, Esky lined a single up the middle, and Aoki raced home with the go-ahead run.
"He gave me two sliders and I thought if he gave me another one, I'd just push it right back up the middle again," Escobar said. "And Nori scored and that was great for us."
-- More good defense. It also seems that just about every game features another highlight-reel defensive play from a Royal. This time it was a familiar face, Gordon, who raced in from his left-field position and made a diving snare of Jed Lowrie's sinking liner with a man on first and two out in the second. If the ball would have gotten by Gordon, a run likely would have scored.
-- A big thumbs-up to the Pirates. Why not? The Pirates helped the Royals' cause by chasing Tigers starter Justin Verlander after the first (actually, he supposedly left with a sore shoulder). Verlander already had given up four runs. And the Pirates went on to batter the Tigers and their beleaguered bullpen (remember the Tigers played a 19-inning game the day before), 11-6.
3 DOWN
-- Ventura's wildness. Not to get too down on a pitcher who threw a quality start, but starter Yordano Ventura again ran up his pitch count early. Ventura already had thrown 60 pitches through three innings. He got nicked for two runs in the third, mostly because he walked two hitters.
"He wasn't crazy wild," Yost said. "He was just missing. In fact, I almost started to scream because I thought some were pretty close."
To his credit, Ventura regained some command thereafter. He retired nine of the last 10 batters he faced and made it through six innings, giving up just two runs.
"It's a game of adjustments," Ventura said through interpreter Bruce Chen. "I started to fly open (with my shoulders) a little bit and I made the adjustment."
-- Bad luck. The Royals appeared to be headed for a possible big inning in the fourth when with one out, Lorenzo Cain and Raul Ibanez walked. Up came Mike Moustakas, who already had lined a hard single his first time up. Moose again simply tattooed a ball and it looked like it was headed for right field. But second baseman Eric Sogard made a leaping grab, making a snow-cone catch. He then doubled off Cain at second.
-- Forget about it. Won't even go there. No other complaints about the hottest team in baseball.
You can follow Jeffrey Flanagan on Twitter at @jflanagankc or email him at jeffreyflanagan6@gmail.com.
---