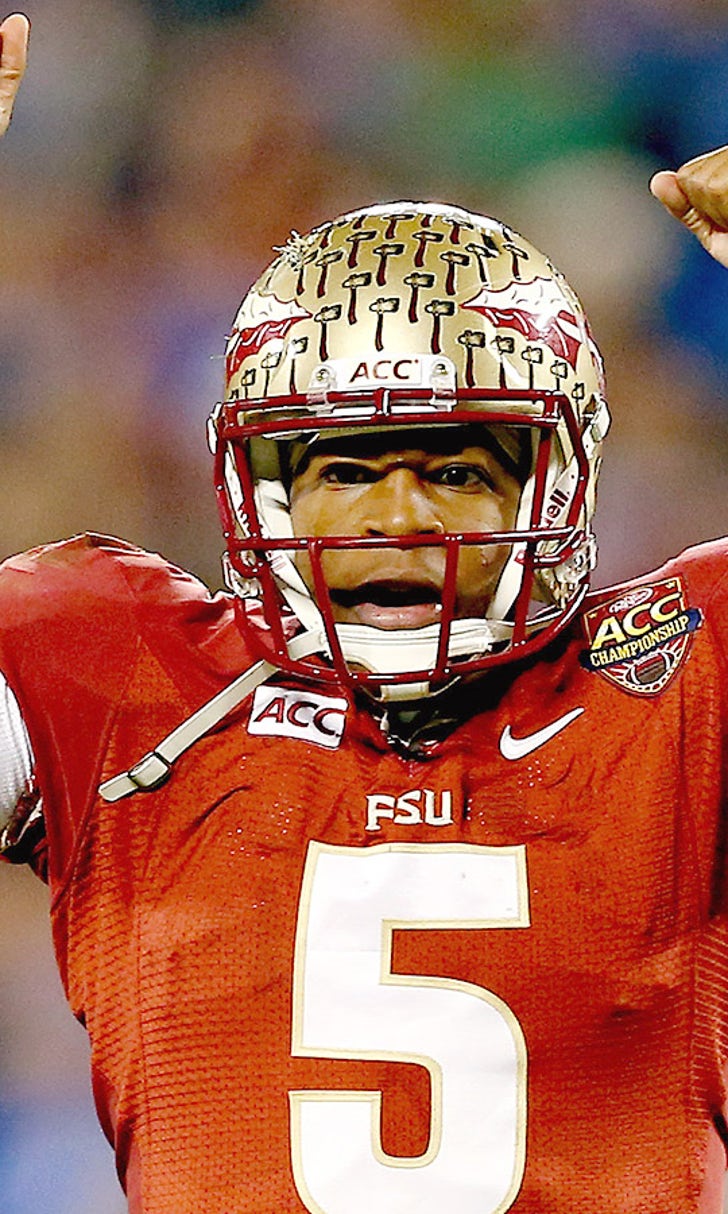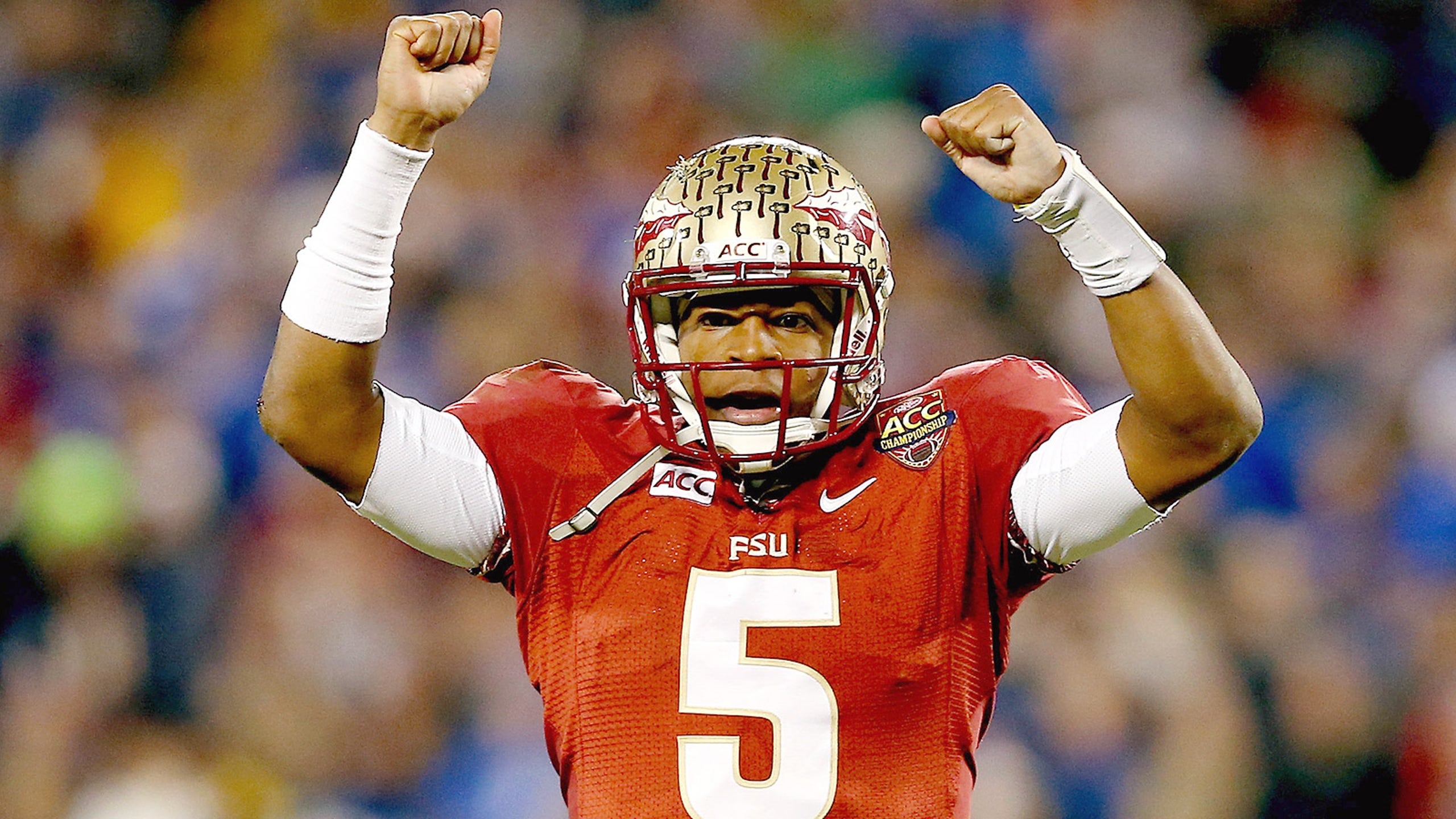 Heisman voters overwhelmingly favor FSU QB Jameis Winston
BY foxsports • December 11, 2013
TALLAHASSEE, Fla. -- Heisman Trophy voters are overwhelmingly voting Florida State quarterback Jameis Winston No. 1 on their ballots.
But some are also moving Winston down on their ballot -- or dropping him off of it completely -- due to the sexual assault investigation that ended with no charges last week.
FOX Sports Florida polled Heisman voters from around the country to get a sense of who might win the award on Saturday night. Voters were granted anonymity because the Heisman Trust does not want them to go public before the ceremony, and 14 of the 18 that were polled gave a first-place vote to Winston.
Boston College's Andre Williams (two), Auburn's Tre Mason (one) and Alabama's A.J. McCarron (one) also received first-place votes. Last year's Heisman winner, Texas A&M's Johnny Manziel, did not receive a first-place vote.
Voters were split for second place: Mason received five votes, Williams and Manziel took three, Lynch, Winston and Louisville's Teddy Bridgewater had two and McCarron had one. McCarron did receive seven third-place votes.
The FOX Sports Florida straw poll is just a small sample of the 928 Heisman voters, but with no other player receiving a significant number of first-place votes, it appears that Winston will comfortably win the Heisman.
A redshirt freshman, Winston has thrown for 3,820 yards and 38 touchdowns while completing 67.9 percent of his passes for No. 1 Florida State.
"He's the best player in the nation, and it's not even close," one voter from the south said.
Voters were clearly watching and waiting for the sexual assault investigation to wrap up. And when it did last Thursday, many knew how they would vote.
"I thought Winston was the overwhelming choice on the field, and despite my concerns about what's been alleged there was nothing clear enough to my knowledge off the field to make him ineligible to vote for," a Midwest voter said.
Said another from the south: "With legal black cloud gone, how do you not vote for the best player on the best team in the country?"
A few voters, however, pushed Winston down on their ballot or left him off. Two voters placed Winston lower on their ballots and two voters did not place Winston in their top three. Those four cited the investigation, his integrity or both.
"I take the integrity part of the Heisman mission statement seriously," a northeast voter said. "I read every word of the Winston investigation. I didn't find much integrity in his behavior, regardless of presumed innocence."
Said a midwest voter: "I made a personal judgment about Jameis Winston. I didn't vote for him even if he won't be facing charges."
The investigation clearly caused voters to weigh Winston's legal issues as well as his success on the field. The voting often comes down to the best player on the best team, an argument that Seminoles coach Jimbo Fisher has made for Winston.
Florida State's 13-0 season and No. 1 ranking clearly had an effect on voters as much as his passing yards and touchdowns.
"Jameis Winston made more big plays than anyone in the nation," a voter from the south said. "He was the most important player on the No. 1-ranked team. The decision for first pick was easy. After that, it was very difficult. Had Winston not been in the field, this might have been the most unpredictable Heisman race in history."
Contact Bob Ferrante at bobferrante17@gmail.com or follow him on Twitter @bobferrante.
---