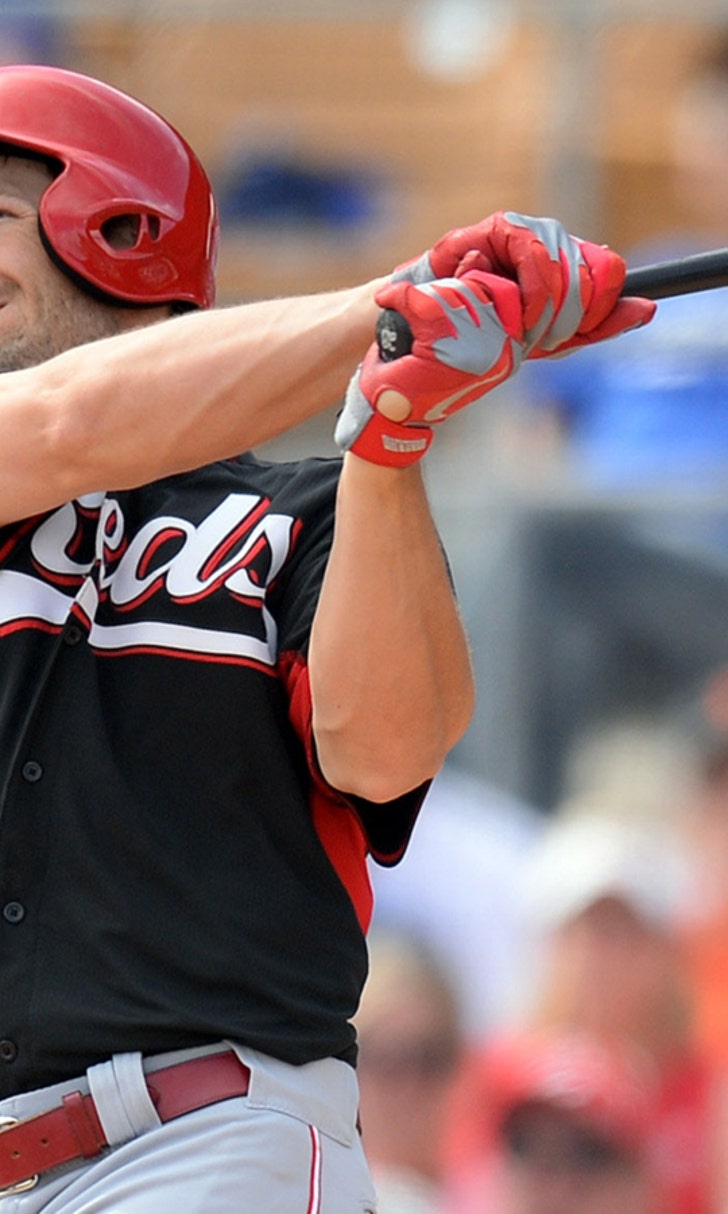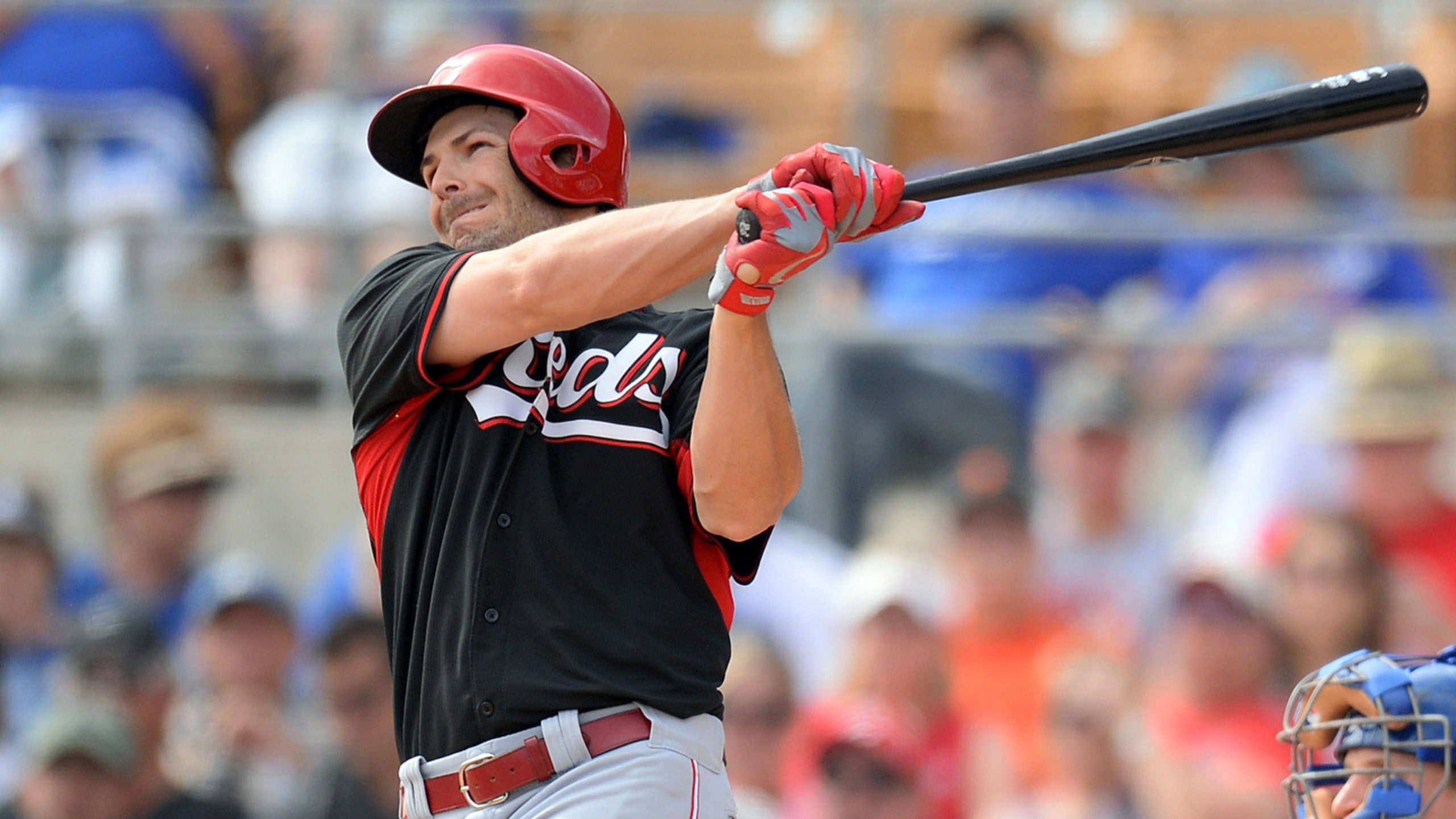 Heisey homers as Reds beat Brewers 16-4
BY foxsports • March 15, 2014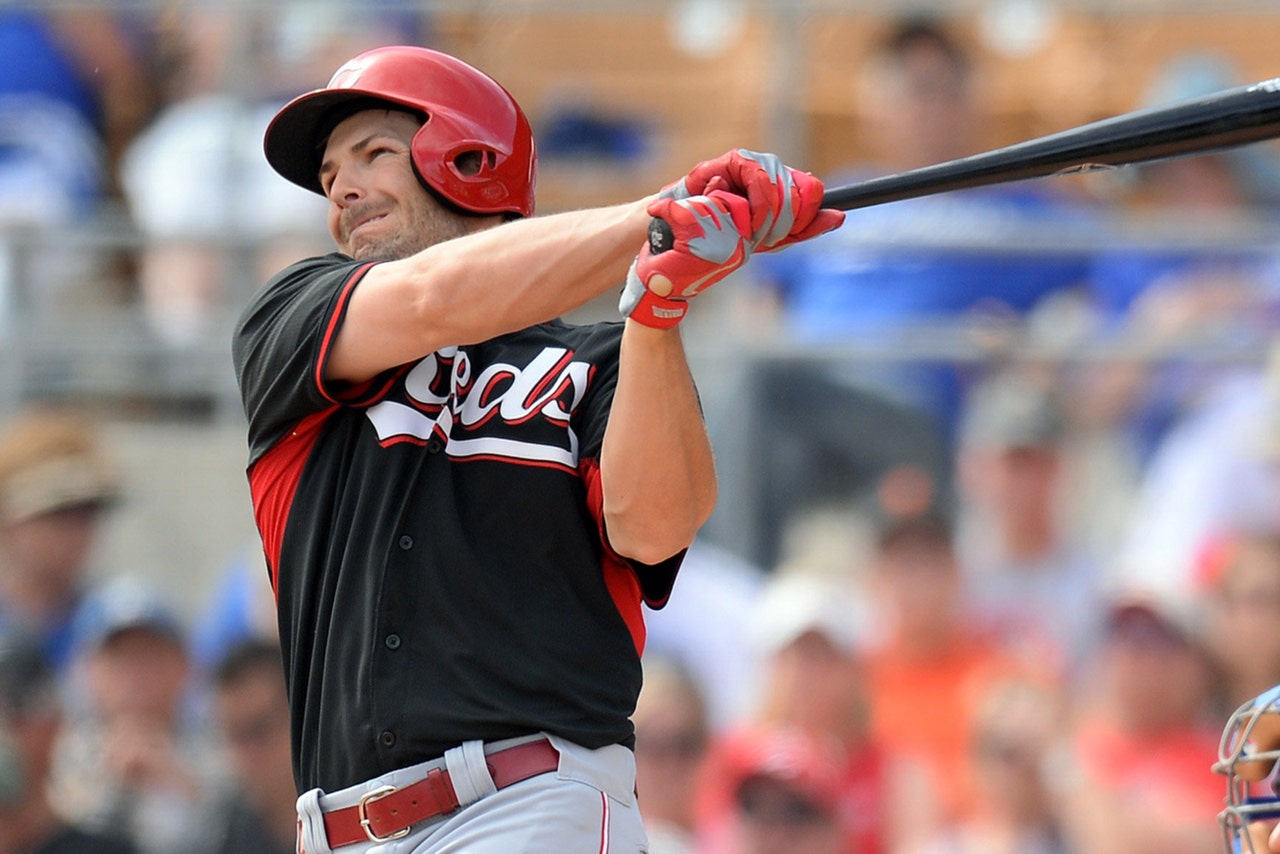 PHOENIX (AP) -- Chris Heisey hit his fifth spring homer and Cincinnati had 18 hits in a 16-4 victory over the Milwaukee Brewers on Saturday after Reds starter Homer Bailey was scratched with a sore right groin.
Brett Marshall subbed for Bailey and allowed one run in three innings. The right-hander has allowed one run in nine spring innings with 11 strikeouts.
Heisey hit a two-run homer in the first inning and a double in the third. He is hitting .421 with 11 RBIs in 13 games this spring.
Heisey had four home runs last spring and hopes a new stance with his hands lowered will help him feel comfortable at the plate. He was hitting during the offseason with a friend, Mets minor leaguer Joey Tuschak, and noticed how relaxed he looked at the plate with his hands low.
"That's a place I've been trying to get to," said Heisey, who hit .237 with nine home runs in 87 games last season. "One day, I tried it and it felt really good and so far in the games I've felt really good. When I get tense, I speed things up and this has helped me slow the game down. Over the past four or five years, I've probably has 10 or more stances, so It would be great to stick with something."
Neftali Soto had three hits, including a solo home run off Milwaukee reliever Francisco Rodriguez in the fifth. Roger Bernadina and Chris Nelson homered in the eighth for Cincinnati.
Ryan Braun and Aramis Ramirez had two hits apiece for the Brewers, and Mark Reynolds added a two-run single. Braun is now 10-for-17 (.588) in the spring, and Ramirez is hitting .538 (7-for-12).
STARTING TIME
Bailey, who signed a six-year, $105 million contract extension on Feb. 20, is listed as day-to-day. Reds manager Bryan Price said the strain was not significant and the decision to sit Bailey was a precaution.
Cincinnati's rotation has had its share of problems this spring. Mat Latos had left knee surgery last month and has yet to pitch this spring, and Mike Leake missed his first start this spring with an abdominal strain.
Brett Marshall has had trouble with control this spring, but walked only one Saturday. He also allowed a single to Braun and an RBI double by Ramirez.
"It's about being consistent and feeling good and I felt good today," he said. "I found out last night that I was going to start and I felt like things were in sync."
TRAINER'S ROOM
Reds RHP Jonathan Broxton, recovering from forearm surgery last August, is scheduled to make his spring debut Monday with a one-inning stint against the Cleveland Indians in Goodyear.
---