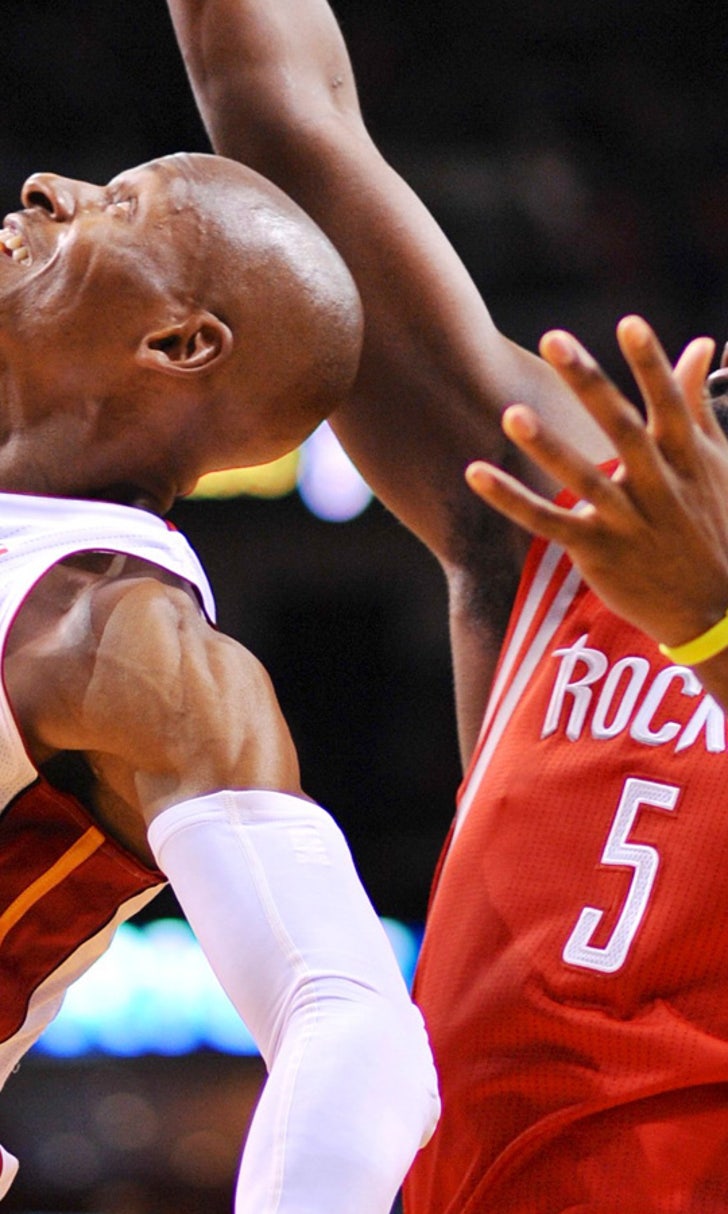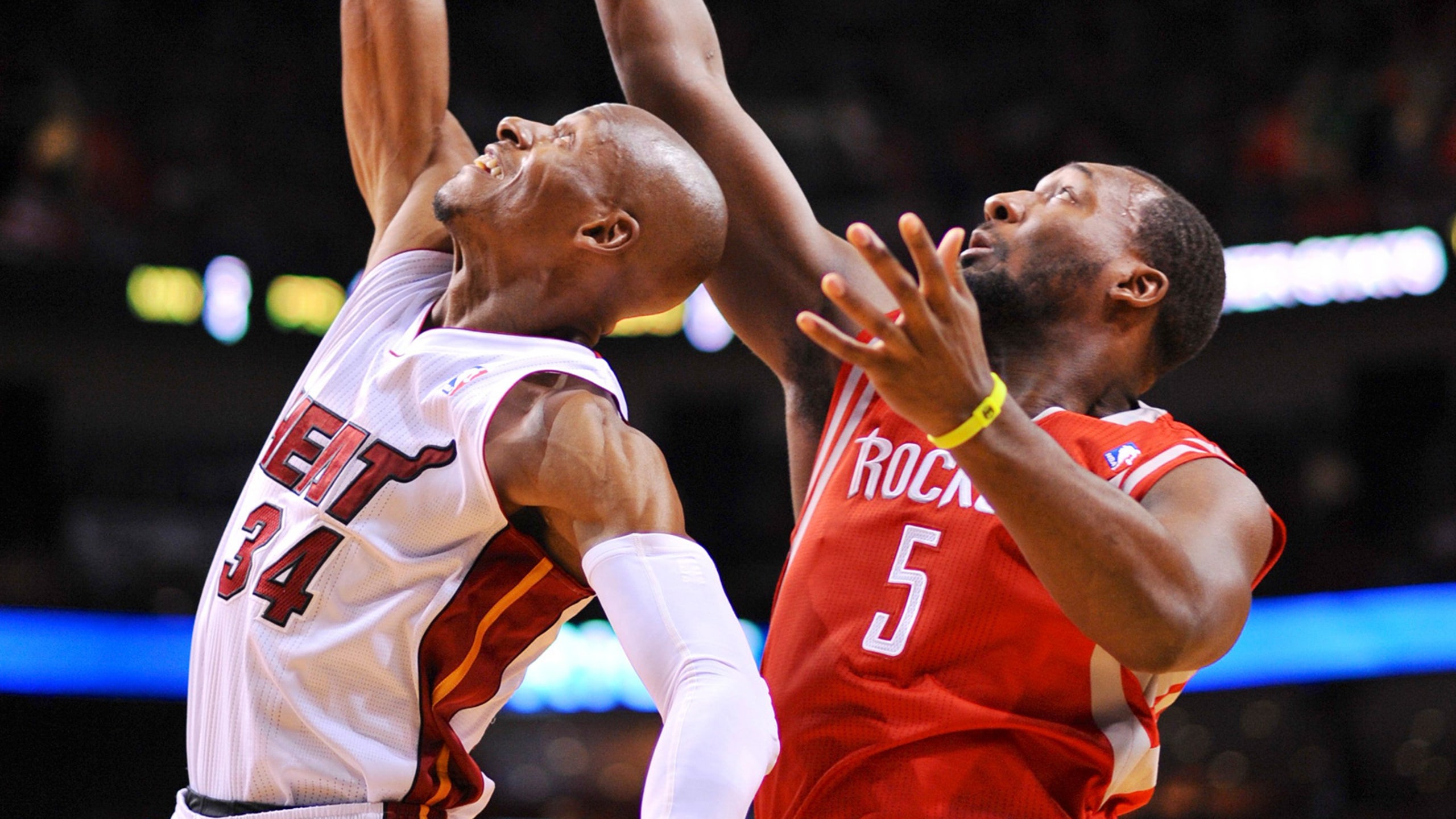 Heat Check: Ray Allen steps up late to rescue Heat
BY foxsports • March 16, 2014
MIAMI -- Ray Allen did his best to rescue the Miami Heat against Denver on Friday night but fell short.
The veteran sharpshooter again was on the mark Sunday, when he helped rally the Heat past the Houston Rockets.
Allen scored a season-high 25 points on 7-of-11 shooting -- 4 of 6 from 3-point range -- to help the Heat earn a 113-104 victory against the Rockets in amid a playoff-like atmosphere at AmericanAirlines Arena.
Houston had beaten Miami 106-103 on March 4 to begin the Heat's winless three-game losing streak. Miami then returned home to defeat Washington before losing to Brooklyn on Wednesday night and Denver on Friday night.
After trailing by five points with 6:04 remaining, Miami went on an 14-5 run. Allen scored 10 of the Heats points in that spurt, and his 3-pointer with 2:55 to go gave Miami a 106-102 advantage.
Miami finished the game with a 15-2 run overall after being behind 102-98 with 4:26 left.
LeBron James -- despite no fourth-quarter field goals -- and Dwyane Wade each had 24 points for the Heat (45-19), who snapped a two-game home losing streak. They entered having lost five of six overall.
James Harden scored 30 points and Dwight Howard had 21 points and 14 rebounds for the Rockets (44-22).
Miami trailed 81-79 entering the fourth quarter after having led by as many as 11 in the second quarter.
The Heat committed 6 turnovers that led to 7 Houston points in the third period.
THE TURNING POINT
Miami's 14-5 run, fueled by Allen, to build a 106-102 lead with 2:55 left.
THE DIFFERENCE MAKER
Allen, who after scoring 22 points in Friday night's loss to Denver, scored 25 in 29 minutes.
STAT OF THE GAME
Allen's shooting 7 of 11 overall, 4 of 6 from 3-point range, and 7 of 7 free throws.
WHAT'S NEXT
The Heat hit the road for two games, beginning at Cleveland 7 p.m. Tuesday.
You can follow Charlie McCarthy on Twitter @mccarthy_chas or email him at mac1763@bellsouth.net.
---