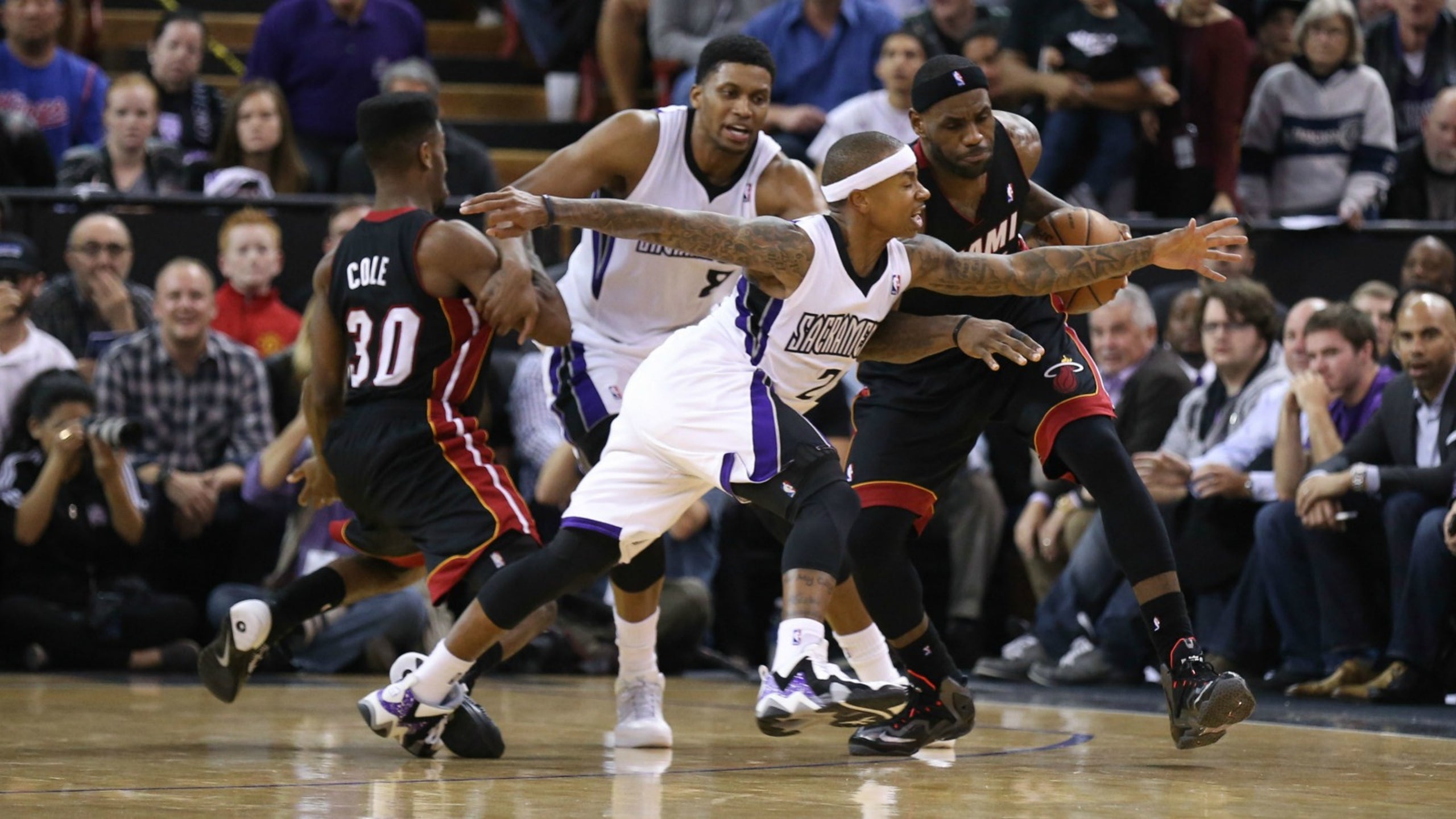 Heat at Trail Blazers game preview
BY foxsports • December 28, 2013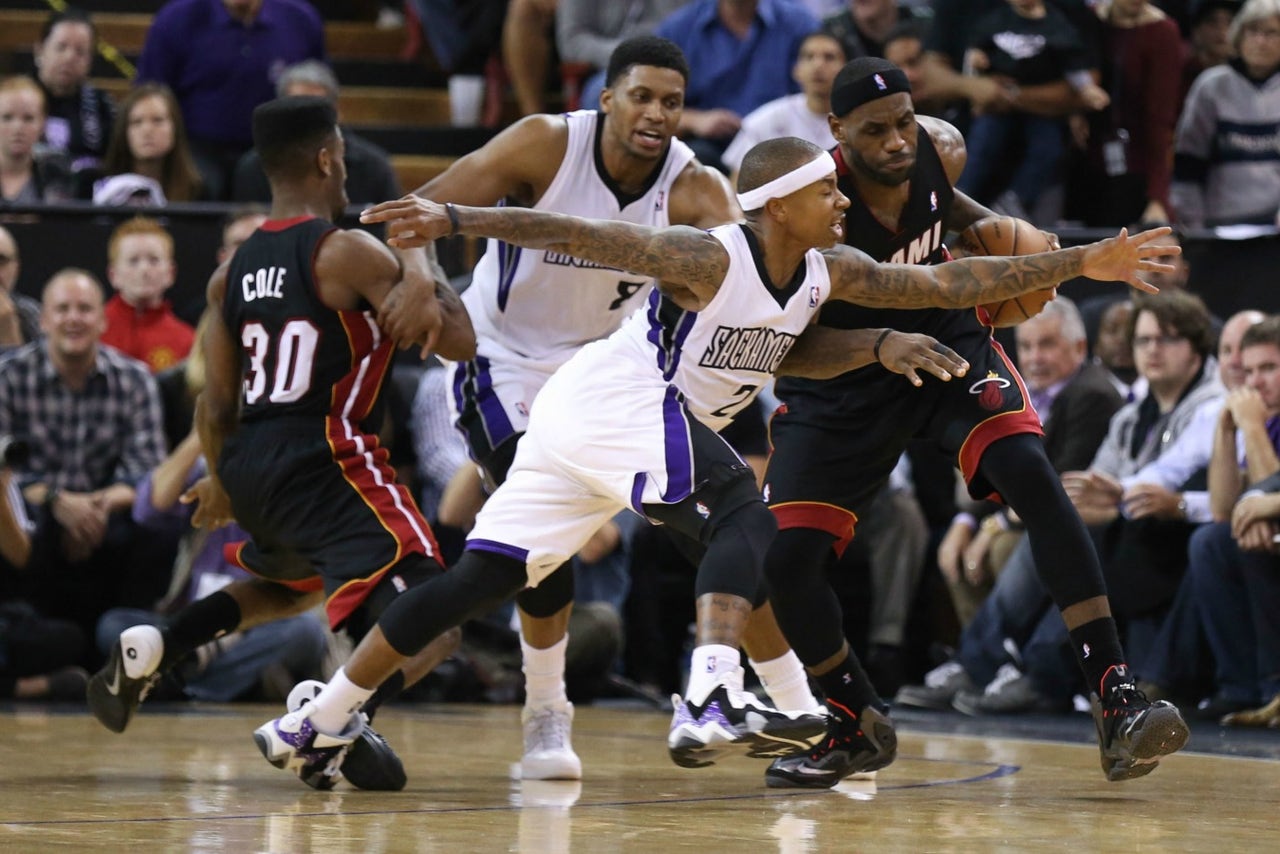 Game time: 10 p.m. ET, Saturday
TV: Sun Sports Florida
The short-handed Miami Heat couldn't keep a lengthy streak going in the latest stop on their Western road trip. They might have an even more difficult time getting back into the win column for a couple of reasons.
After an overtime loss to lowly Sacramento, Miami might not have LeBron James against one of the best teams in the NBA, the Portland Trail Blazers, on Saturday night.
The Heat (22-7) had won six in a row before a 108-103 defeat to Sacramento, the last-place team in the Pacific Division, on Friday night. Miami, which failed to capitalize on an early 17-point lead, played without Dwyane Wade, Ray Allen and Chris Andersen.
James had 33 points, eight rebounds and eight assists for the Heat but also strained his right groin as their 19-game win streak against Western Conference opponents also ended.
"It ain't feeling too good right now," James said.
It's unclear if the Heat star will sit out Saturday. James is averaging 30.4 points, 9.8 rebounds and 7.7 assists in his last 18 games against the Blazers.
He's also averaging 34.8 points, 10.8 rebounds and 7.8 assists in his past six visits to Portland, but was held to 15 points on 6-of-16 shooting (37.5 percent) in the loss in January.
Allen (knee) and Andersen (back) could also be on the bench again, but Wade could return.
Wade has rested at least once in most of Miami's sets back-to-back games this season because of his troublesome knees. The Heat will likely need all the help they can get against a Portland team trying to recapture sole possession of the league's best record and the Northwest Division lead from Oklahoma City.
The Blazers (24-5) have won seven of eight but have claimed their last four victories by four points or fewer and two in overtime. They outscored the Los Angeles Clippers 10-5 in the final 1:05 of the extra period Thursday in a 116-112 win.
LaMarcus Aldridge had 32 points and 10 rebounds after being unsure he would play. The forward was still dealing with some nagging pain following the removal of his wisdom teeth Sunday.
After practice Friday, Aldridge said his mouth still felt sore, but he expected to play against Miami.
"It's going to be tough. They're a really good team with a lot of good players," he said. "They have arguably the best player in the league right now in LeBron. It's going to be tough, but we'll have our game plan ready. I think we'll be ready for the challenge."
Portland has alternated losses and wins in seven matchups with the Heat and all five since James and Bosh joined Wade in Miami before the 2010-11 season. The Blazers, 12-2 at home, had lost three straight on their own floor against the Heat before a 92-90 win Jan. 10.
Miami is 8-5 on the road and has dropped two of its last three there.
Aldridge is averaging 24.8 points in his last six games against Miami, his third-best showing versus any opponent in the past five seasons. He's averaged 26.3 points against Chicago over than stretch and 25.4 versus Detroit.
The Blazers' other top scorer, Damian Lillard, had 33 points on 10-of-18 shooting in the most recent game against Miami, a 117-104 road loss Feb. 12.
Bosh had a team-best 32 points and 11 rebounds in that win, and averaged 30.5 points on 76.5 percent shooting (26 for 34) in last season's two meetings.
---