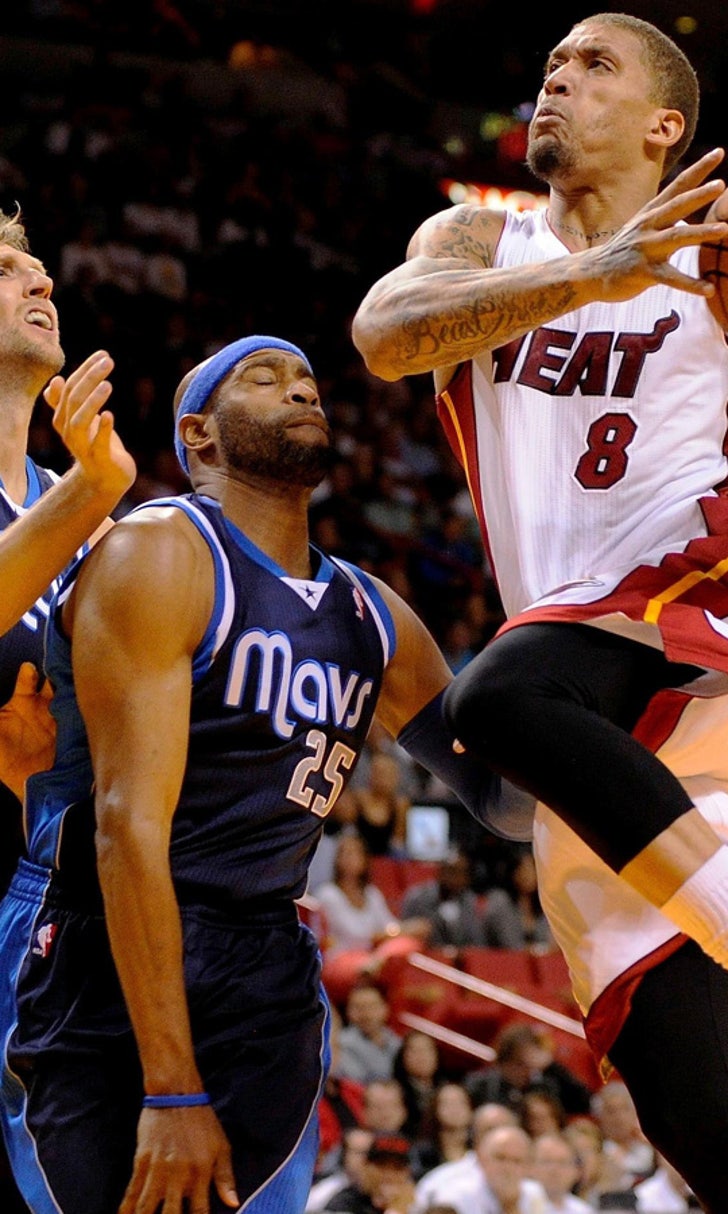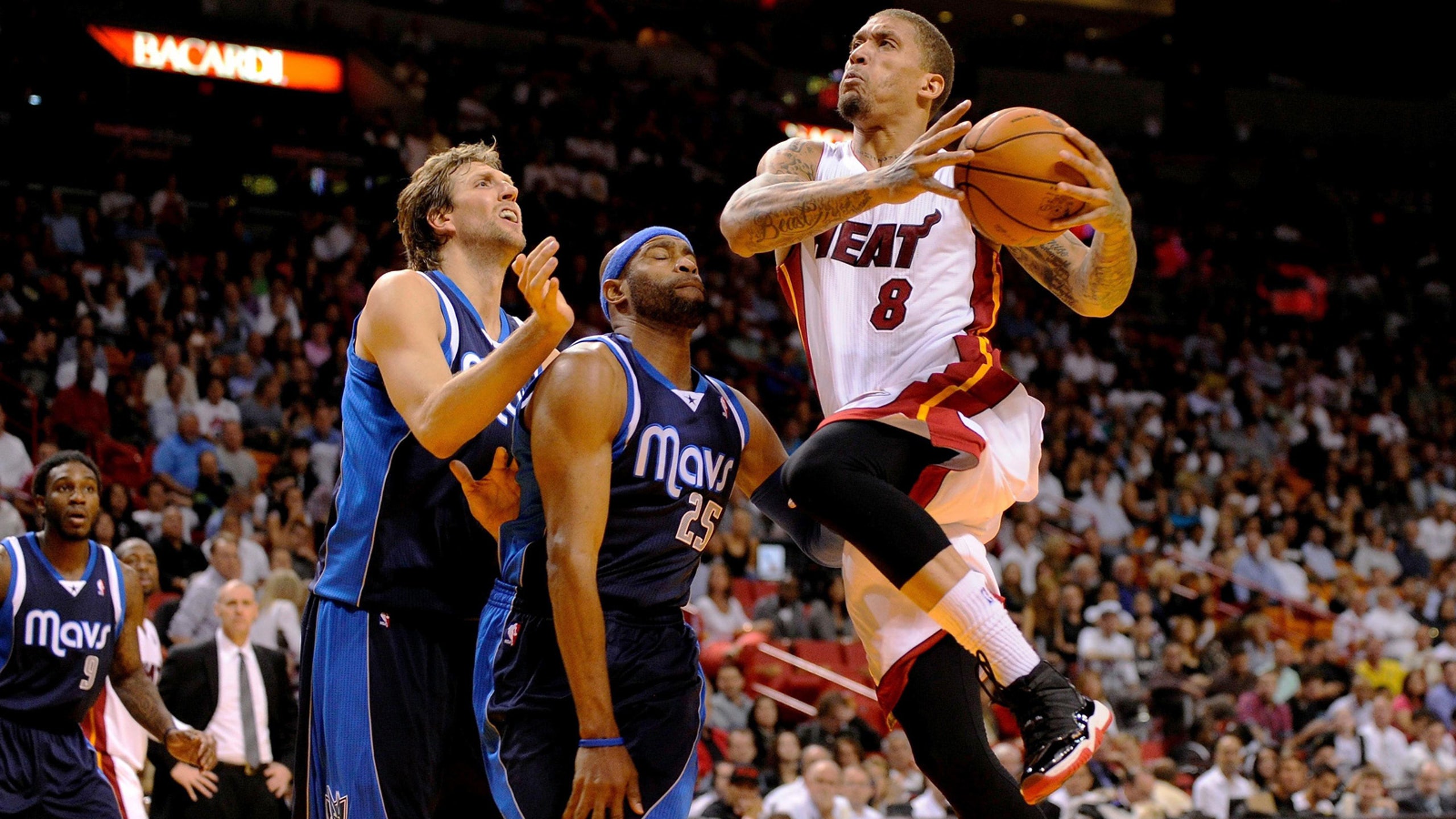 Heat at Mavericks game preview
BY foxsports • February 17, 2014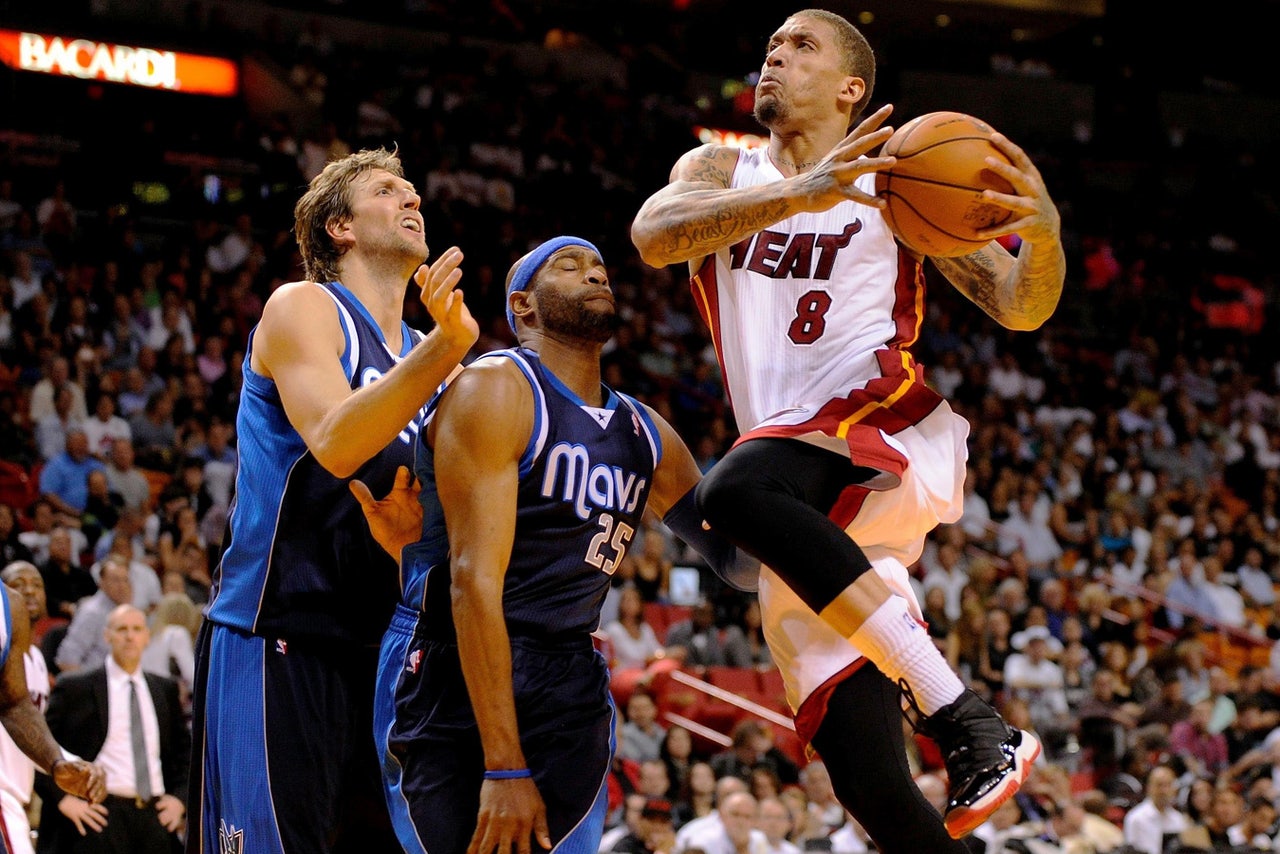 Game time: 8:30 p.m.
TV: Sun Sports
Anything short of a third straight NBA title would be a disappointment for the Miami Heat, which is why they're not getting caught up in the drama of the race for the Eastern Conference's No. 1 seed.
Health is their main concern as they look to make another championship run, and they'll hope to be at full strength Tuesday night while seeking to win a sixth consecutive meeting with the host Dallas Mavericks.
LeBron James is having another MVP-caliber season with Chris Bosh playing a solid supporting role, though Dwyane Wade has missed 15 games due to various ailments as Miami (37-14) sits 2 1/2 games behind first-place Indiana in the East.
The Heat won five of six prior to the All-Star break even with Wade missing the last two contests with a migraine headache and nerve irritation in his left foot. He did play just under 12 minutes in Sunday's All-Star game and scored 10 points, and Miami hopes he'll be able to play the majority of contests down the stretch despite also battling knee problems.
James scored 22 points and Bosh had five in the East's 163-155 win.
"What matters more is that we're healthy. We're going to compete for first place of course, but we're not going to make it this huge thing," Bosh said. "We're within striking distance, 2 1/2 back. We like our chances."
James has been dominant as usual and capped off a brilliant performance with a 3-pointer with less than a second remaining to beat Golden State 111-110 on Wednesday. He finished with 36 points, 13 rebounds and nine assists.
"I was going for the win the whole time," James said. "I just wanted to make sure either I made it and there was no time left, or I missed it with no time left. That was my only mindset. It was a big shot."
Miami won three times on a four-game road trip before the break and will follow it with a pair of tough road contests. It faces Oklahoma City on Thursday after looking to beat Dallas for the sixth straight time since the Mavericks beat the Heat in Game 6 of the 2011 NBA finals to win their first championship.
James hit 14 of 18 from the field and scored 39 points in Miami's 110-104 win Nov. 15 to help overcome 28 points from Dirk Nowitzki, who battled a sprained ankle to play 8 1/2 minutes in the All-Star game.
Nowitzki had 18 points as the visiting Mavericks (32-22) beat Indiana 81-73 on Wednesday for their sixth victory in seven tries, moving 10 games about .500 for the first time since their title-winning season. They had their five-game winning streak snapped the previous night in a loss to Charlotte, where Nowitzki suffered the injury that has yet to keep him from missing time.
"This is a big win for us. We really needed it," coach Rick Carlisle told the team's official website. "We had built up good momentum and seemingly (Tuesday) we just let everything blow to smithereens. And this shows the guys understand the importance of playing together, playing tough and playing for each other."
Monta Ellis scored a game-high 23 points for Dallas, which faces Philadelphia, Detroit and New York on a road trip beginning Friday following two more days off after facing the Heat. Carlisle hopes his team can remain sharp.
"We've been playing well, but we need the rest," Carlisle said. "We've got Miami coming out of the break, so it's not like there's any picnic going on here. The games are all going to be hard."
James is averaging 30.2 points and shooting 61.6 percent during Miami's winning streak over Dallas.
---