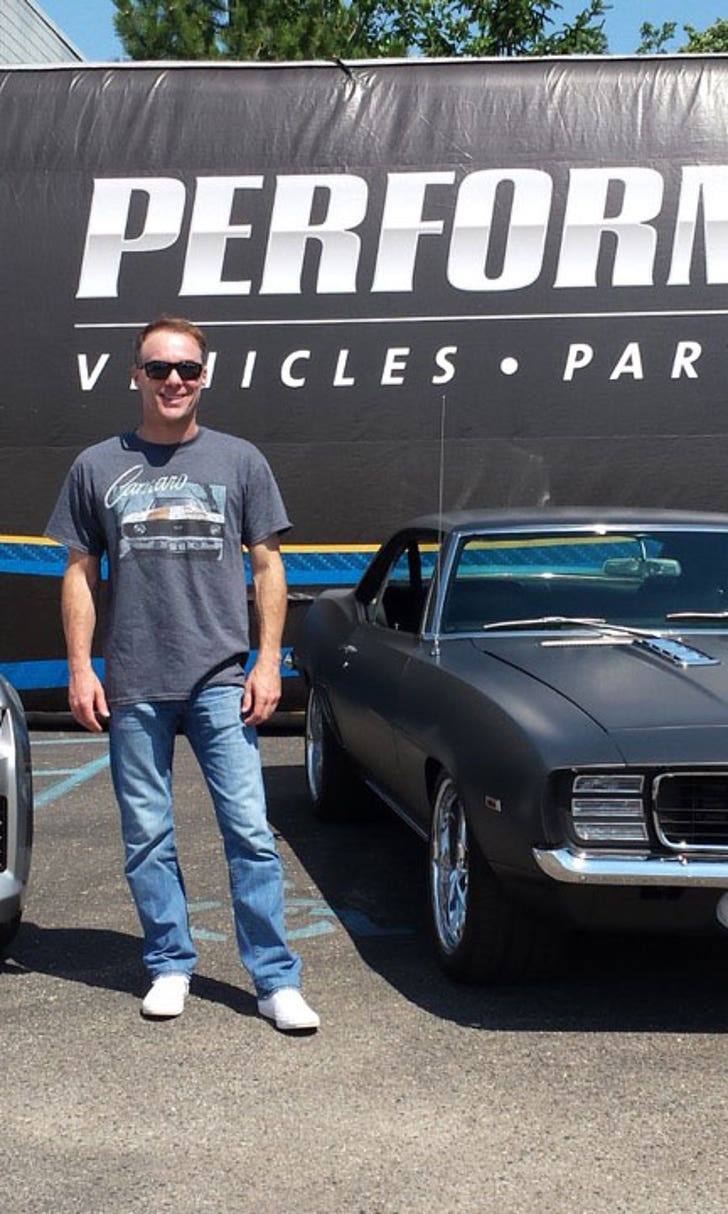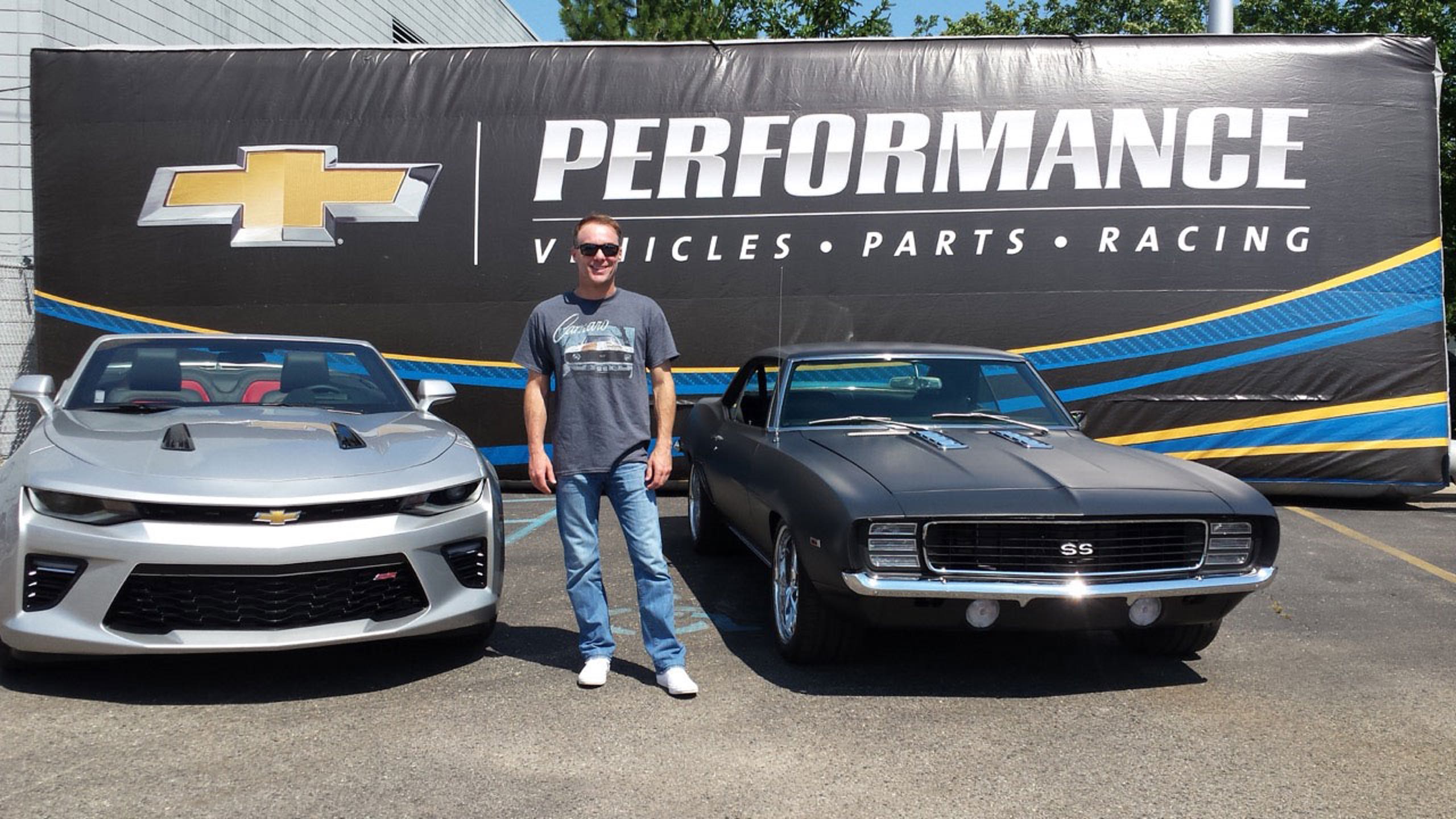 Harvick breaks out the '69 Camaro for Woodward Dream Cruise
BY foxsports • August 14, 2015
Defending Sprint Cup Series champion Kevin Harvick admits he is not a huge car enthusiast, but the Stewart-Haas Racing driver broke out his 1969 Chevrolet Camaro for the Woodward Dream Cruise Thursday afternoon in the Detroit metro area.
"This is pretty neat to see all the cars, the people and the event itself," Harvick told FOXSports.com as he powered through the gears and drove along Woodward Avenue, his first time at the event.
While Harvick has a shop full of his old race cars, Harvick admits he is not a big car guy outside of the racetrack.
"This '69 we actually built just because I wanted something to cruise around in," Harvick said. "I don't have an abundance of cars because it's hard for me to just go drive them in general. In order to take care of a car properly you need to drive it to keep it as fresh as you can."
Riding around in the fully restored Camaro, Harvick said this was just his second or third time driving the car he bought in Georgia six or seven years ago. Harvick had the car shipped to the Detroit area for Thursday's event.
When he bought it, the car was in fairly good condition, aside from the trunk and the paint on the roof. As they began to restore the car, Harvick decided to fully restore the car as something he could have fun in.
Instead of collecting classic cars, Harvick enjoys amassing his old race cars because they can sit in his shop without needing to be run consistently.
"The biggest thing in my collection -- just because they can sit -- are old race cars, race trucks, I have my original go-kart van I had back in the early '80s that I found in a guys backyard and restored," he said. "I had a '55 Chevy that I didn't drive, so I got rid of it."
Of the race cars in his personal collection, Harvick's prized possession is the first NASCAR truck that he ran in 1995 with his family.
"We built it in '95 and we've restored that one," he said between shifting gears as he continued to work his way through the Woodward Dream Cruise traffic. "That one has some cool stories behind it from when we were building it. To have that back, something we raced as a family at that level was pretty neat to have back. My box van from my go-kart days is pretty cool, just because you spend so much time in with my friends, my dad and my grandpa driving across the country. To have that back is pretty neat. They all have their own spot in history, you can say."
At home, Harvick, the father of young son Keelan, leaves the 1969 Camaro in the garage and instead drives a Chevrolet Tahoe, saying, "You've got to haul the car seat in the back, so..." 
---
---