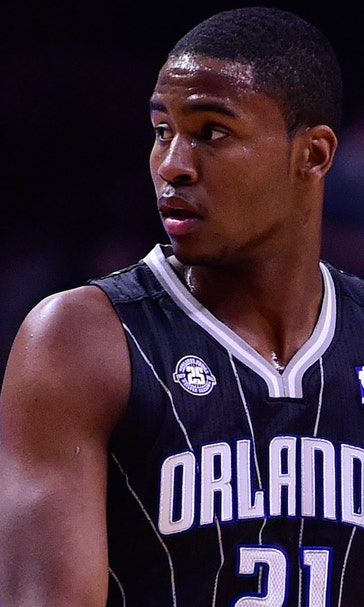 Harkless takes step back in third season with Magic
April 20, 2015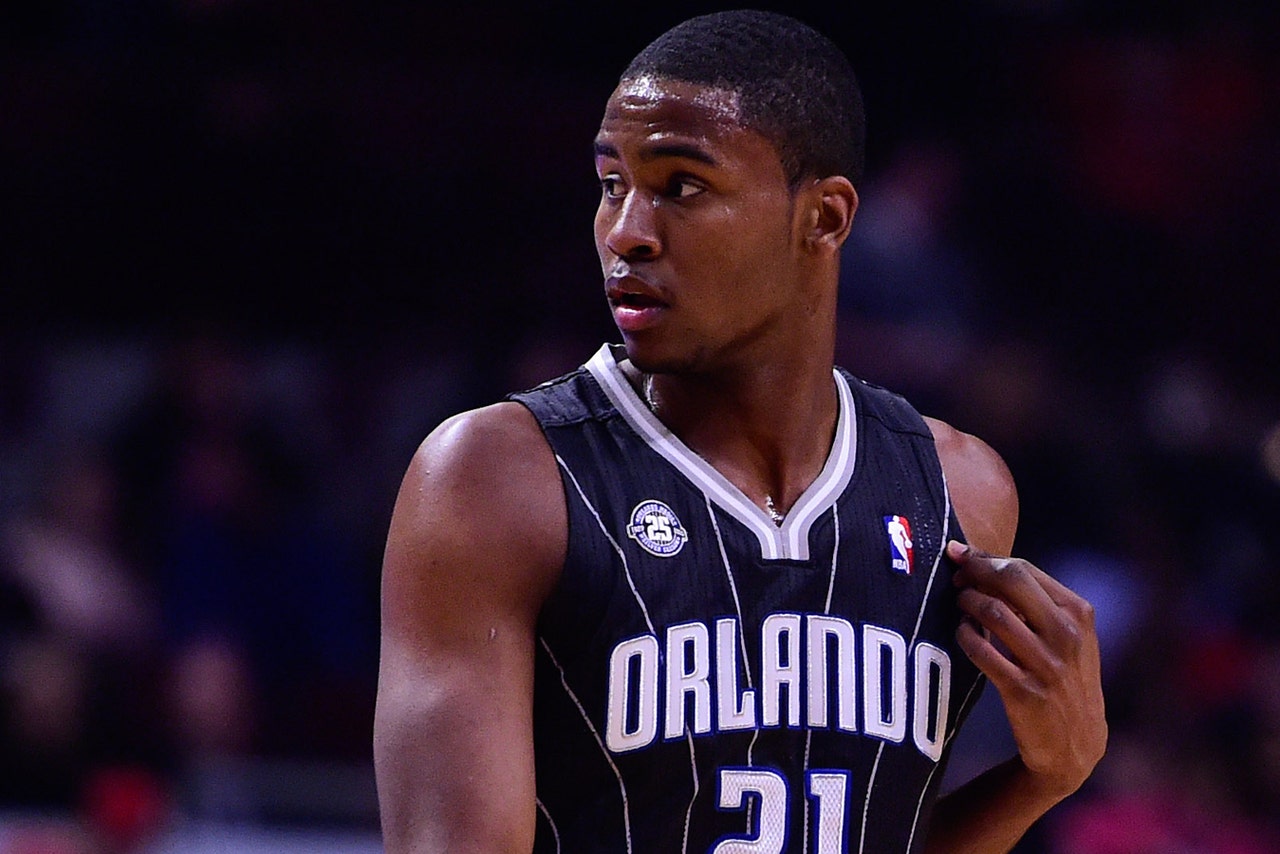 A year ago, the Orlando Magic could point with some pride after a disappointing season that at least they found much-needed playing time for Maurice Harkless.
His future with them appears far less promising now.
Except for Andrew Nicholson and frequently-injured rookie Devyn Marble, no member of the Magic posted fewer minutes this past season than Harkless, whose averages of 3.5 points and 2.4 rebounds a game were the lowest of his three-year NBA career. After making 59 starts as a rookie and 41 in 2013-14, the 21-year-old forward started in only four games while not getting into 37 other contests for reasons which had nothing to do with injuries.
If not for Lance Stephenson, whose joining of the Charlotte Hornets after signing a $27 million contract over three years turned into a total disaster, Harkless would have ranked last in 3-point shooting percentage among all players who averaged more than one attempt per game and played at least half the season.
"When you play so little all year, you never know when you're going to play," he said in March. "And sometimes it's tough to be ready."
Until a three-game stretch during the season's final month when Tobias Harris was out due to a sprained left ankle, Harkless' only start came Nov. 24 at Cleveland. He scored only two points in 27 minutes of a 106-74 loss, which tied for the Magic's largest margin of defeat all season.
Harkless had a season-high 18 points March 18 at Dallas in a game the Magic nearly pulled out after being down by as many as 22. That was also the second and final game of the season where he connected more than once from 3-point range.
After having the second-largest improvement in 3-point shooting percentage of anyone in the NBA from 2012-13 to 2013-14, Harkless hit only 10 of his 56 attempts. His problems on offense had an effect on his defense, particularly in blocked shots. He had a total of nine blocks, down from 50 the year before and 62 in his rookie season, for a team which was one of two to average fewer than four a game.
 WHAT HE DID RIGHT
For the third season in a row, Harkless finished with more steals than turnovers. Heading into the final weekend of the regular season, only 12 players averaging at least one steal a game could make that claim. The problem was Harkless didn't qualify among the leaders in that category because his 32 steals took place in 45 games.
WHERE HE NEEDS TO IMPROVE
It's not hard to figure out where someone who set career lows in overall field-goal percentage (.399), 3-point shooting percentage (.179) and free-throw percentage (.537) needs to get better. He hit only six of his 19 free throws after the All-Star break.
BEST GAME
March 8 vs. Boston. Playing time under interim coach James Borrego had been almost as scarce as it was under Jacque Vaughn until Harkless came off the bench to contribute 14 points and seven rebounds as the Magic rallied from a 20-point second-quarter deficit for a 103-98 victory over the Celtics. "Sometimes you're just out of the rotation because other players are playing very well," Borrego said afterward. "Tonight his number was called, and he responded."
ADVANCED STATS
8.4 player efficiency rating (based on 15.0 league average), 44.9 true shooting percentage (accounting for free throws and 3-pointers), 13.7 usage rate (possessions used per 40 minutes).
LOOKING AHEAD
His salary will go up from $1.89 million to $2.89 million next season. The Magic picked up the fourth-year contract options of Harkless, Nicholson and Evan Fournier in October. Of those three, only Fournier figures prominently in their current plans.
You can follow Ken Hornack on Twitter @HornackFSFla or email him at khornack32176@gmail.com.
---