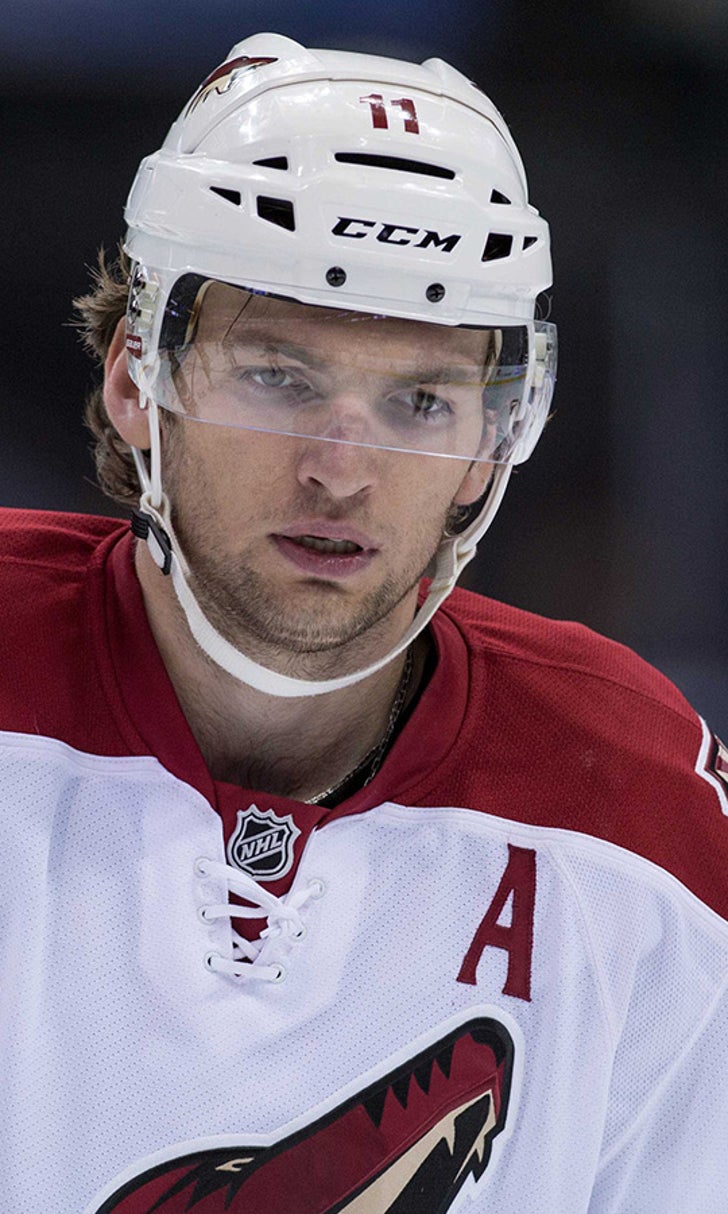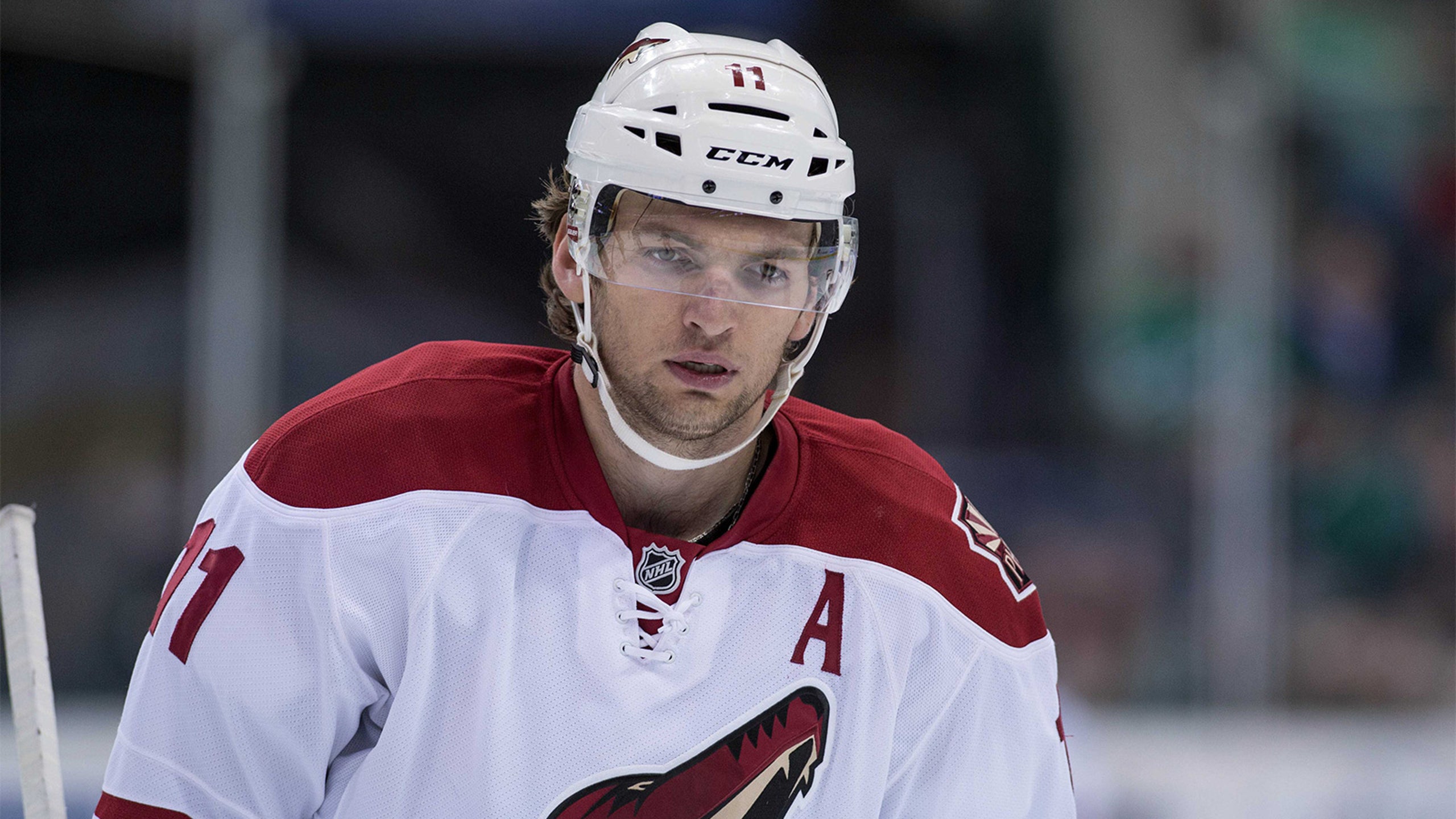 Hanzal's return gives Coyotes a boost for road trip
BY foxsports • October 27, 2014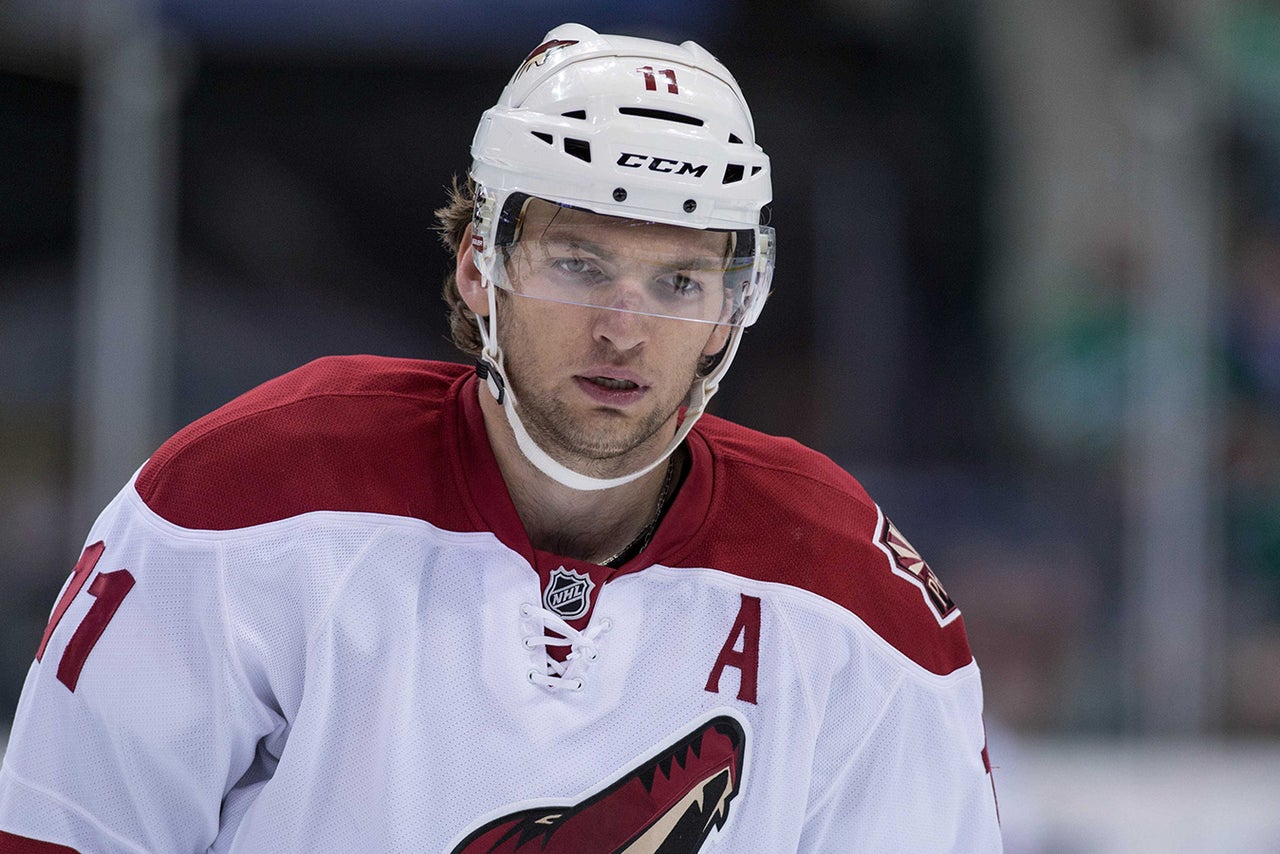 The Coyotes lineup got a boost on Monday in Tampa when center Martin Hanzal returned to the ice for practice after the team touched down for the first game on a four-stop trip through Tampa, the Miami area, Carolina and Washington.
Coach Dave Tippett said that he expected Hanzal back in the lineup, but Hanzal returned with some new linemates. Hanzal was centering Sam Gagner on the left wing and Shane Doan on the right side. Lauri Korpikoski jumped to the left side on center Antoine Vermette's line while Mikkel Boedker shifted to the right side, where he looked more comfortable last season.
"Getting Hanzal back hopefully will help us balance out a bit," Tippett told FOX Sports Arizona's Todd Walsh. "He's had a little bit of a history of some injury problems so it's good to see him back and in good spirits. He's a big part of our team."
Although he could be with new linemates yet again, it appears Gagner will play his second straight game on the wing after playing the first six at center.
"We're just trying to put him in situations where he gets the puck a little more and can have an effect with the puck a little more," Tippett said. "I'm not sure if that's where we'll be tomorrow but we'll see where it goes."
The Coyotes added Brian Rolston to the team's pro scouting and analytics staff on Monday.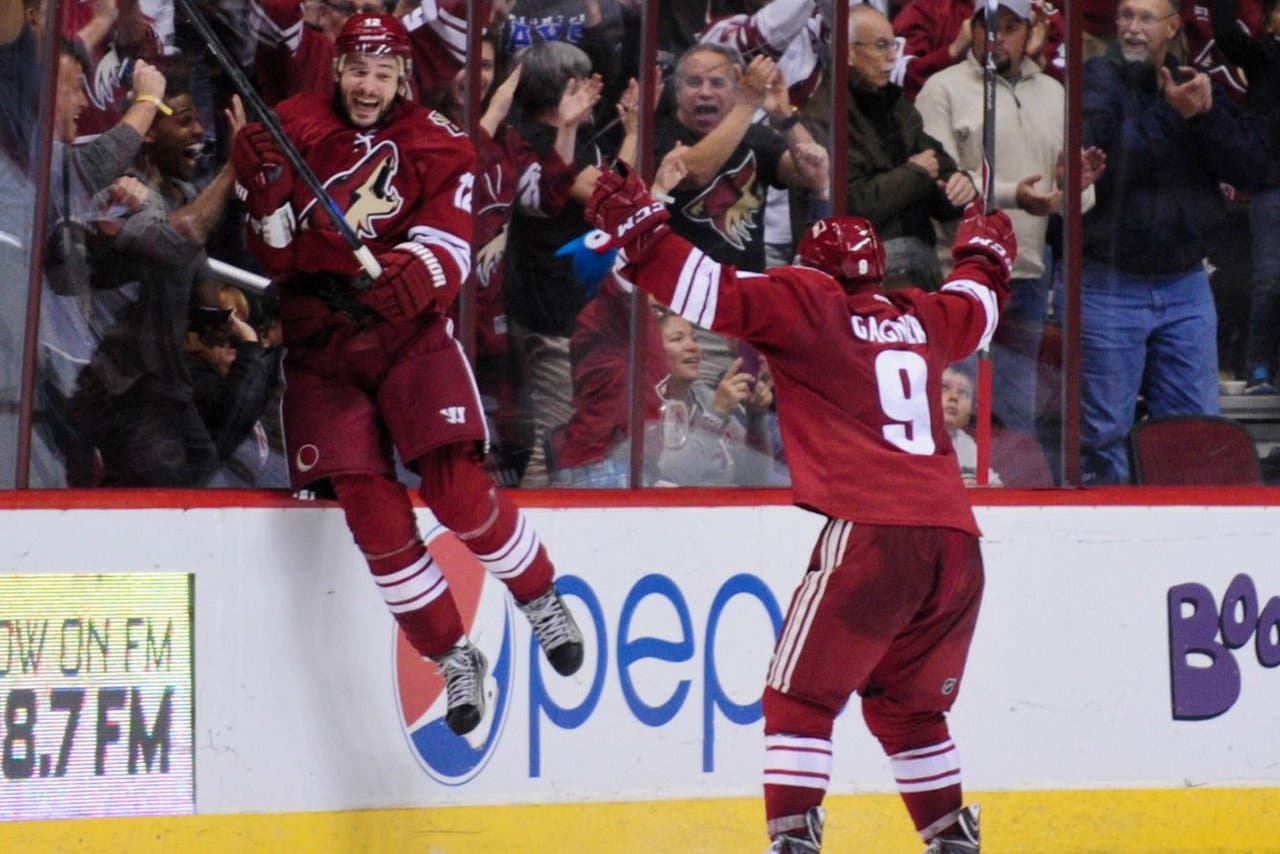 COYOTES AT LIGHTNING
When: 4:30 p.m. Tuesday
Where: Amalie Arena, Tampa, Fla.
TV: FOX Sports Arizona
Records: Tampa 5-3-1; Arizona 3-3-1
Injuries: Tampa D Victor Hedman (fractured finger) is out. RW Brett Connolly (lower body) and RW Ryan Callahan (lower body) are week to week. Arizona F David Moss (upper body) is week to week.
Quick facts: Tampa has allowed just one power-play goal at Amalie Arena this season in 13 chances. The Coyotes' power play is ranked fourth in the NHL at 26.7 percent. ... Tampa's top pick (third overall) in 2013, Jonathan Drouin, has a goal and three points in four games since being recalled. ... F Steven Stamkos leads the Lightning with six goals and is tied with Tyler Johnson for the points lead with eight. Johnson is riding a career-best point/assist streak of six games.
Rolston concluded a 17-year NHL career in 2011-12. He scored 342 goals while playing in 1,256 NHL games with the New Jersey Devils, Colorado Avalanche, Boston Bruins, Minnesota Wild and New York Islanders. He also had 20 career postseason goals and was part of New Jersey's Stanley Cup Championship team in 1995.
The Portland Pirates officially announced the signing of forward Paul Bissonnette to an AHL professional tryout contract (PTO). The six-year NHL veteran will join the team later this week.
Bissonnette has not played in the AHL since the 2008-09 season, but played in a total of 161 regular-season AHL games between 2005 and 2009, all with the Wilkes-Barre/Scranton Penguins. With Wilkes-Barre/Scranton, Bissonnette had 13 goals, 30 points and 387 penalty minutes.
This type of contract is limited to 25 games, and a player can only be signed to a PTO twice per season. After the second time, the player is either signed to a standard player contract or becomes a free agent.
"He's a good man," Tippett told Walsh. "I love his enthusiasm. He's jumping in and wants to work his way back in. The other thing that was good to see is his teammates here are really happy for him."
The team opted to fly out early (9 a.m.) on Monday for Tampa and have a practice, rather than it's normal procedure of practicing in the Valley and then flying out and having a morning skate on Saturday.
"When you lose three hours, the first day is always hard to get acclimated," Tippett said. "We've never done it this way before. Guys don't have to be up, ready to go to practice at 9 o'clock in the morning which is 6 o'clock body time for them. Let them sleep a little more tomorrow. After tomorrow, you hope they're acclimated."
Follow Craig Morgan on Twitter
---
---