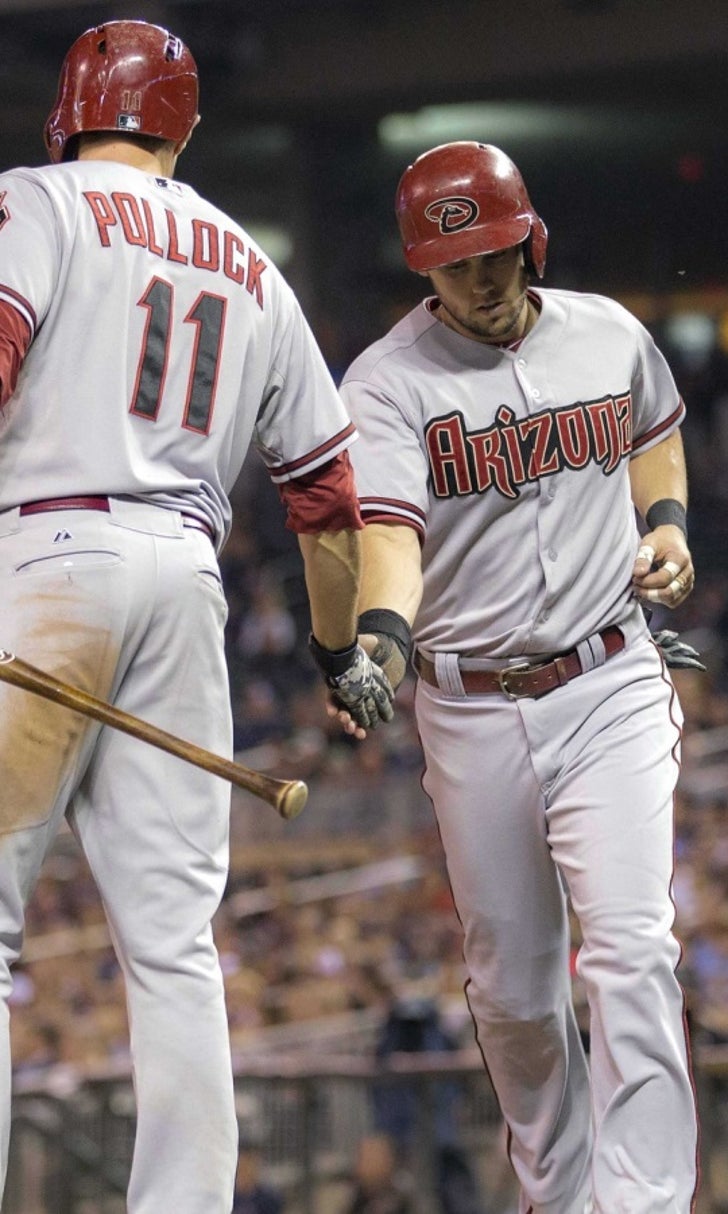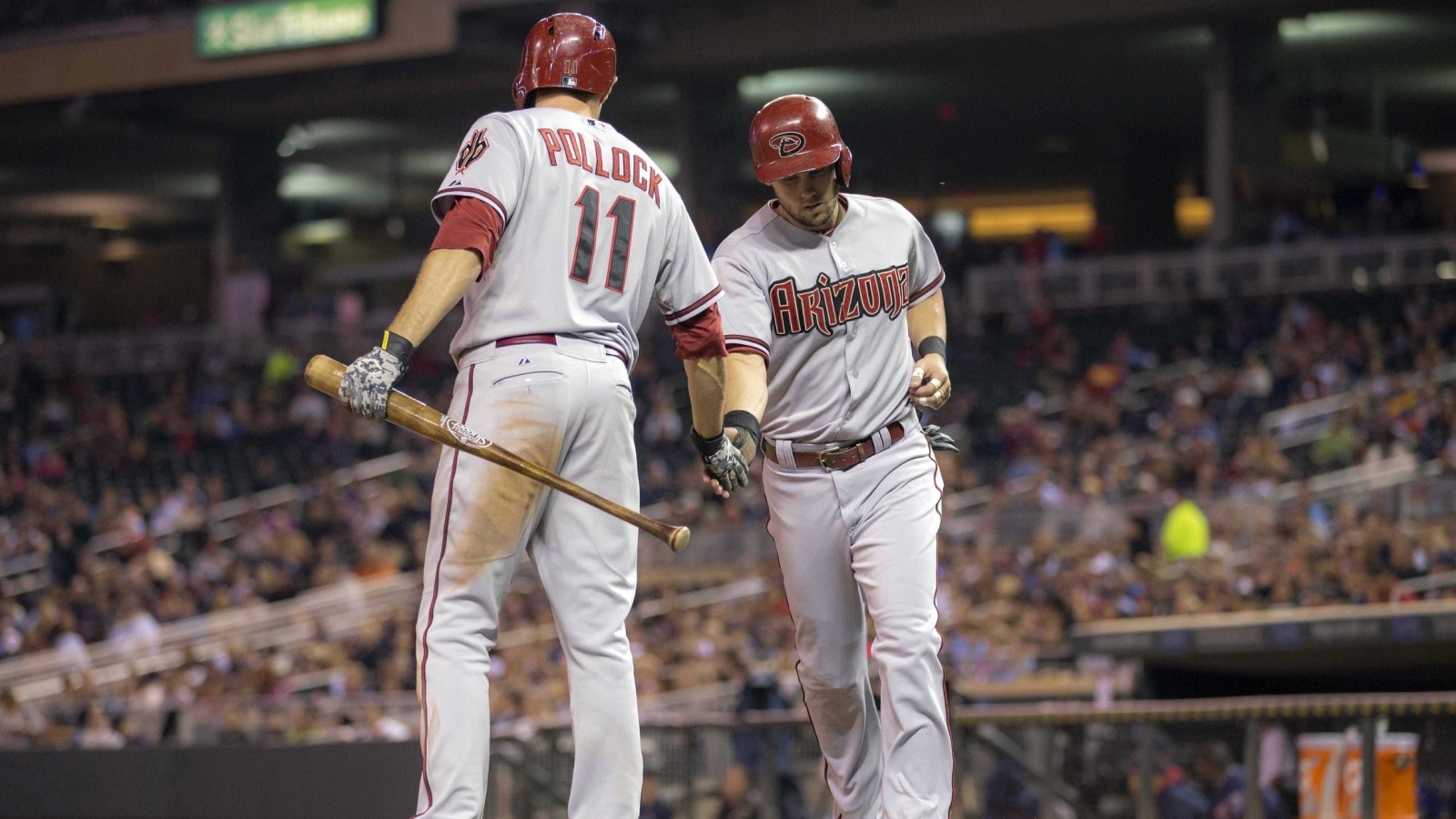 Hale: D-backs strong up the middle
BY foxsports • October 22, 2014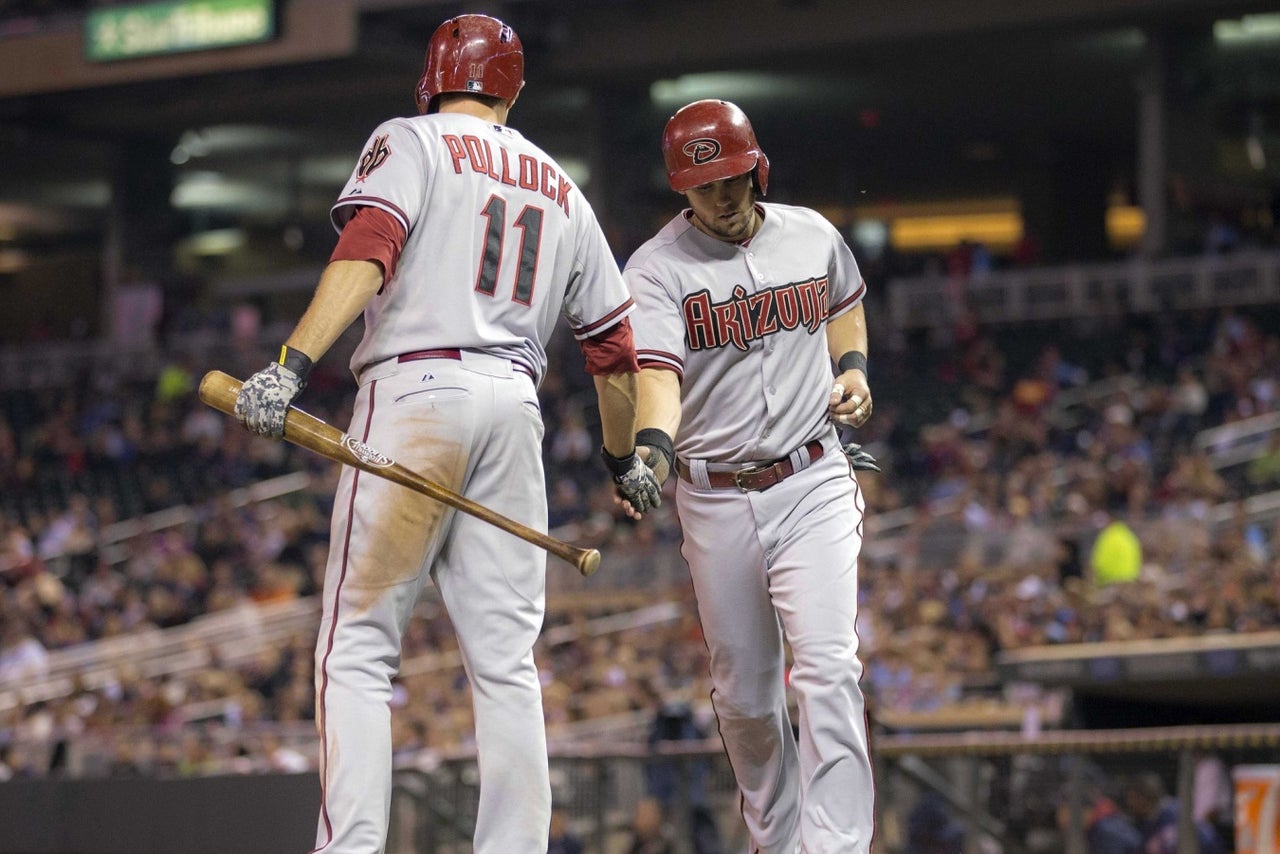 PHOENIX -- Diamondbacks manager Chip Hale knows what he likes when constructing a baseball team, and he sees a lot of it in the first group he will take to spring training.
"Since I was a young baseball player, we were always taught to be strong up the middle -- catcher, second base, shortstop, center field," Hale said last week after he was introduced as the organization's seventh manager. "If you look, this team to me athletically can be that."
Hale specifically mentioned middle infielders Chris Owings, Didi Gregorius and Nick Ahmed and center fielder A.J. Pollock.
Owings began the season as the starting shortstop and ended it as the starting second, the position he is expected to occupy in 2015. Gregorius finished the year as the starting shortstop, and scouts said both he Ahmed have top-tier defensive skills.
Center fielder Pollock appeared well on his way to a career year before he missed three months with a fractured right hand. But he was back and healthy for the final three weeks.
None is older than 26, and Hale sees players who are on the rise.
"These to me are impact guys, and those guys are hard to find," Hale said. "Now there is going to be some development with Owings and Gregorius. Pollock has to stay healthy. You look around the league, it is hard to find shortstops. And I think with Ahmed, there are three major league shortstops on one team. Those are great pieces to have. You can move them around any way you want and see what works best, but I think that's great."
It remains to be seen if all of those assets remain with the team, of course. The D-backs are deep in the middle infield, including Aaron Hill and Cliff Pennington, and in the bullpen, where power arms extend into the high minors. If the D-backs deal from strength in their quest for starting pitching, movement there is possible.
Owings had not played a lot of second base but his offensive credentials are solid. He was the National League rookie of the month in April, when he hit .298 with four doubles and four stolen bases. He finished hitting .261 with six home runs, 26 RBI and eight stolen bases in 310 at-bats. Owings also was held down by injuries, missing about 10 weeks because of a shoulder injury that required offseason surgery, but he still finished fourth among NL rookies with a 1.8 WAR, according to FanGraphs. Teammate Ender Inciarte (2.9) was second.
While at the top defensively, Gregorius and Ahmed continue to hone their offensive skills. Gregorius hit .226 with five triples, six homers and 27 RBI in 270 at-bats, showing an occasional ability to drive the ball. Ahmed hit .312 with 26 doubles, 47 RBI and 14 stolen bases in 104 games at Triple-A Reno while hitting .200 in 70 at-bats with the D-backs.
Pollock was slashing .316/.366/.554 on May 31, the day he was hit by a pitch from Johnny Cueto that sidelined him until Sept 2. Pollock was 12-for-27 with eight extra-base hits in seven games in the lineup spot, seemingly settling in just as his season was stalled.
Inciarte took a big step forward as a leadoff hitter and center fielder in Pollock's absence, and it remains to be seen how much time Inciarte will get this season in a crowded outfield -- Pollock, Inciarte and David Peralta started at least 70 games in the outfield, and Mark Trumbo will move back when Paul Goldschmidt returns to play first base. Cody Ross played 50 games in the outfield last season and expects to make an impact in his second season removed from a fractured hip.
Catcher Miguel Montero, who had 13 homers and led the D-backs with 72 RBI, is the returning catcher. Montero is the only player remaining from Hale's time on the D-backs coaching staff in 2007-09.
"I'm getting old," Hale said smiling.
The versatility of the D-backs may keep Hale spry. Hale talked about a lineup that includes Goldschmidt and Trumbo in production spots, and also mentioned third baseman Jake Lamb and Hill.
A key ingredient, of course, is health. Pollock, Trumbo and Owings missed about half the season. Goldschmidt missed the final two months. No. 1 starter Patrick Corbin and setup man David Hernandez missed the full season after spring training Tommy John surgeries, and Brad Ziegler missed the final month with a knee injury that might delay him slightly this spring.
"I think it is an exciting team. Trumbo and Goldschmidt are big keys, and the health of everybody," said Hale, who spent the five previous seasons with the New York Mets and Oakland.
"When I was in Oakland or even New York, in a big market, when your so-called "guys" go down, there is not a whole lot of guys to replace them. And that's something with the training staff, the doctors, the coaching staff, the strength coach. We have to make sure we keep everybody healthy, whether it is giving a guy a day off once a week or every 10 days. We have to figure that out, what works best for each guy."
Follow Jack Magruder on Twitter
---