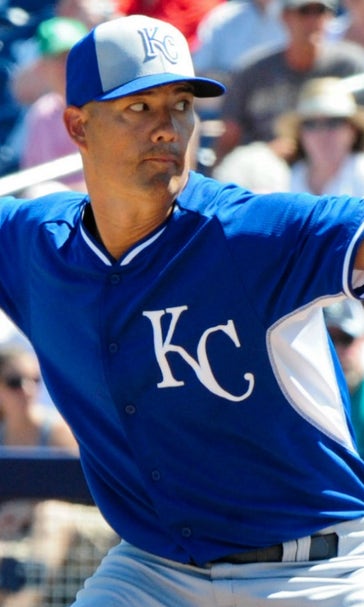 Guthrie looks to return to 2014 form, while Royals try to maintain perfection
April 11, 2015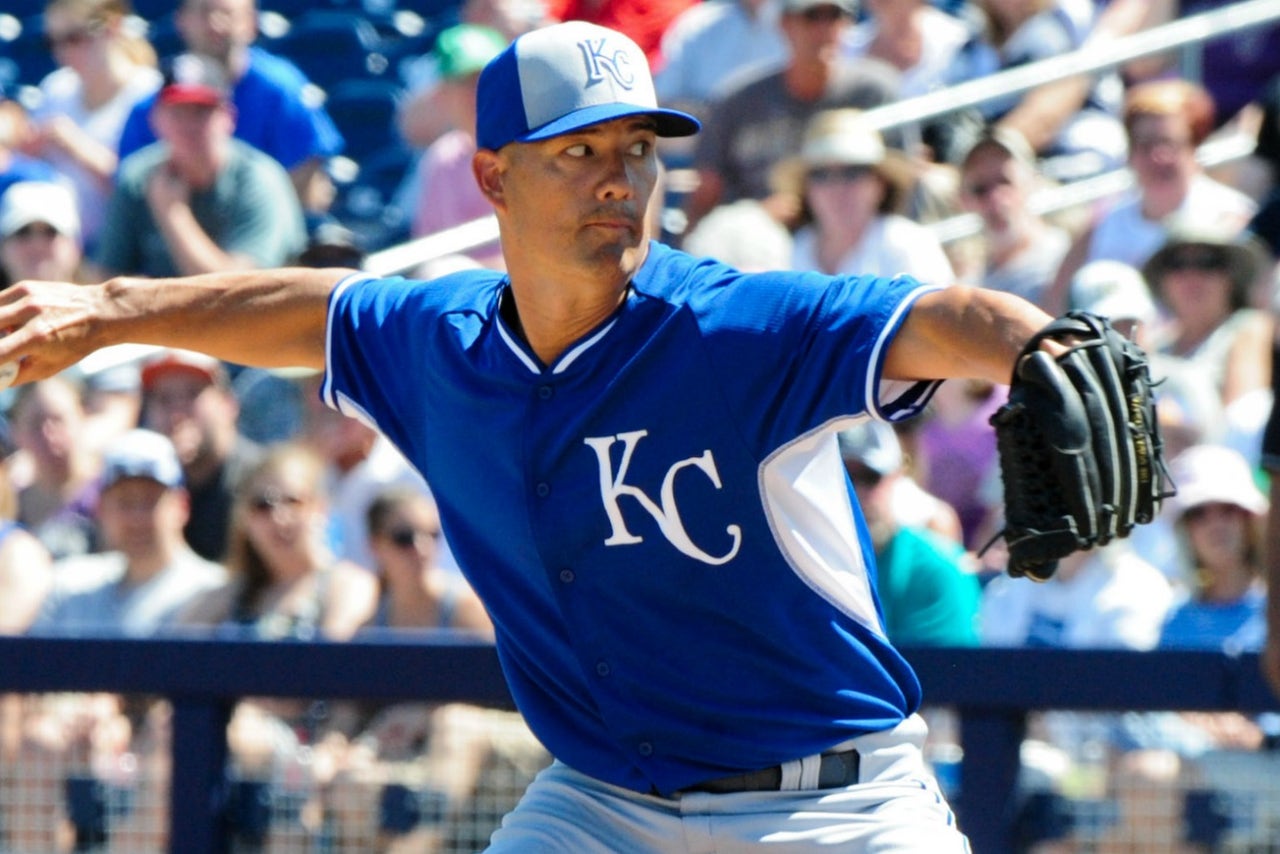 When he last took the mound for the Kansas City Royals in 2014, Jeremy Guthrie walked dejectedly off it in the fourth inning of Game 7 in the World Series.
Now the right-hander will try to recapture the late-season form that earned him that start when the visiting Royals look to extend their best start in 12 years against the Los Angeles Angels on Saturday night.
Guthrie (13-11, 4.13 ERA in 2014) was pitching well heading into the deciding game of the Fall Classic before allowing three runs over just 3 1-3 innings in what would be a 3-2 loss to San Francisco.
The veteran had won his final three regular-season starts while posting an 0.44 ERA, and he went 1-0 with a 2.70 mark over two prior postseason starts, including a victory over the Giants in Game 3.
As he makes his 2015 debut, Guthrie looks to help Kansas City open 5-0 for the first time since winning its first nine for eventual AL Manager of the Year Tony Pena in 2003.
"I feel like I'm physically strong and I've been able to repeat the delivery for the most part, that's good," Guthrie said after wrapping up a solid spring with a 2-1 record and 2.63 ERA in three starts.
Lorenzo Cain went 2 for 4 with two RBIs and Kendrys Morales went 2 for 5 with a home run in a 4-2 victory Friday that spoiled the Angels' home opener in the first meeting since last October's Division Series.
Guthrie, however, has gone 0-2 with a 6.00 ERA over his last three meetings with the Angels (2-2). He hasn't beaten them in five starts dating to a 1-0 road win Aug. 29, 2010, while he was with Baltimore.
Kole Calhoun and Erick Aybar went a combined 4 for 7 with two home runs facing Guthrie last season. Josh Hamilton is hitting .323 with four home runs in 31 career at-bats against him, but owner Arte Moreno said Friday he isn't certain that the slugger will play for the team again after his latest relapse into substance abuse.
One of Albert Pujols' three hits in 14 at-bats against Guthrie left the yard, and his next home run will put the superstar alone in 18th place on the all-time list at 522. David Freese homered Friday for the second time in three games.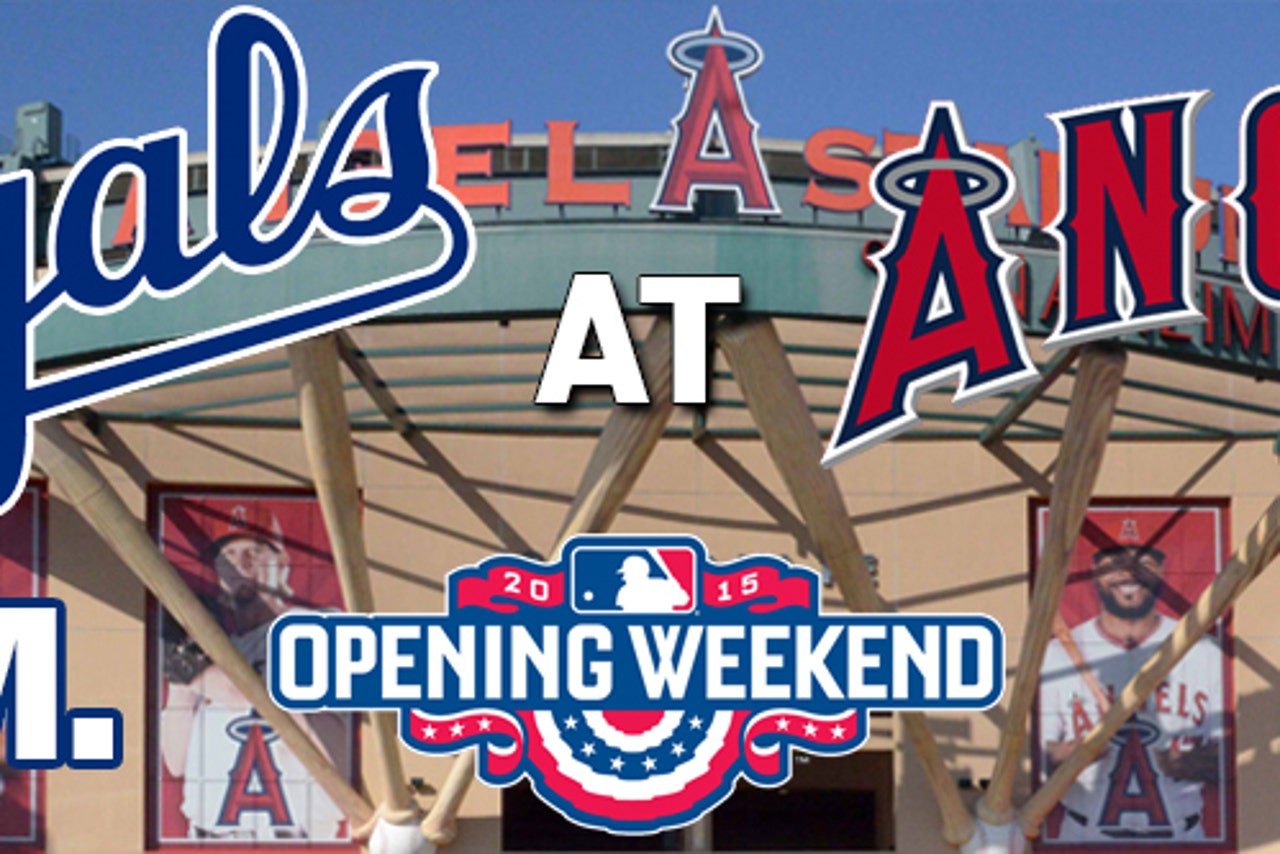 The Angels will give the ball to Jered Weaver (0-1, 6.00) in hopes he can bounce back from a rocky opening start. He surrendered four runs and eight hits over six innings in Monday's 4-1 loss at Seattle.
The right-hander has gone 5-0 with an 0.87 ERA in his last six regular-season meetings - all Los Angeles victories. He also limited the Royals to two runs and three hits over seven innings of a 3-2, 11-inning road loss in Game 3 of the ALDS.
Including that postseason meeting, Cain, Salvador Perez, Eric Hosmer and Mike Moustakas have gone a combined 1 for 24 in their matchups with Weaver. Morales, however, is 7 for 11 with a home run against his former teammate.
The Royals are seeking their sixth consecutive win over the Angels after last year's playoff sweep.
"We definitely wanted to get some payback, some revenge on these guys, but we're playing again tomorrow," Friday's losing pitcher Hector Santiago said. "If we can take two of three, it'll still be a positive series for us."
---