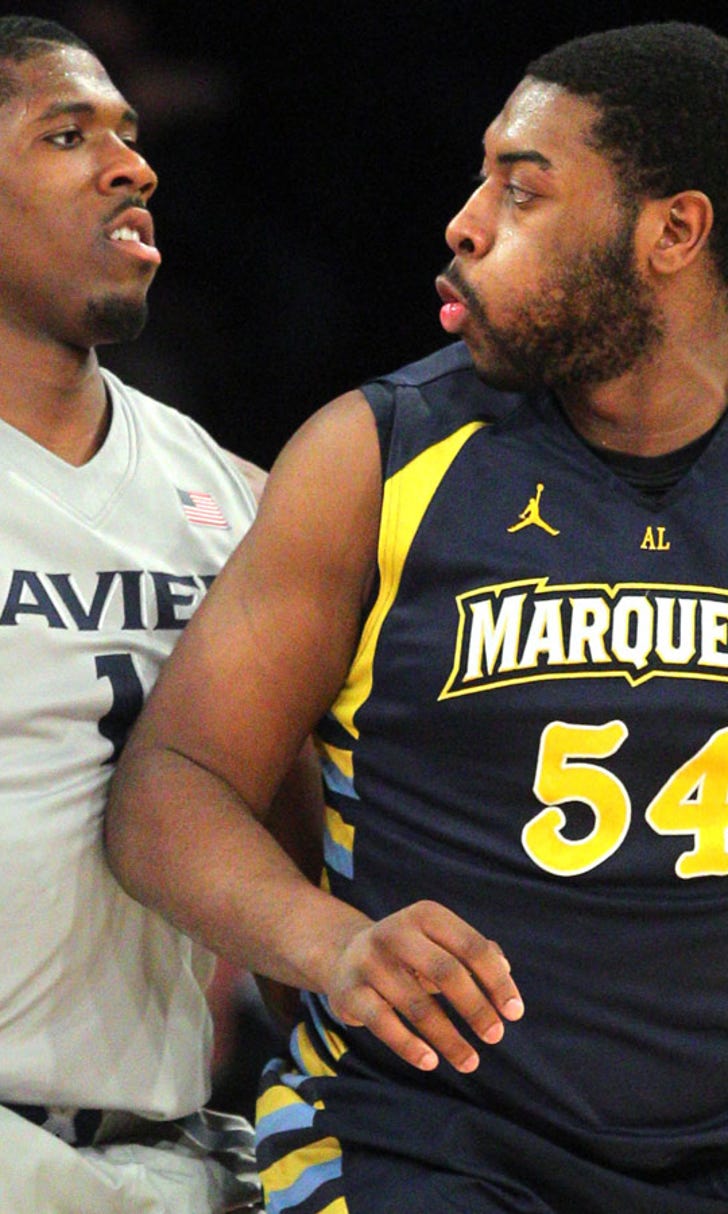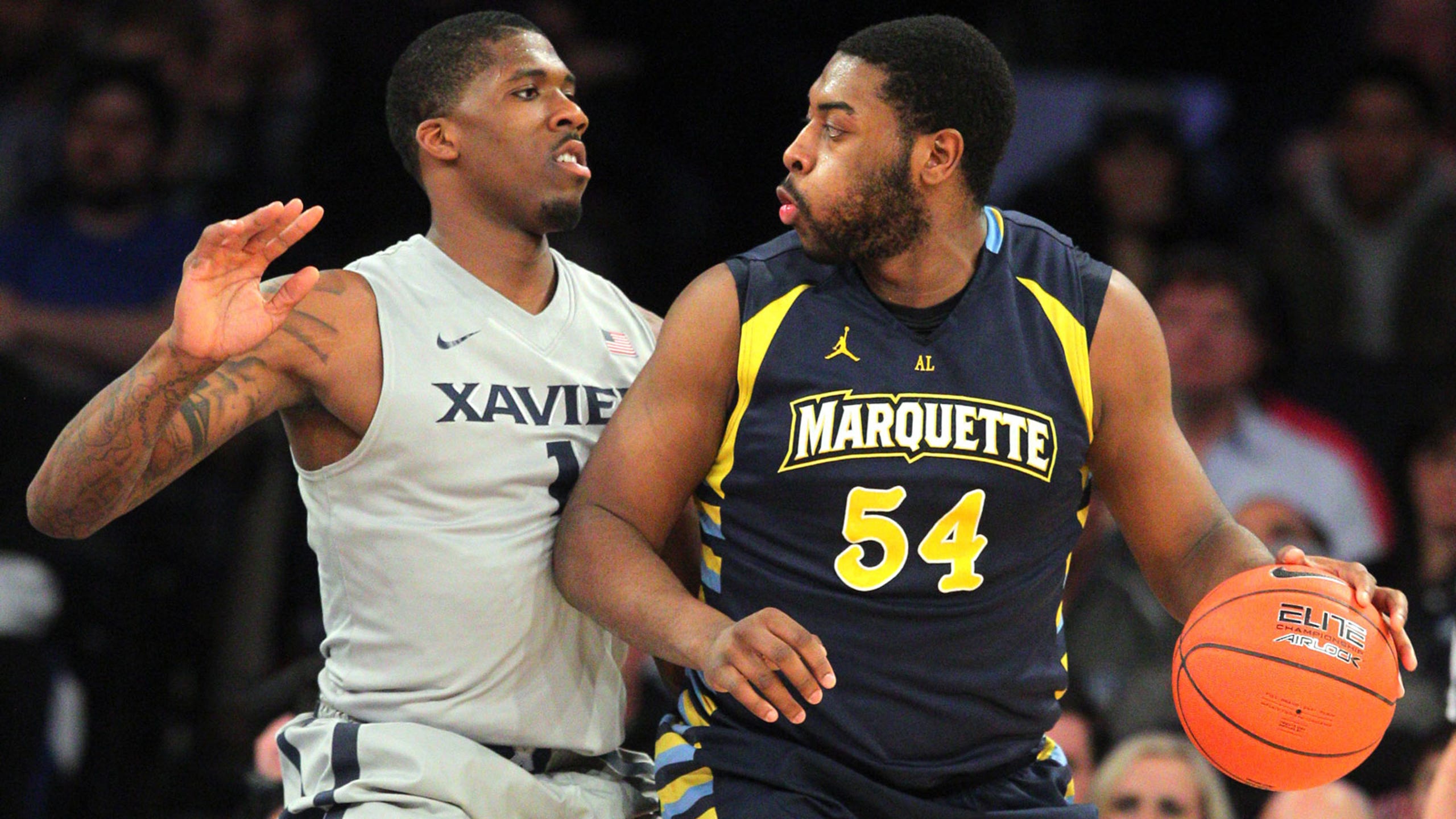 Gruman: NIT-bound Marquette disappointed, never figured itself out
BY foxsports • March 14, 2014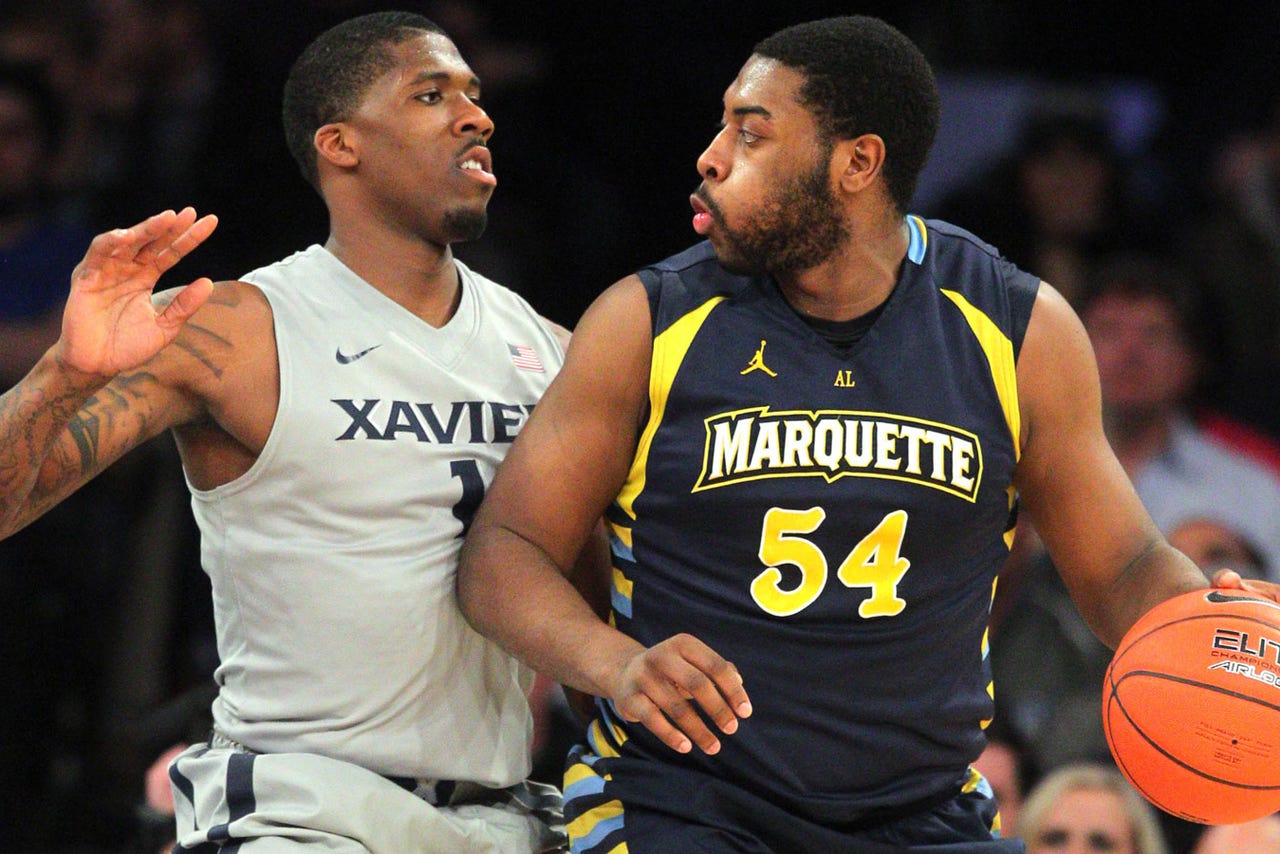 Marquette is so unfamiliar with the NIT that Buzz Williams doesn't even know how the selection process for the consolation tournament works. Or at least that's how he played it off.
He's about to find out.
The Golden Eagles' hopes of a miracle run through the Big East tournament were extinguished with a 68-65 loss to Xavier in the quarterfinals of the Big East tournament at Madison Square Garden on Thursday.
A hearty effort coming up short was a fitting way to send Marquette to its first NIT since 2005.
"I hope we go to the NIT, and I mean that sincerely," Williams said. "I would like us to keep playing, but as I just told our guys, in my career as a head coach, I haven't been to the NIT.  So does anybody know how that works?  Sincerely. So, after Selection Sunday . . .
"They just call you and say, 'You want to play?' Hi, I'm (a reporter's name).  You want to play in the NIT?"
Asked again and again over the past few days if Marquette had a magical run to the Big East's automatic berth in it, I repeatedly tossed the possibility aside. Not this year. Not this team. It just wasn't going to happen.
But then again, Marquette, right? A program notorious for making late-season runs when everyone has counted it out. If anyone could do it, it was the Golden Eagles.
Problem was, this team didn't resemble previous squads coached by Williams. Instead of exceeding expectations, these Golden Eagles didn't live up to them.
Maybe we should have seen this coming, but nobody did. The conference coaches picked Marquette to win the Big East, while the media voted the Golden Eagles in the top 20 of the preseason poll. Williams threw caution to the wind at Media Day in October, but we all ignored it.
He said the only reason Marquette was picked to win the league was because of what the program had done in the past. It was all reputation. This current group had yet to earn anything. Williams warned replacing Vander Blue, Junior Cadougan and Trent Lockett would be much harder than anyone thought.
But this quote was the one that should have been recognized more at the time:
"September was a bad month because we had no leadership," Williams said. "Everybody was trying to figure out, 'If I talk, is somebody going to listen? And when I talk, are they going to actually execute what it is I'm saying?' "
Just four games into the season, Williams called out everyone in the program, saying somewhere along the line a disconnect occurred.
"We have to get back to how we laid the foundation in the time that we've been here, and how we've built the foundation in the time we've been here because somewhere along the way, and I'm at the front of the line, there has become a disconnect in how we function," he said. "I'm not sure where the disconnect happened. But I have to be at the front of that. That's not to put it on the kids."
Why wasn't this noteworthy at the time? Part of the reason probably was the talent this team does have. Sure, two players that looked to transfer in the offseason ended up starting the majority of the season, but Williams has won with less. He was going to figure it out.
It never was figured out.
Davante Gardner had a nice season, but he isn't a player that can carry a team. Jamil Wilson didn't become an all-conference player, role players failed to take the next step and a highly-touted freshman class barely made an impact.
But this team shouldn't be 17-15. Marquette hasn't lost that many games since 1990-91.
Nobody responded to the challenge Williams issued in October or the rant he went on in November. The Golden Eagles played hard and didn't quit. Effort wasn't the problem, at least in games. Somewhere along the way what has made this program so successful was lost.
There wasn't a Jimmy Butler on this team; no Jae Crowder, Darius Johnson-Odom or Junior Cadougan, either. And I'm not just talking about the talent those guys possess. It's the leadership they brought on a daily basis.
Marquette can begin to turn the page by going into the NIT with something to prove. The NIT is all about who wants to be there, and the Golden Eagles are prime candidates to lay an egg early.
But they should take this tournament seriously. I understand why some wouldn't care about the NIT after recent runs to the Sweet 16 and Elite Eight, but Marquette can gain something from playing a few games.
Then it will be time to not let one disappointing season lead to another.
Follow Andrew Gruman on Twitter
---