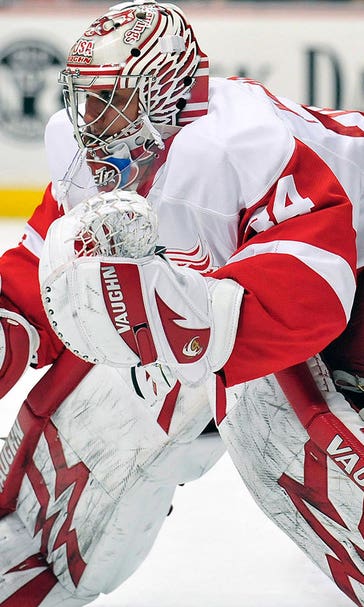 Griffins players receive honors
BY foxsports • April 10, 2014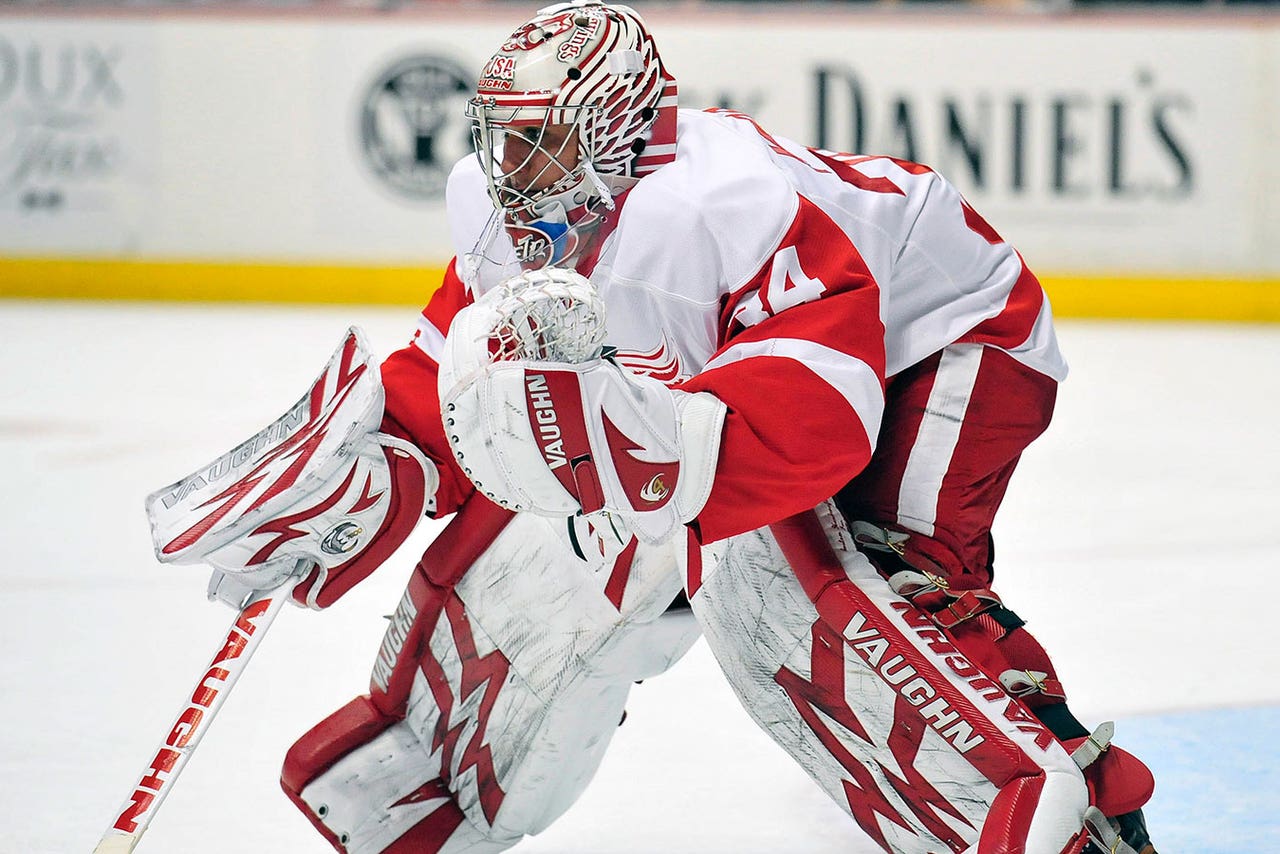 Things are looking good down on the farm for the Red Wings.
Grand Rapids Griffins goaltender Petr Mrazek and defenseman Adam Almquist on Thursday were named to the 2013-14 American Hockey League Second All-Star Team.
Mrazek, 22, is first among AHL goaltenders with a 2.03 goals-against average and a .927 save percentage.
Mrazek, who's 22-7-1 with a 4-1 shootout record, had an eight-game winning streak from Feb. 22-March 22 and a 10-game winning streak from Oct. 30-Feb. 1.
The Wings selected Mrazek with the 141st pick in the 2010 NHL Entry Draft, and he's appeared in eight games with the Wings.
With 52 points (four goals, 48 assists), Almquist is second on the team and first among Griffins defensemen in scoring.
Among AHL defensemen, Almquist, 23, is third in scoring, first in assists, second in power-play assists with 25 and fourth in power-play points with 27.
The Wings chose Almquist with the 210th pick in the 2009 NHL Entry Draft, and he made his NHL debut on Nov. 4 at Winnipeg.
Mrazek is the first Griffins goaltender since 2002-03 (Marc Lamothe, first team) and Almquist the first defenseman since 2005-06 (Bryan Helmer, second team) to make the AHL's All-Star Team.
Griffins right wing Teemu Pulkkinen and defenseman Ryan Sproul on Wednesday were named to the 2013-14 AHL All-Rookie team.
Pulkkinen, a 22-year-old from Finland chosen 111th in the 2010 NHL Entry Draft, leads the Griffins in scoring with 55 points in 67 games. His 30 goals also lead the team, and he's the first Griffin to hit 30 goals since Jeremy Williams scored 32 in 2009-10.
Among AHL rookies, Pulkkinen is third in scoring, first in goals and first in plus/minus (plus-18).
Sproul, 21, is the second Griffins defenseman named to the AHL All-Rookie Team. Brendan Smith received the honor in 2010-11.
Sproul, who's 6-foot-4, has 10 goals and 21 assists in 70 games, which is tied for second among AHL rookie defenseman.
The Griffins are second in the AHL, allowing 2.43 goals per game.
Sproul won the Max Kaminsky Trophy for OHL Defenseman of the Year in 2012-13 as a member of the Sault Ste. Marie Greyhounds.
---