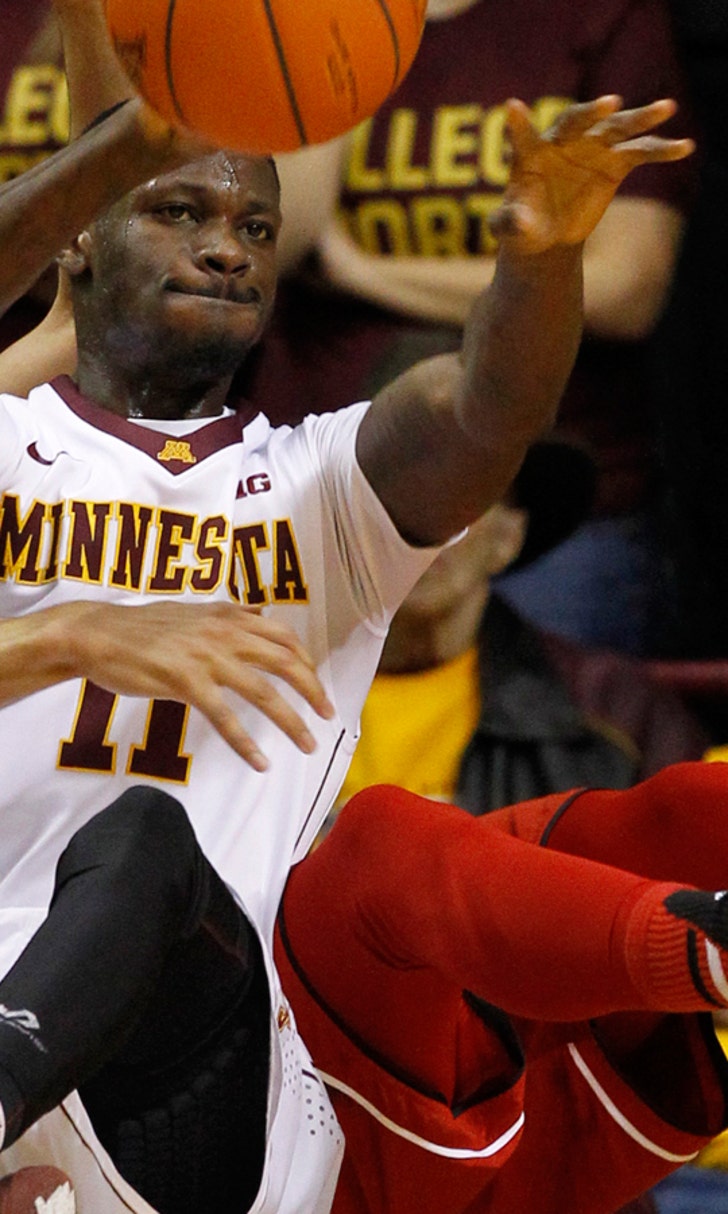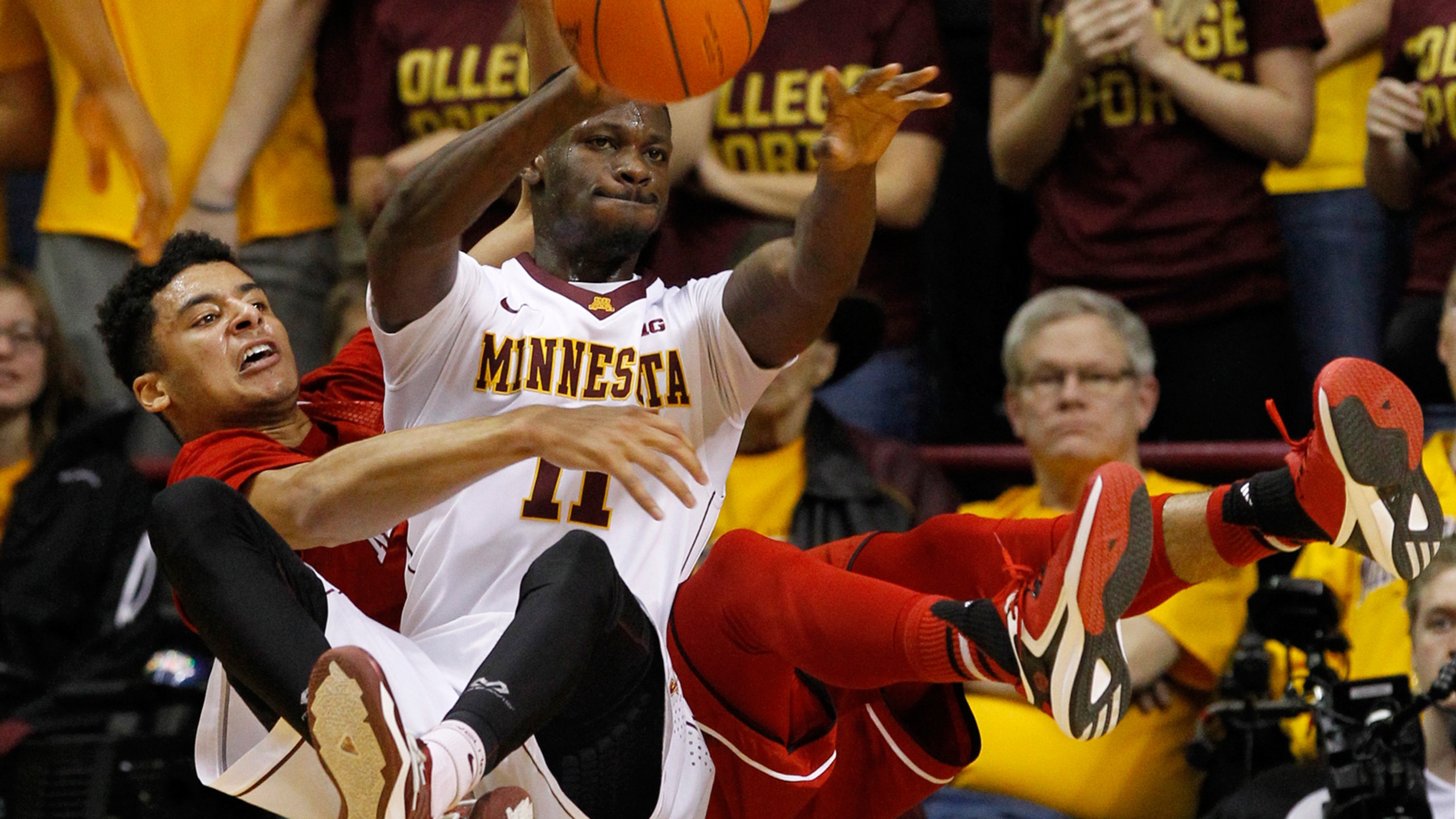 Gophers romp past Nebraska, 60-42
BY foxsports • January 31, 2015
MINNEAPOLIS (AP) -- Minnesota fell into a huge hole at the halfway point of the Big Ten schedule, stinging from six losses by five points or fewer.
The Gophers used their comfortable home court and a sputtering Nebraska team to spur their attempt to climb out.
Mo Walker led Minnesota with 19 points and eight rebounds and Andre Hollins had 12 points among many contributions to a 60-42 victory over the Huskers on Saturday.
"Credit to our guys. They've stayed together. They never really felt sorry for themselves," Gophers coach Richard Pitino said.
Hollins had six assists, five rebounds and two blocks, with only one turnover. This was the fewest points allowed by the Gophers (14-9, 3-7) in 92 games since the 2012-13 season opener against American.
"Our defense gave us confidence on offense. When we were getting stops, I was like, 'All right,'" Hollins said.
The Gophers used their full-court press well and a half-court zone defense to further fluster the Huskers (12-9, 4-5) and their best shooters. Shavon Shields had 11 points and Terran Petteway scored 10, but the Huskers finished with their lowest score in 71 games since a loss to Wisconsin more than two years ago. They were beaten 58-44 at Michigan on Tuesday.
"I thought that we played with more heart today. I thought we played harder, so I saw progress in our demeanor and our effort," coach Tim Miles said. "You've got guys in tears in the locker room."
Tai Webster's 3-pointer pulled the Huskers within 39-35 with 9:26 remaining, but a three-point play by Walker pushed Minnesota's lead back to seven points. Hollins hit a 3-pointer with 2:30 left to seal it at 52-42, and Nate Mason answered with a swish from behind the arc on the next possession.
"Sometimes we were a little lax with the ball, trying to go too fast. Sometimes we didn't play aggressive enough, so we were hesitant," said backup Tarin Smith, who had six points and six rebounds.
The Gophers owned a 30-18 advantage in points in the paint. Walker had a woeful four points, three turnovers and four fouls in a 52-49 loss at Nebraska just 11 days ago, and Pitino reminded him of that performance often this week.
"I tried not to let it get under my skin. I tried to just come into the game today and be a lot more aggressive than I was last time," Walker said.
Pitino, in an attempt to shape a positive mindset among his players, went so far as to enact a Twitter ban for the players for the rest of the season to shield them from whatever 140-characters-or-less criticism might come their way through that social medium.
Huskers coach Miles sent out his customary halftime tweet, perhaps too frustrated by the performance on offense to use any commas: "We are stopping after breaking their press which is disrupting our offensive flow and we are turning the ball over way too much."
The Huskers had 15 of their 20 giveaways in the first 20 minutes, one for every two possessions. Minnesota's own troubles with rebounding and finishing fast breaks, transcending just this game, kept Nebraska close for a little while. Walter Pitchford's high-arc jumper in the lane tied the game at 14 with 7:43 left before the break, but that was the last field goal the Huskers made of the half.
After losing their first three Big Ten road games with black uniforms, the Huskers went back to the traditional red look for this one. But the switch didn't help.
"We've done enough talking all year long. Everybody's got to come ready to work," Petteway said.
---