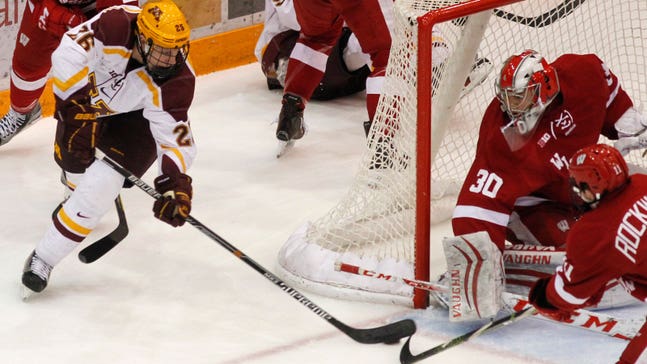 Gophers miss first shot at Big Ten title, fall 4-3 to Wisconsin
Published
Mar. 12, 2016 12:20 a.m. EST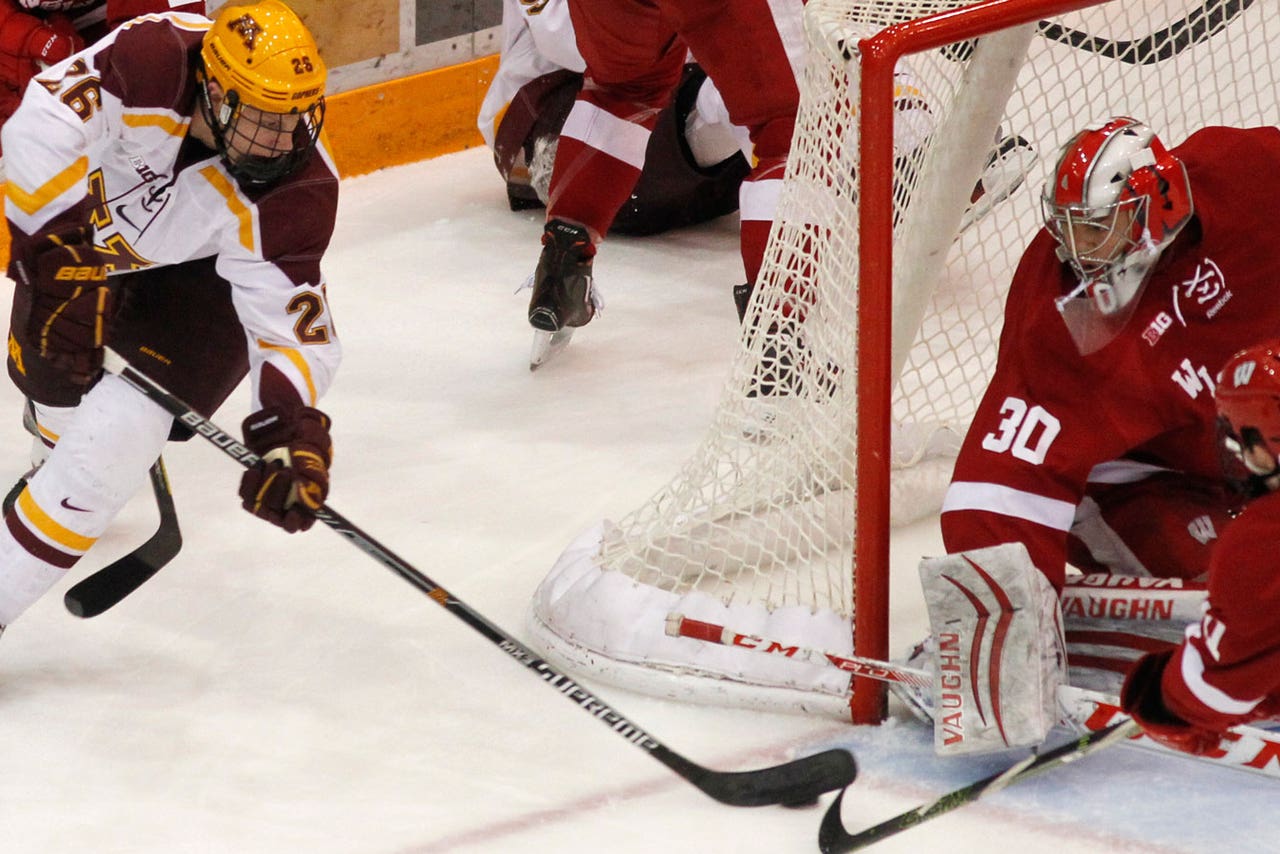 The Minnesota Gophers entered Friday needing a win or a Michigan loss to clinch a fifth straight Big Ten regular-season title.
They will have to try again in Saturday's regular-season finale, after Michigan won and they lost 4-3 to the Wisconsin Badgers.
Minnesota native Grant Besse scored twice for the Badgers (8-17-8, 3-12-4-2 Big Ten), and the Gophers had a late goal waved off in their first home loss to Wisconsin since 2012.
Michigan defeated Penn State 7-1 Friday. It could clinch the conference title with a win Saturday and a Minnesota loss.
The Gophers (18-16-0, 13-6-0-0 Big Ten) scored first Friday on a power-play goal by Leon Bristedt, but Wisconsin scored three straight goals, taking a 3-1 lead into the third period.
Vinni Letteri cut the lead to 3-2 with a goal 10:49 into the third for Minnesota, but Besse scored an empty-net goal wtih 76 seconds remaining to make it 4-2.
The loss likely ended any hopes Minnesota had at receiving an at-large NCAA tournament bid. The Gophers can receive an invitation by winning the Big Ten tournament next weekend in St. Paul.
---