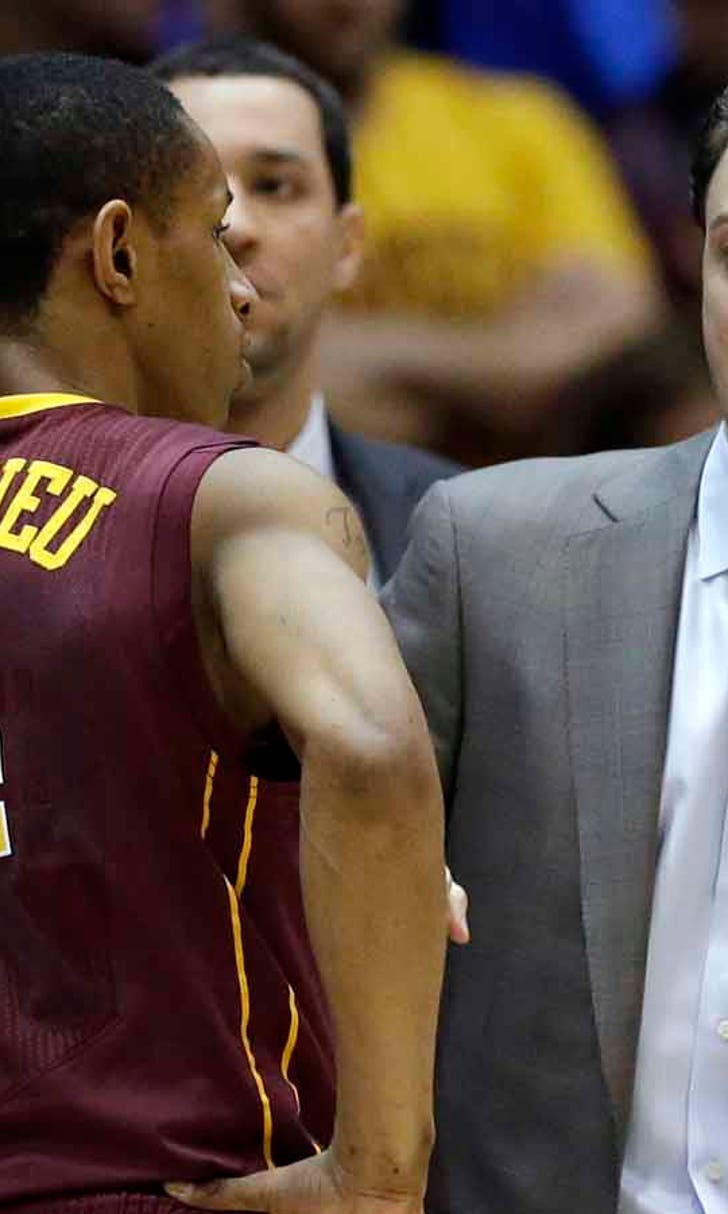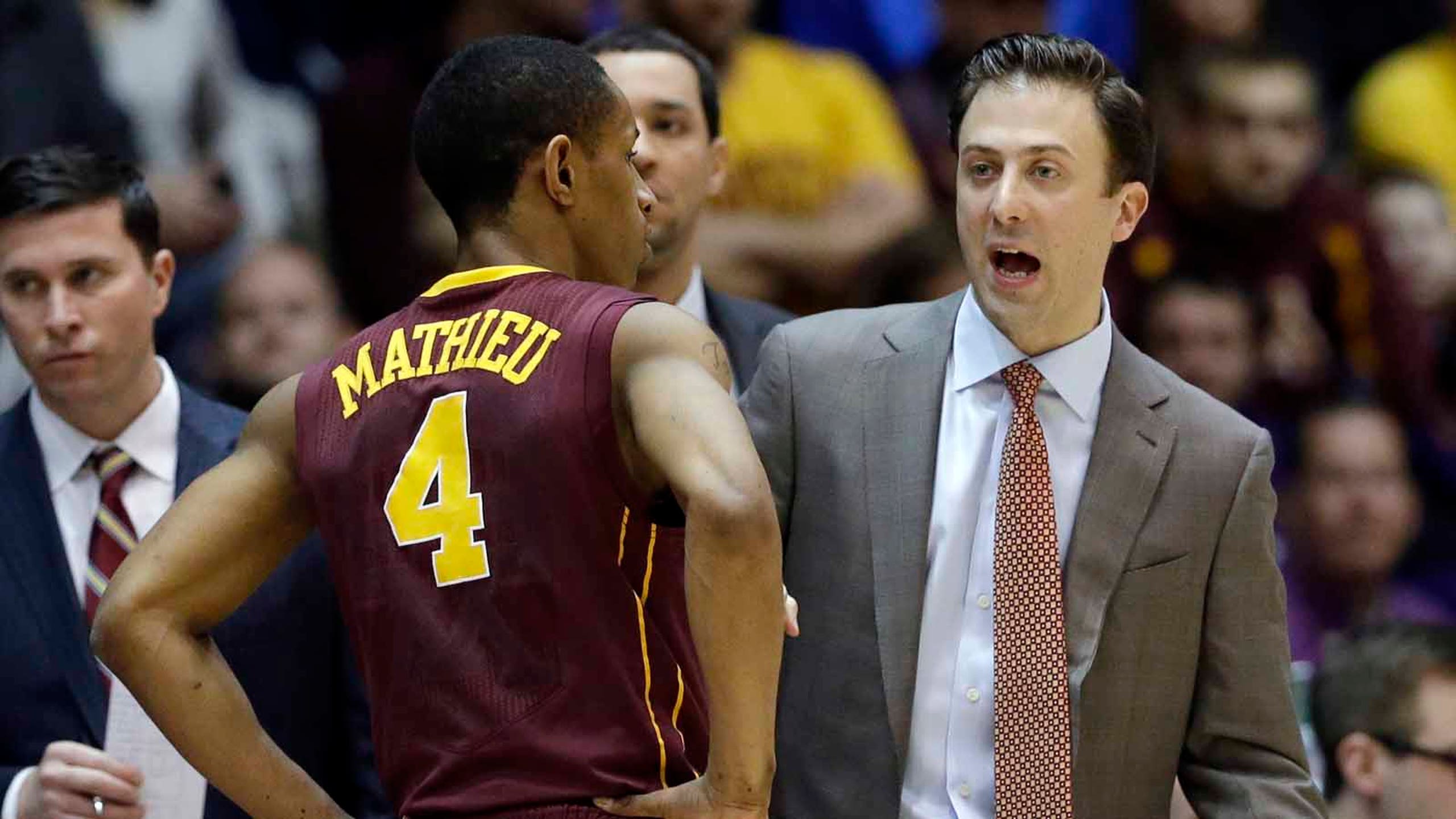 Gophers have opportunity for statement win
BY foxsports • February 21, 2014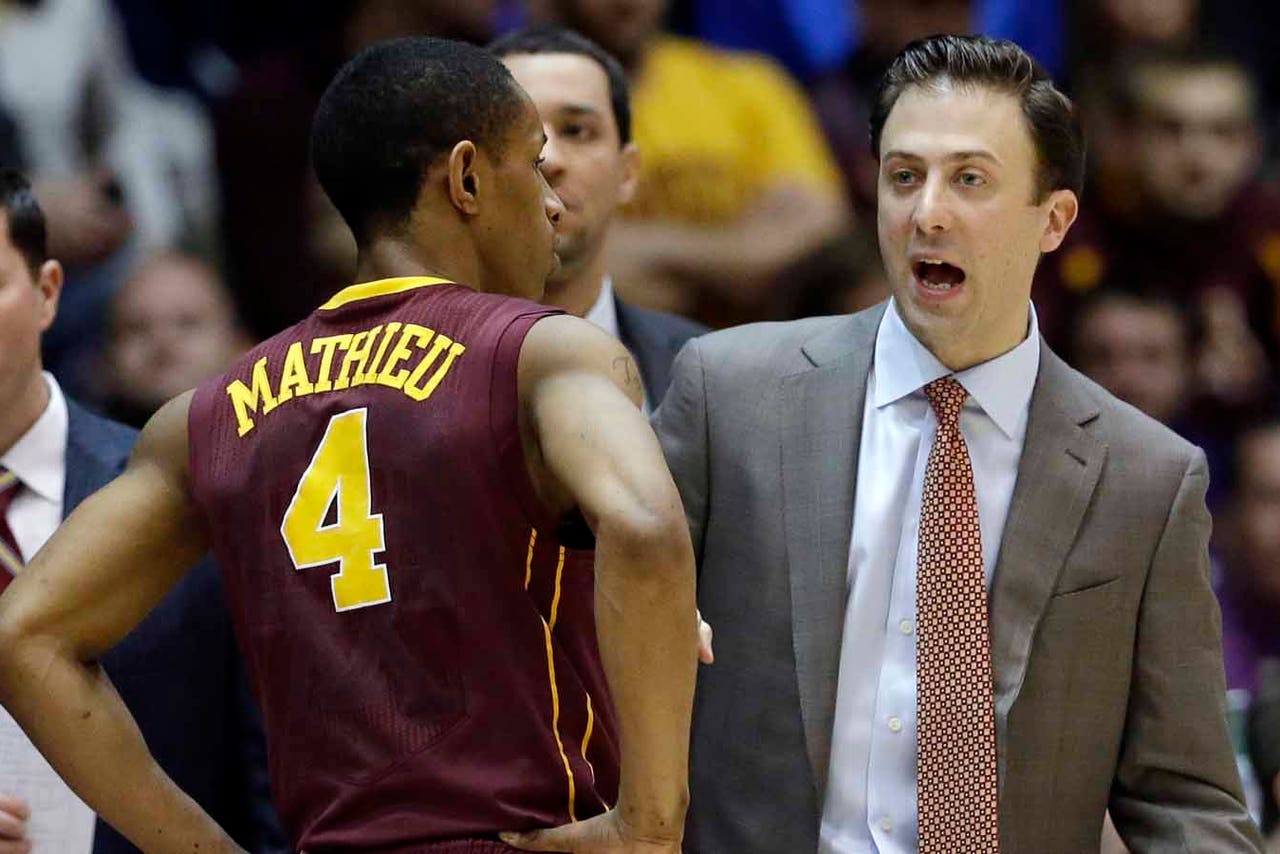 MINNEAPOLIS -- Minnesota's win over Ohio State last month seems like an entire season ago.
When the Gophers upset the Buckeyes -- ranked No. 11 at the time -- it was viewed by some as a signature win for first-year head coach Richard Pitino and his team. Minnesota had nearly beaten Michigan State a few days earlier and had proven that it could play with some of the best teams in the Big Ten.
Now as the Gophers prepare to take on Ohio State on Saturday in Columbus, Minnesota could surely use another big win against the Buckeyes to help bolster the Gophers' NCAA tournament hopes. After losing to Illinois on Wednesday, Minnesota is now on the tournament bubble with four regular-season games remaining. But with three games in a row against ranked opponents -- including No. 24 OSU -- the Gophers have three chances to make a statement.
"We've got some really good teams left on the schedule. Iowa at home, Michigan on the road, Ohio State coming up this weekend. We can still get into the tournament with some big wins," Gophers point guard DeAndre Mathieu said after the loss to Illinois. "We don't talk about (the NCAA tournament). Coaches tell us to go out there and play to the Minnesota standard. We're going to keep going out there and playing hard."
For Ohio State, the loss to Minnesota came in the midst of a four-game losing streak that saw the Buckeyes fall from No. 3 in the polls to unranked. Since then, however, OSU has regained its form and has won five of its last six games, with the only loss coming against No. 15 Michigan.
Gophers center Elliott Eliason was key for Minnesota in its upset win over Ohio State, but the junior from Chadron, Neb., has taken a step backward offensively since that game. In fact, his 12-point effort against OSU was the last time he reached double-digit scoring. Eliason has scored no more than four points in each of Minnesota's last six games.
Center Mo Walker has picked up the slack in the scoring column with Eliason's game regressing. Walker was hardly a factor against OSU -- three fouls and just five points in six minutes -- but has become an integral part of Minnesota's offense recently. The Gophers will need a big game from their big man since scoring from long range might be hard to do. The Buckeyes have the top 3-point defense in the Big Ten, allowing opponents to connect on just 27.1 percent of shots from downtown.
What Minnesota can't afford to do Saturday is the same thing it did in the loss Wednesday to the Fighting Illini: make uncharacteristic -- and costly -- mistakes. The Gophers were twice whistled for a baseline violation on inbound passes in the second half en route to a dozen turnovers after halftime. While Minnesota also struggled to shoot the ball from long range, it was those mental lapses that left Pitino perplexed after the game.
"Just odd turnovers," Pitino said. "We stepped over the line twice inbounding the ball. Elliott took the ball out; a five man never takes the ball out. . . . We had a couple weird turnovers, just really strange. And then it all just compounded from there."
Minnesota was able to overcome a turnover-laden game against Ohio State last month. Despite giving the ball away 18 times, the Gophers still emerged with a 10-point win -- thanks in part to Minnesota shooting 51.1 percent from the field while the Buckeyes shot just 35.3 percent. The Gophers didn't have an answer for OSU forward LaQuinton Ross, who had 22 points, but the rest of Ohio State's roster didn't do much damage. Ross has been the Buckeyes' best scoring threat all year and leads the team with 14.4 points per game.
If the Gophers can escape Columbus with a win Saturday, it could give Minnesota the confidence it needs to take down another Top 25 opponent when No. 15 Iowa comes to town next Tuesday. After that, it's a trip to Ann Arbor to face No. 20 Michigan before closing out the year at home against Penn State.
Minnesota endured a similar stretch already this year, playing four Top 25 teams in a row back in January. The Gophers escaped with a 2-2 record in those games, taking care of both home games -- including a win against Ohio State. Desperately needing a resume-boosting win, Minnesota will need to get at least one win on the road in the next three games. The Gophers will get their first opportunity Saturday.
"We play the fourth-hardest schedule in the country," Pitino said. "You're playing three Top 25 teams, one at home, two on the road, and then you have the Big Ten tournament. We don't talk about the NCAA tournament. . . . There's a lot of basketball to be played, I'll say that."
---