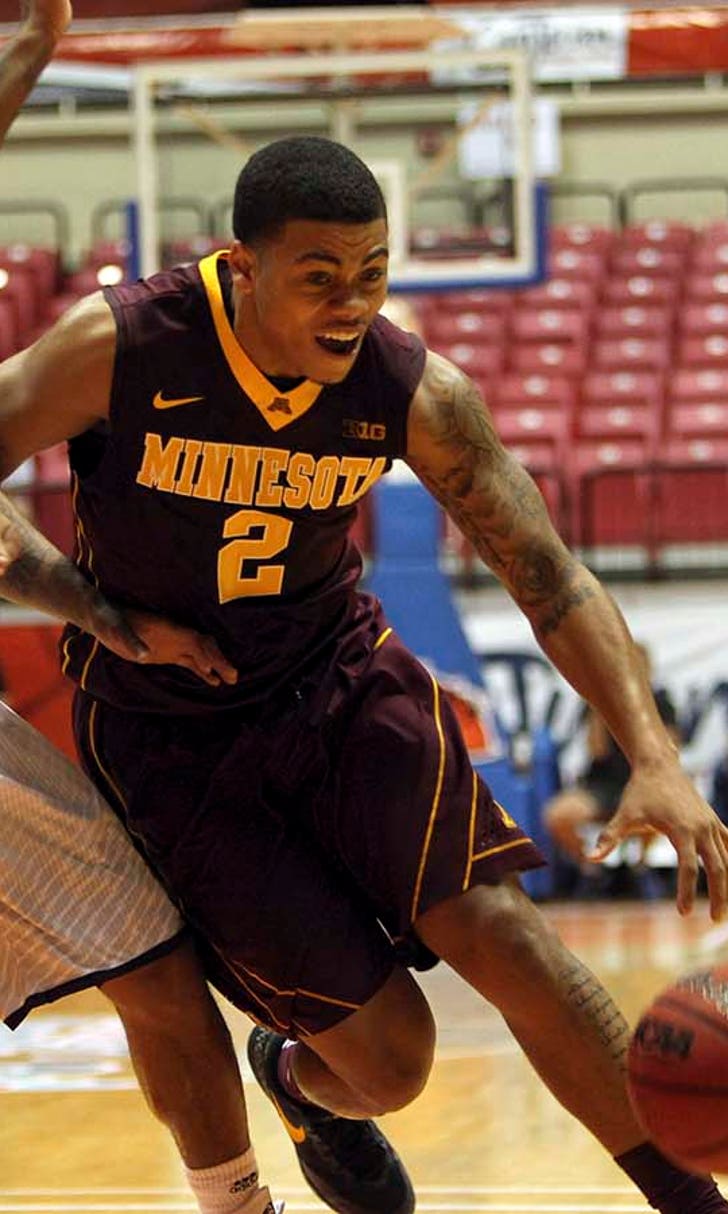 Gophers down Missouri State in Puerto Rico
BY foxsports • November 20, 2015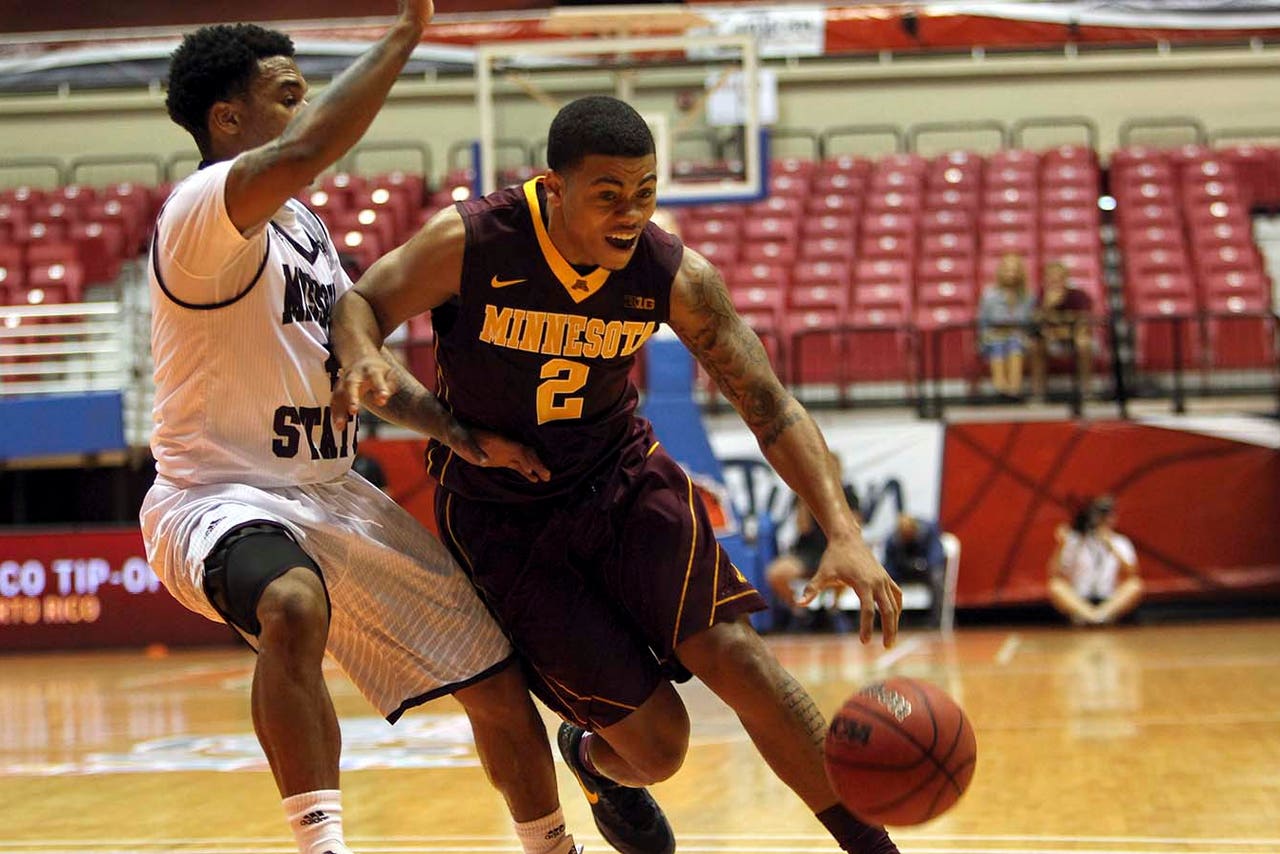 SAN JUAN, Puerto Rico -- Joey King couldn't miss to start Friday's game, helping Minnesota's offense get off to a fast start on the way to building a big lead at the Puerto Rico Tipoff.
The only problem? The Gophers spent the rest of the day fighting to keep their advantage.
King scored 18 points to help Minnesota, which blew most of an 18-point lead before holding off Missouri State 74-69 in the consolation bracket.
Carlos Morris added 12 points for the Gophers (3-1), who led by 13 at halftime and quickly increased that margin in what appeared to be a developing blowout.
Instead, the Gophers battled foul trouble and needed some key baskets and final-minute free throws to close it out. The Bears (0-3) came as close as three points on three different occasions in the final 11 minutes.
"We've got to do a better job of doing that -- when we have a big lead, just step on the gas and don't let teams come back," Morris said. "We've just got to keep playing hard and keep finishing games."
There were plenty of positives for the Gophers, at least on the offensive end. They shot 55 percent before halftime and made 13 of 23 3-pointers for the game, posting an almost better percentage than they managed from the foul line (11 of 19).
King led that effort by making his first six 3s before finishing 6-for-7, leading an inconsistent outside shooting team that went 3 for 22 on 3s in its second game.
Morris and Nate Mason each hit key 3-pointers to answer Missouri State's best runs. Kevin Dorsey also made two free throws with 16.7 seconds left to turn away the Bears' final push, and was 4-for-4 from the line in the final 35 seconds.
Camyn Boone scored 17 points to lead Missouri State, which had a rough opening day in San Juan with a 93-59 loss Thursday to No. 23 Butler.
The Bears looked headed to another ugly result when Minnesota scored two quick baskets out of the break to turn a 13-point lead into a 49-31 edge with 18:43 left. But this time, they managed to fight back and make a game of it.
"This is going to really help us," Bears coach Paul Lusk said. "I love my guys. . . . I thought we responded after getting embarrassed yesterday against a very good team."
TIP-INS
Minnesota: The Gophers made 14 of their first 21 shots but finished at 45 percent for the game. ... Morris had a team-high seven rebounds. ... This is the second straight year and third time in six seasons that the Gophers have played in Puerto Rico, including their championship run at the 2010 Tipoff.
Missouri State: Austin Ruder scored 12 points and hit four 3-pointers, including one that pulled Missouri State within 54-51 midway through the second half. ... The Bears fell to 2-8 against current members of the Big Ten.
FREE THROWS
Lots of fouls in this one, 22 for Minnesota and 20 for Missouri State. The Bears benefited most, making 26 of 37 free throws (70 percent) to hang around.
WAKE-UP CALL
After scoring 10 points in the 75-70 loss to Temple on Thursday, King went 5-for-5 on 3s in the first 7 minutes and added a sixth 3 after the Bears had closed the gap to 57-53 near the 9:30 mark.
"After having a morning game that I kind of slept walk through the first half yesterday, I really wanted to come out and make a statement," King said.
UP NEXT
Minnesota will play the Mississippi State-Texas Tech winner in Sunday's fifth-place game.
Missouri State will play the Mississippi State-Texas Tech loser in Sunday's seventh-place game.
---