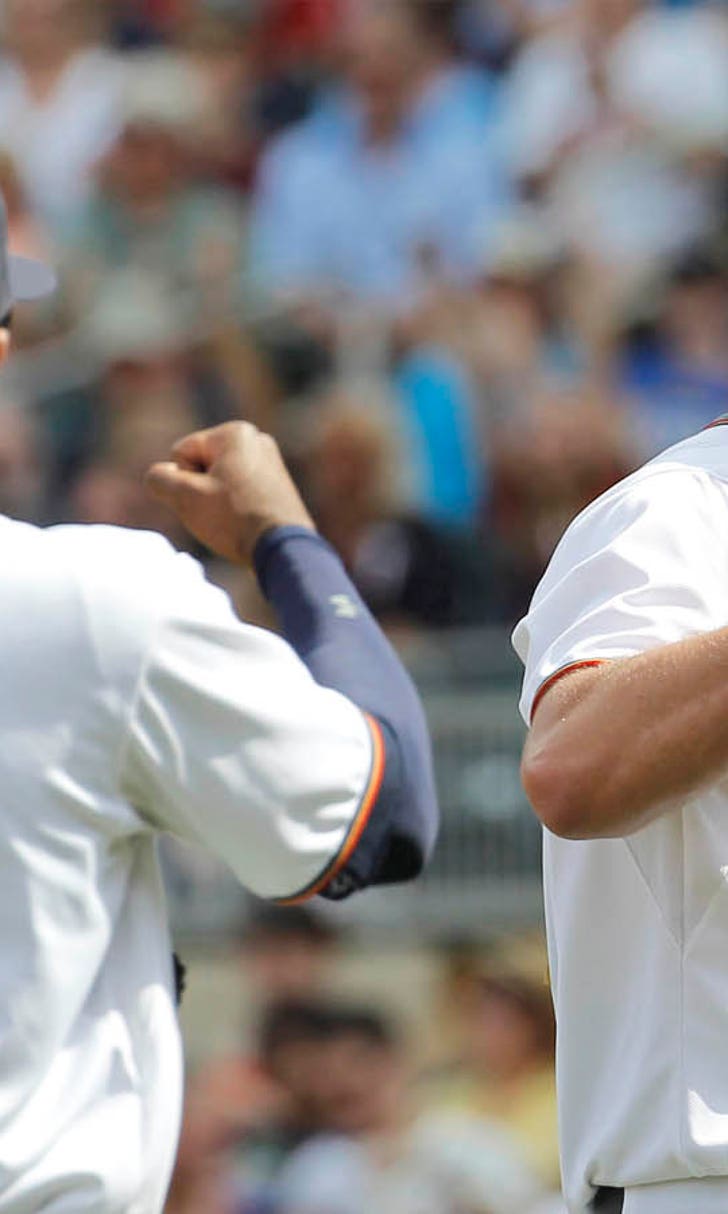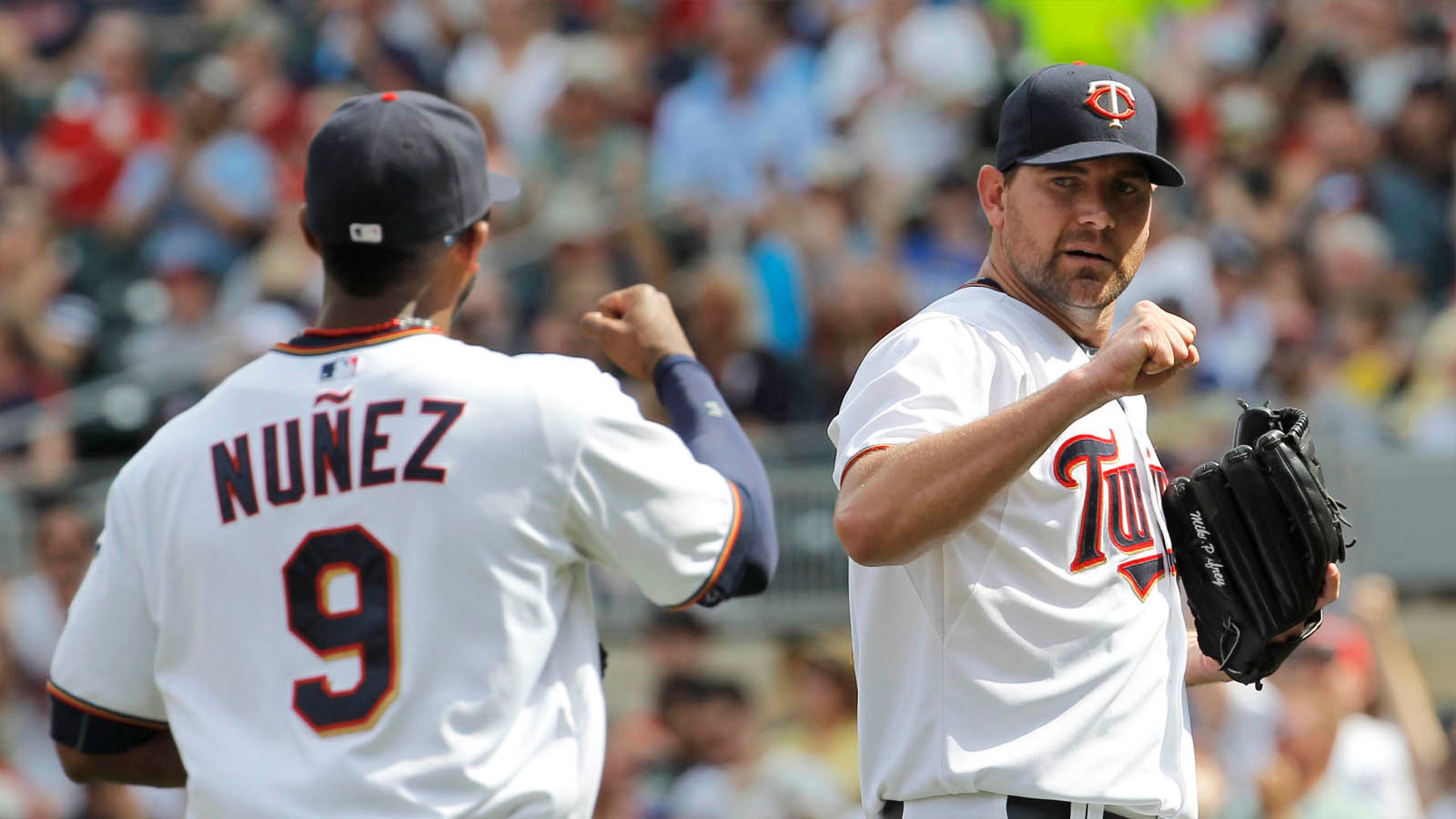 Going deep: Twins' starters helping keep bullpen fresh
BY foxsports • June 18, 2015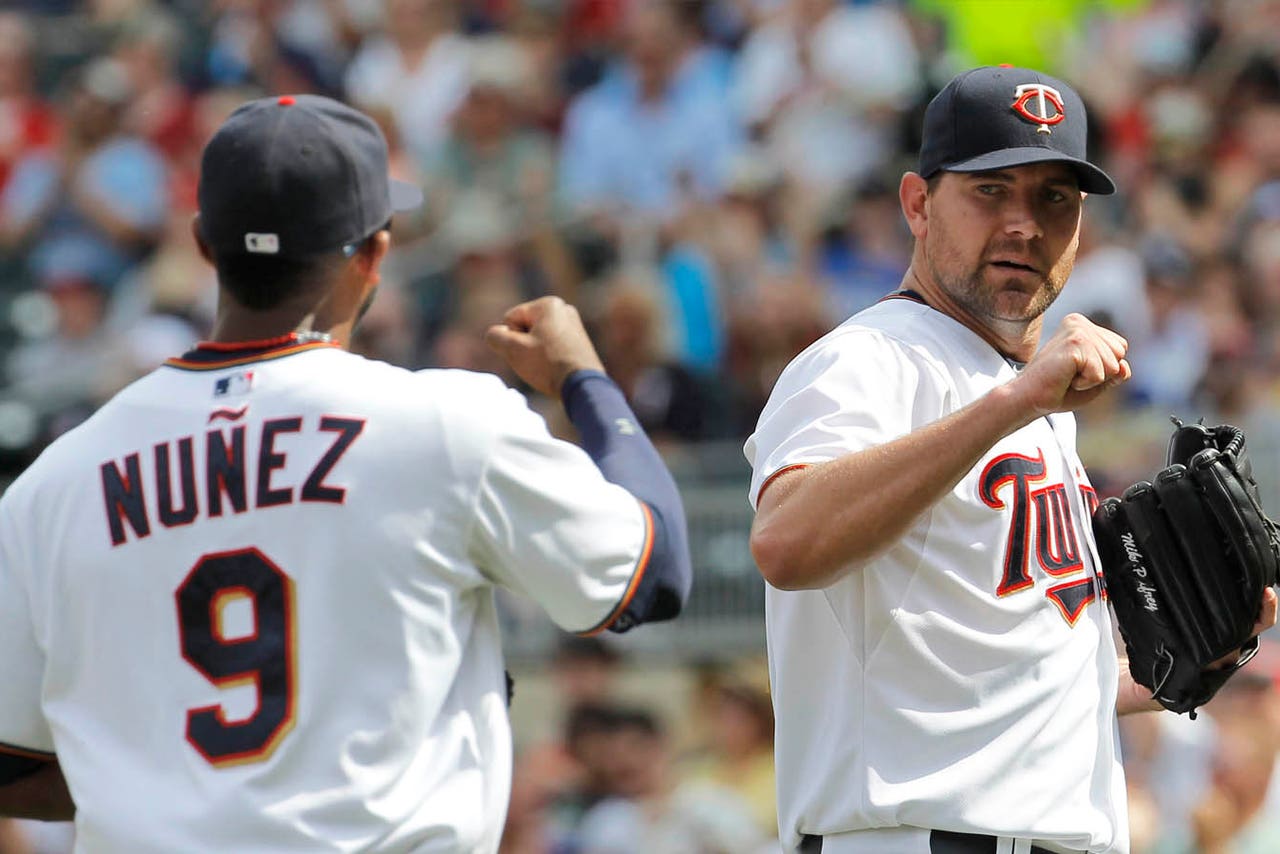 MINNEAPOLIS -- As the Minnesota Twins' starting rotation struggled in recent years, a chain reaction occurred.
The biggest side effect of short outings by the Twins' starters was a plethora of innings for Minnesota's bullpen. In 2014, the Twins' bullpen logged the most innings in the American League (521 2/3 IP) and the fourth-most in all of baseball. One year earlier it was even worse. The 579 1/3 innings Minnesota's relievers pitched in 2013 were easily the most in baseball.
On almost a daily basis, it seemed as if the Twins' starters were getting pulled after five innings -- sometimes even shorter.
"You're kind of helpless," Minnesota right-hander Kyle Gibson said. "It's definitely frustrating, especially if you've only given up two or three runs, to come out after five innings because you think obviously you had decent stuff and the fact that you couldn't extend that one or two more innings to save the bullpen is a little frustrating."
Now that the Twins' 2015 season is 65 games old heading into Thursday's series finale with St. Louis, Minnesota's pitchers rank far better in both categories. As the starting pitchers have gone deeper into games, the bullpen hasn't been overworked like it was in past years.
The Twins' relievers currently rank 16th in the majors in terms of total innings pitched out of the bullpen (196 IP), a sign that Minnesota's starters have done their part to log more innings and take the stress off the relievers.
"You can definitely tell, especially as a reliever, that come the fourth inning or so, we're not looking at who's going to be up," reliever Brian Duensing said. "We kind of watch the game and see how it's working. They're going six innings. We don't have to worry about getting into the game until the sixth inning, that's good and it makes it easier on us. You can just tell it's not as stressful as it has been in years prior."
Minnesota's starters are averaging nearly six innings per start this year, a number that certainly could improve. It's still better than it was a year ago, though, and the relievers have appreciated it.
"That's what we need. We need our starters to go deep, let us be healthy, especially when we come into these next couple months, especially if we're in the race," reliever Casey Fien said. "It's going to be good for everyone just being able to go out there and do their job, especially with the health of their arms."
Right-hander Mike Pelfrey, Thursday's starter, has been one of the biggest reasons why Twins starters are going deeper into games. He averaged less than 5 1/3 innings per start in 2013 (he was injured for much of 2014) but has since gone nearly six innings per start in 2015.
Other starters have followed suit, too, including right-hander Trevor May and left-hander Tommy Milone, who tossed seven innings in Wednesday's 3-1 win over the Cardinals. Any time a Twins pitcher can get through seven as Milone did, it allows manager Paul Molitor to set up his bullpen with his set-up man -- either Fien or Blaine Boyer -- before turning it over to automatic closer Glen Perkins.
"The starters, it's been primarily good. You go through all the guys who have been out there and they fairly consistently have found their way at least somewhat deeper into a game," Molitor said. "We haven't had many of those second, third innings where we've had to start scrambling. It's been a big help. It's obviously a part of the equation that any team wants to have if they hope to be successful is to try to protect your bullpen a little bit by getting your innings from your starters."
Minnesota is currently carrying eight relievers to make for a 13-man pitching staff. While that's left the Twins' bench a bit thin with just three players on it, it's given Molitor some flexibility when turning the game over to his bullpen in the late innings.
"With the people we have out there, the three-man bench is working out fine," Molitor saaid. "The depth of the bench with only three people hasn't really hurt us. That could change. When I first went to eight, I thought it was probably going to be a shorter-term thing than it's turned out to be."
Follow Tyler Mason on Twitter
---