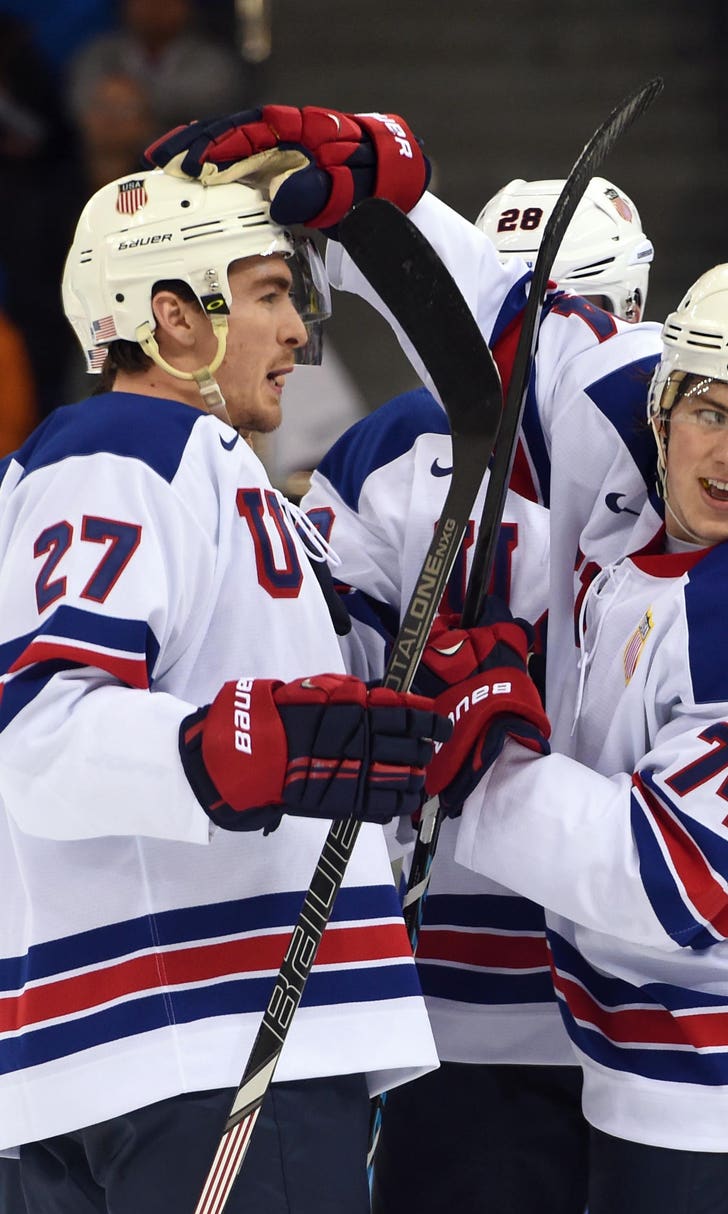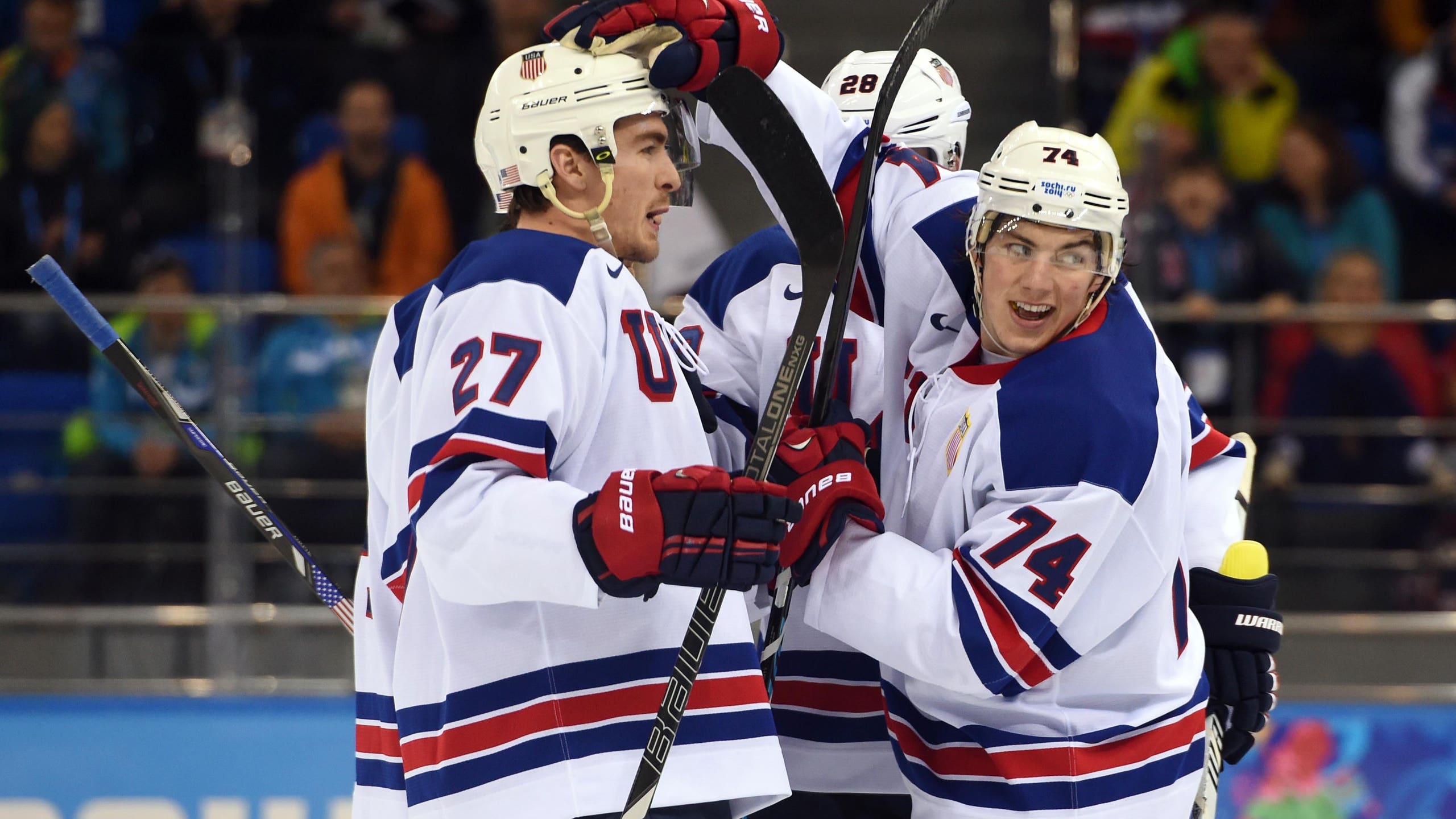 GM Poile's blueprint for Team USA hockey paying off
BY foxsports • February 18, 2014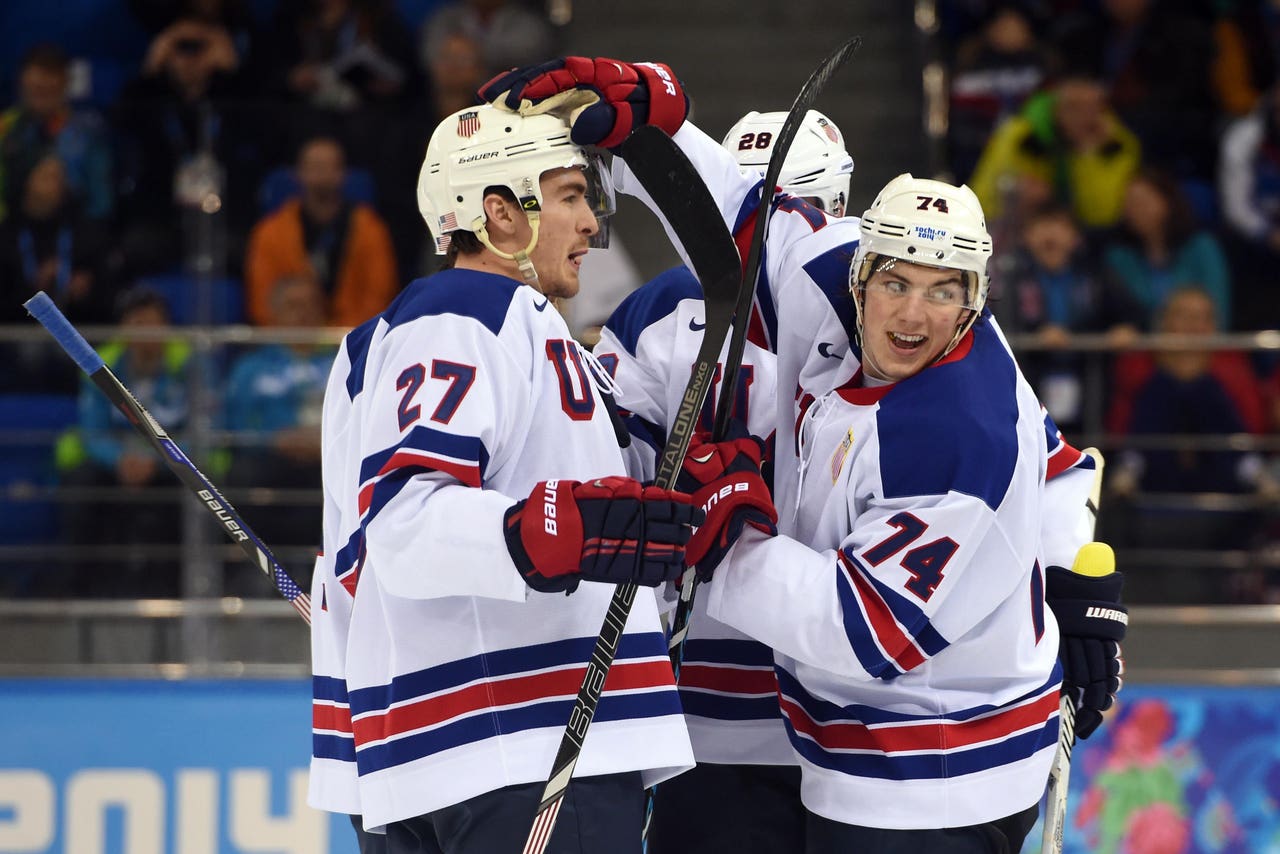 As David Poile recovers from the serious injuries he suffered in a freak accident almost two weeks ago, he can take comfort in the performance of the U.S. Olympic team he so meticulously and painstakingly built.
It's arguable that in the preliminary round, the United States was the best team of the 12 nations competing. The United States won all three of its games, but earned only two points for its T.J. Oshie-powered shootout victory heard 'round the world against host Russia — two points instead of the three earned for regulation victories. None of the other favored countries in the tournament had to play as difficult of a foe under such pressure-packed circumstances in a game loaded with historical and cultural meaning. The more than 6 million viewers in the United States who tuned in for that early Saturday morning game can attest to that.
As a result, the United States earned the No. 3 seed, exiting the prelims boasting the top goal differential of the opening round at plus-11.
Of course, it won't mean much of anything if the United States cannot win on Wednesday in the quarterfinals against Czech Republic or succeed on Friday in the semifinals, likely against Canada. But, for now, the GM of the U.S. Olympic Men's Ice Hockey team's theory as to how to build a team for this tournament — a theory that came under criticism, in part because of the decision to allow two reporters to be "embedded" with the selection committee, thus showing to the world, warts and all, its deliberations — is being proved correct.
That theory was not to pick a team of the top 25 Americans, an All-Star team, if you will, but to put together a genuine team that could play on the larger ice surface and combat the strengths of its opponents, which necessitated the need to neutralize some of the world's most skilled forwards on Russia and Canada.
That meant leaving off an offensive-minded defenseman in the Phoenix Coyotes' Keith Yandle and one of the top American scorers over the past five seasons in Ottawa wing Bobby Ryan. It meant including a player with a strong shootout move like the Blues' Oshie and including a bigger, more defensive defenseman like Pittsburgh's Brooks Orpik, who has chemistry with fellow Penguins teammate and U.S. partner Paul Martin, both coached by U.S. coach Dan Bylsma, the Penguins' coach. There was the wrenching decision to leave off Columbus defenseman Jack Johnson, who had underperformed for much of the season, in favor of his younger and untested brethren.
It all appears to be paying off. In January, when Poile, the Predators general manager, traded defenseman Kevin Klein from Nashville to the New York Rangers for a more mobile and offensive-minded defenseman in Michael Del Zotto, he agreed that he was putting to work the same theory as he did in picking the Olympic team.
"Obviously, the less time you spend in your end, it's a good situation," Poile said, "so to have those defensemen who can either skate the puck out or who can make that first pass to forwards and transition from defense to offense, you're better than most if you're one of the best at that."
With Ryan Suter (the former Predator), Ryan McDonagh, Kevin Shattenkirk, Cam Fowler, John Carlson, Martin and Orpik, the United States has done that. Shattenkirk and Carlson each rank in the top 10 among tournament defenseman in scoring.
One of the USA Hockey selection committee members, Don Waddell, said the mobile defense was a topic that came up at every meeting. When the United States lost in the gold medal game to Canada in 2010 and in 2002, both tournaments were held in North America on smaller ice surfaces.
"If you look back, the U.S. Olympic team in particular has never had great success on international ice," said Waddell, the former Atlanta Thrashers general manager who served as the U.S. general manager for the 2006 Turin Olympics. "So the mandate going in was to make sure that we watch these guys to see -- this is David making sure to see we picked guys not only who could play the game but could play on big ice. A little bit of it's a guessing game but when you look at guys like Carlson and Fowler, these guys have played a lot of international games over the years on big ice surfaces whether it was world juniors or whatever it was and that was a factor going in to this that, hey, these guys have this experience, they've had success at the international level so let's forget their age and let's project how their potential's going to be come the Olympic tournament."
Waddell said Poile's organizational skills and inclusiveness stood out to him.
"First of all, David is one of the most organized guys I've ever dealt with, even back being in Atlanta dealing with David, David's very organized and he thinks everything through completely before he makes a decision and I think his plan coming into the process was executed to a tee," Waddell said. "Right off the bat, the first thing we brought the coaches into the meeting, which is a little unusual to have everybody together to talk about all the players and what the coaches wants are as we build and fill out the roster. He had several meetings with the coaches throughout the process and to update them where we are and to see if there was anything they felt they were missing."
Waddell cited Oshie as a sort of utility man -- a penalty-killer, a shootout specialist and someone who could play on almost any line -- as being emblematic of the non-All-Star approach that has borne fruit.
Poile cannot be at the tournament since he was hit by an errant puck on Feb. 7 during a morning skate in St. Paul. He suffered a broken orbital bone and broken bones in his nose, for which he underwent surgery. On Tuesday, the Predators announced he had another, somewhat exploratory surgical procedure on his eye last Friday. He currently is not doing interviews as he recovers but the Predators expect him back to work this week.
Waddell said he and Poile have exchanged texts.
"This is something David looked forward to, he put his heart and soul into it," Waddell said. "He put an unbelievable amount of time into it. It takes a lot of time to do his job (as Predators GM) as it is. So any time he was putting into it was personal time he was taking away from his family, and that and he was so committed to try to build the best roster he can and direct the people he had out there scouting the games.
"I had so many conversations with him where he would come and say, 'Can you go watch this guy and can you go watch that guy?' He was on top of it. He was on top of it from the day we started to the day the team was picked and even throughout until the day they left. That's why I feel bad for David."
---
---