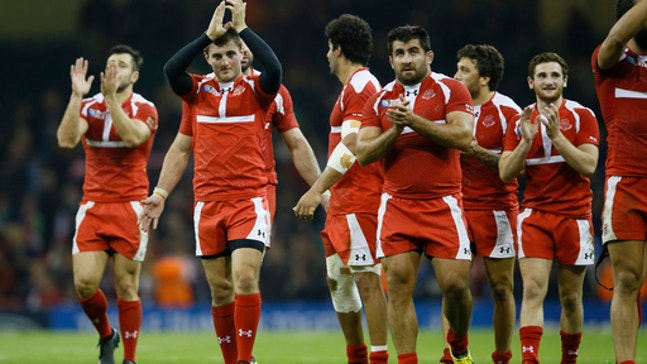 Georgia, Romania push to end Six Nations status quo
Published
Mar. 18, 2016 9:18 a.m. ET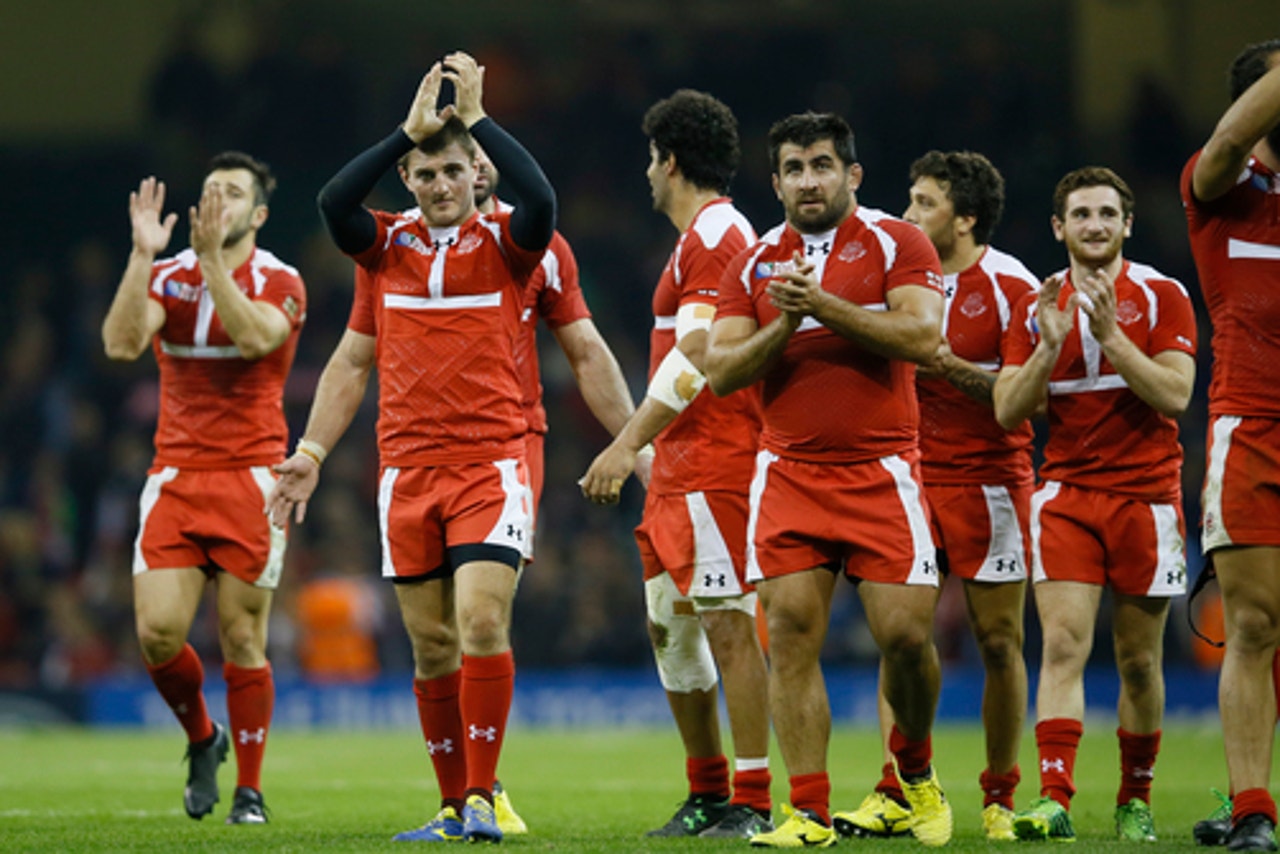 Italy had just been handed another thrashing in the Six Nations when its captain was asked the question that always seems to crop up in the latter stages of the tournament.
Does Italy still merit an automatic place at European rugby's top table?
''I still think we really deserve to play in this tournament,'' said Sergio Parisse, hurting after a grim 58-15 loss to Ireland in Dublin.
Thousands of miles away, those associated with the Georgia and Romania teams likely were saying the same thing.
At a time when expansion is all the rage in southern hemisphere rugby, the northern hemisphere remains a closed shop. The Five Nations became the Six Nations in 2000 when Italy joined the fold but wins have been rare for the Azzurri, who are guaranteed the wooden spoon for the 11th time in 17 editions when the 2016 tournament climaxes on Saturday.
Meanwhile, in the European Nations Cup containing the second-tier teams, Georgia and Romania continue to dominate and will meet for their latest tournament decider, in front of an expected 50,000 fans in Tbilisi on Saturday.
The prospect of the Six Nations opening its borders? Remote, at best.
''We are just asking for a chance,'' Milton Haig, Georgia's New Zealand-born coach, told The Associated Press in a phone interview.
Haig's desperation is born from the fact that Georgia is on the brink of winning its sixth straight title in the European Nations Cup, which also includes Russia, Portugal, Spain, and Germany. He feels Georgia and Romania need tougher matches, and is proposing a three-year trial period in an expanded Seven or Eight Nations.
''It's getting a bit tired,'' Haig said. ''For the improvement in our rugby, it's vital we find a competition that extends us a bit more.
''If it's going to cost us some money, tell us how much, and I'm sure our government and our benefactors would jump at the chance to try and finance something like that.''
And money is what it boils down to.
The Six Nations is a commercial entity, privately run by the six competing countries. They see the competition doing fine as it is, in both sporting and financial terms, and have no desire to change it.
Six Nations Rugby declined to respond to questions posed by The Associated Press regarding possible expansion, or even promotion and relegation.
John Feehan, the Six Nations chief executive, has previously said it is a ''closed tournament,'' adding that change ''is not a subject on our agenda and, frankly, it is not the job of the Six Nations to provide solutions for Georgia, Romania, or anyone else.''
World Rugby has no power to force change in the Six Nations but has been investing more in Tier 2 teams like Georgia and Romania, including attempting to give them more games in the June and November test windows against Tier 1 nations. World Rugby also helps underwrite the cost of fixtures and things like player insurance, as well as funding the hiring of foreign coaches like Haig with Georgia and Welshman Lynn Howells with Romania.
Octavian Morariu, who runs the European Nations Cup through his role as chief executive of Rugby Europe, acknowledges that an expanded Six Nations is simply a ''wish'' at this stage. He told the AP that a starting point would be to provide more games between Tier 1 and 2 nations to ensure rugby in Georgia and Romania doesn't stagnate through lack of competition.
''This is a very important condition to improve,'' Morariu said. ''If you look at the initial progress of Italy (in the Six Nations), and the quality of Samoa, Tonga and Fiji who play Tier 1 countries regularly, I think we have an answer there.''
Haig led Georgia to its best-ever performance at a Rugby World Cup, with a third-place pool finish guaranteeing qualification for the 2019 event.
In 2015, Georgia reached the final of the European Under-18 Championship, which included all the Six Nations teams. And Haig says the eastern European rugby market is there to be exploited, especially given Georgia's proximity to Asia.
''It's not about keeping the status quo, but looking at potential, of what you could develop,'' Haig said. ''And about adding value to the current competition. We can add value.''
---