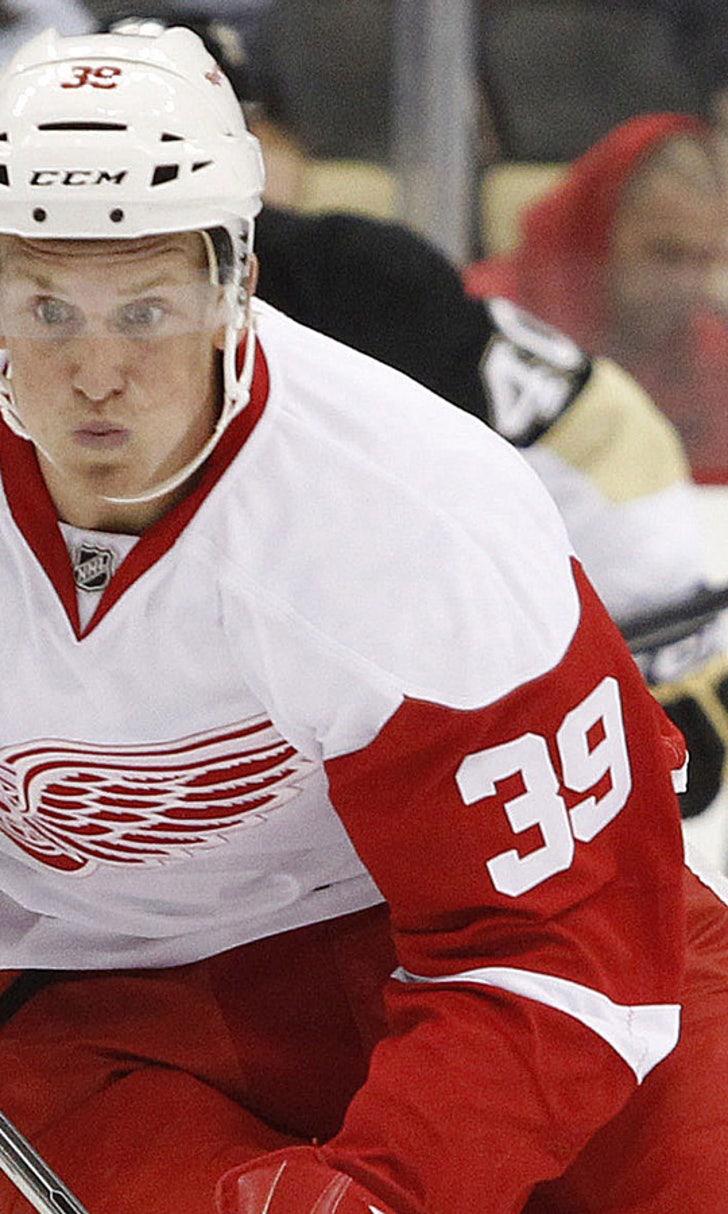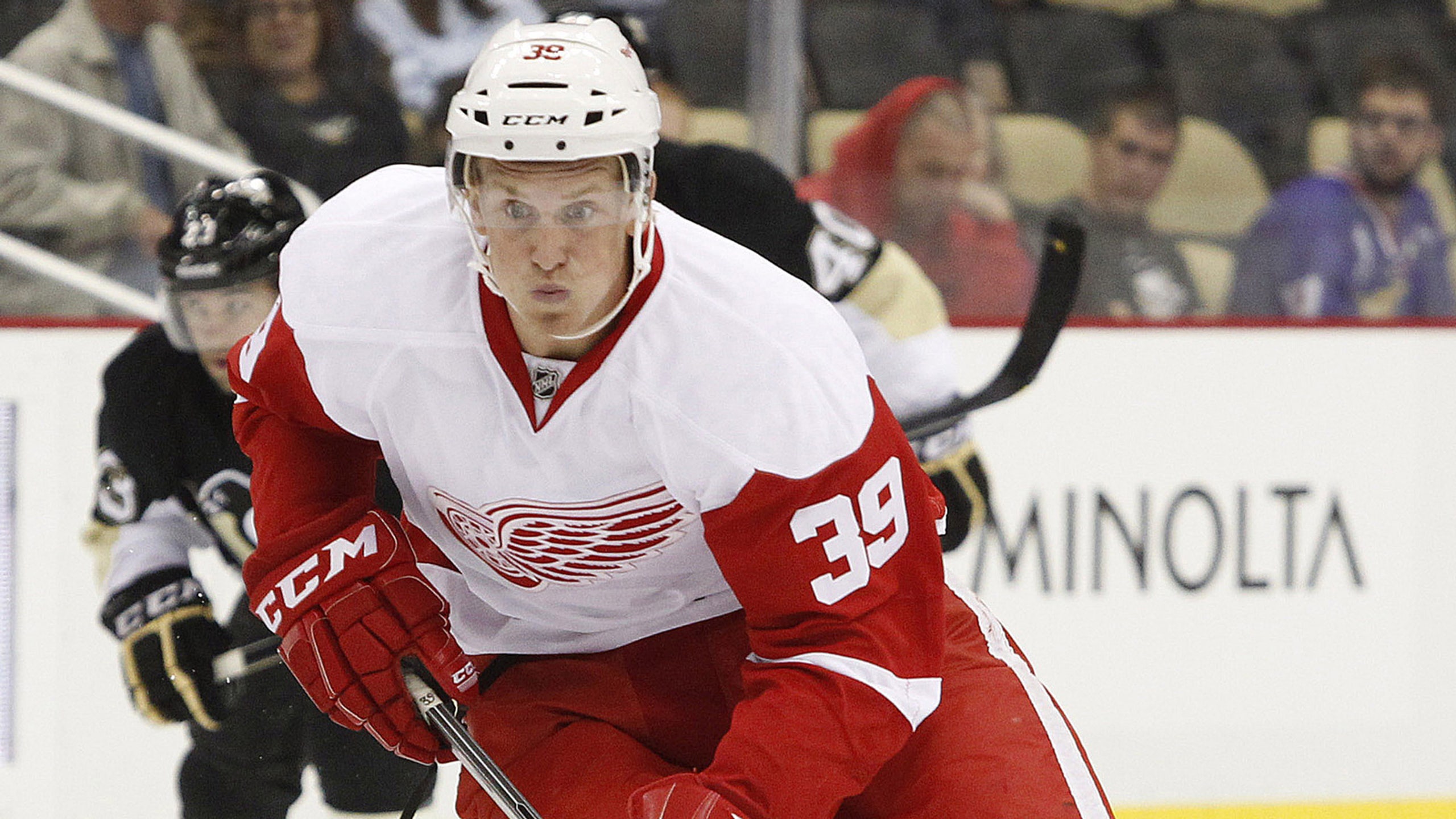 Gave: Wings would trade first draft pick, but not Mantha
BY foxsports • June 15, 2015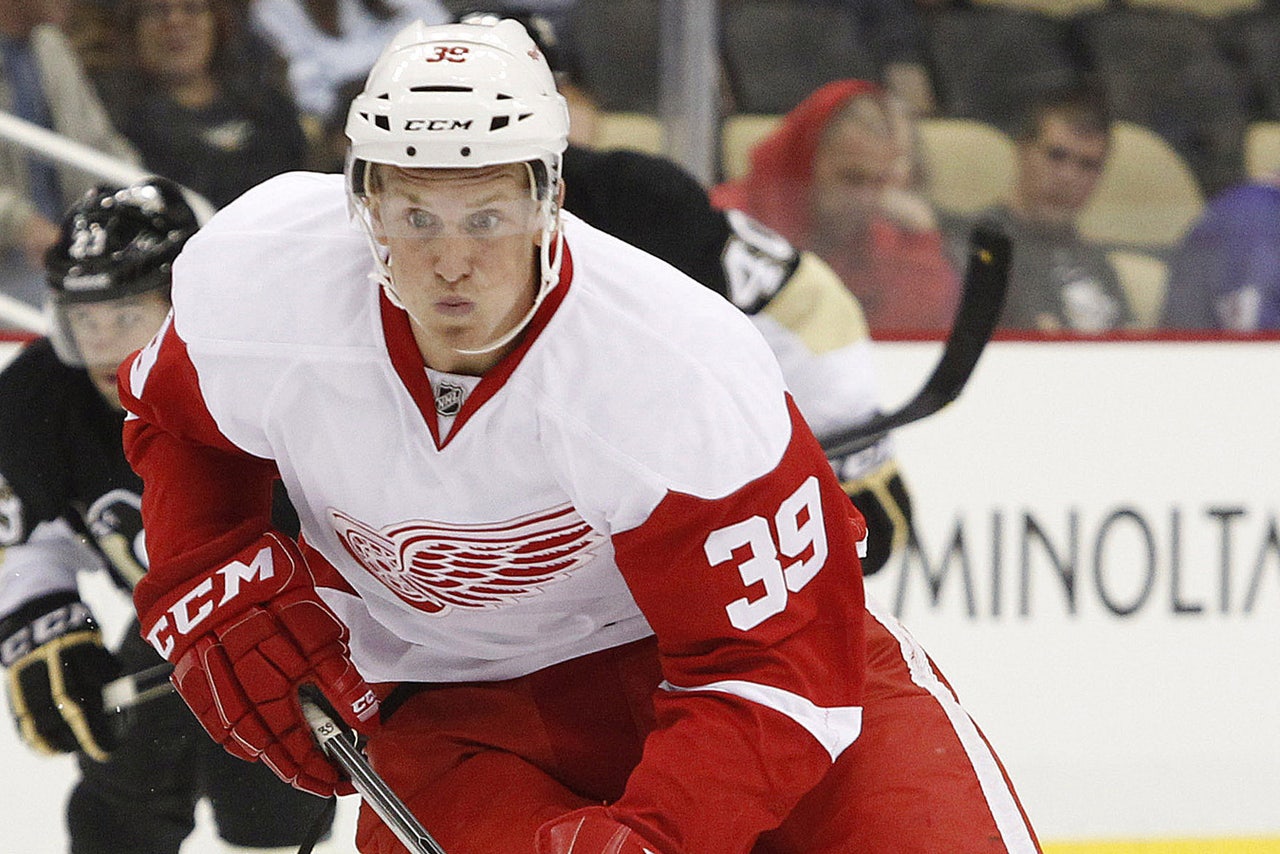 Two weeks ahead of the NHL Entry Draft and the free-agent frenzy that grips the league just a few days later, the wild rumors are flying -- and the Red Wings are right in the middle of some of them.
Headlines out of Toronto suggest Detroit is willing to trade Anthony Mantha, who a year ago was hailed as the team's leading prospect, and their first-round draft pick (19th overall). Rumors like these, while fun for fans and sports-talk radio folks to debate, are worthy of such discussion when there's at least a grain of truth or authenticity to them.
And in this case, there is. Barely.
Regarding the draft pick, anybody who knows anything about the Red Wings knows how much General Manager Ken Holland treasures his drafts and covets those in the top five -- where franchise players found.
So yes, when Arizona GM Don Maloney posts an "Open for Business" sign saying he's considering offers for the third overall pick this year, it gets Holland's testosterone flowing. Along with 28 other general managers.
But it's doubtful, with his team clearly on the verge of another long playoff run, that Holland would package his first pick, Mantha and a Grade A player off his roster like Gustav Nyquist or Tomas Tatar -- if that would even be enough -- for the third overall selection that would get the Wings a high-end defensive prospect who is unlikely to see the NHL for 2-3 years.
No, if the Wings trade their first-round pick, they would do it to move down in the first round -- and acquire a team's second-round pick to seal the deal. The Wings gave up their second-round pick to Dallas in the March 1 deal for winger Erik Cole. And considering how deep in talent this draft class is, they'd like to replace it.
That strategy worked out just fine two years ago, when Detroit swapped picks with San Jose. The Sharks use Detroit's 18th pick to take defenseman Mirco Mueller. Two picks later, Detroit took Mantha, a 6-foot-4, 205-pound winger who scored at will in the Quebec Major Junior Hockey League.
More important, it gave the Wings a second-round pick they didn't have and used it at No. 58 to select Tyler Bertuzzi, another budding prospect at power forward.
Regarding Mantha, anybody who knows anything about Holland and how he believes in player development also knows that it would take an awfully good offer to pry Mantha away from the Wings. And how likely are they to get an offer like that, seriously? Come on, the other 29 teams in the NHL have pro scouts just like the Wings do, and they all saw how Mantha struggled to find his game in the American Hockey League.
So when Holland is asked about Mantha's status as an "untouchable" player in trade talks, can you blame him if he hedges a bit in his comments? If you held a gun to his head, and asked that question about untouchables among players who finished the year in Grand Rapids, you're likely to get just two names: Dylan Larkin and Tyler Bertuzzi.
Both have passed Mantha on the prospect list after their performances in the Calder Cup playoffs this spring, but Holland is hardly giving up on a kid who came off a broken leg and had a rough first year.
And one more thing, Holland points out: "The kid is only 20 years old. We have to give him time."
That's why this offseason may wind up being the most important three months or so of Mantha's career. He knows he has to beef up, and get stronger and quicker in the process. He was humbled this season, and if he can put that humility to good use in the gym and develop that big body into something that can thrive -- not just survive -- in professional hockey, then he'll once again establish himself as a player of the future in Detroit.
And really, isn't the notion of trading a young player like Mantha the antithesis of "the Red Wings' way" the team deservedly boasts about?
So Holland and the Wings are walking a bit of a tightrope as they hold meetings with their professional scouts this week to pregame free-agency as well as the prospective trade market heading into the June 26-29 NHL Entry Draft.
To be sure, they'd like to land a big defenseman with a bit of an edge. Who wouldn't? Toronto's Dion Phaneuf surely fits that bill, but acquiring him would have serious implications on not only the Detroit roster but its salary cap structure. And with several of his younger players facing restricted free agency next year, Holland knows he has to spend wisely.
So he's walking a tightrope, trying to add where it's needed without subtracting where the Wings can ill-afford to lose. There's a fine line between the Red Wings and the Tampa Bay Lightning, which sits two wins from the Stanley Cup. But Holland also knows there's a fine line between the Wings and the other half of the league that doesn't make the playoffs.
That explains why he's proceeding so cautiously. With so many clubs off on a shopping spree, less is more at the moment for a team like Detroit.
NOTES:
The Red Wings have signed Swedish center Axel Holmstrom to a three-year, entry-level contract, the club announced Monday.
Drafted in the seventh round (196th overall) in 2014, Holmstrom had 10 goals among 20 points and four penalty minutes in 44 games with Skelleftea of the Swedish Hockey League.
Holmstrom, a 6-foot-1, 198-pound native of Arvidsjaur, Sweden who turns 19 later this month, led his league in the postseason with 18 points in 15 games, breaking the league record for points by a junior player.
After the season, he was name the Swedish Junior Hockey Player of the Year.
---