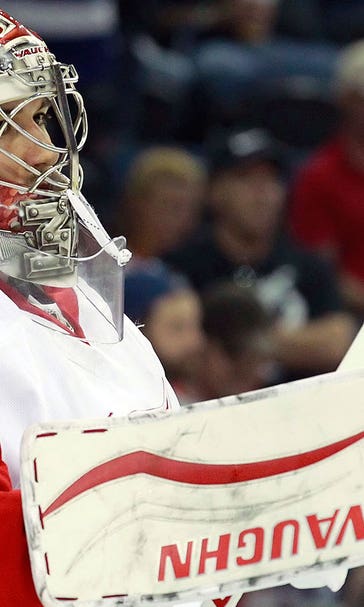 Gave: Babcock sticks with Mrazek for Game 3, but Holland could pay price
April 18, 2015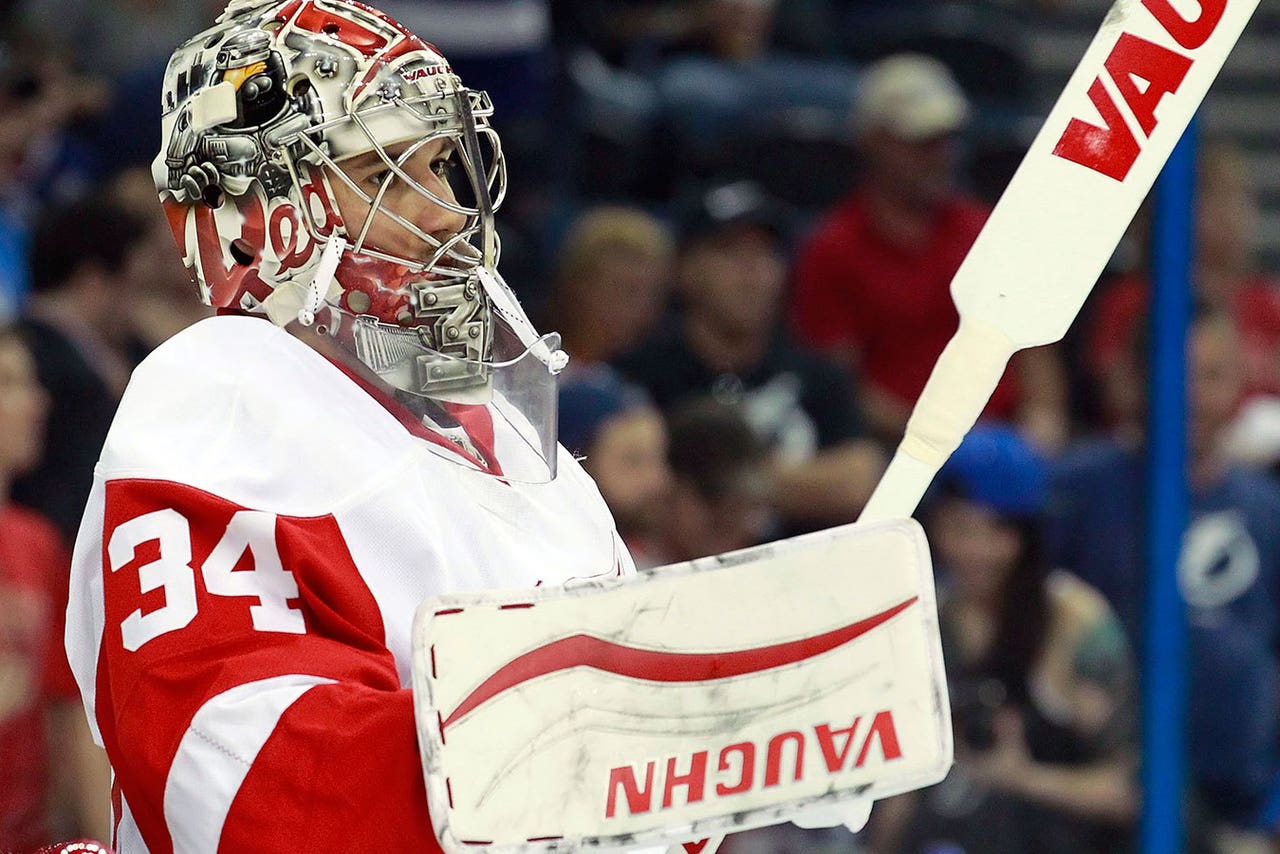 Two games into this opening-round Stanley Cup series between Detroit and Tampa Bay, we're right back where we started?
Who starts in goal when the series shifts to Joe Louis Arena all tied up at a game apiece after Saturday's 5-1 Red Wings loss to the Lightning.
Seriously? This town seems to love its goalie controversies, but in coach Mike Babcock's mind, there is none. He's sticking with the guy he figured at the start of these playoffs would give the Wings their best chance to succeed.
But Babcock's call might be creating a bit of a quandary for his general manager, Ken Holland. Hold that thought.
Rookie Petr Mrazek was the talk of the NHL after his 44-save theft of Game 1, when his teammates didn't play particularly well. Ironically, they played much betterin Game 2 -- but so did a more desperate Tampa Bay team that couldn't afford to drop both games at home to start the series.
The Wings limited the Lightning to 30 shots Saturday, compared to 46 they fired at Mrazek in the series opener. But the difference in the quality of shots he faced was stark. In the first game, only five of 46 Tampa shots came within 15 feet of the net. On Saturday, 19 of the 30 Lightning shots came from that area.
In other words, the pressure Tampa Bay brought only intensified in the second game, and the defense in front of Mrazek -- especially the six-man defensive corps that played so well in the opener -- buckled. He allowed four goals on 18 shots through two periods, the first on a power play and two others after horrible defensive breakdowns, and only one that he might have to take the blame.
Jimmy Howard, Detroit's starting goalie for the past seven seasons, played the third period and made 11 saves. He allowed a goal on another Tampa Bay power play, when former Red Wing Valtteri Filppula banged home his own rebound. The five goals produced by the NHL's highest-scoring team in the regular season were the most ever scored at home by Tampa Bay in the postseason.
At the other end, Ben Bishop redeemed himself with a 24-save effort for his first playoff victory. Tomas Tatar got credit for the only Detroit goal, when a point shot by Kyle Quincey deflected twice, the second time appearing to carom in off Tatar's shin.
So seriously, was Mrazek's performance so bad that all the talking heads on the TV broadcast feel the need to ramp up the debate about who should start in goal for Detroit when the puck drops for Game 3 Tuesday night (7:30 p.m. face-off on FOX Sports Detroit)?
Not in Babcock's mind. He wasted no time in his postgame comments to announce he's sticking with his 23-year-old rookie. Howard remains the very expensive backup.
Two years and a couple of days ago, Howard and the Wings agreed to a six-year contract extension worth $31.8 million -- or an annual salary-cap hit of $5.3 million per season. And now he'll watch from the bench as his teammates play their most important game to date this season.
That's the kind of decision that makes Holland's job so much more difficult. If your coach has lost faith in your very expensive No. 1 goalie, it makes it that much more difficult to deal him to another team. And at least trying to find a new home for Howard in the offseason is looking increasingly inevitable if he can't find a way to wrest his job back from Mrazek and then start winning again.
As much as I admire Babcock's snap call to start Mrazek, this might have been the time to take a moment and have a discussion with his GM. All things considered, the Wings' chance with either goaltender is a bit of a coin flip. Why not give Howard a shot when the series returns home, where he's more comfortable? Why the rush to make a call that clearly devalues an asset?
Here's why: Babcock wants to win, and maybe he needs to win because some are beginning to question his resume a bit with a postseason slump entering its fifth straight spring. With his contract expiring at the end of the season, he could be gone in 10 days or six weeks, depending on how his team does. And if that's the case, he could care less about Howard's future in or out of Detroit.
It's Holland who will be left holding onto a damaged talent. There's not much of a marked for a $5 million backup goaltender these days. That's a significant downside to the coach's call in these playoffs.
---